It was a girl's night out and my friend and I ventured to Edible Canada for their Dine Out Vancouver 2015 $28 per person dinner menu.  My friend had previously enjoyed dining at Edible Canada and she thought it would be fun to do Dine Out there as I had never tried out their food.
While we were standing at the entrance waiting for our table, I had a chance to talk to the chefs since they had an open concept kitchen.  They happily explained to me what dish they were preparing and I got to see them in action.  It was fun when they quickly posed for a photo!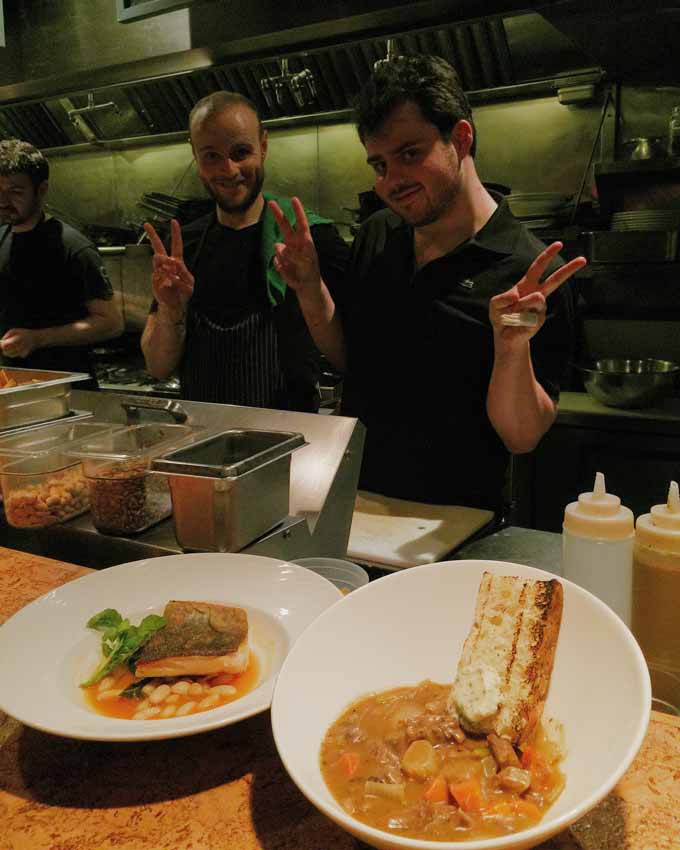 For the first course, my friend enjoyed the braised smoked beef tongue with toast, pickled onions, lardo, and field greens.
My friend loved her Merrit yak stew main course with salsify, root vegetables, bread and bone marrow butter.  It was a hearty dish perfect for a winter night.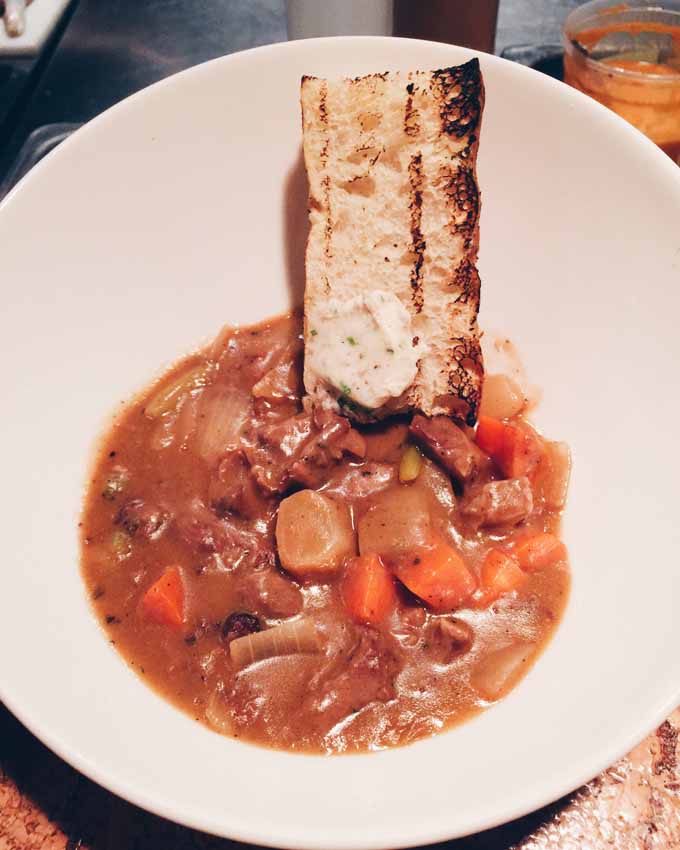 The Cascade Mountain arctic char with tomato fume, cannellini beans and collard greens was delicious.  Simple, elegant, tasty and ocean wise!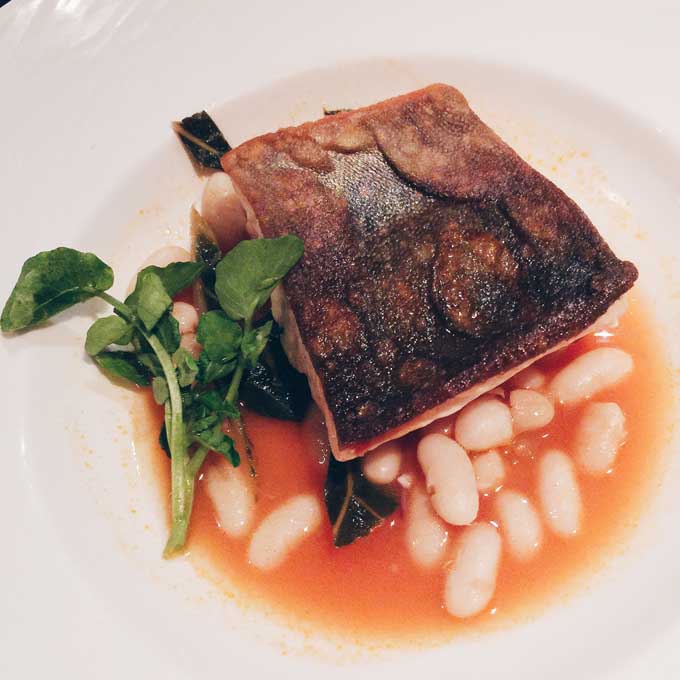 We finished off with Okanagan Apple Tart Tatin with Earnest vanilla ice cream.  This was a simple and not overly sweet dessert.  You cannot go wrong with a pairing with Earnest ice cream.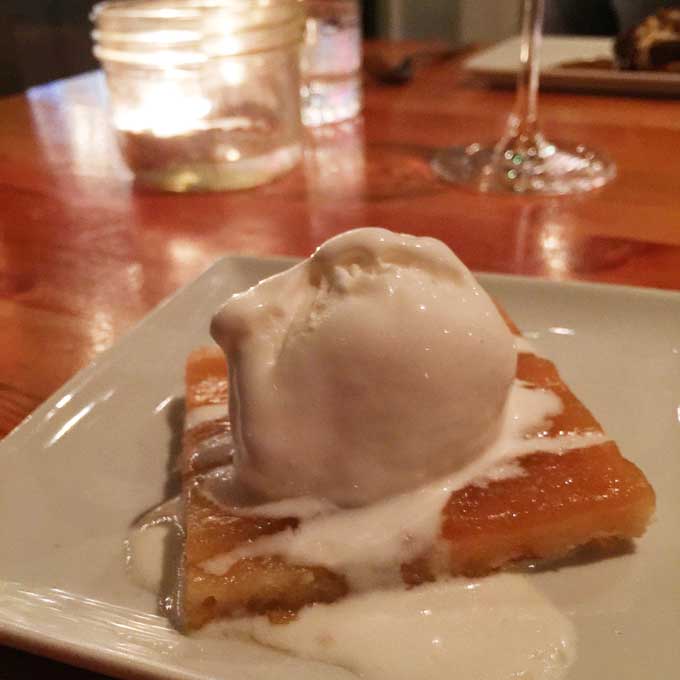 We loved the chocolatey goodness of chocolate bread pudding with Canadian rye caramel.  A wonderful last course to a terrific meal.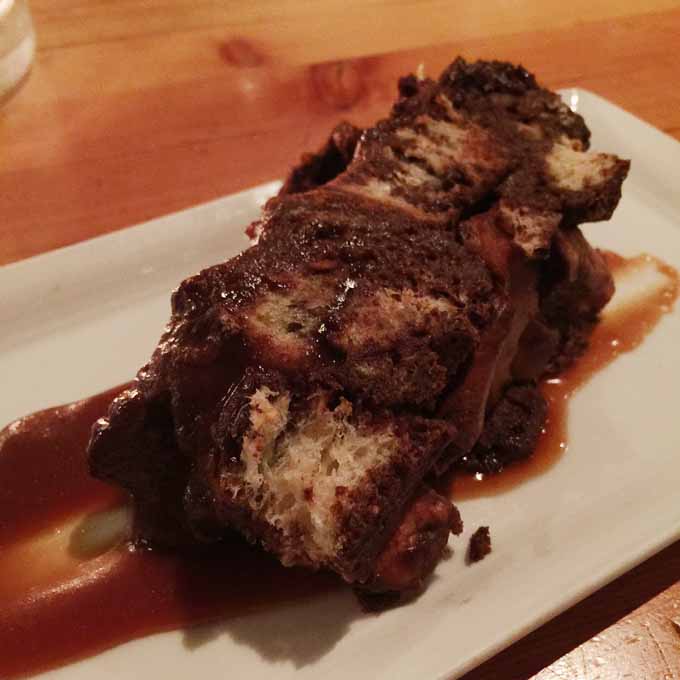 We really enjoyed the service as staff came by and checked on us throughout the meal.  I appreciated our server as well, who helped me to take some of our dishes to the bar so that I could take photos of them under better lighting.  This was an overall solid dining experience at Edible Canada, and I look forward to returning for another amazing experience!
Check out their Dine Out Vancouver 2015 menu here: http://www.ediblecanada.com/wordpress/wp-content/uploads/2015/01/DOV2015menu1.pdf
For more of my Granville Island eats, follow the tag Granville Island.