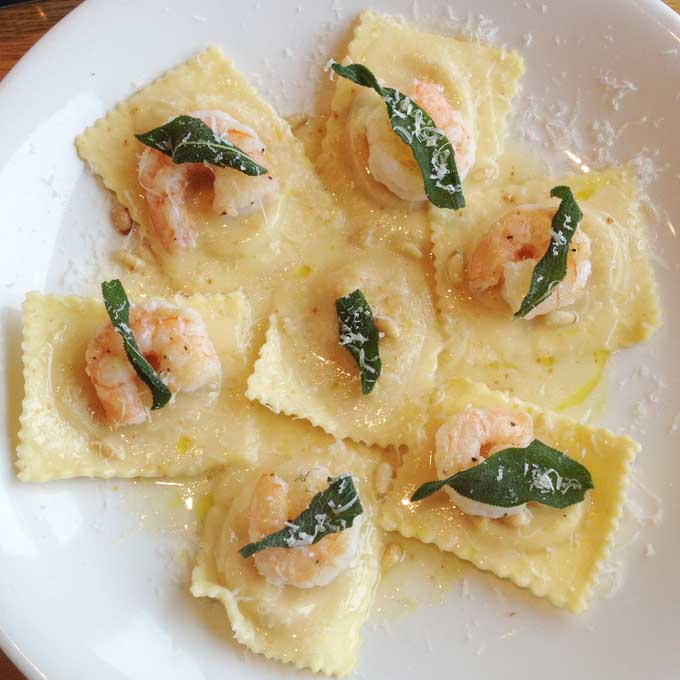 On a cloudy Vancouver afternoon, we visited Cactus Club English Bay. We arrived past 1 pm on a weekday so it was not very busy.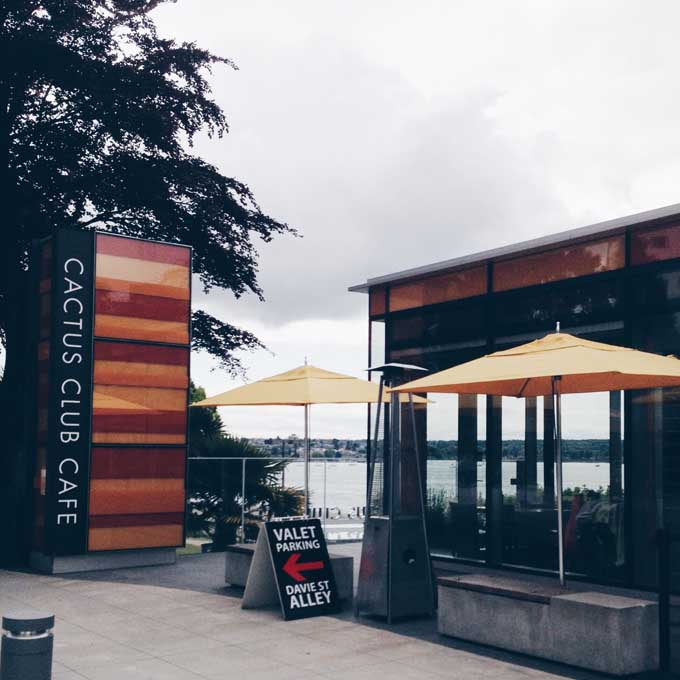 As it is winter, sitting on their gorgeous patio is not an option, but the view from the second floor dining area is quite nice even on a foggy day.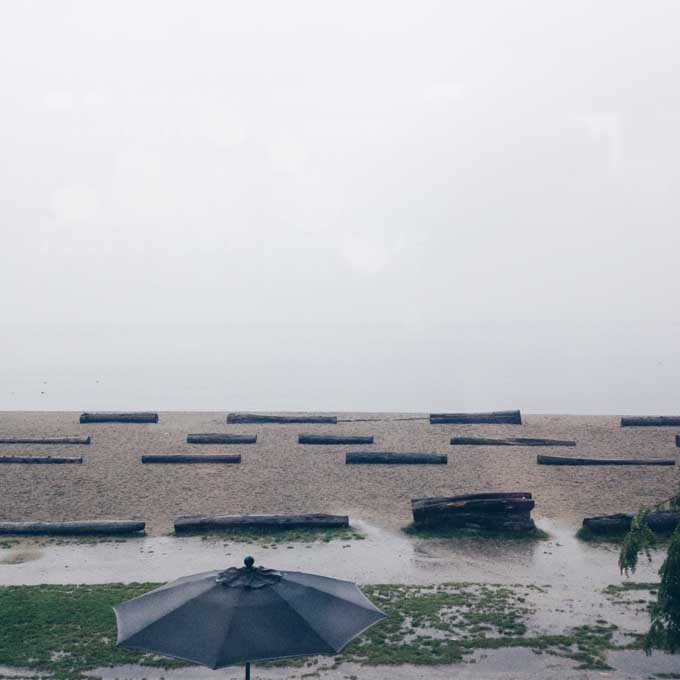 I had one of Rob Feenie's signature dish: ravioli and prawn trio –  artisan made butternut squash and mascarpone ravioli, jumbo prawns, truffle butter sauce, and pine nuts.  This dish is just awesome! It is nice and creamy with the butter sauce and overall delicious; I would recommend it!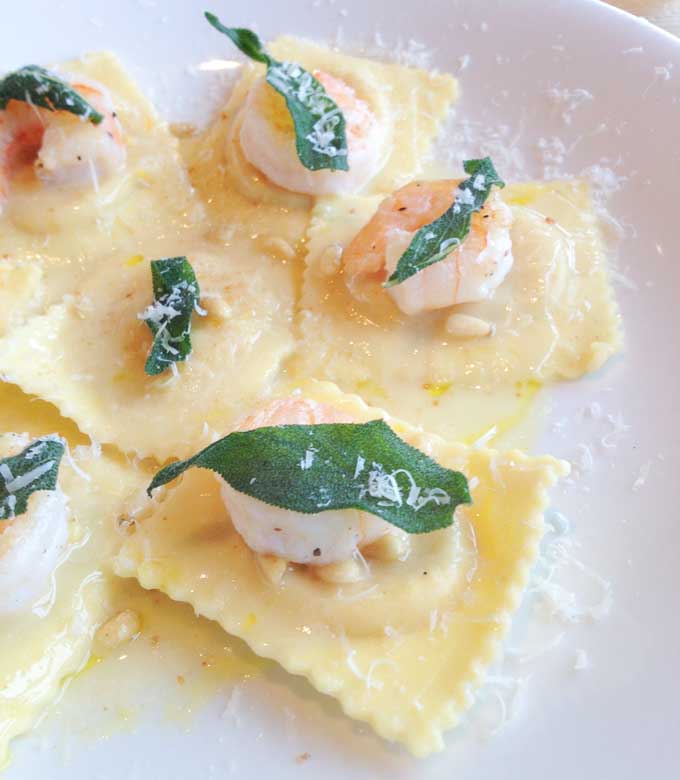 We also had the mini burgers – certified angus beef, cheddar, alder smoked bacon, and red pepper relish.  The patties were nice and juicy and the burgers were nicely presented overall.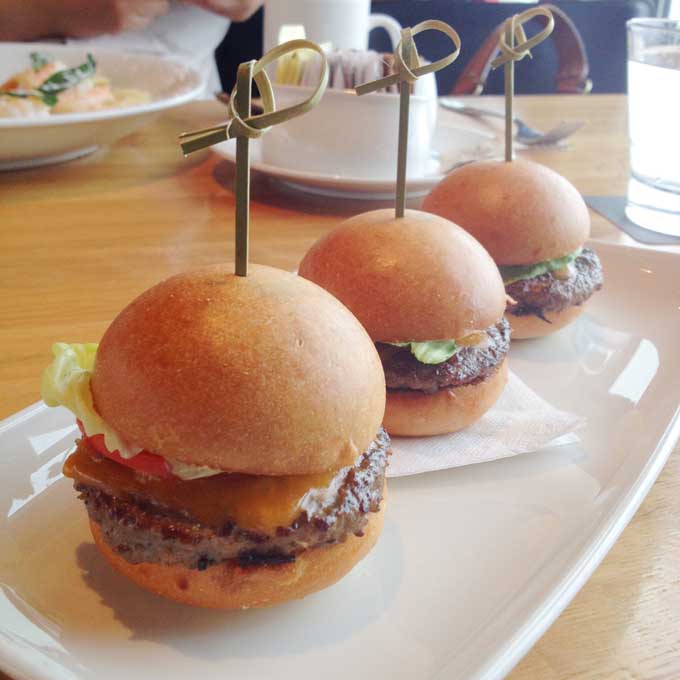 This was another solid dining experience from Cactus Club Cafe.  Our server was attentive and the staff seemed friendly throughout.  I would return to Cactus Club in the future for the terrific food!