Sushi | Bar Hospitality principals alongside Executive Chef Ambrely Ouimette, announced the expansion of their distinguished Sushi | Bar omakase experience to Miami Beach, Florida. SUSHI | BAR Miami Beach will be opening September 20, 2022.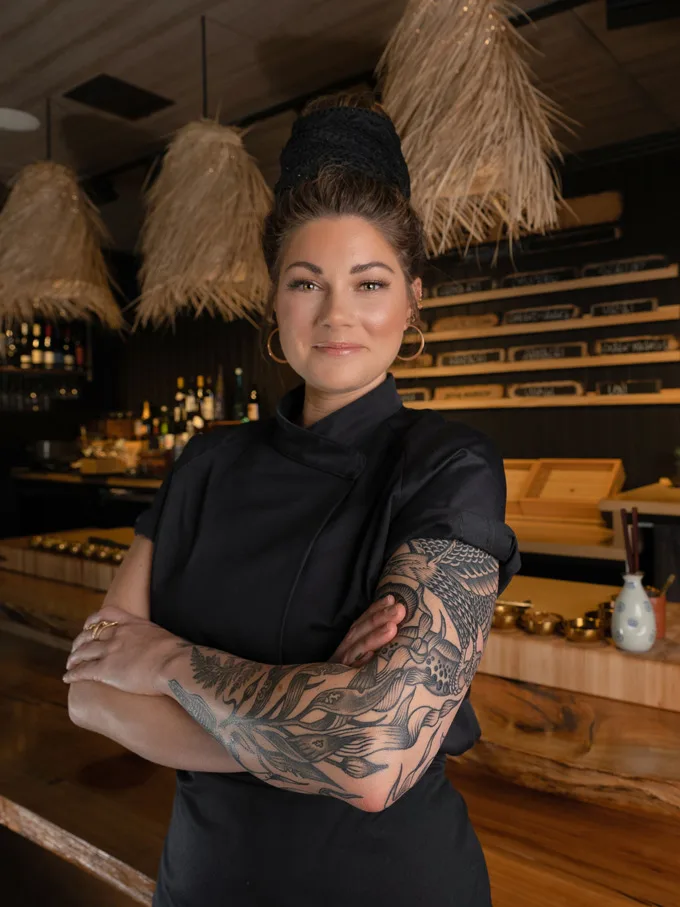 The popular omakase-style, speakeasy concept originally opened in Montecito, California (2018) and expanded to Austin, Texas (2020), will be located just steps from the Española Way promenade on the ground level of the Esmé Miami Beach Hotel.
Each evening will welcome 36 guests total, 12 per seating, to enjoy a 17-course full omakase for $145++ per person.
Ouimette, is one of the country's only female omakase chefs.
Her resume includes captaining the teams at iconic destinations Matsuhisa Denver (Chef Nobu Matsuhisa) and Ironside Fish & Oyster Bar in San Diego (Chef Jason McLeod).
At Sushi | Bar Miami she will provide her interpretive take on the traditional sushi counter experience, preparing unexpected riffs on long standing sushi classics with her signature finesse of house made accoutrements like koshos, ferments, pickles, and salt-blends.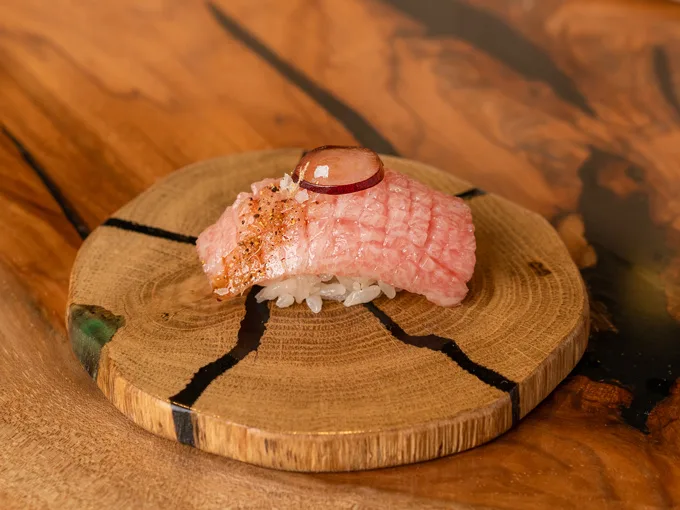 The menu at Sushi | Bar changes often but is steadfast in showcasing the freshest fish sourced and flown in weekly via some of the best markets in the world, including Japan, Australia, and California.
While the omakase menu will shift almost daily, Sushi | Bar Miami will feature some of Ouimette's signatures including Aged Bluefin Akami with dehydrated red miso and everything bagel spice; Hokkaido Scallop with white truffle salt, shaved black truffle and spherified truffle caviar; and Kanpachi with pineapple, passionfruit, shishito vinaigrette and shaved coconut.
Additional Miami-exclusive dishes will be included in the chef-guided experience, influenced by the region's leading purveyors and artisan growers.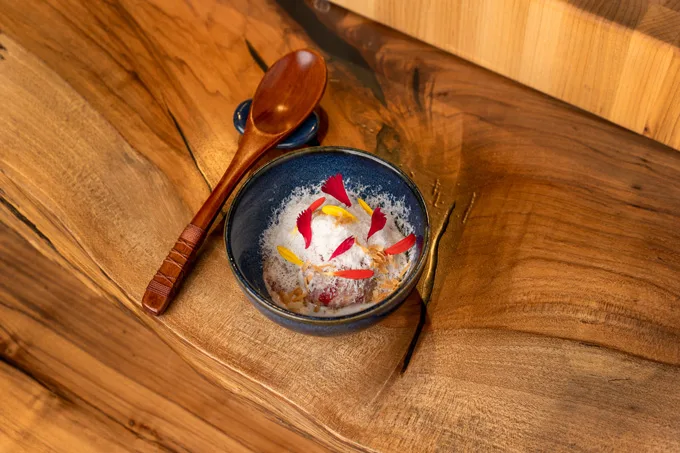 Every location of Sushi | Bar is designed to transport diners to traditional Japanese sushi bars found in the 1930s with a sexy, mysterious allure that fades into a friendly, intimate experience between chef and guest.
Nightly diners will be offered a selection of available drink pairings, including sake, cocktails, wine, and beer.
Guests are encouraged to arrive 30 minutes before their selected seating and enjoy a welcome cocktail to ease their way into Ouimette's playful reverie on nigiri and other delicacies.
Sushi | Bar Miami is located in the Esmé Miami Beach Hotel at 1435 Drexel Ave., Miami Beach, FL 33139. Reservations are now live and are exclusively available via Tock HERE.
The restaurant will be open Tuesday through Saturday from 5 p.m. to 11 p.m. (seatings available at 5 p.m.; 7:15 p.m.; and 9:30 p.m.).
Reservations for the following month launch on the first of the month on a first come, first served basis.
Website: www.sushibarhospitality.com.