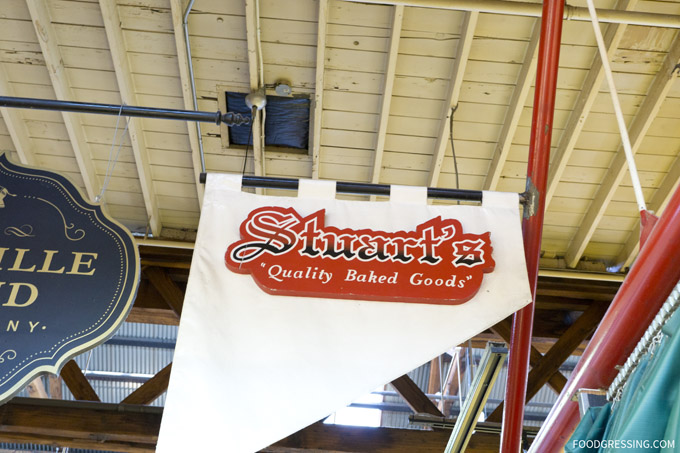 Every time I go to the Granville Island Public Market, I am undoubtedly seduced by the delicious display at Stuart's Bakery.  Within their showcase is a large array of pastries, cookies, cakes, macarons, artisan breads and more.  Looking at these beautiful desserts, you are bound to be tempted.
Since 1980
Stuart's is one of the original bakeries on Granville Island and has been operating since 1980.  You can always find people around Stuart's which may or may not be a good thing depending if you are wanting to make a purchase.  It can be confusing between people are just "window-shopping," those who have paid and are waiting, and those who are wanting to make an order.  It does all work out in the end!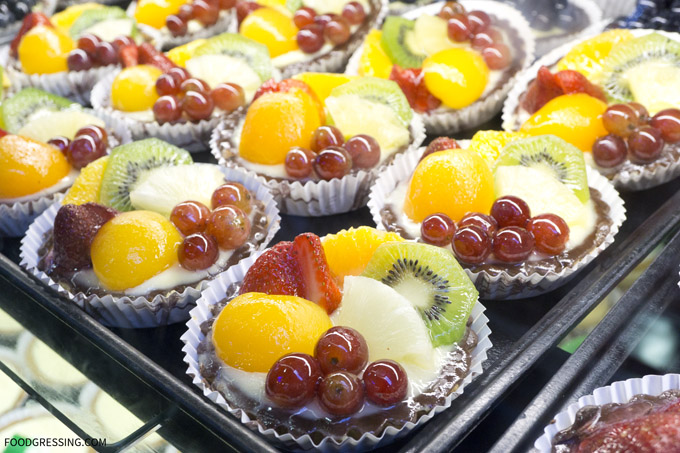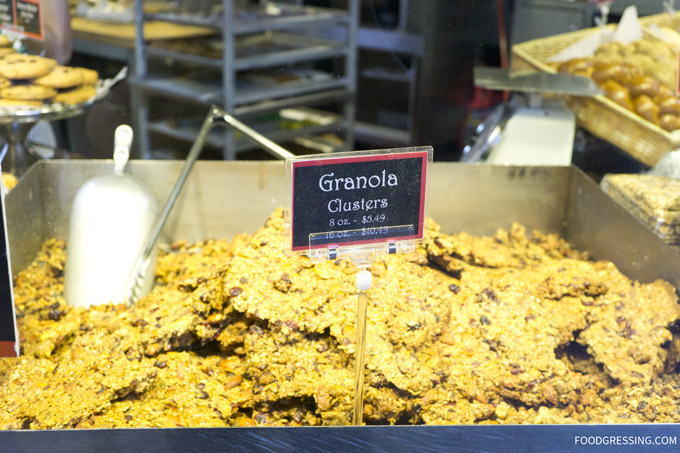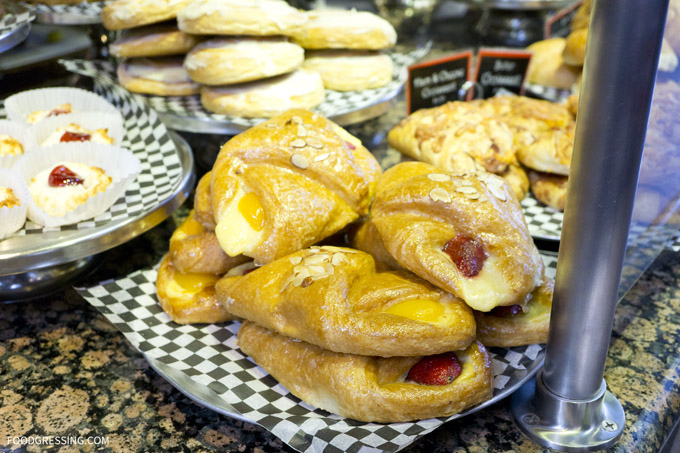 What I Tried
I have tried two cakes from Stuart's:
Pride slice cake ($5.50)
Mango cheesecake ($5.50)
Last year, Stuart's created the rainbow-colored pride slice cake in time for the Pride Vancouver 2015 events.  I enjoyed the presentation of the cake with different colored icing for the layers.  However, the cake tasted too artificial for my liking.  They currently still have this available.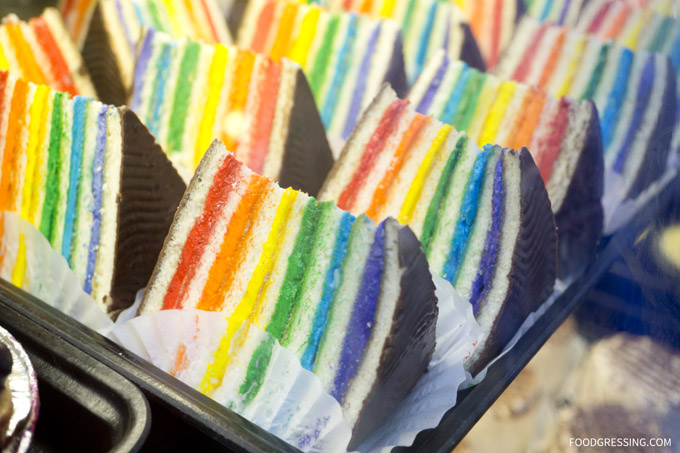 As a mango dessert lover, I decided to try out their mango cheesecake.  Cheesecakes should be luscious and smooth but Stuart's mango cheesecake was dry.  The mango flavour was on point but I was disappointed by the texture.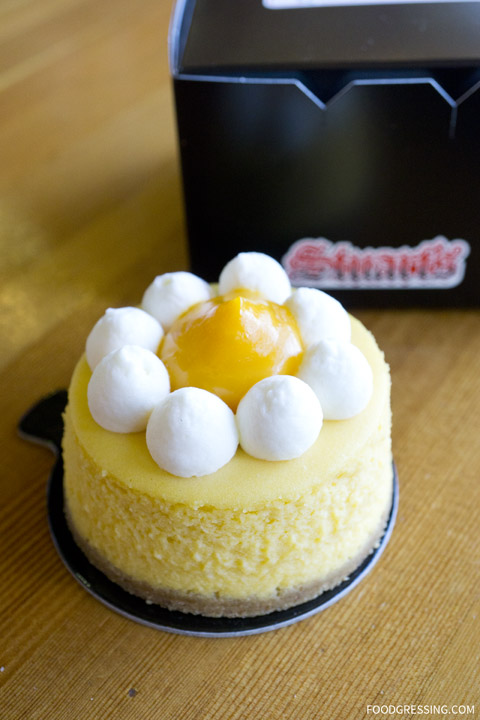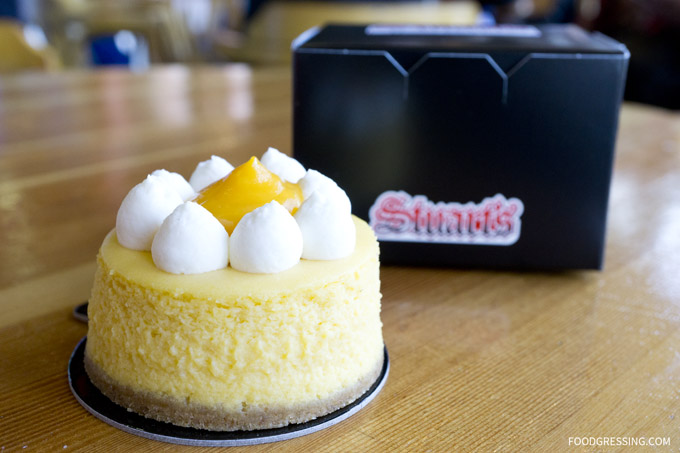 Overall Impression of Stuart's Bakery
Stuart's display case if full of eye candy.  The two cakes that I tried looked better than it tasted.  Unfortunately, Stuart's would not be my go-to bakery.  Rating: 3/5
For more of my Granville Island eats, follow the tag Granville Island.
For more mango desserts I have tried, follow the tag mango or see the Vancity Buzz article on Top Mango Desserts in Vancouver.