Last month, Starbucks Canada officially introduced the Starbucks Smoked Butterscotch Latte to their menu. At a media tasting last month, I had the opportunity to try out this new latte.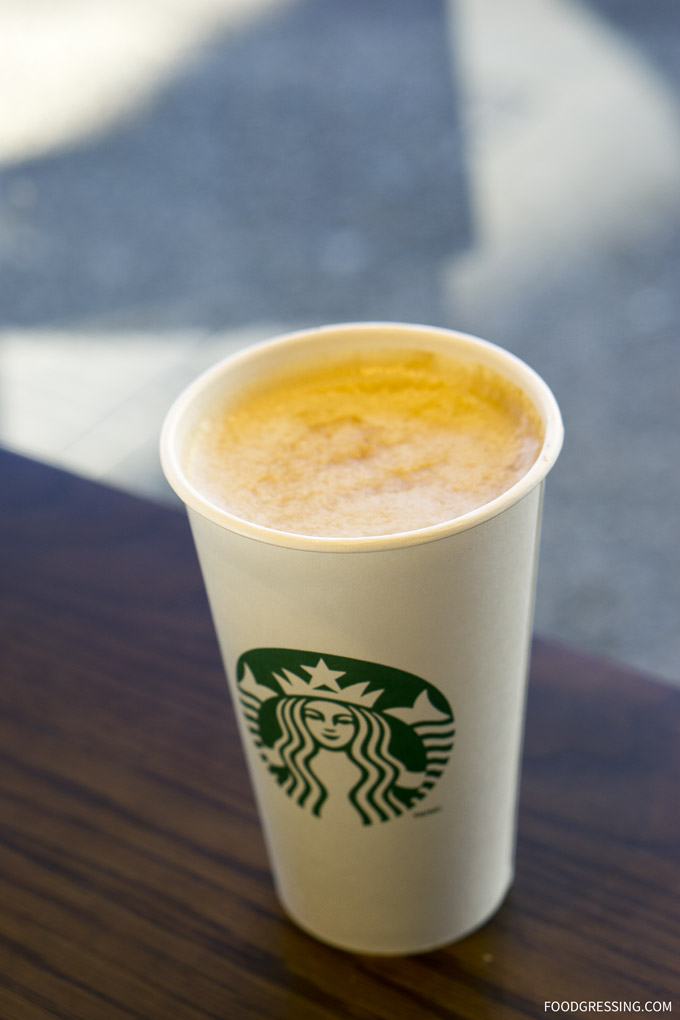 Official Description
According to the chain, the Starbucks Smoked Butterscotch Latte combines espresso with steamed milk and smoked butterscotch sauce, finished with a sprinkling of smoky butterscotch topping. The smoky flavor is meant to balance the subtle sweetness of the butterscotch; it acts as savoury ingredient to enhance to flavour.
Comparisons with Butterbeer
A few articles online compared the Starbucks Smoked Butterscotch Latte with "Butterbeer," a drink which is mentioned in Harry Potter books. Butterbeer is described as a slightly alcoholic, "foaming mug" that tastes "a little bit like less-sickly butterscotch." Reviews by so-called Harry Potter experts were mixed with some saying that the latte tastes just like butterbeer while others rejected that notion. Of course, one significant difference between the Starbucks Latte and Butterbeer is that the Butterbeer does not have espresso. There's a Butterbeer-inspired recipe online made with actual butter and beer.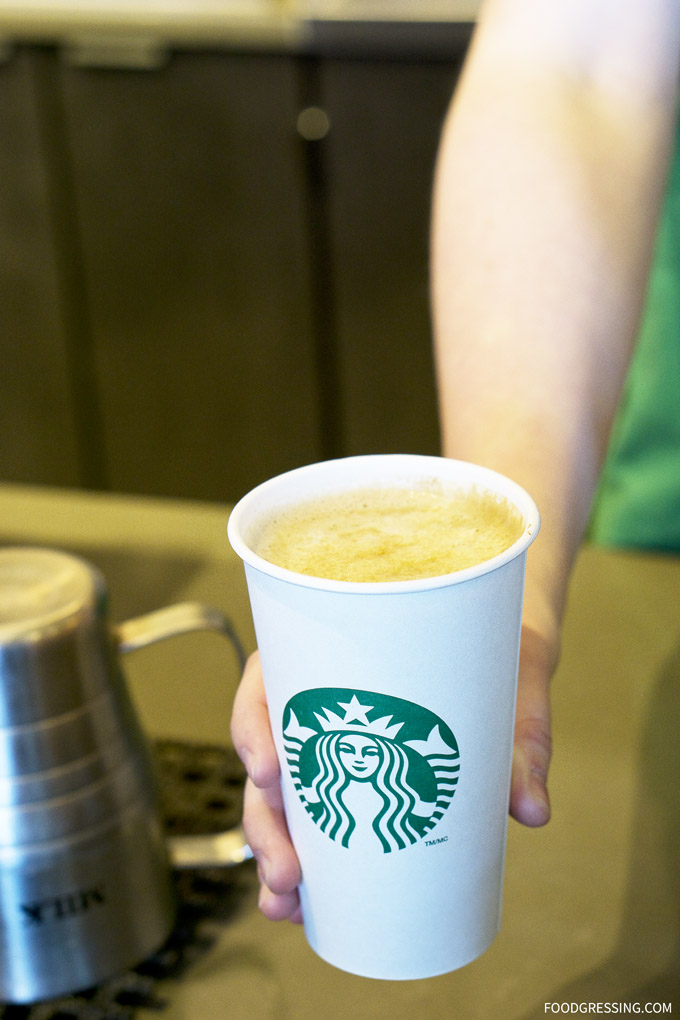 Nutrtion
The Starbucks Smoked Butterscotch Latte is a "lighter" Starbucks beverage as it does not have whipped cream. A Tall (12-ounce) contains 270 calories, 11 grams of fat, and 32 grams of sugar.
Taste Test
I quite liked the Starbucks Smoked Butterscotch Latte which tasted more like a very light caramel latte. The caramel flavour is very subtle and the drink is overall not too sweet. The smoky aspect of the drink evaded me; I couldn't quite taste it. But I liked the drink which seemed like a good, cozy beverage to make you feel warm and fuzzy inside on a cold day.
Conclusion
All in all, I liked the Starbucks Smoked Butterscotch Latte which which was lightly sweet and subtely caramelly. I think it's on par with the Cascara Latte. I'd recommend givng both a try.