As a Starbucks Rewards member, my strategy has been to redeem my rewards for the most expensive item on the menu.  This has typically been one of the wraps at around $8.  When I visited the newer Starbucks on Hornby and Drake recently, I noticed that they were selling salads.  At a price of $9 this was likely the most expensive item being sold there.  I decided to use my rewards and birthday freebie for salads at Starbucks and here are my thoughts.
Two Types of Starbucks Salads
According to the Huffington Post Canada, Starbucks Canada starting selling salads since last October.  They offer two varieties: the Hearty Veggie & Brown Rice Salad Bowl and the Zesty Chicken & Black Bean Salad Bowl.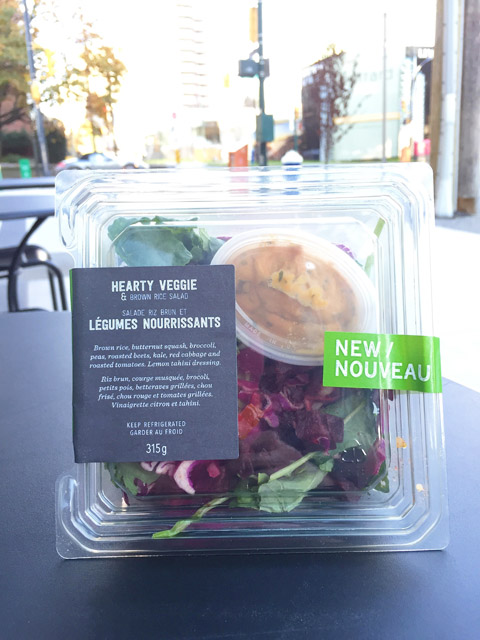 The Hearty Veggie & Brown Rice Salad Bowl is a blend of roasted butternut squash, beets, kale, red cabbage, steamed broccoli florets, garden peas and brown rice.  It has 420 calories, 23 grams of fat and 10 grams of protein.
The Zesty Chicken & Black Bean Salad Bowl is made with grilled chicken, black beans, roasted corn, jicama, tomatoes, feta, spring greens, quinoa and a side of mild chili vinaigrette.  It has less calories and fat than the Hearty Veggie Bowl and weighs in at 370 calories, 13 grams of fat and 19 grams of protein.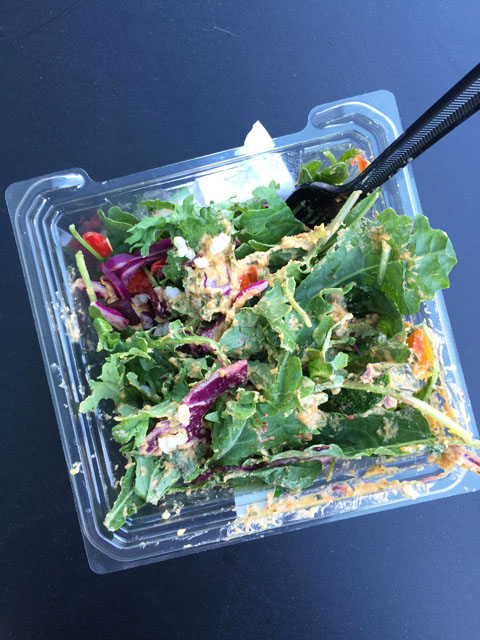 In general, I found both salads to be pretty good as a convenience item.  The ingredients tasted as fresh as it gets for a prepackaged product.  Like most salads, the calories come from the dressing.  Since the dressing comes on the side, you can decide how much you want to have.  I really liked how both salads had a carbohydrate (brown rice or quinoa) in them.  It makes you feel fuller rather than just salad leaves.  Out of the two salads, I prefer the Hearty Veggie as it was a bit on the sweeter side with the roasted butternut squash.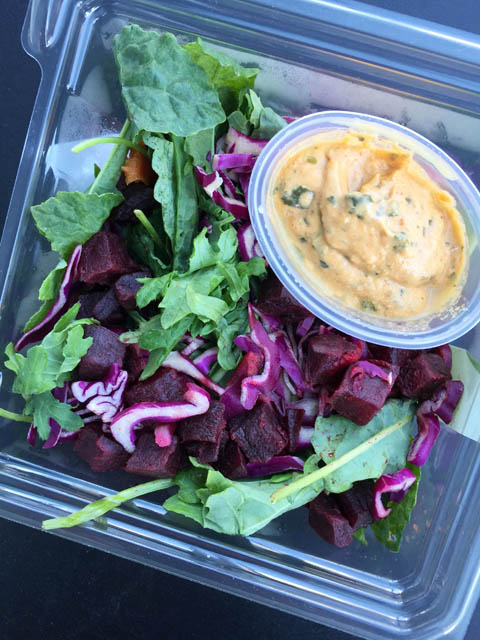 Overall Impression of Starbucks Salads 
I think the Starbucks salads are fairly priced given the ingredients and portions.  Of course, there is a premium for convenience.  I wouldn't mind having them again and paying for the full price if I wanted a salad immediately.  Rating: 3.5/5
Would you buy a salad from Starbucks?  Let me know in the comments below!