On my trip to Los Angeles, I took the opportunity to try out Dream Pops: vegan, 3D printed ice cream popsicles that have been an Instagram sensation. Starbucks was offering Dream Pops as part of a special collaboration at select locations in LA and I visited the Third Street Promenade store in Santa Monica to try them out.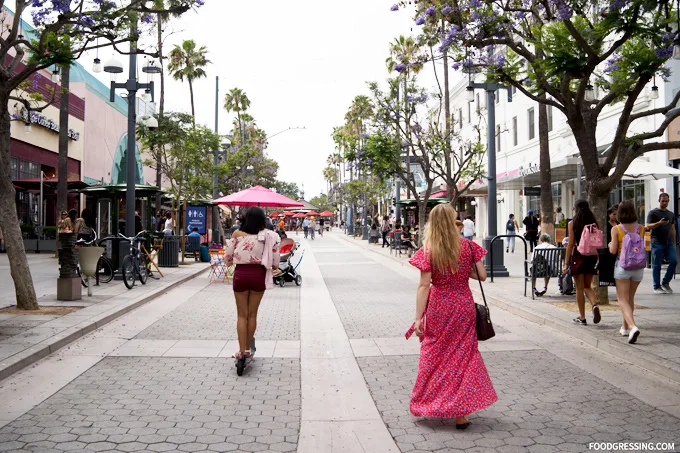 Note: This post is not sponsored. This review was done anonymously.
What are Dream Pops?
Dream Pops were created out of an LA startup and they are plant-based ice cream popsicles that are made with fruit and superfoods (depends on the flavour). Geared towards the health conscious, Dream Pops are coconut-milk based and are dairy, gluten and soy free. They are under 100 calories with no artificial additives or stabilizers. Their futuristic shape comes from being made out of 3D printed molds and apparently their design has an ergonomic touch to prevent sticky fingers. In addition, their recipes were developed in collaboration with a three-star Michelin chef. Quite the story for a clean, plant-based popsicle!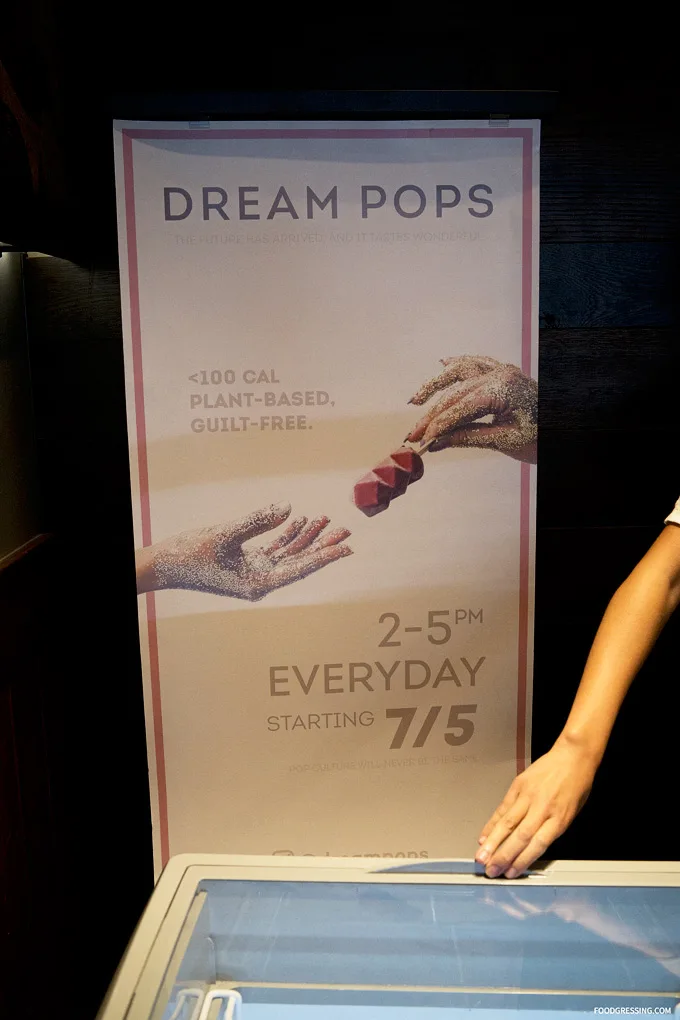 Starbucks Kiosks
Inside Starbucks, a Dream Pops kiosk was set up at the back of the store. You can select the Dream Pop(s) you want and pay at the front.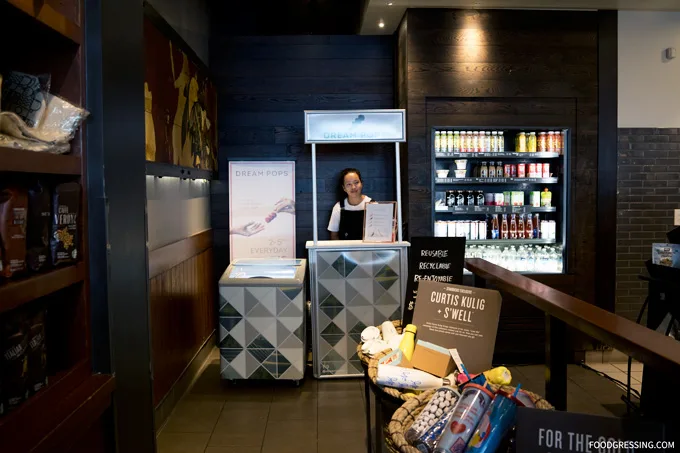 Dream Pops Flavours
At the time of my visit, the following flavours were available: Berry Dreams, Chocolate Lion, Coconut Latte, and Vanilla Matcha. Priced at $3.95.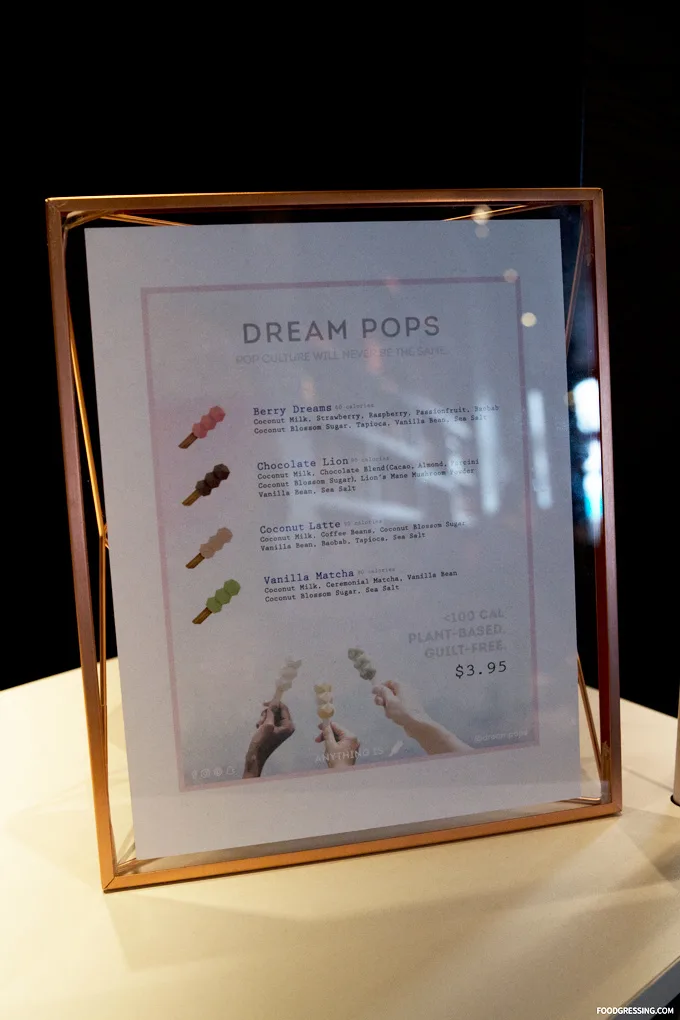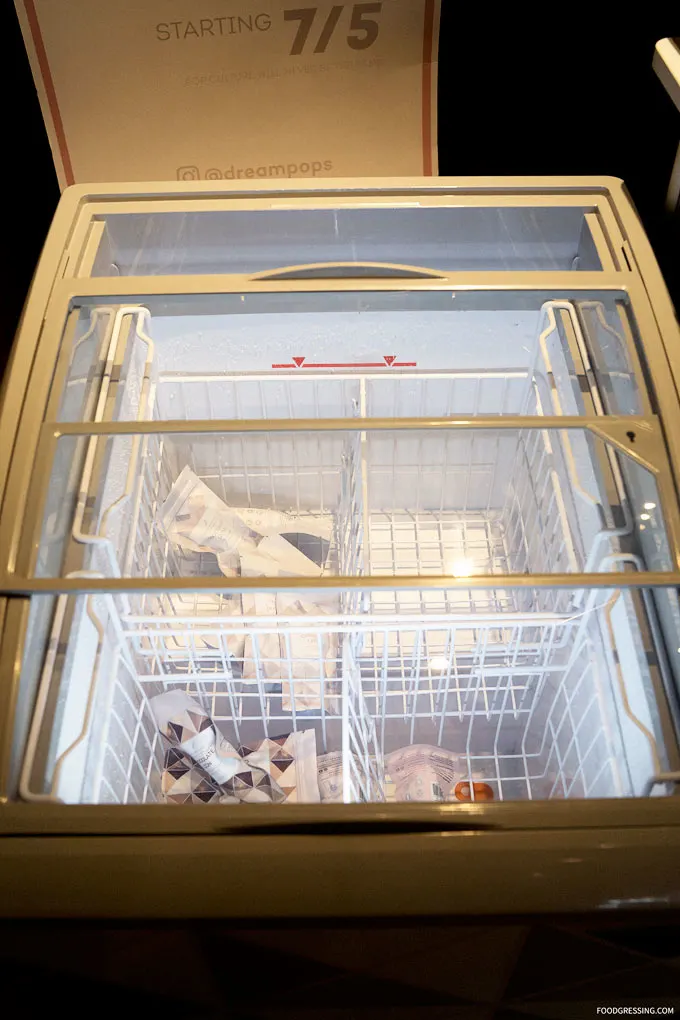 The popsicles were individually wrapped and came in colourful packages with geometric patterns on the front.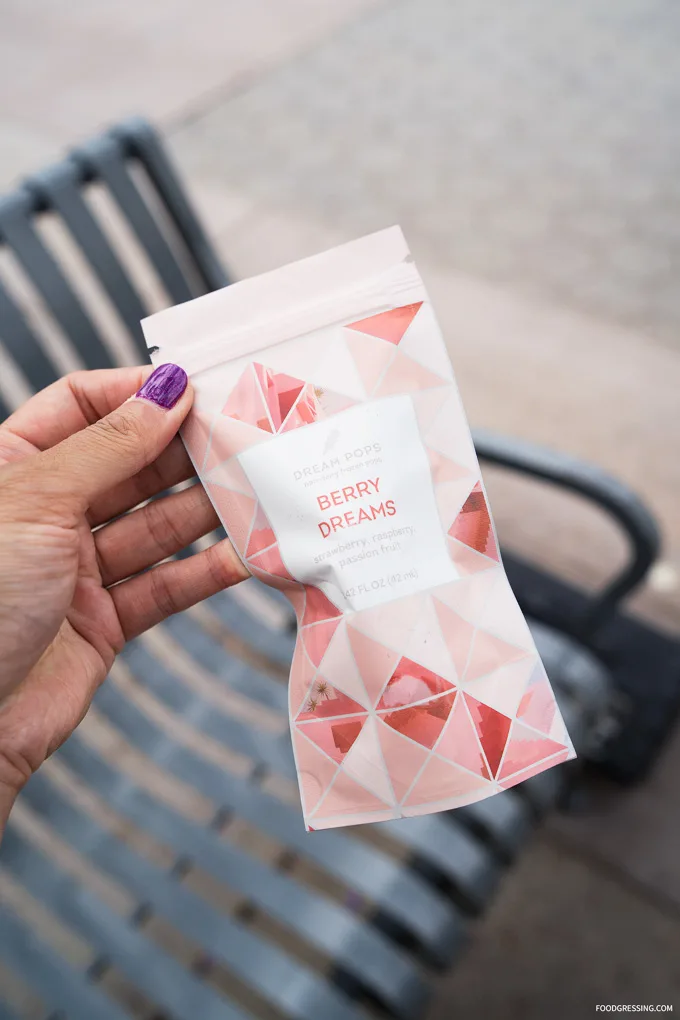 What I Tried
The Vanilla Matcha ran out so I went with two other flavours: the Berry Dreams and Coconut Latte.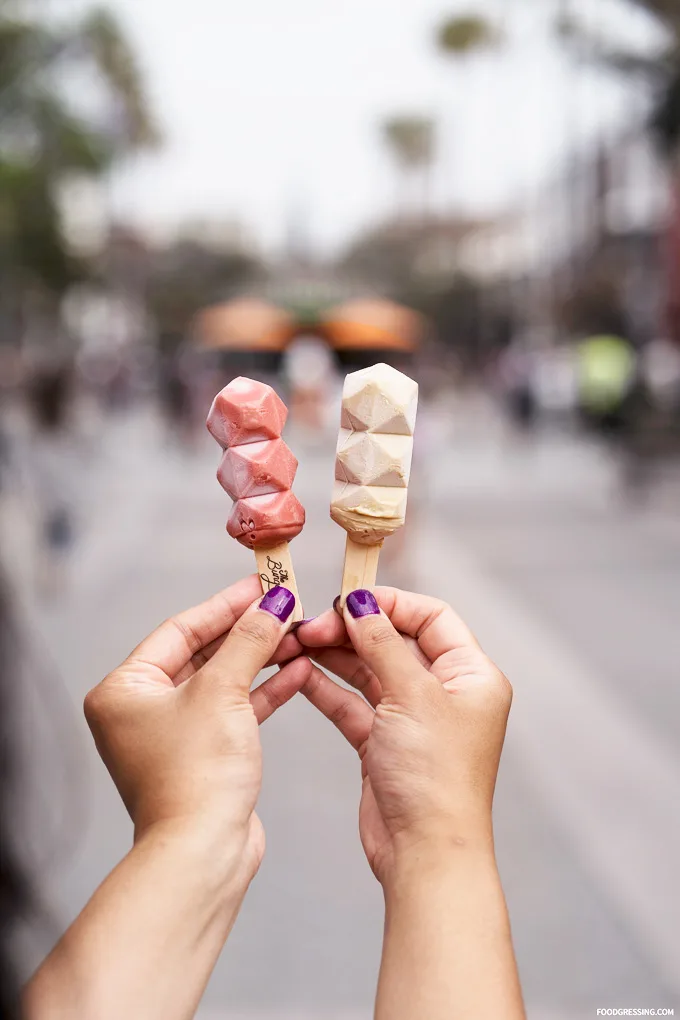 To start, I quite enjoyed the creamy consistency of the pops. The Berry Dreams is essentially a fruit medley (strawberry, raspberry, passionfruit) and had a texture quite like a sorbet. It had a very nice sweet and tangy flavour. The Coconut Latte was very smooth and tasted just like a coffee with coconut milk.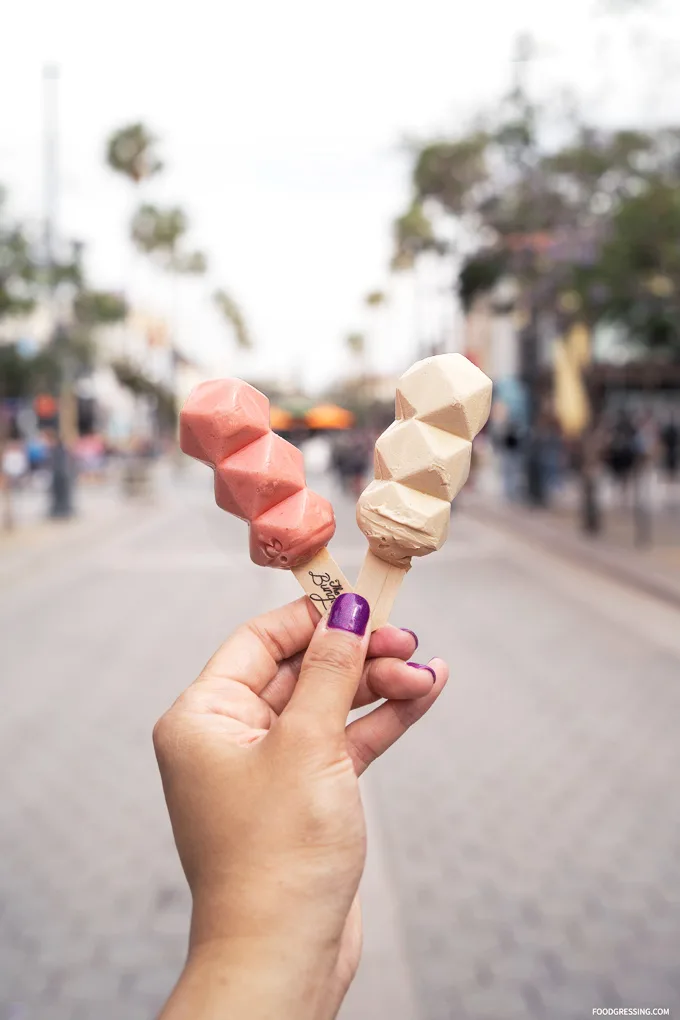 Dream Pops at Starbucks
Dream Pops are now available at five Starbucks locations in the greater Los Angeles area from 2 -5 pm until Oct. 5. The five LA locations selling Dream Pops are at La Brea and 4th, Melrose and Stanley, Santa Monica's Third Street Promenade, Wilshire and Santa Monica, and San Vincente and Barrington.
Overall Impression
I general, I liked the concept and novelty behind Dream Pops as a clean, plant-based treat with a futuristic twist. It seems an ideal collaboration for Starbucks as they tap into the health-conscious market with products that are guilt-free but also have an aesthetic appeal. I enjoyed the flavours of the popsicles and would definitely love to have them again. In terms of pricing, they are a bit of a premium compared to a "cheap" popsicle due to the ingredients and unique process behind making them. Rating: 4/5