The 12th Annual Spot Prawn Festival presented by the Chefs' Table Society took place this past weekend.  This year, the festival came in a reinvented format with free access to the docks and cooking demos, a spot prawn chowder stall, and a spot brawn brunch.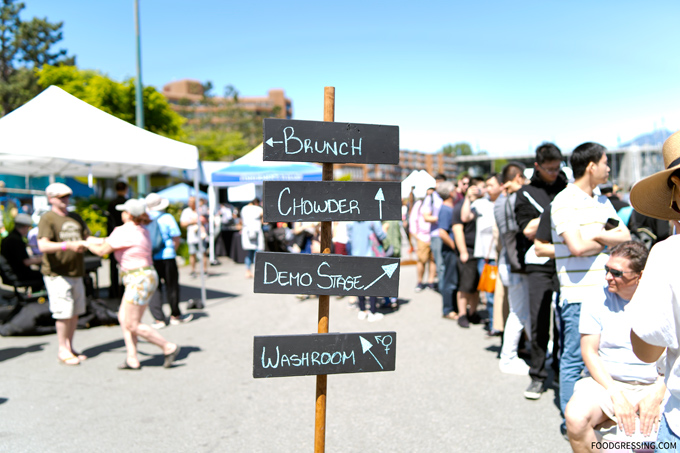 Disclosure:  I attended the festival as media.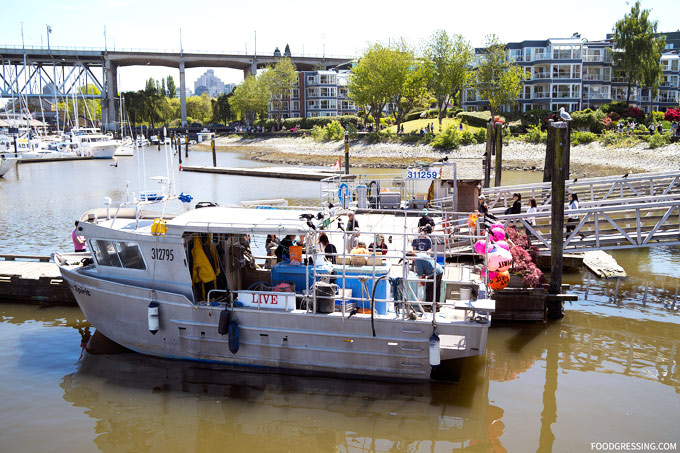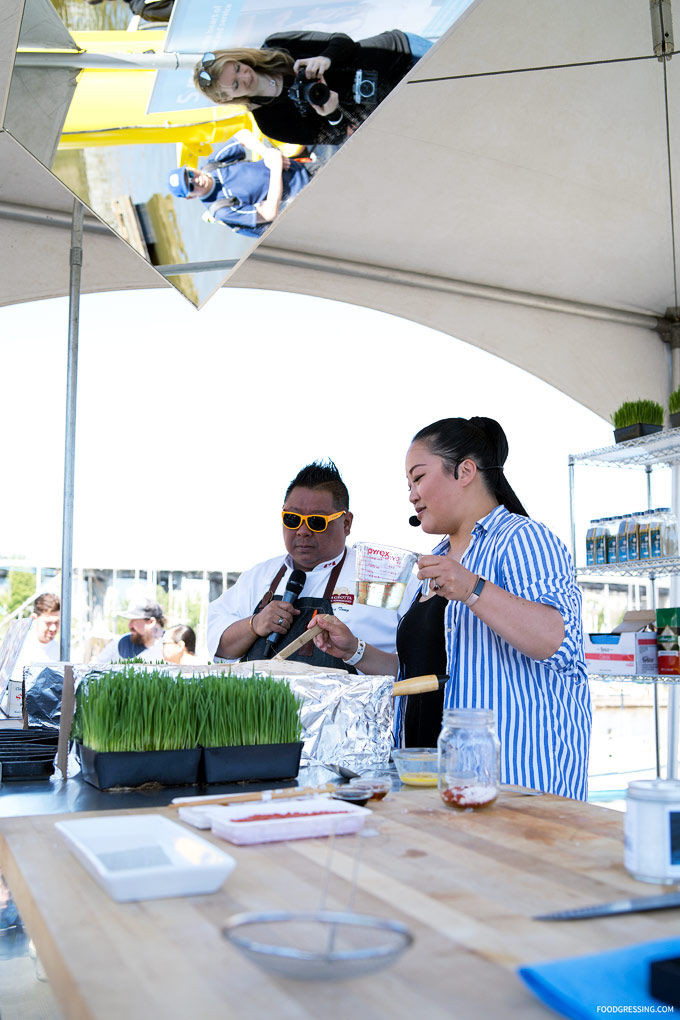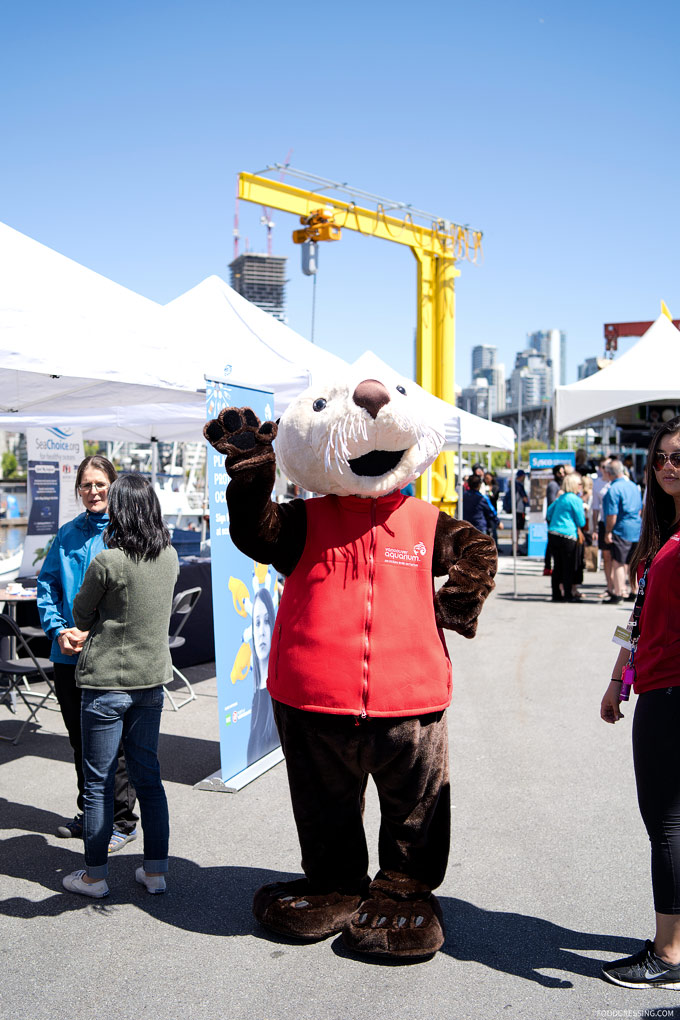 The Spot Prawn Festival Brunch was new this year and was a grazing event to enjoy six delicious spot prawn dishes prepared by some of BC's finest chefs.  There were two services available: 11:30 am to 1 pm and 1:30 pm to 3 pm.  I attended the latter session and here are some of the highlights.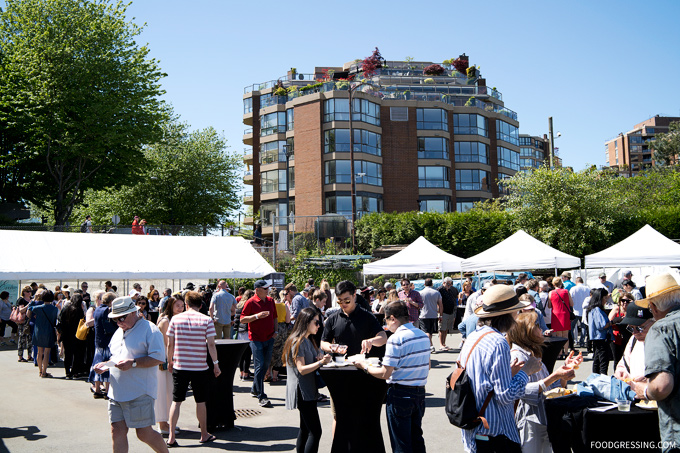 Poached Spot Prawn, Seaweed Bread, Umami Mayonnaise (Chef Alessandro Vianello, Wildebeest)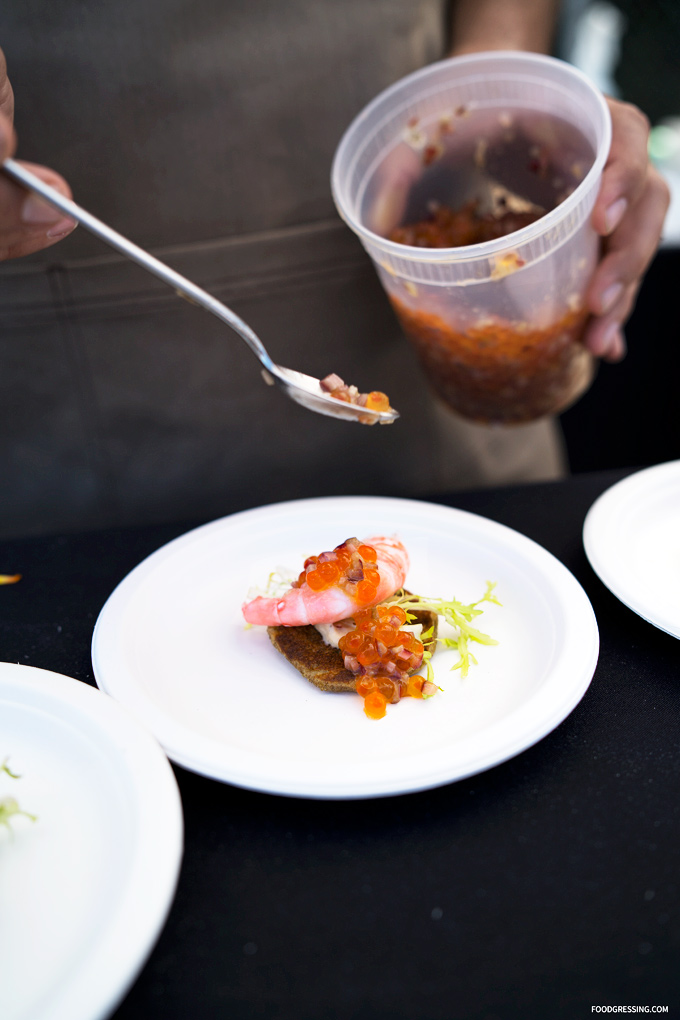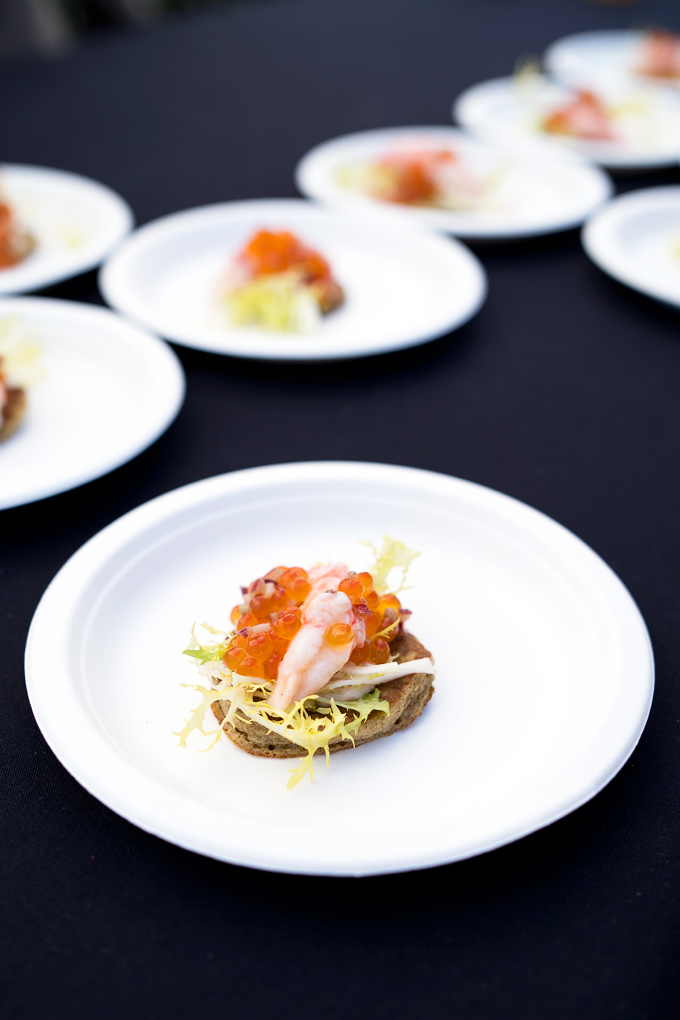 Causa de Camaro y Cangrego, Aji Amarillo Cold Whipped Potato Salad with a Dungeness Crab and Mango Salad (Chef Shelome Bouvette, Chicha)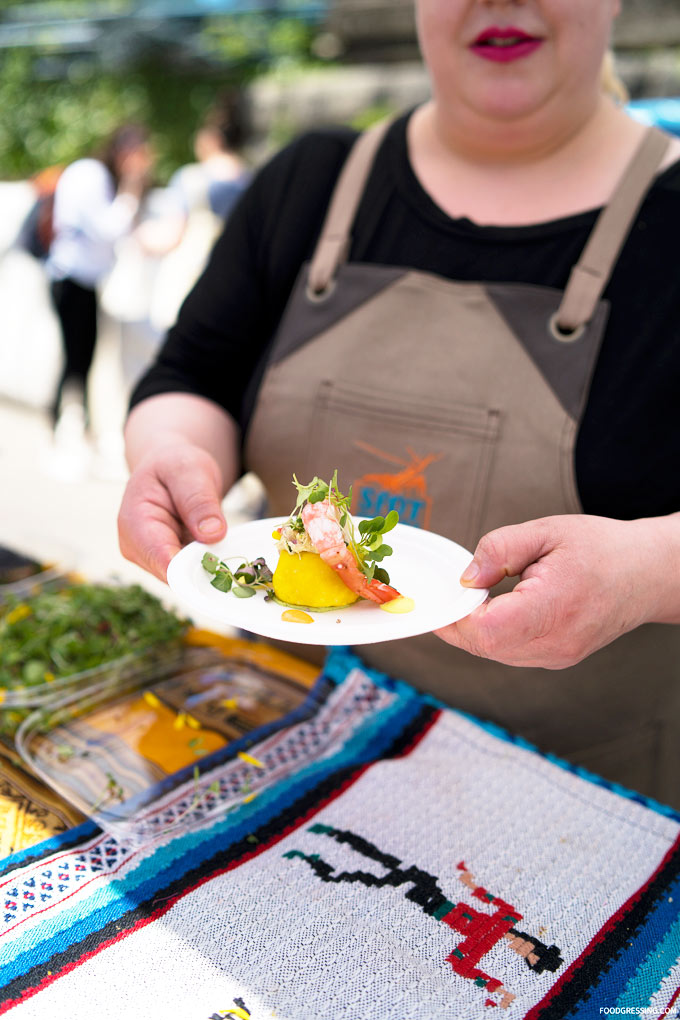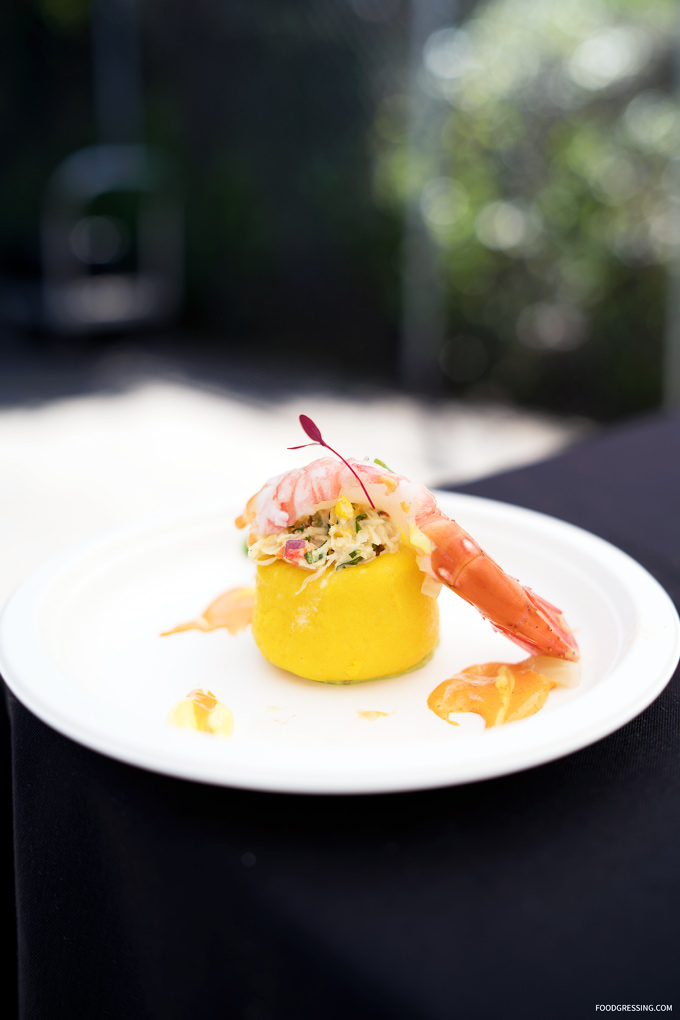 Spot Prawn Caesar Salad (Chef Gus Stieffenhofer-Brandson, Hawksworth)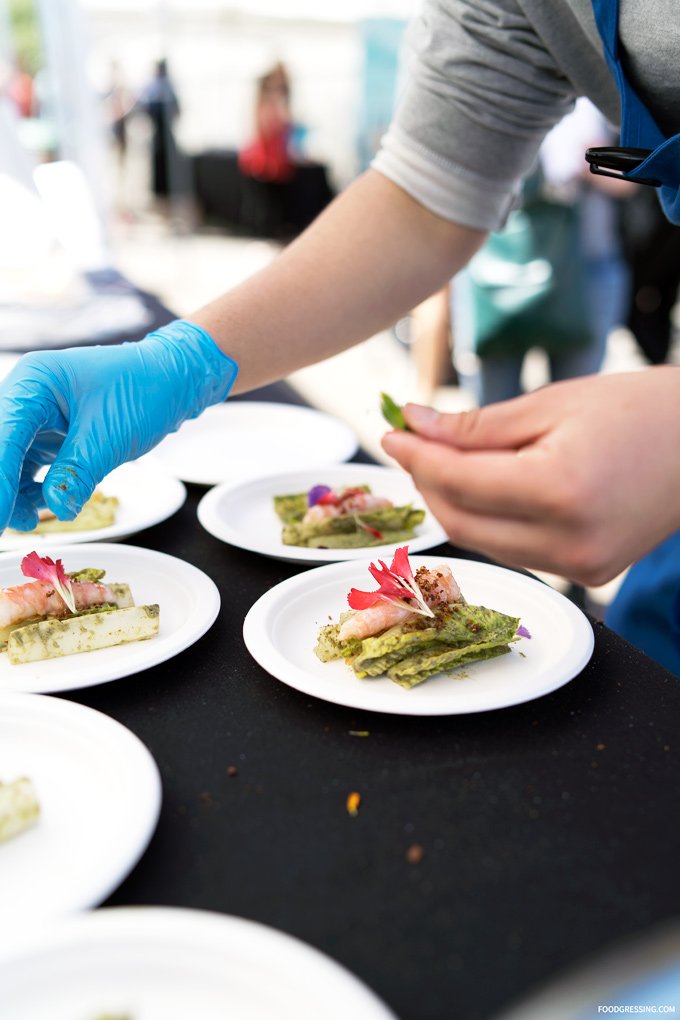 Poached Spot Prawn, Bisque, Wood Smoked Tomatoes, Sorghum Bay (Chef Josh Gale, Nicli Antica Pizzeria)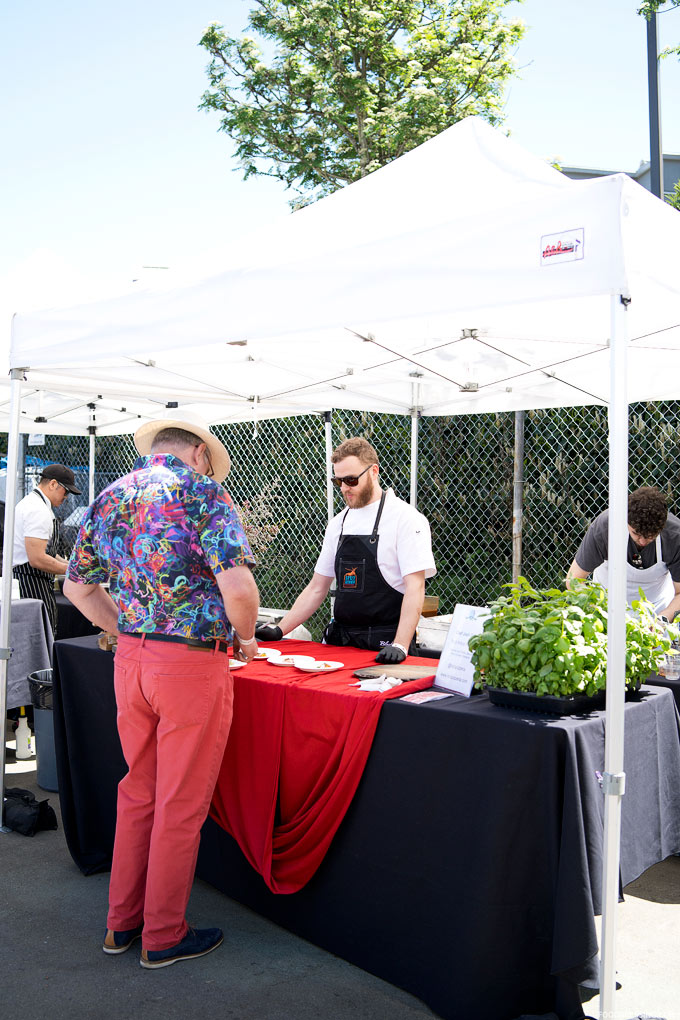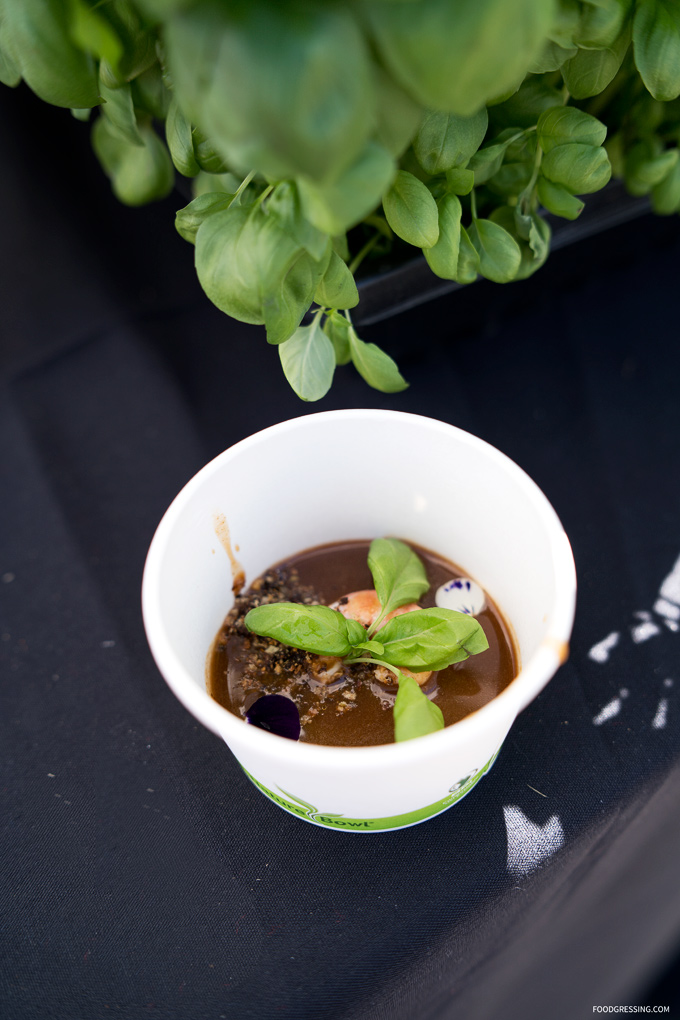 Spot Prawn Chowder (Chef Robert Belcham, Campagnolo)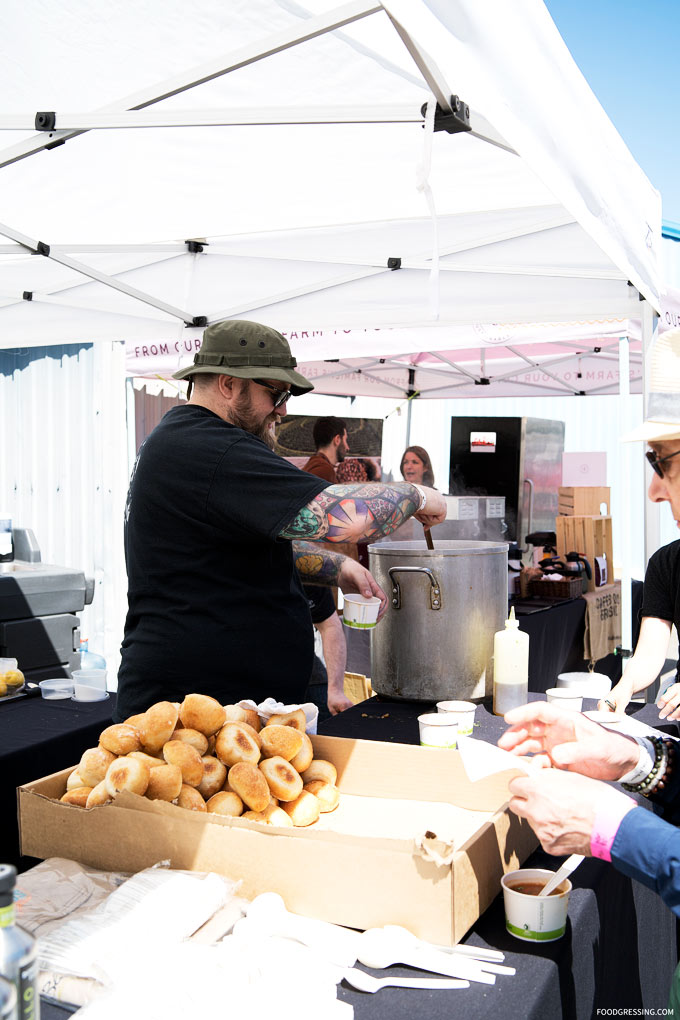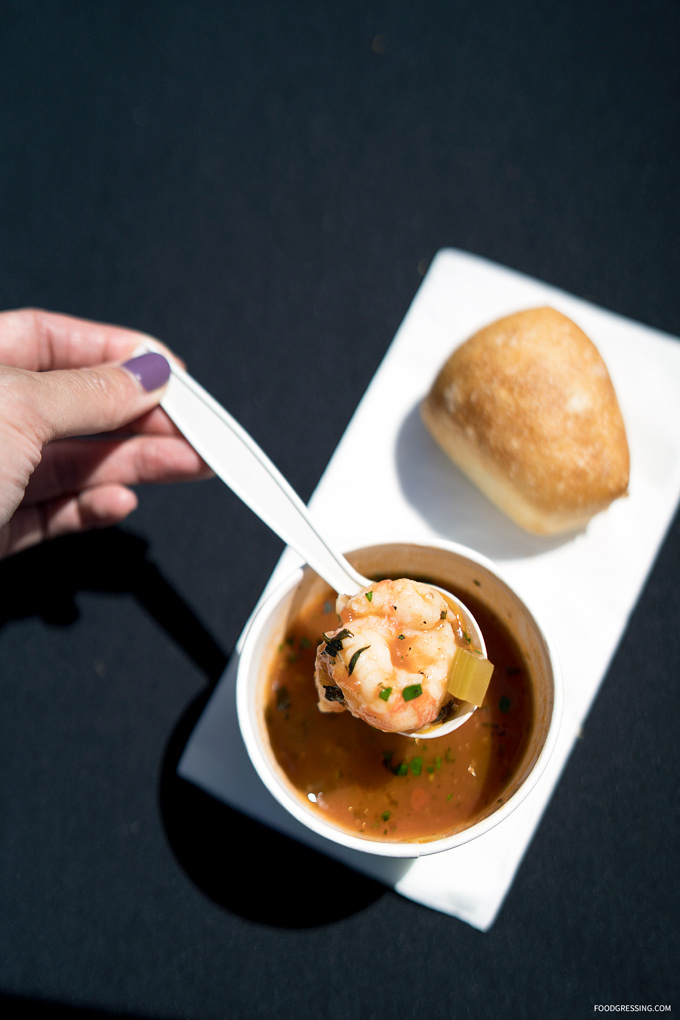 Spot Prawn Coconut Curry (Chef Mark Greenfield, Copper Chimney – Indian Grill & Bar)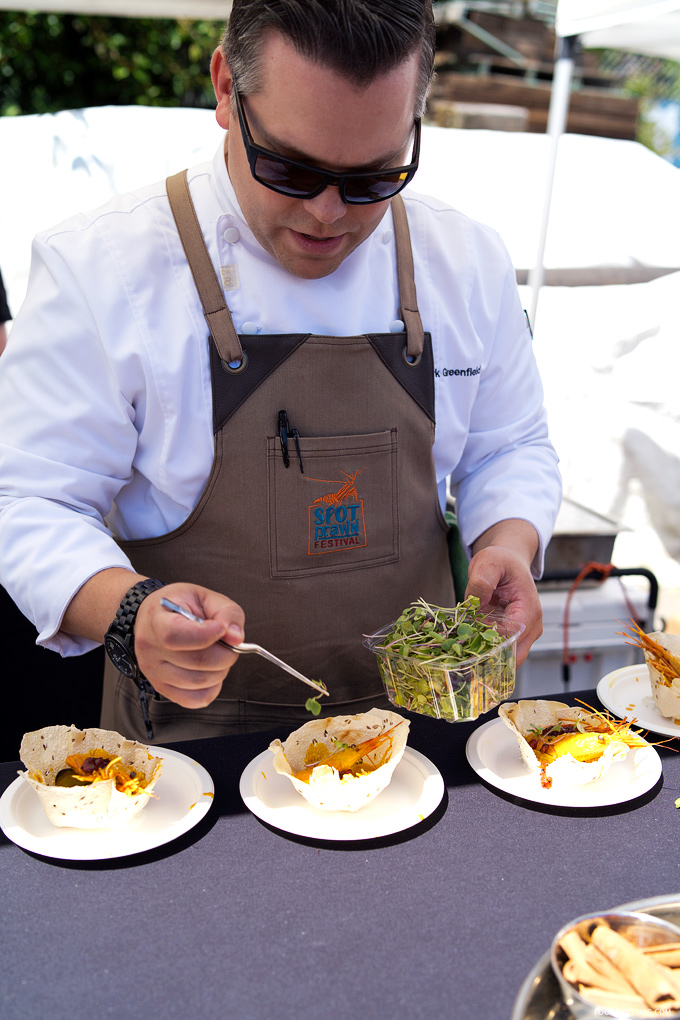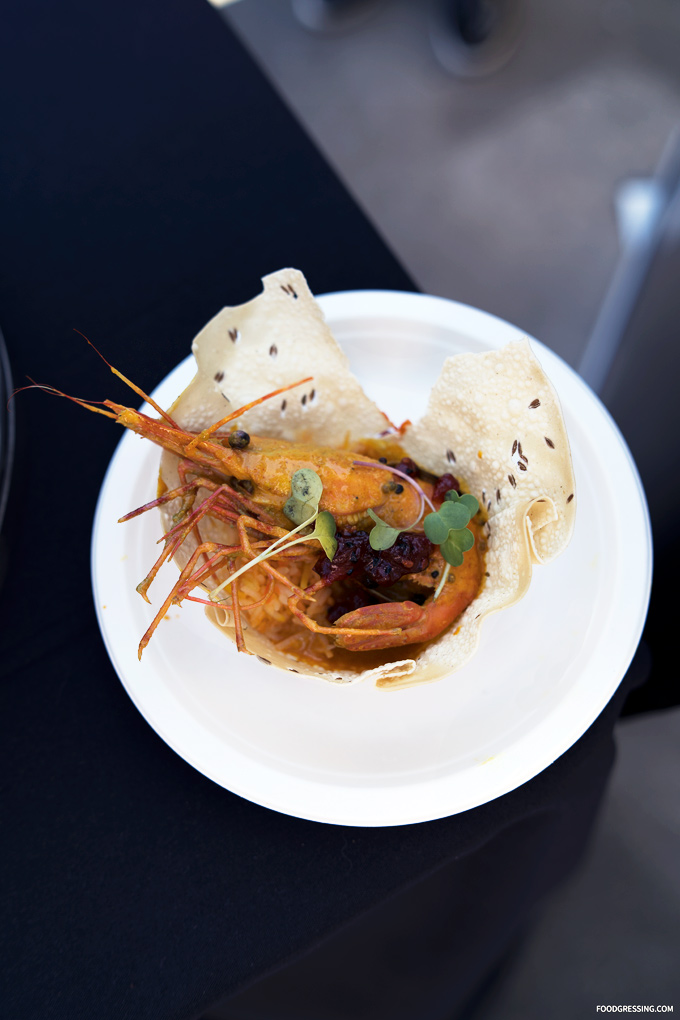 Bananes Foster (banana rum cream, cinnamon, and toffee swirl) from  La Glace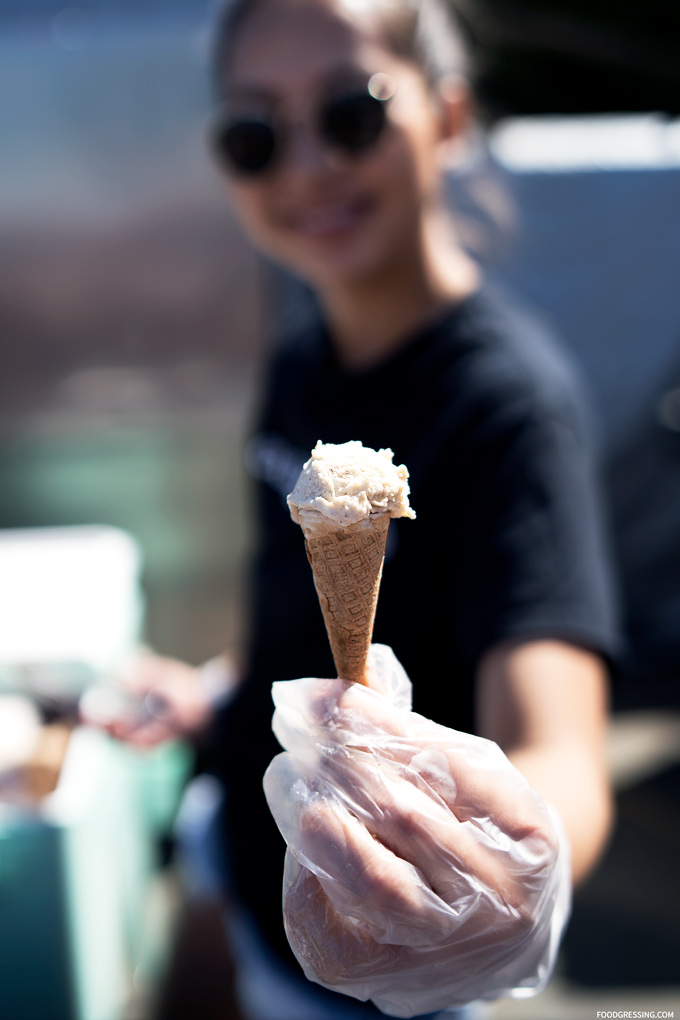 Wine samples were offered by Evolve Cellars.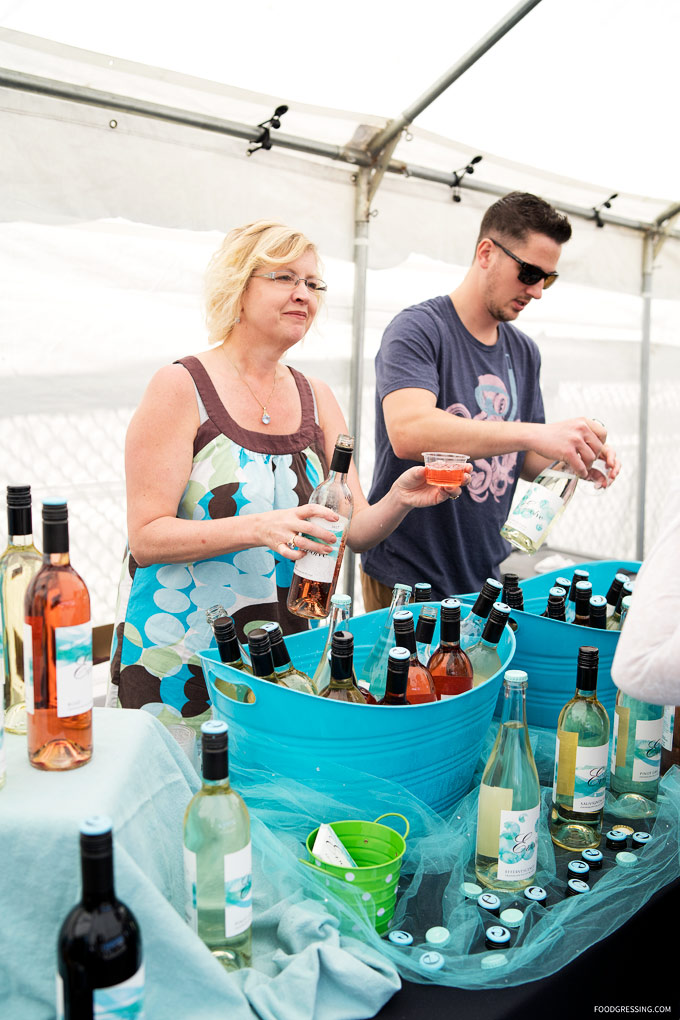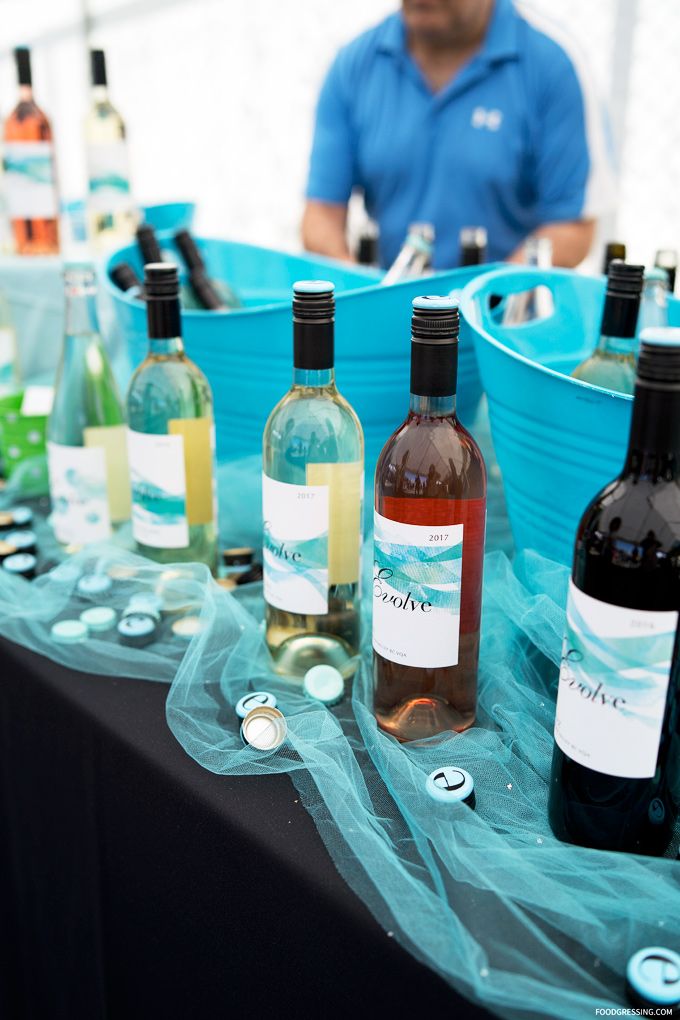 Mogiana Coffee offered coffee samples.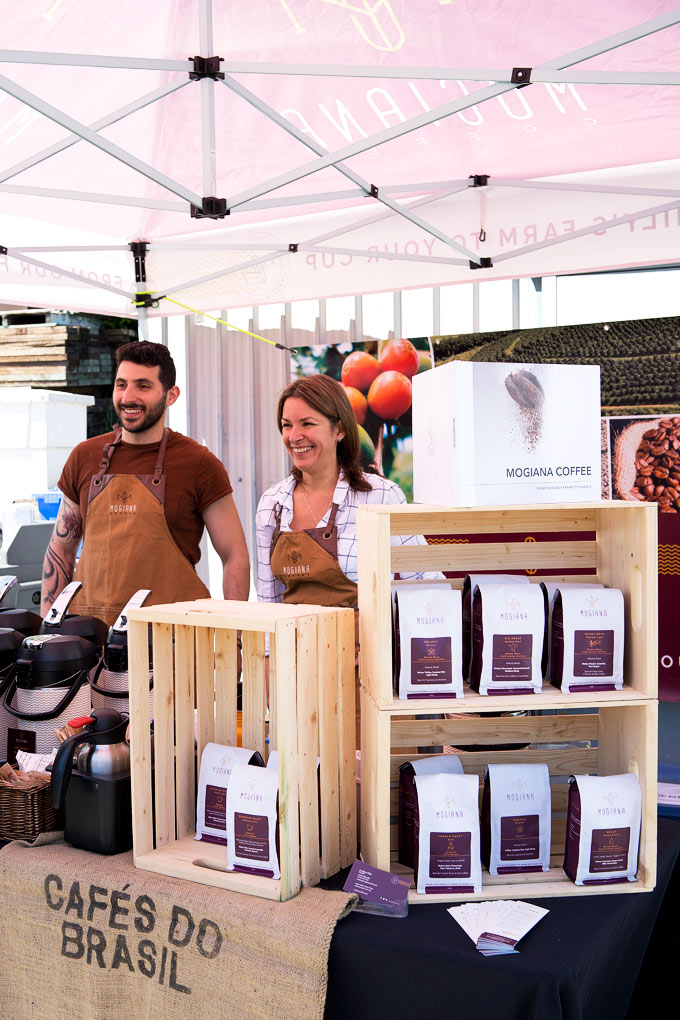 Beer samples were offered by Moody Ales.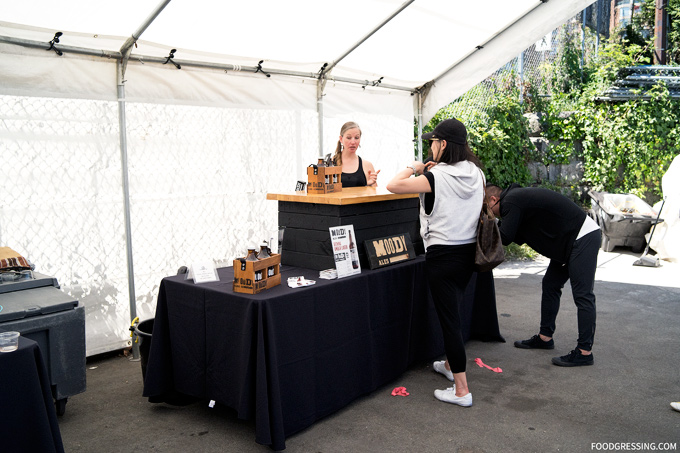 Overall, I really enjoyed this year's new format for the Spot Prawn Festival.  The brunch was a hit and allowed everyone to interact with the chefs who showcased many ways spot prawns can be served.  Looking forward to Spot Prawn Festival 2019!