Vancouver-based Soft Peaks Ice Cream has just opened up a new location at McArthurGlen Designer Outlet Mall in Richmond. Located inside the Food Folk Eatery (the restaurant area), Soft Peaks Richmond is serving their signature soft serve ice cream made from local, organic milk and premium, all-natural toppings.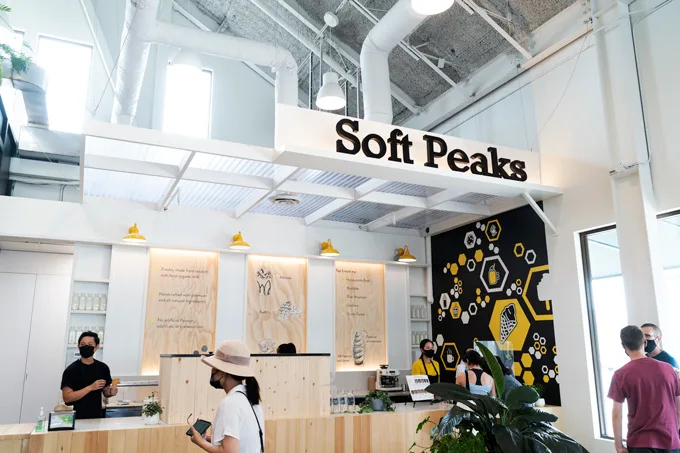 Note: This is not a sponsored post.
Soft Peaks Richmond Menu
On the menu are three types of soft serve bases (classic milk, dark chocolate and twist) and syrups (chocolate, caramel, honey, matcha, maple syrup; cold espresso; condensed milk; blueberry puree; strawberry purree).
You get to choose the ice cream base and some options come with choice of syrup.
Some of their soft serve creations which come with prechosen toppings include:
Original Peak with cereal flakes
Blue Mountain with home-made blueberry purée
Mudslide with TimTam flakes and chocolate syrup
Honeycomb Peak with a piece of local honeycomb on top
Green Forest with Organic Premium Matcha powder, sweet red beans, and condensed milk on top
Blackcomb with a shot of cold expresso
Sunrise with sweet and sour Yuzu marmalade
Snowberry with organic strawberry, organic strawberry agave syrup and cereal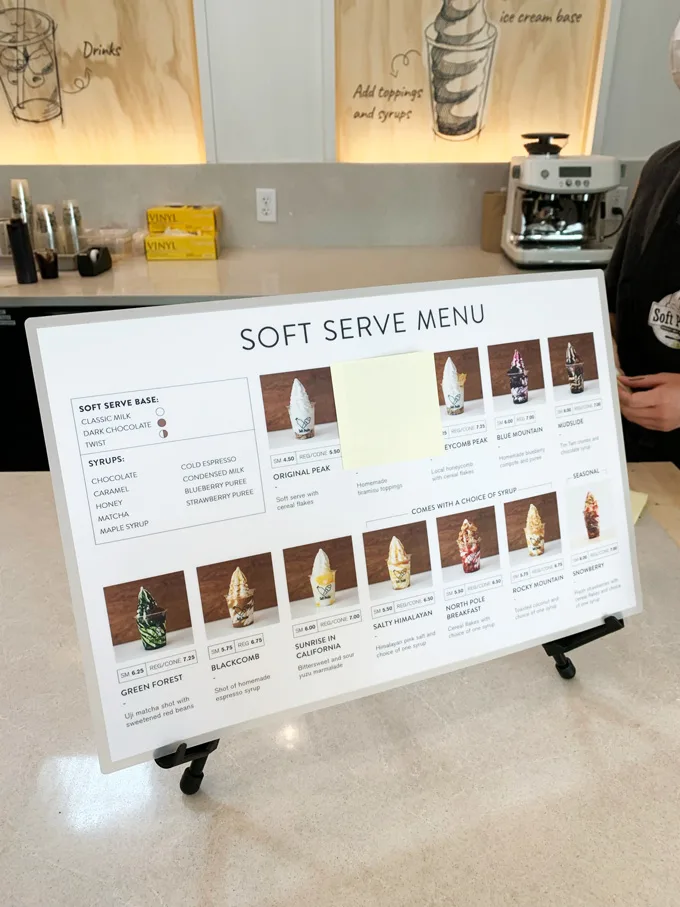 We got their BOGO grand opening offer and had the Snowberry and Green Forest. It was busy with a lineup but the staff were nice and patient and made the ice creams in a timely manner.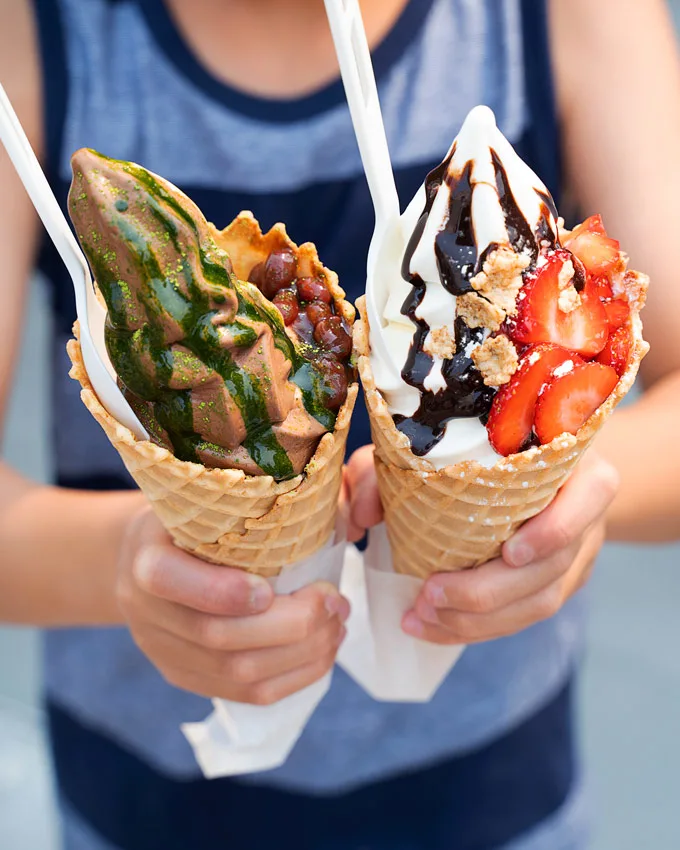 Soft Peaks Richmond
1000-7899 Templeton Station Rd, Richmond, BC
http://softpeaks.ca/