Showcase Restaurant at the Vancouver Marriott Pinnacle Downtown Hotel is now offering dinner service on Saturdays 5 pm – 9 pm in addition to all day Happy Hour Monday – Friday 12 pm – 7 pm.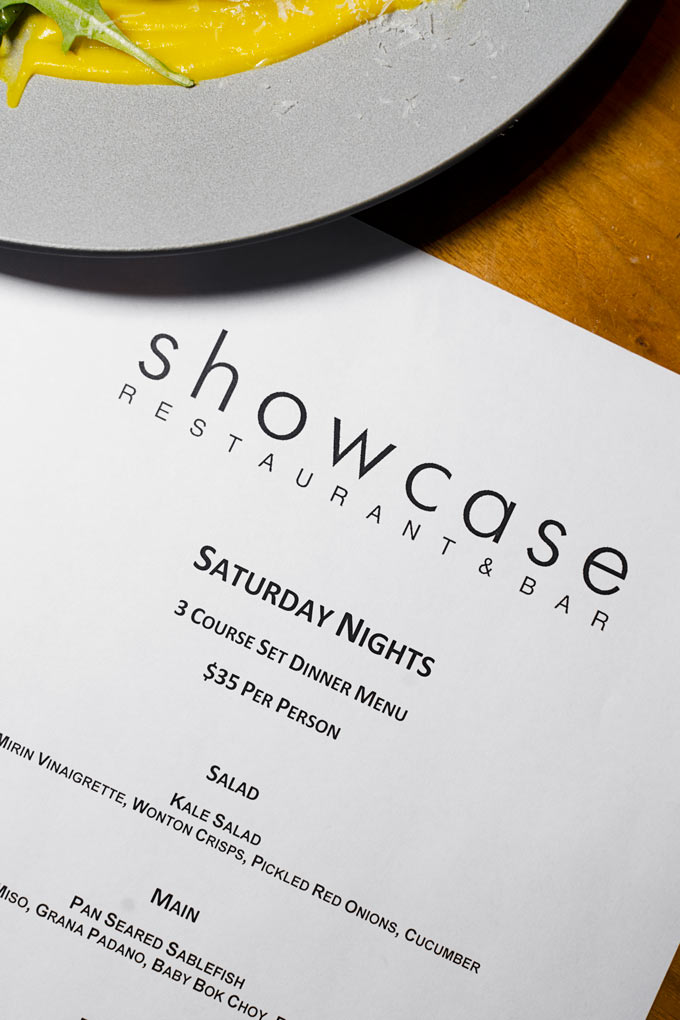 Guests can enjoy their menu of fresh, local and Oceanwise dishes with West Coast flavours.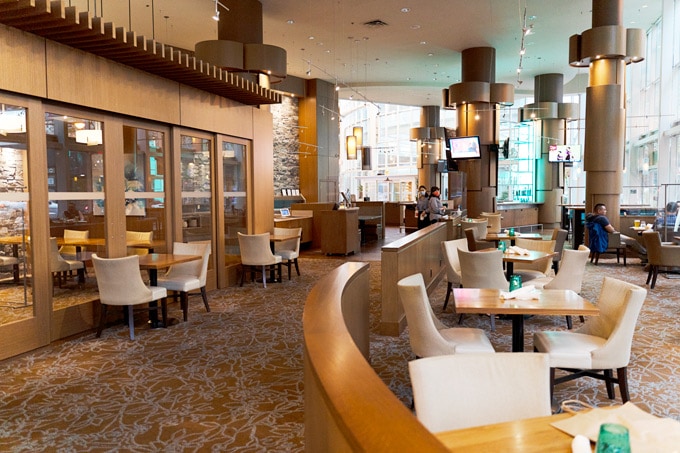 On Saturdays, they are launching a 3-course $35 per person Chef's choice menu.
This week's feature is pan seared Oceanwise sablefish with arborio rice, miso, grana padano, baby bok choy, and butternut squash.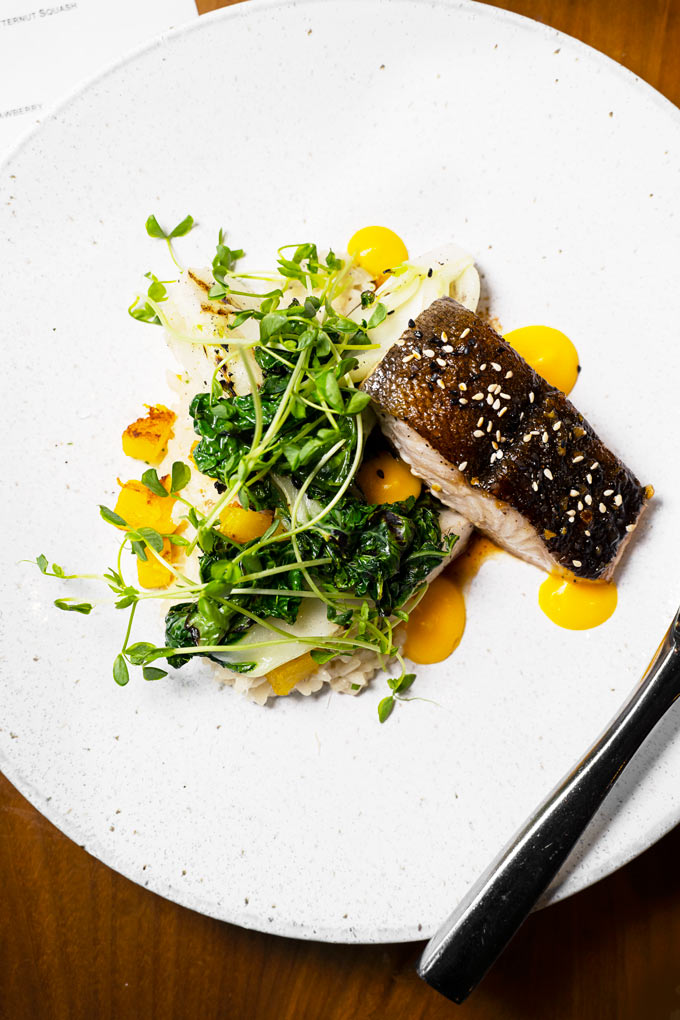 I enjoyed a tasting of some their popular dinner menu items including: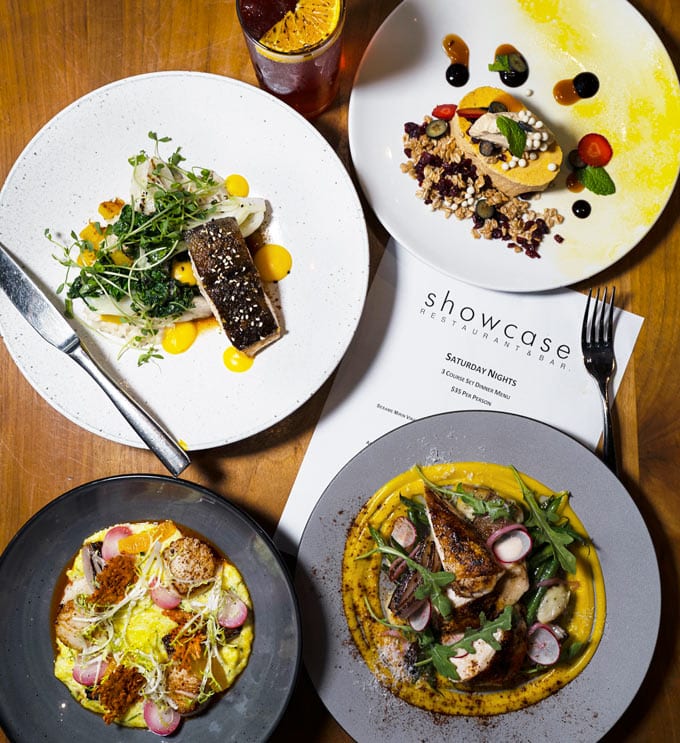 Seared Scallops soft polenta, charred shallots, radish, citrus, parmesan chip
I absolutely loved the tender, juicy and perfectly seared scallops in the creamy, smooth soft polenta.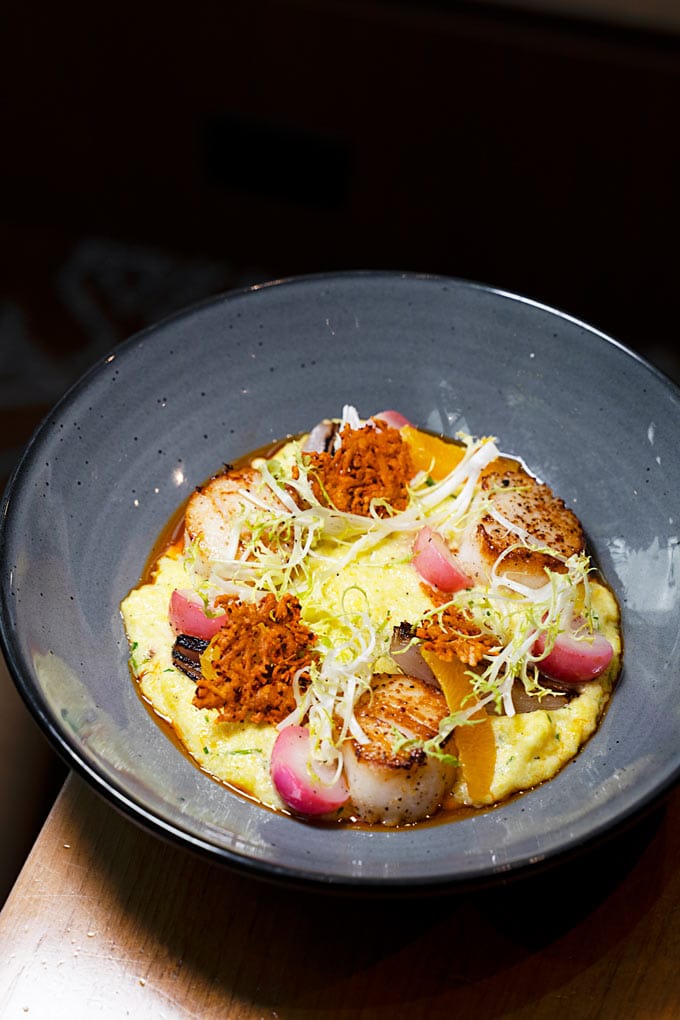 Roast Chicken ricotta gnocchi, squash puree, French beans, smoked chili, orange vinaigrette
The roast chicken was also delicious with soft, pillowy ricotta gnocchi with a smooth and sweet squash puree.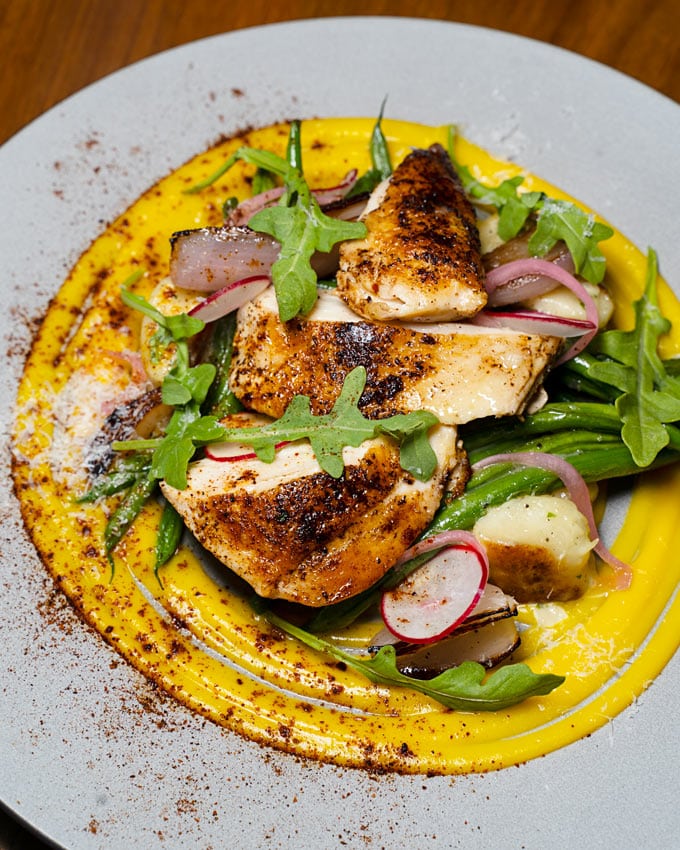 Pumpkin Spiced Cheesecake caramel gold whipped ganache, cranberry granola crumb
A perfect dessert - the cheesecake was smooth and had all the fall feels. The cranberry granola added a nice, crunchy textural contrast.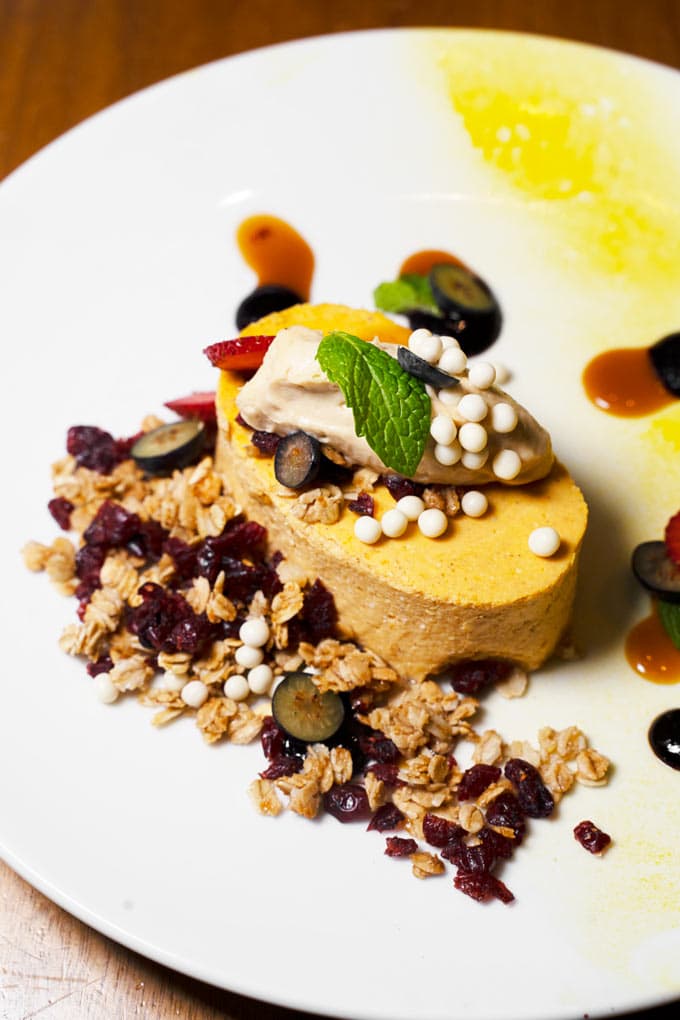 The restaurant is very spacious and has social distancing protocols in place. There is a mix of booth seating and dining tables separated by plexiglass.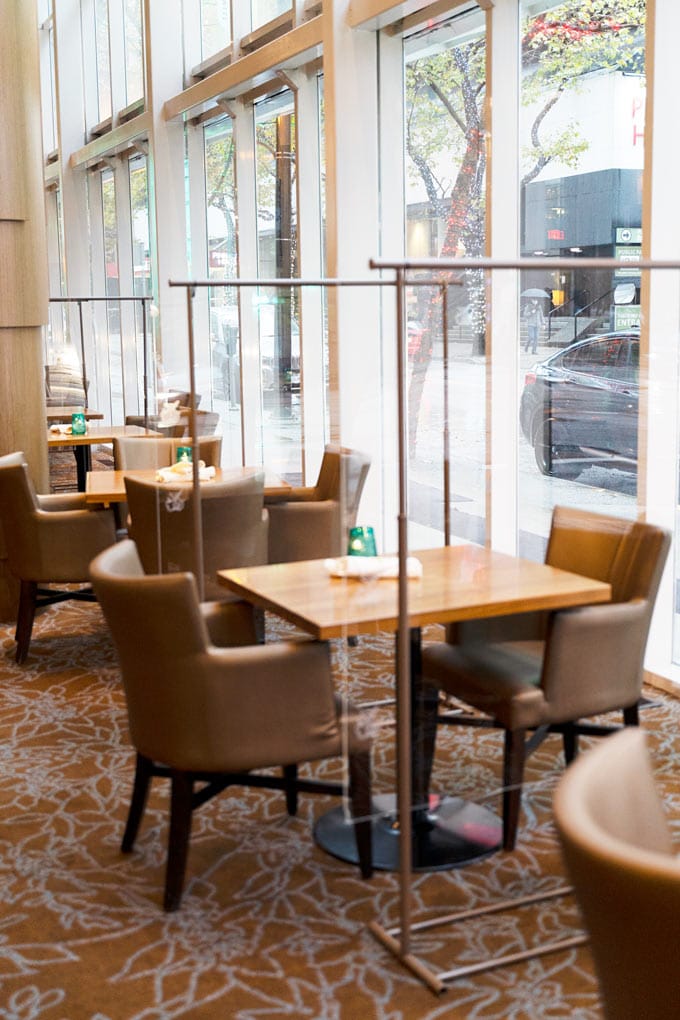 Showcase Restaurant continues to delivers amazing food and it's great that dinner service has returned on Saturdays. Check them out at 1122 West Hastings Street, Vancouver, BC.
P.S. The hotel makes for a great, cozy "stay in" weekend getaway for local families and couples. Their indoor pool and fitness centre are available.
Showcase Restaurant @ Vancouver Marriott
1122 West Hastings Street, Vancouver, BC
www.showcaserestaurant.com