The weather was wonderfully during our time in Victoria and we refreshed ourselves with some drinks from SH91 – a locally owned and operated bubble tea shop in Downtown Victoria.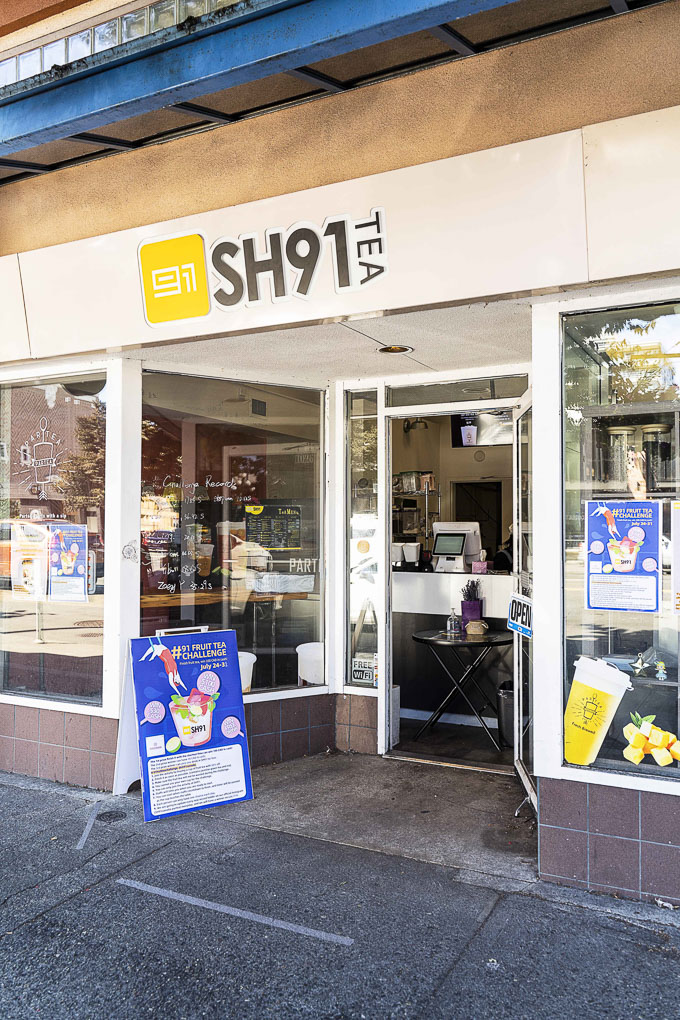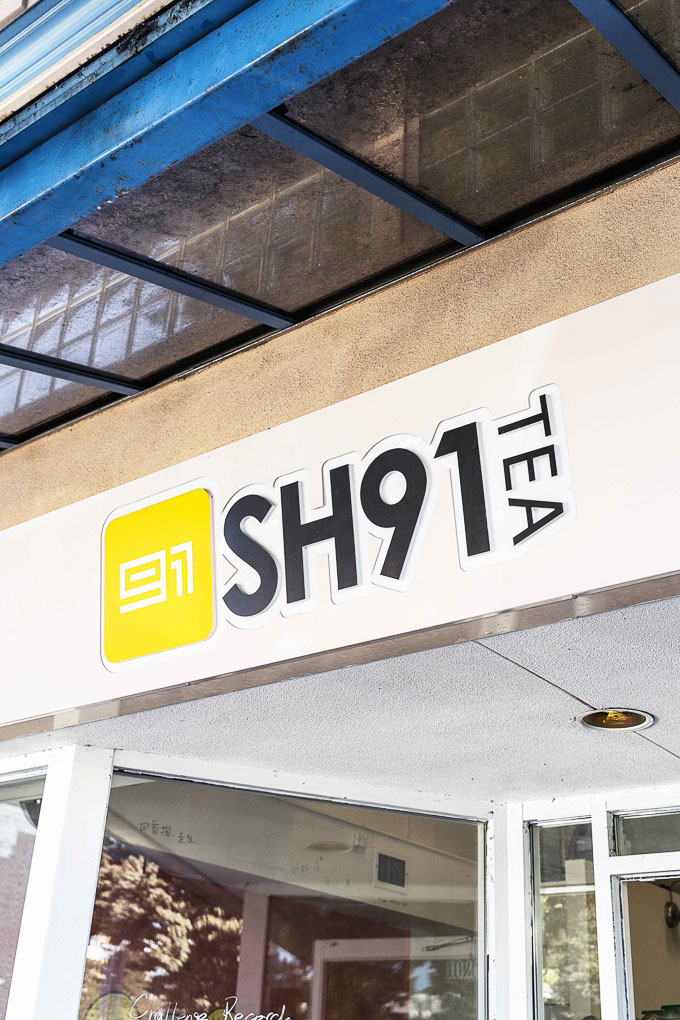 SH91 Victoria Menu
On the menu at SH91 are Fruit Slush Teas, Brown Sugar drinks, Fruit Teas, Tea Lattes, Yogurt Smoothies and more.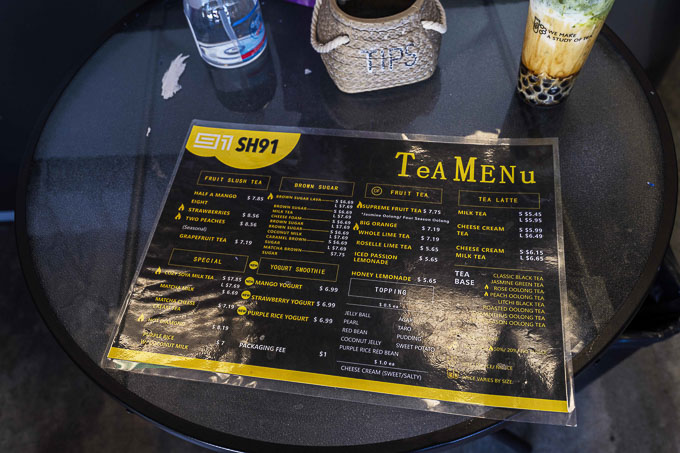 What I Tried at SH91
Disclosure: I visited SH91 as media and received complimentary menu items.
The Matcha Brown Sugar and Supreme Fruit Teas were both very enjoyable.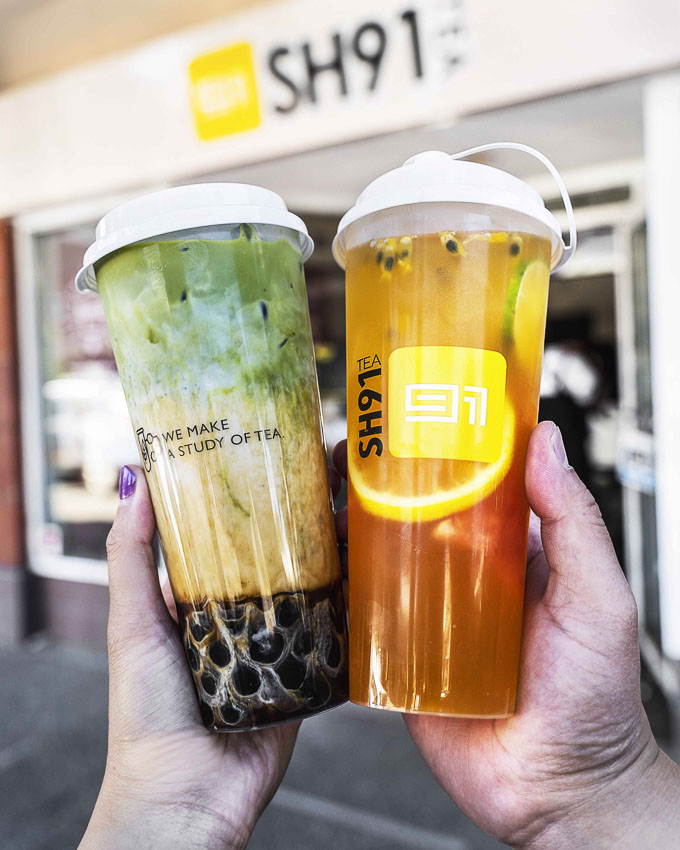 There was a balanced matcha and milk tea flavour in the brown sugar drink; the pearls were nicely chewy.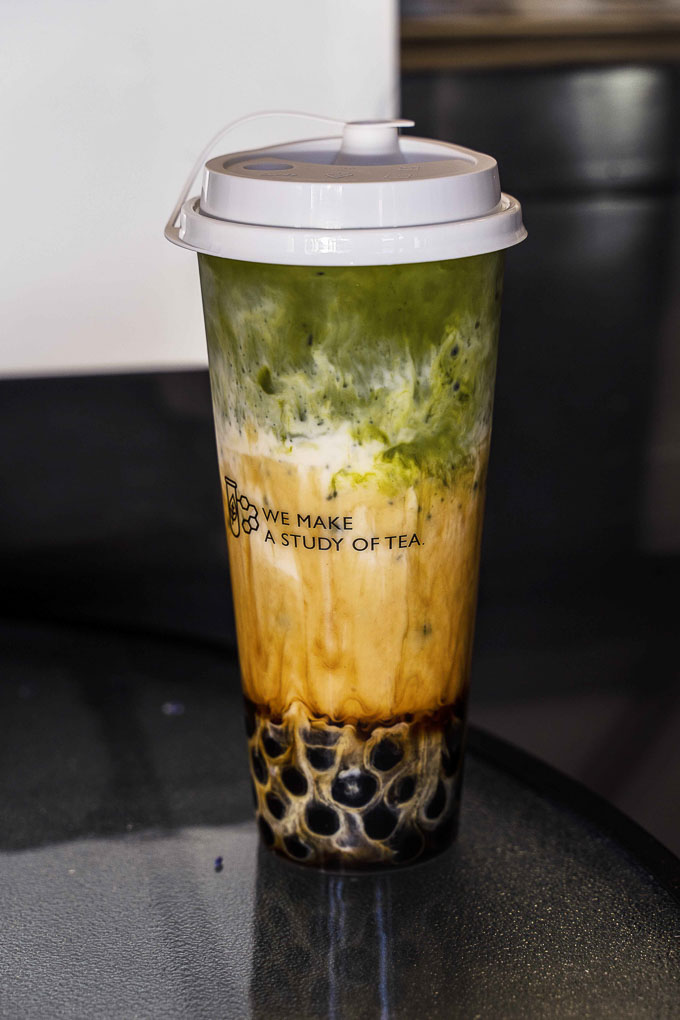 The Fruit Tea was very refreshing and helped to cool down from the hot weather.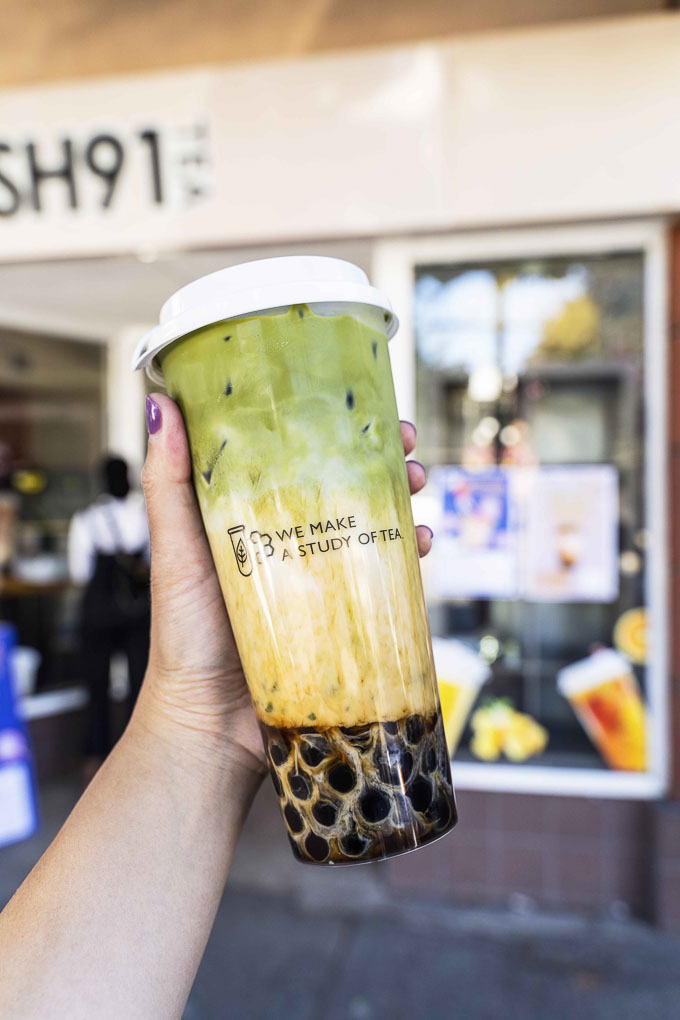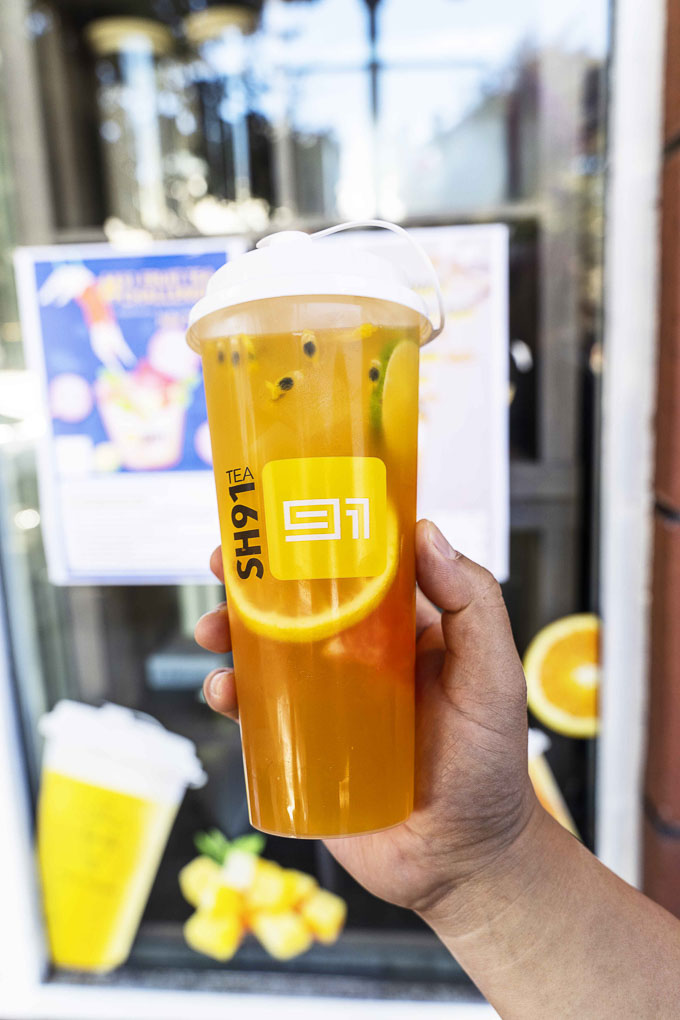 SH91 Fruit Tea Challenge
They were also running a challenge where the fastest person to finish a Fruit Tea drink would win a $100. How fast do you think you can do it?
Happy Hour at SH91
Every Wednesday 2 pm – 5 pm, all Brown Sugar Drinks are BOGO.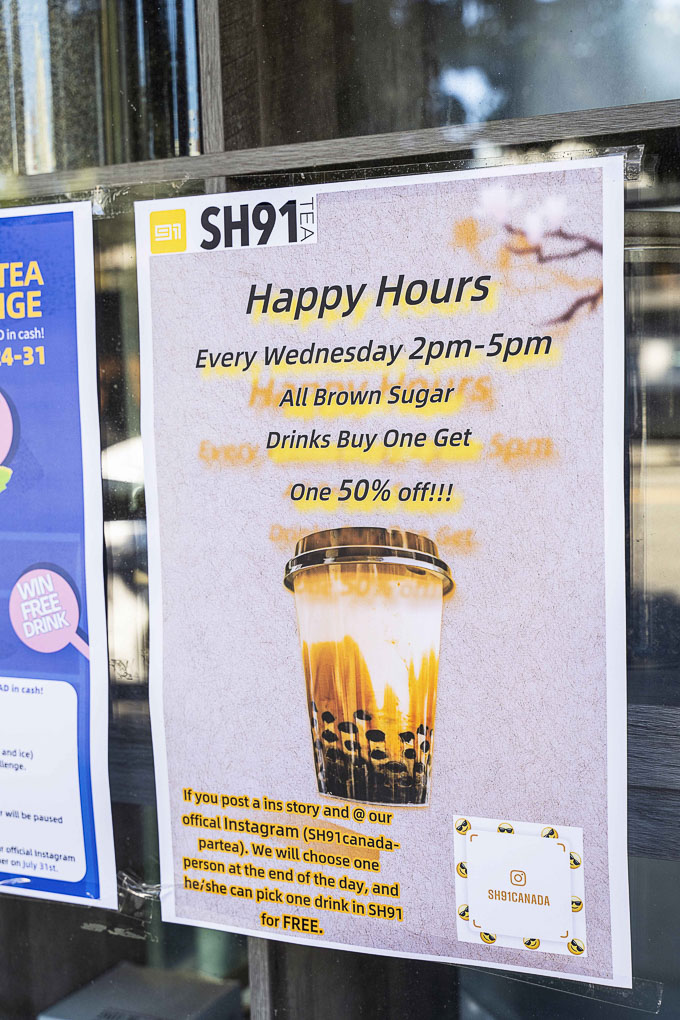 SH91 is available on food delivery apps in Victoria like Fantuan. Hope to stop by SH91 again on my next trip to Victoria.
SH91
1026 Blanshard St, Victoria, BC
www.instagram.com/sh91canada
Traveling to Victoria? Find out the Top 20 Things to Do in Victoria in 2020.