Newly open at UBC is Sesame Foods, a casual eatery serving Asian-inspired fare at affordable prices. You'll find Chinese, Thai and Vietnamese flavours on their menu.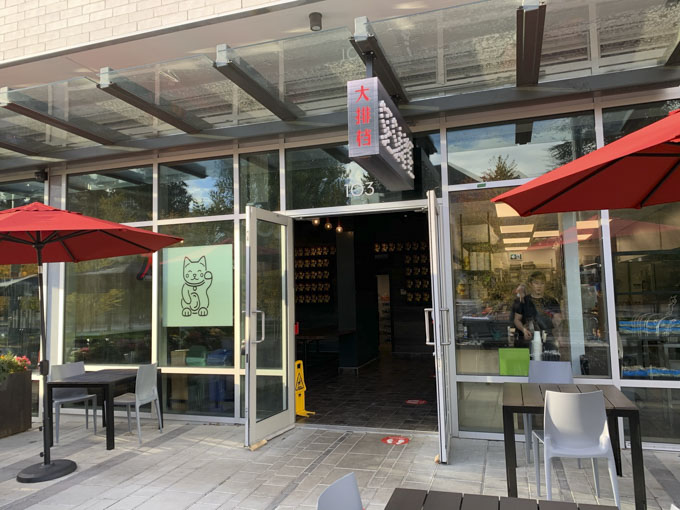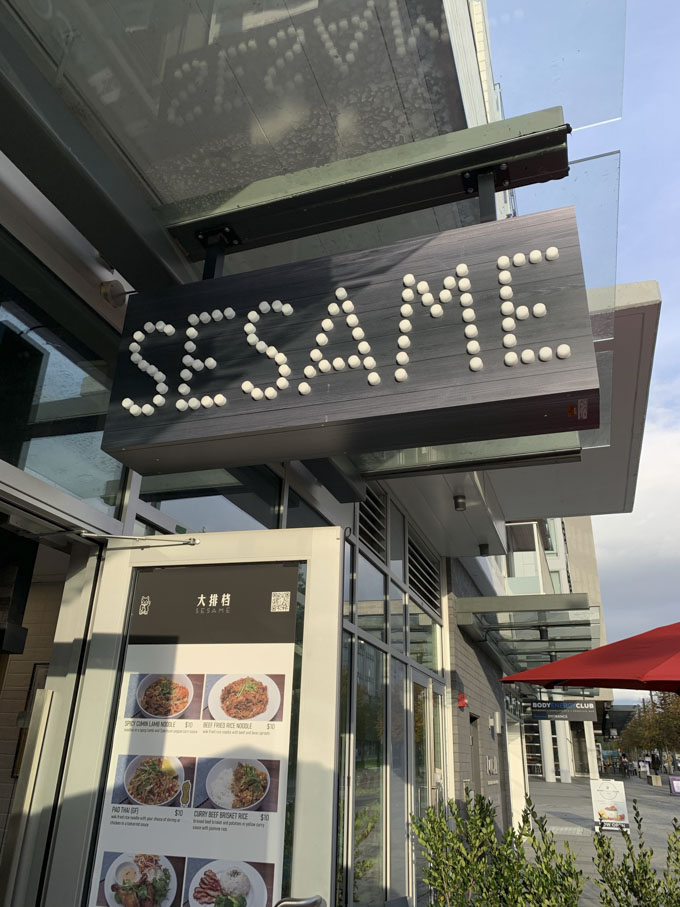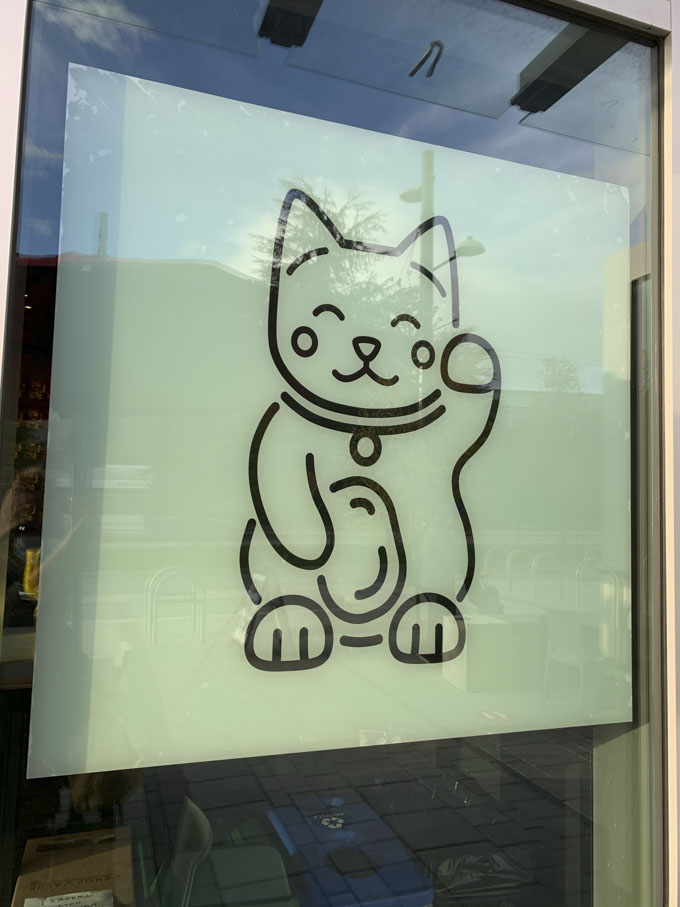 Some of their signature offerings include Spicy Cumin Lamb Noodle; Beef Fried Rice Noodle; Pad Thai; Curry Beef Brisket Rice; Lemongrass Chicken Rice and more.
'Tis the weather for a comforting bowl of noodle sup and Sesame Foods has some classic Wonton Noodle Soup; Beef Brisket Noodle Soup and BBQ Pork Noodle Soup.
You can complement your meal with sides like Chicken Wings; BBQ Pork; Spicy Tofu and so forth.
Wash it down with their popular Roasted Barley Milk Tea which tends to sell out early.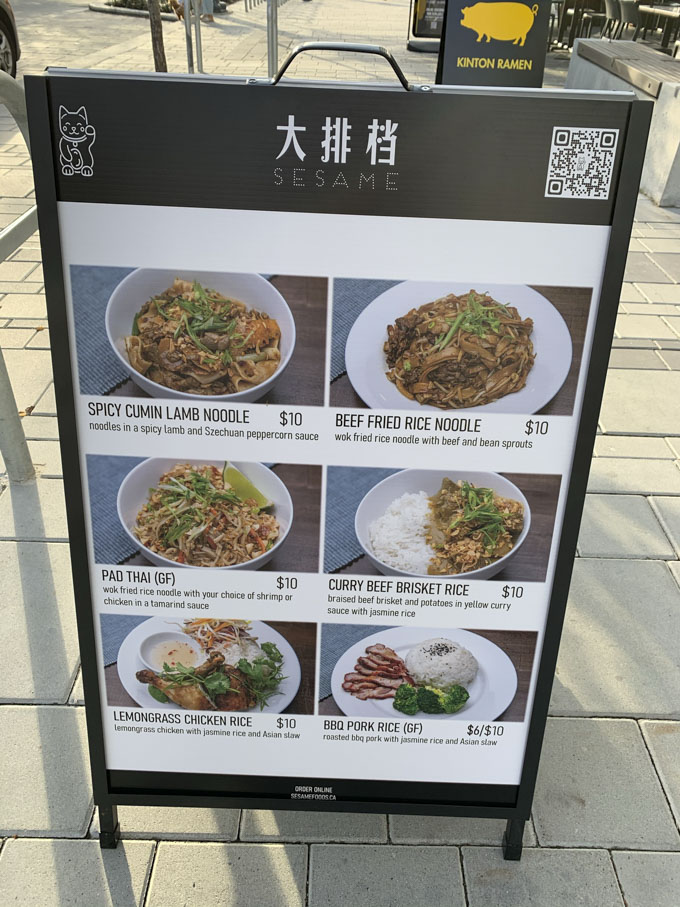 You'll find Maneki-neko cats adorned throughout the eatery as the lucky cats are part of Sesame Foods' brand.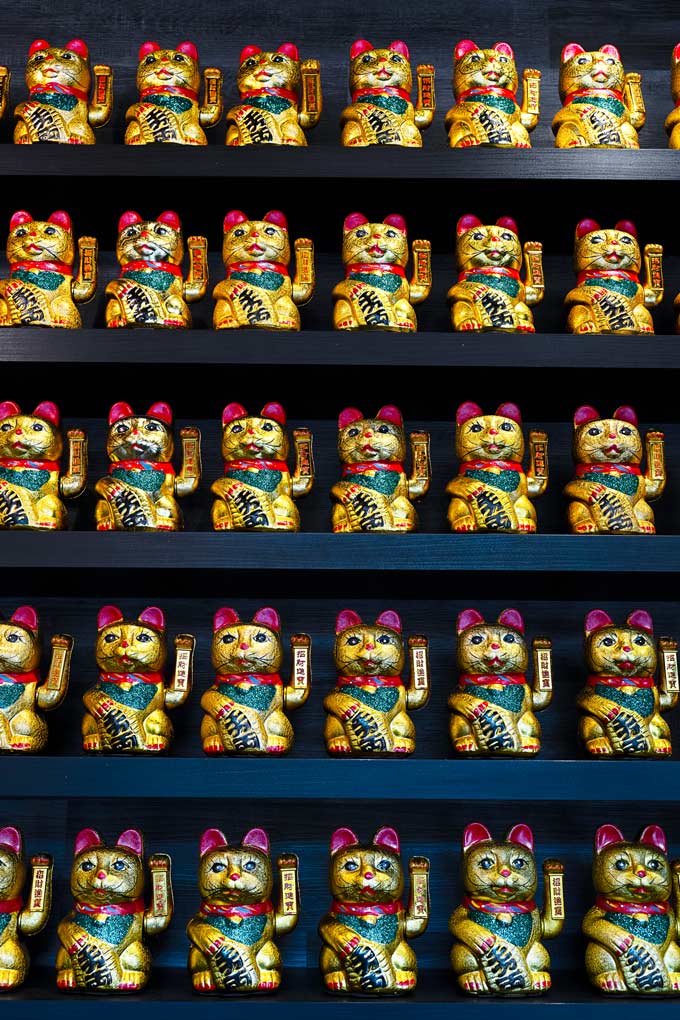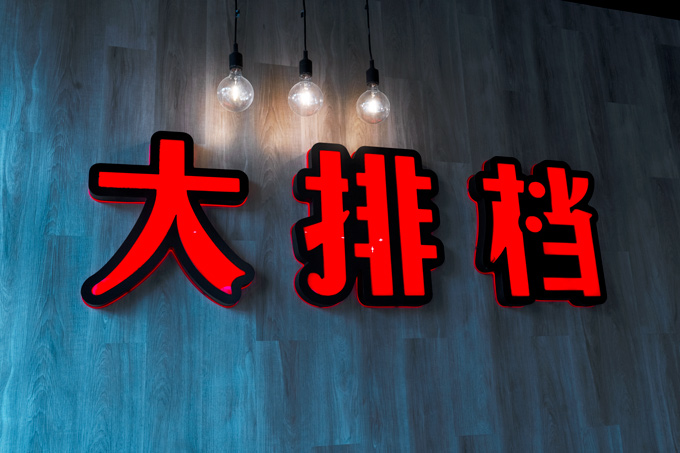 You can order in person or online ahead of time. I was able to order through their website easily and the order was prepared and packaged at the time I chose.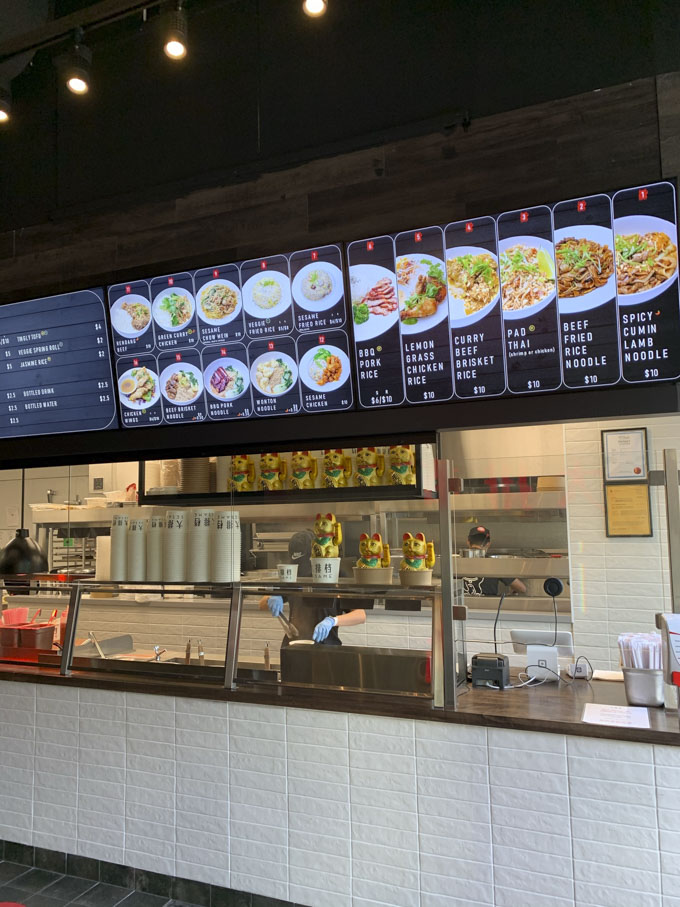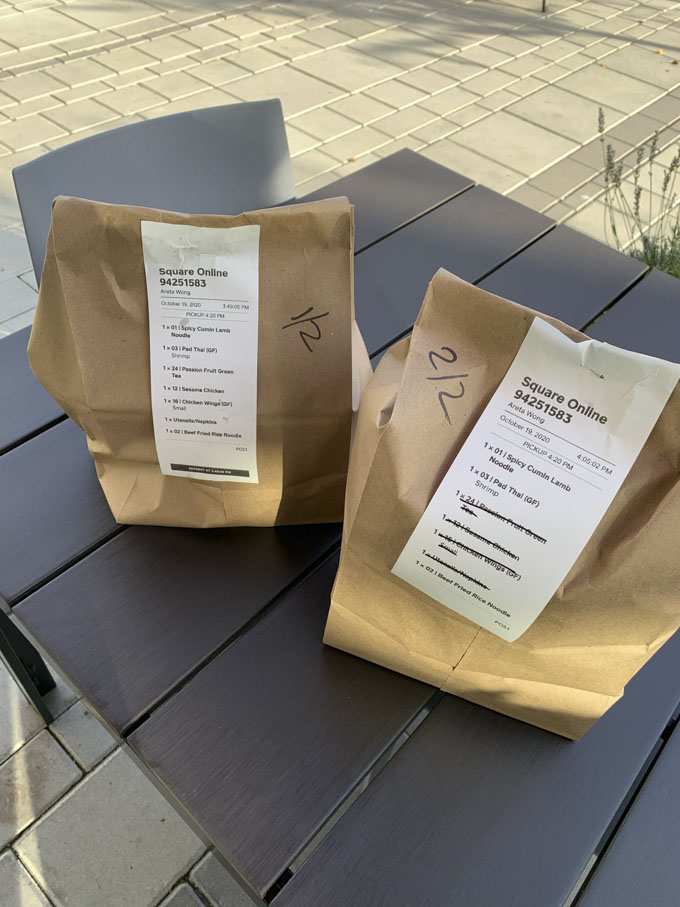 I recently had a media tasting of some of the most popular items including Spicy Cumin Lamb Noodle; Pad Thai; Sesame Chicken; Chicken Wings and Passion Fruit Green Tea. Flavours were good and well-portioned at affordable prices (~$10).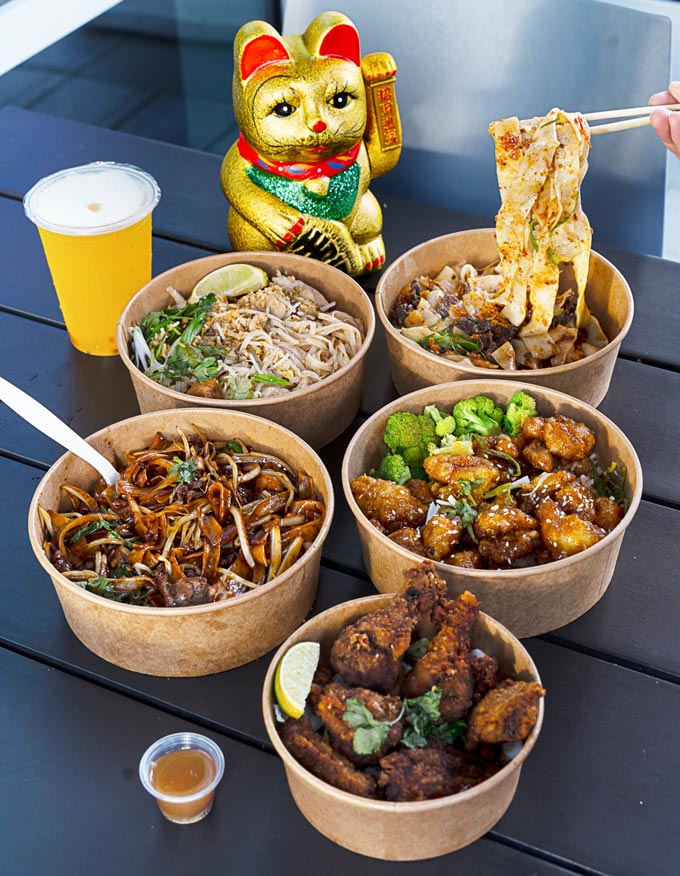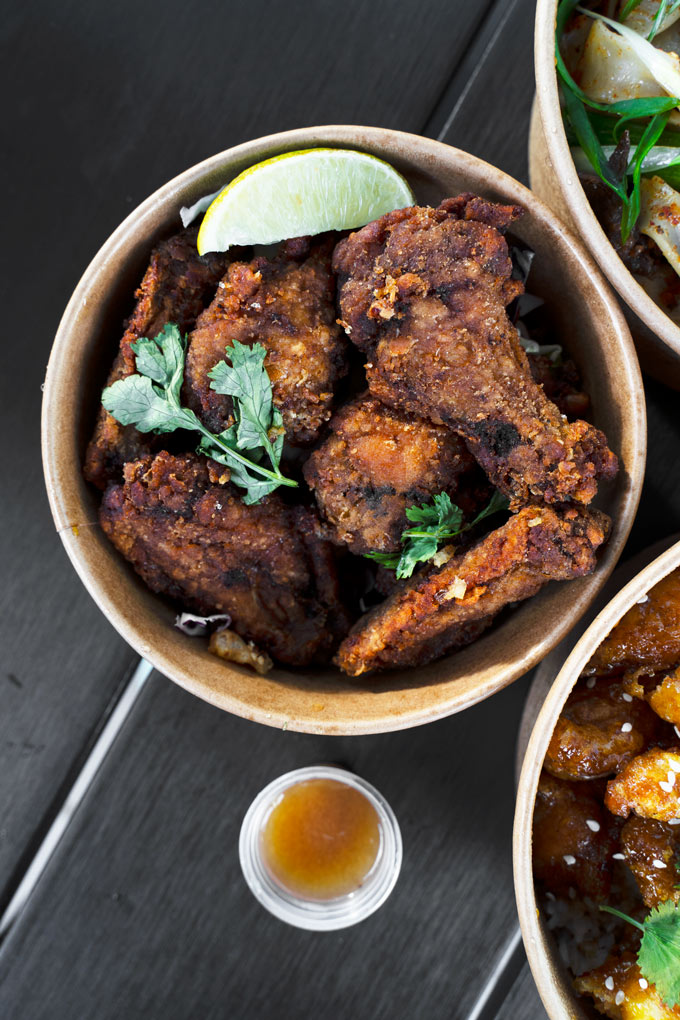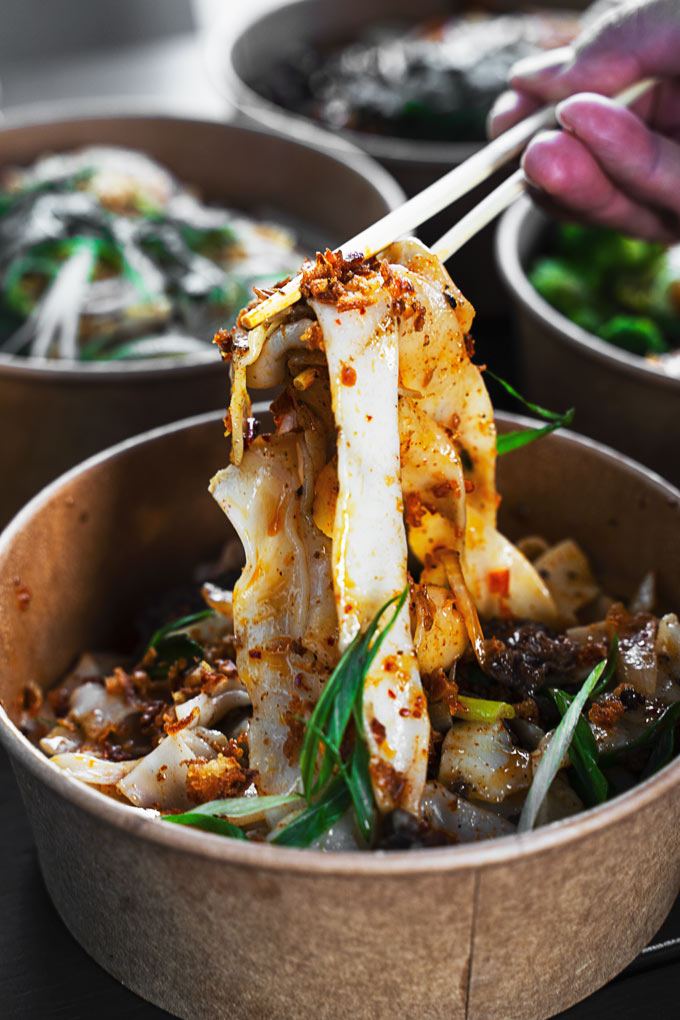 Sesame Foods UBC
6111 University Blvd #103, Vancouver, BC
www.1menu.ca/sesameubc