When it comes to Scottsdale, travel plans easily "fall" into place. As temperatures drop this season, resorts and restaurants fire up new offerings, art comes to the forefront, and traditions are celebrated. Here's a look at Scottsdale Arizona Fall 2022 Events, Festivals.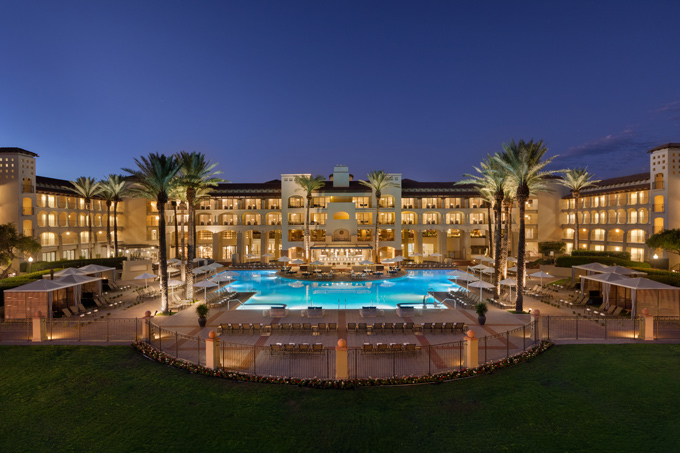 Food & Drink
T. Cook's
This fall, the highly esteemed T. Cook's will be hosting a special dinner in honor of its 25th year of business at the Royal Palms Resort & Spa, built on a 1920s estate and opened in 1948.
Executive Chef Lee Hillson and the culinary team will prepare a specialty menu celebrating the restaurant's ethos and longstanding place in the Valley's dining scene.
The Canal Club's
The Canal Club's new ongoing Bar Cart series features custom-designed, four-course prix fixe menus, precisely paired with specialty cocktails highlighting a specific spirit.
The limited seating events include off-the-menu exclusive bites and takes guests on a journey through the beginnings and creations of the specialty liquor or alcohol selected for the night.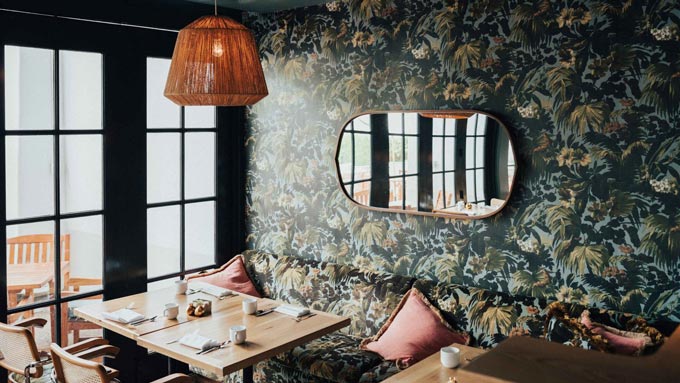 The Wine Collective of Scottsdale
The Wine Collective of Scottsdale is now open as a one-stop shop for sampling Arizona wines. Discover new varietals, winemakers and wine regions with over 30 Arizona wines available in this Napa-style tasting room.
B&B Cocktail Lounge
From the creators of the lively, upscale steakhouse Bourbon & Bones Chophouse and Bar, comes a new standalone concept, B&B Cocktail Lounge. The lounge features gourmet shared plates, wines, spirits, and handcrafted cocktails.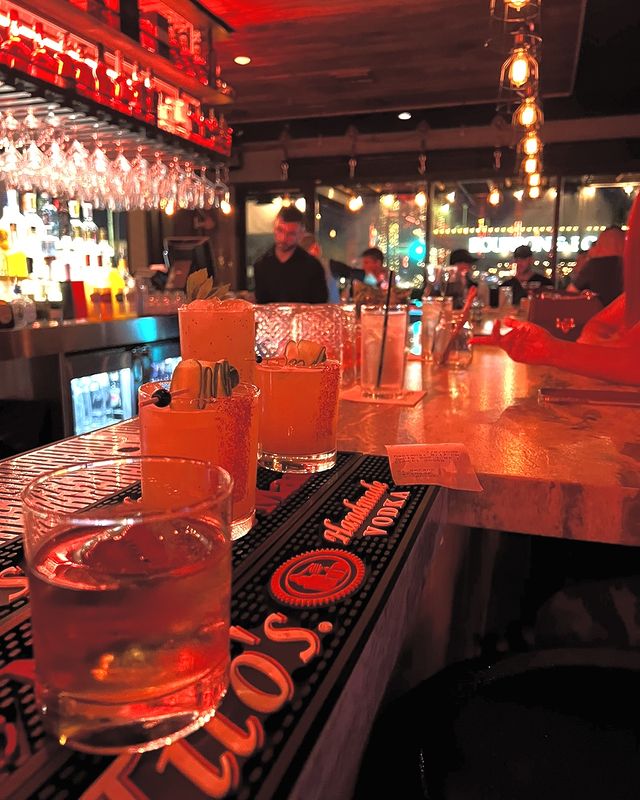 Arts Events
Canal Convergence
Nov. 4-13: Canal Convergence, Scottsdale's free, large-scale public art festival returns to the Scottsdale Waterfront for the 10th year, Nov. 4-13.
To commemorate the momentous occasion, this year's theme is, "Celebrating 10 Years of Water + Art + Light" and will present light-based public art and programming that embodies themes from the past and present.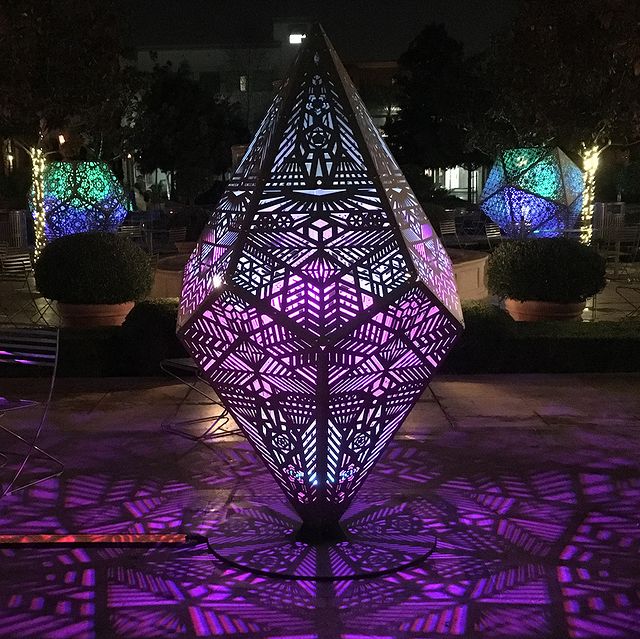 During the 10-day event, visitors can immerse themselves in interactive art, augmented reality, music, dance, and the return of fire shows on the historic Arizona Canal.
Wilde Meyeer Gallery
Sept. 1-30: Wilde Meyer Gallery presents a group show of gallery artists including landscape painter Albert Scharf, who is inspired by his years spent in the Southwest, and sculpture artist Wayne Salge, who creates cast bronze animal and human figures. Wilde Meyer is one of more than 30 art galleries in Old Town Scottsdale participating in weekly ArtWalks open to the public.
The Hermosa Inn
Oct. 8-May 13: The lushly landscaped patio of The Hermosa Inn – a boutique hideaway with Camelback Mountain in the distance – creates the ideal setting every Saturday morning for the popular Mimosa & Monet Art Class Series. Artist-in-residence, Carrie Curran, leads guests in a memorable morning of painting and mimosas.
Scottsdale Museum of Contemporary Art
Scottsdale Museum of Contemporary Art (SMoCA) will exhibit a new, immersive, light-based installation by artist Phillip K. Smith III Oct. 29-Aug. 6, 2023. In SMoCA's seventh Architecture + Art series, "Phillip K. Smith III: Three Parallels" comprises three monolithic, mirrored volumes that merge light and reflection to create an infinite space for color.
"Pinball Wizard"
Annette Coleman's "Pinball Wizard" has recently joined the Scottsdale Public Art Permanent Collection. The design includes 30 mosaic spheres and domes of various sizes, along with waves of vertical glass mosaic pieces, that harken back to simpler times of childhood games. The city also has four new temporary artworks from emerging artists as part of IN FLUX's 10th cycle. IN FLUX provides selected artists a crucial platform to garner exposure that can lead to future commission work, challenge their creativity, and inspire the community by enhancing the presence of place.
Wonderspaces Arizona
Two new pieces have been added to Wonderspaces Arizona's rotating collection of art exhibits. Walk between worlds with "The Border" by Carolin Wanitzek. The whimsical and graphical forest visualizes the edge between dreams and reality. Become mesmerized with approximately 14,000 LEDs in 48 spokes suspended from above with "Parastella" by Christopher Schardt. Patterns are generated from Hubble photographs, videos and computer algorithms and are synced to electronic music.
Arizona Boardwalk
A mind-bending experience is coming to Arizona Boardwalk this season. The Museum of Illusions will have over 60 exhibits of optical illusions, holograms and interactive rooms teaching visitors about vision, perception and the brain.
Sports
The Bentley Scottsdale Polo Championships
Nov. 5: The Bentley Scottsdale Polo Championships returns for its 11th year at WestWorld of Scottsdale. Fans can expect four polo matches, the Canine Couture Dog Fashion Show and the World's Longest Catwalk Fashion Show.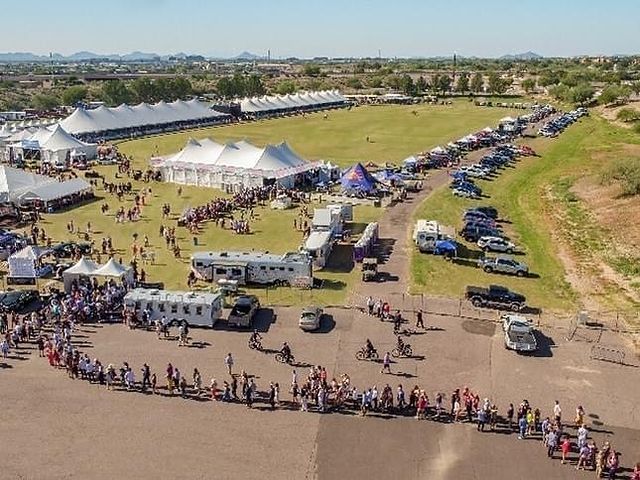 Desert Dog Offroad Adventures'
With the recent rise of popularity of the Ford Bronco, Desert Dog Offroad Adventures' Sonoran Desert tours come at the perfect time using a fleet of 2021 Ford Broncos and 2022 800cc Sand Buggies. Travelers can bask in the sunshine during the day or catch a breathtaking view during a sunset drive in a Bronco or Sand Buggie.
Hotel & Resort News
Privado Villas
The Fairmont Scottsdale Princess will open a new boutique hotel within a hotel this Fall, the Privado Villas.
The Villas are made up of 119 residential-style, luxe suites set apart from the 65-acre main property along with a private entrance and reception area.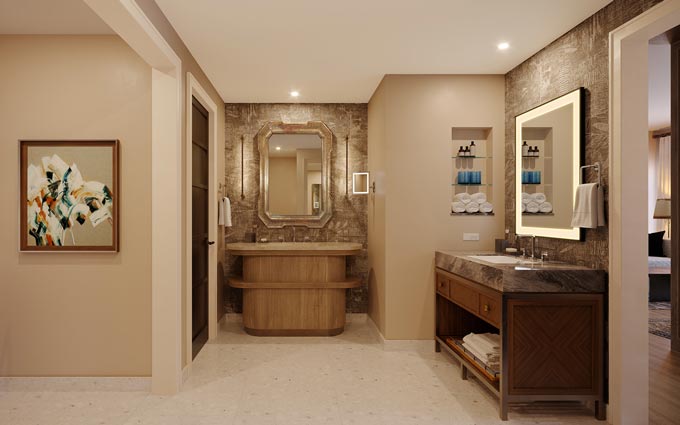 Additional amenities include a dedicated Privado concierge, morning delivery of fresh pressed seasonal juice and pastries, complimentary access to Well & Being Spa, and a chauffeur service, including transportation to and from Scottsdale Municipal Airport.
W Scottsdale
The "dog days of summer" may be coming to an end, but Scottsdale resorts continue rolling out the red carpet for four-legged guests. W Scottsdale has partnered with local brewery Four Peaks to create a new pet menu using spent grains from beer production.
Royal Palms Resort & Spa
Royal Palms Resort & Spa launched a Royal Paws program, featuring a dedicated pet menu with dishes like the "Chew-dité" and the "Rebarkable Burger," a plush bed, bowls and tennis balls.
Andaz Scottsdale Resort & Bungalows'
Scottsdale has quickly become one of the top destinations for bachelorette parties, and Andaz Scottsdale Resort & Bungalows' "Scottsdale Before the Veil" package is ideal for celebrating. With a minimum of two nights, the package includes everything the "I do crew" needs, with daily breakfast for four, a full-day cabana rental including an Aperol Spritz bar, a private fitness class and a resort credit.
Spa & Wellness
ADERO Scottsdale's
Wellness enthusiasts rejoice with ADERO Scottsdale's "Cleanse + Reset" package to relieve stress and connect the mind and body with the Sonoran Desert's spirituality. Guests are greeted with chilled sparkling cactus water and a meditation pocket guide that teaches best practices for desert bathing and earthing walk experiences. "Cleanse + Reset" also incorporates two spa treatments, featuring ingredients such as Amethyst-infused oil, blue corn and turquoise.
The Scott Resort & Spa
Scent is the strongest sense tied to memory and it's no wonder signature scents have not only grown in popularity for hotel brands around the world, but also become beloved by avid travelers. Visitors to Scottsdale can now bring a part of The Scott Resort & Spa home with its new signature scent luxury candle and room spray, with hints of fig leaves, violet, eucalyptus, papyrus wood, cedar, sandalwood and musk.
Frank Lloyd Wright's Taliesin West
Frank Lloyd Wright's Taliesin West begins its own wellness programs in September. The beautiful gardens and serene pathways of this UNESCO World Heritage Site provide the perfect backdrop for inspiring awe, relaxation and mindfulness for visitors through guided activities such as yoga, tai chi and meditation.