The George is the new signature restaurant at the Fairmont Olympic Seattle Hotel.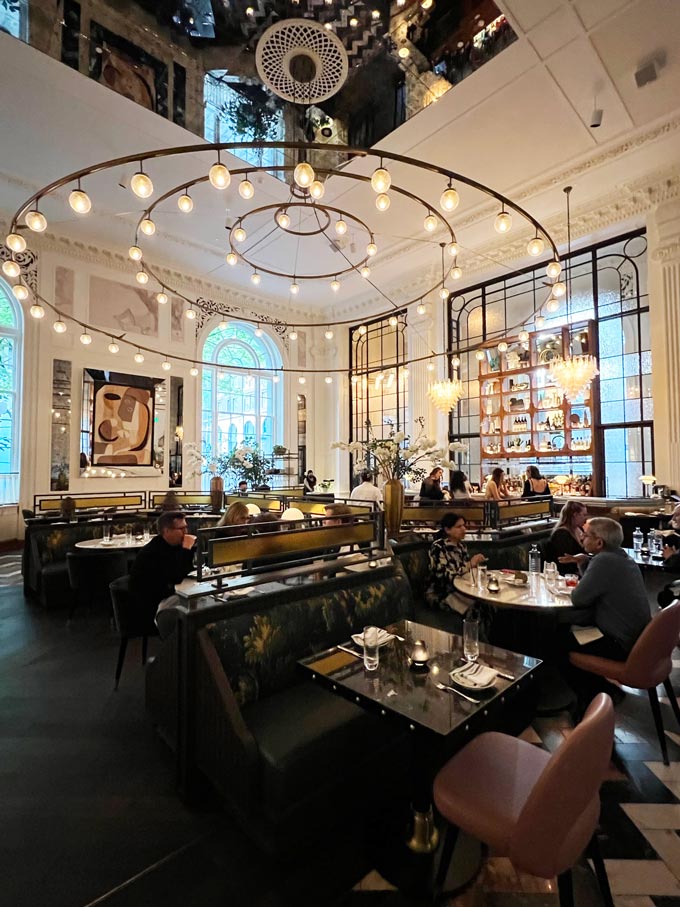 The restaurant was part of the $25 million restoration plan that the hotel underwent beginning January 2020 which included elevating the main lobby, a new signature restaurant, improved event spaces, a trendy main bar; a hidden bar-behind-a-bookcase and more.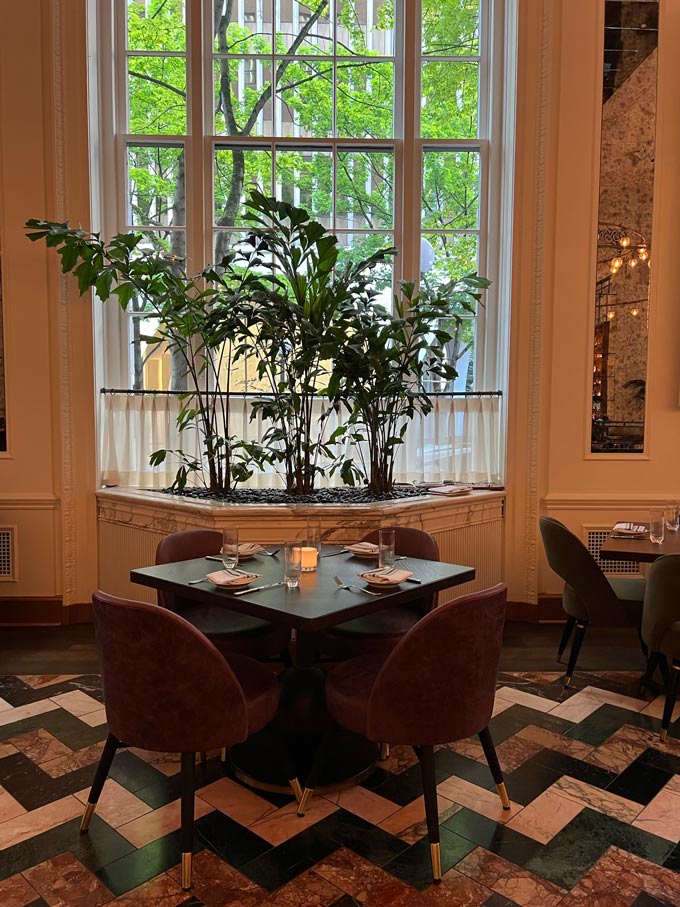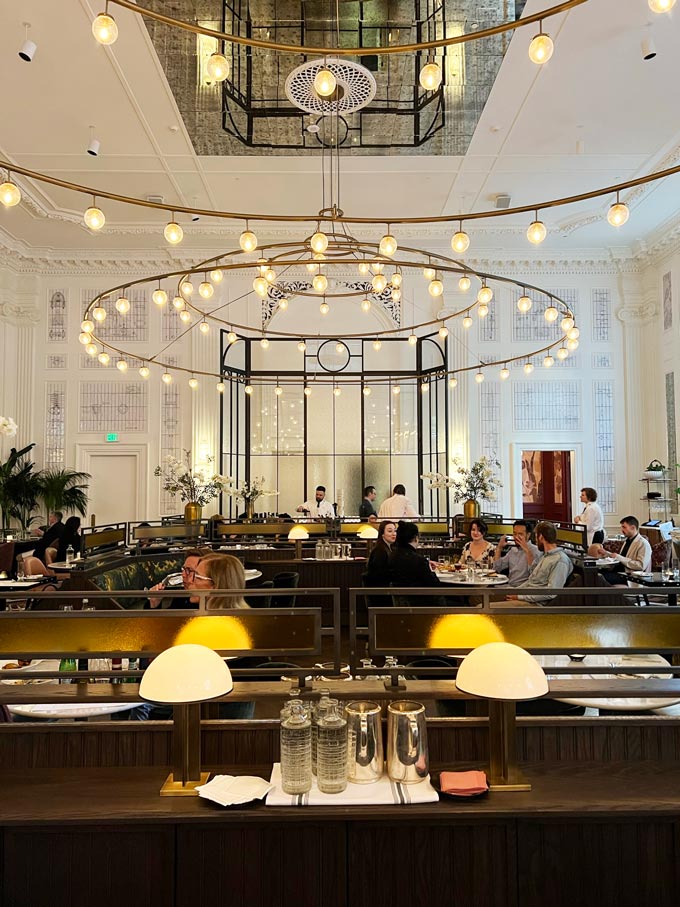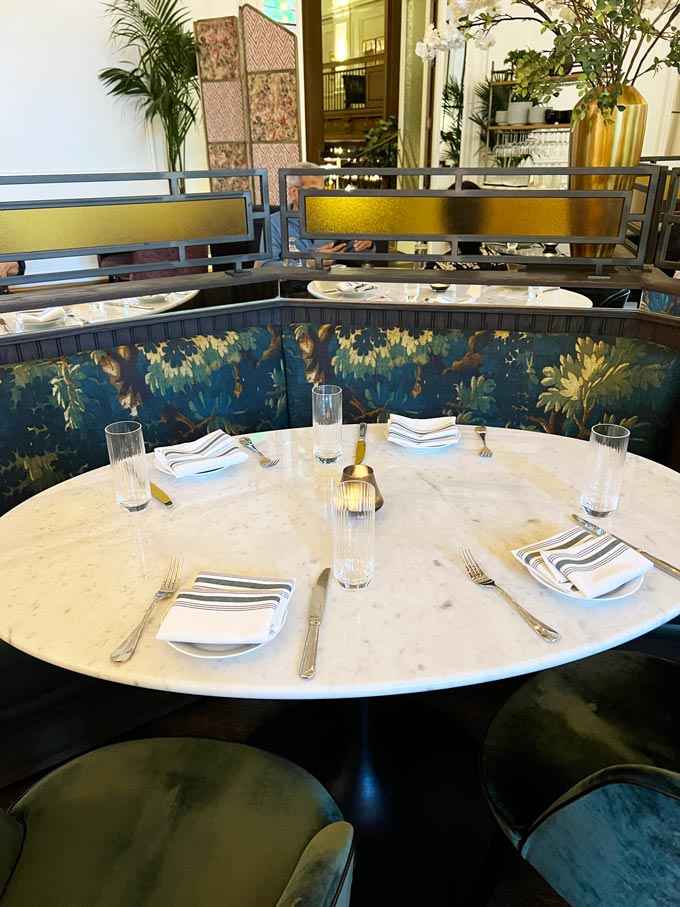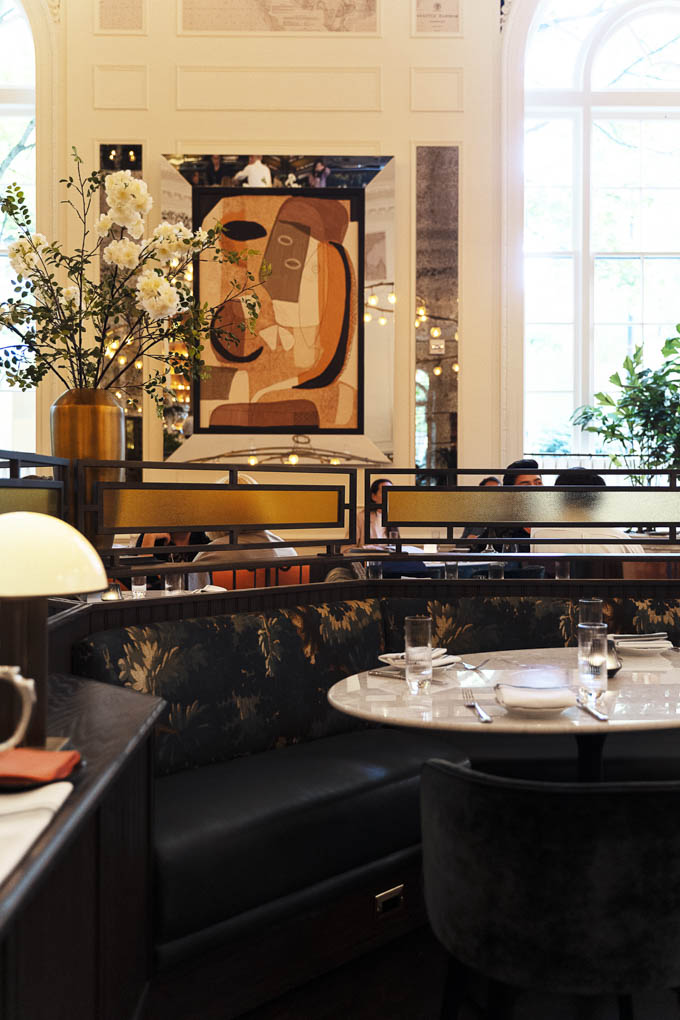 This modern, inspired American brasserie celebrates the bounty of the Pacific Northwest including fresh seafood from local waters, dry-aged meats, and more.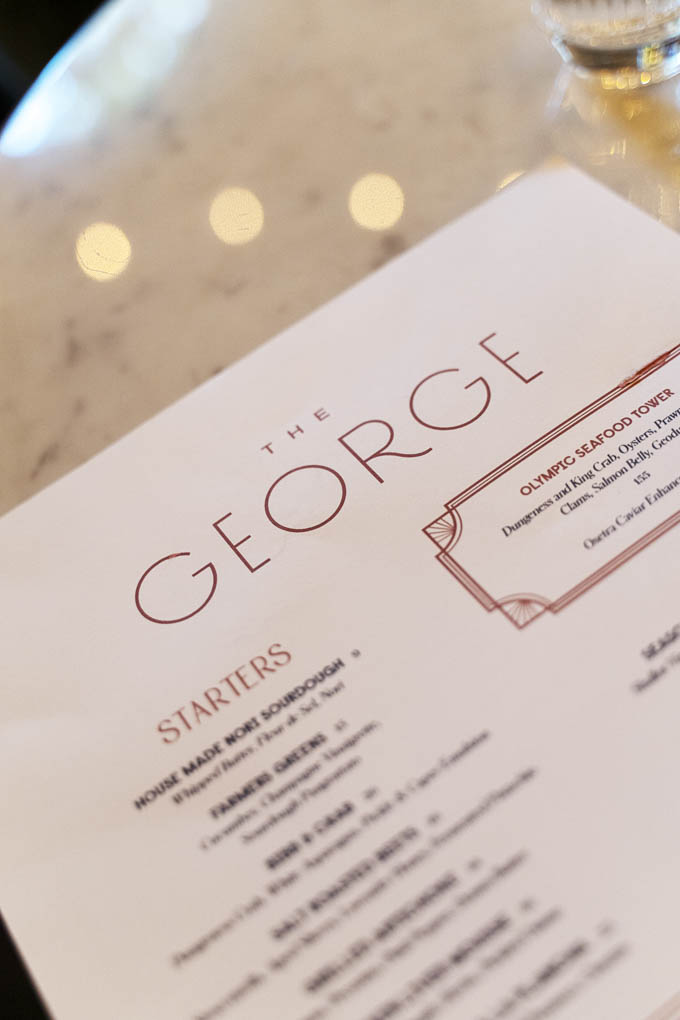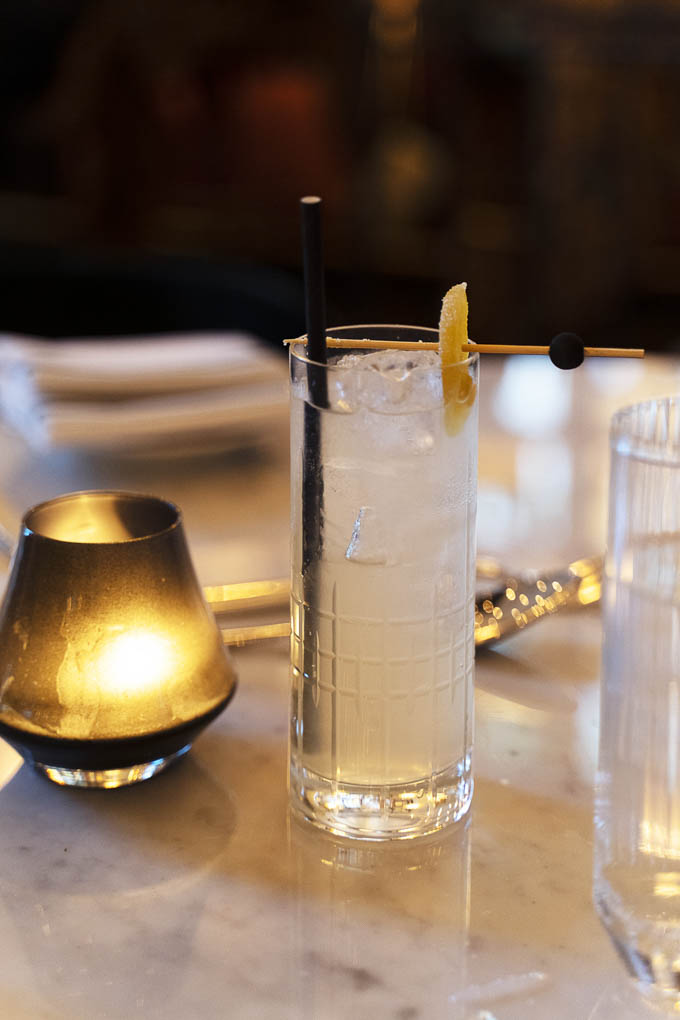 We visited them for dinner on our weekend getaway at the Fairmont Olympic Hotel (see post here) and enjoyed the Carman Ranch Bone In Striploin; Bouillabaisse (mussels, clams, scallops, prawn, fresh catch, rouille); Pacific Octopus a la Plancha (Sea Beans, Jalapeño, Butterball Potatoes, Chorizo); a side of Pommes Aligot (cheesy mashed potatoes) and kid's cheeseburgers.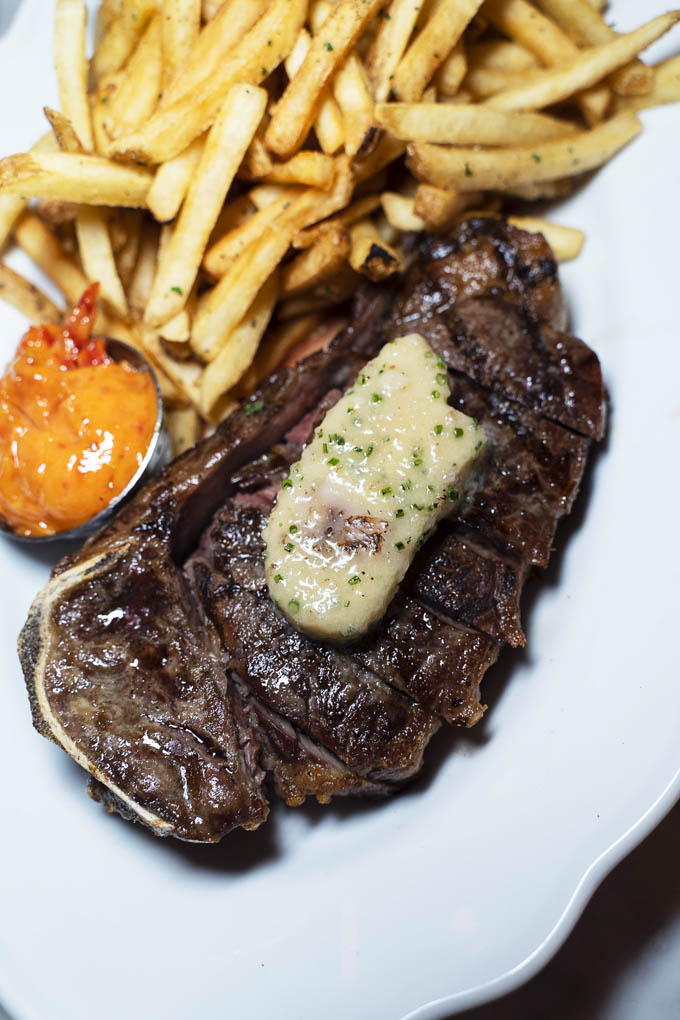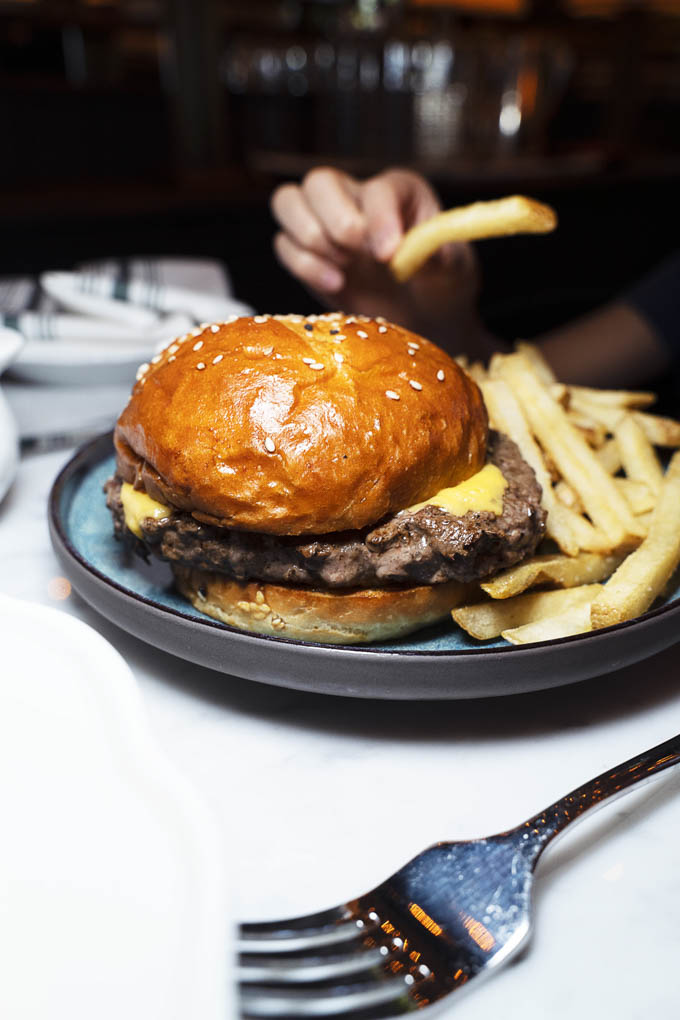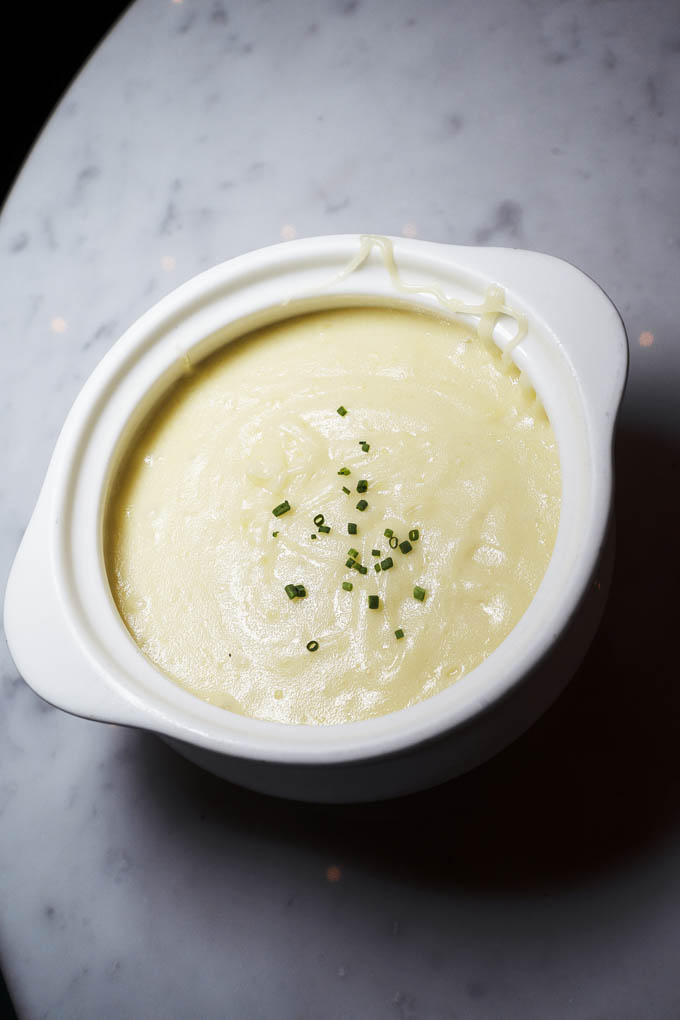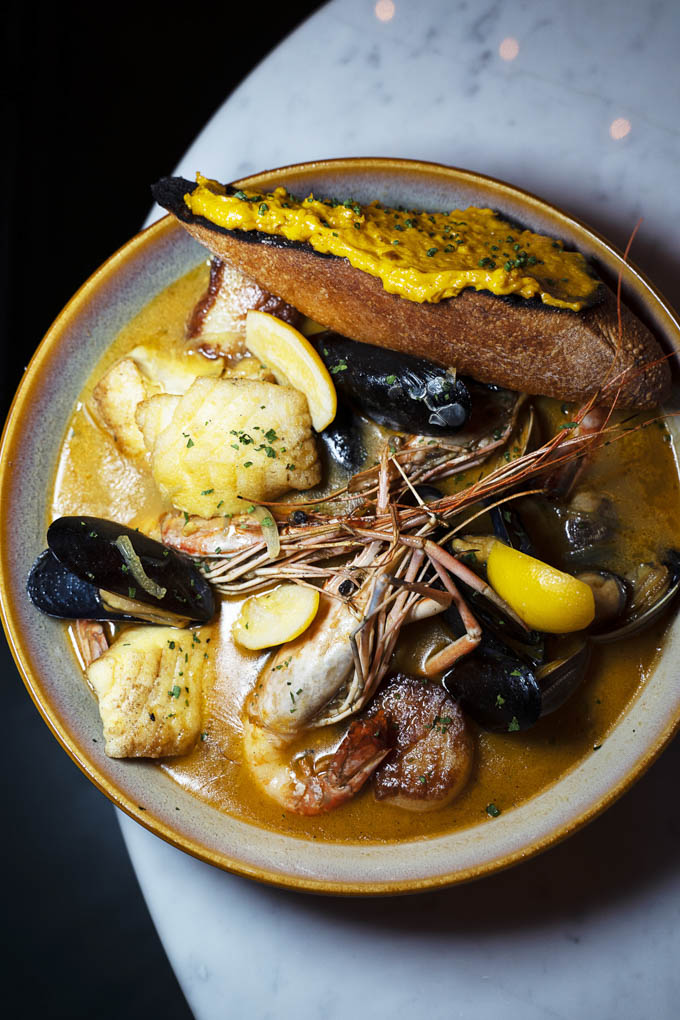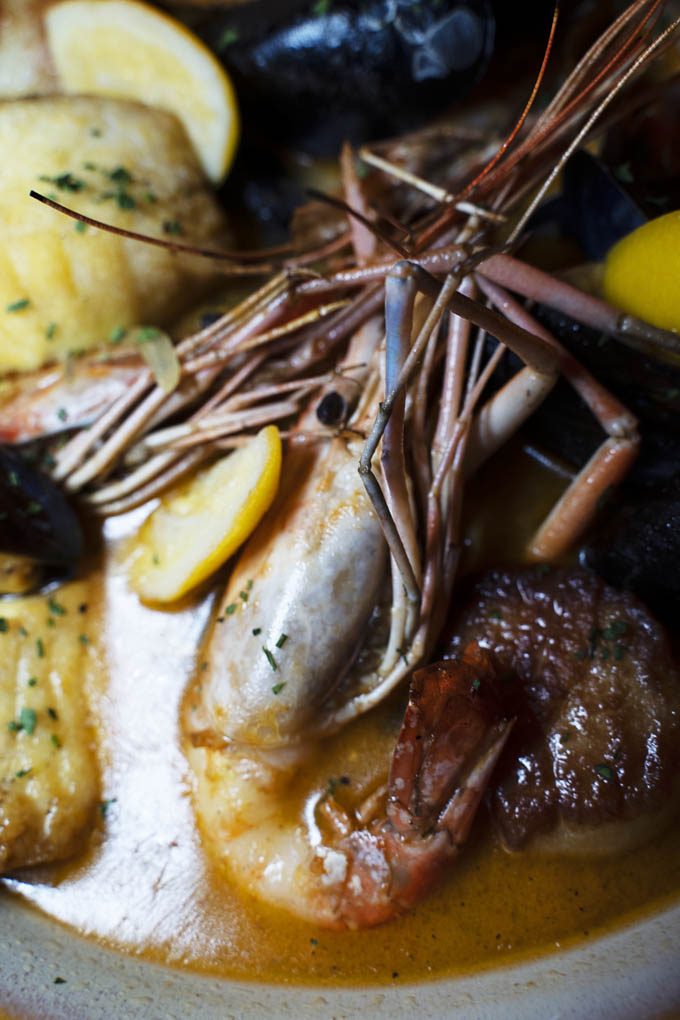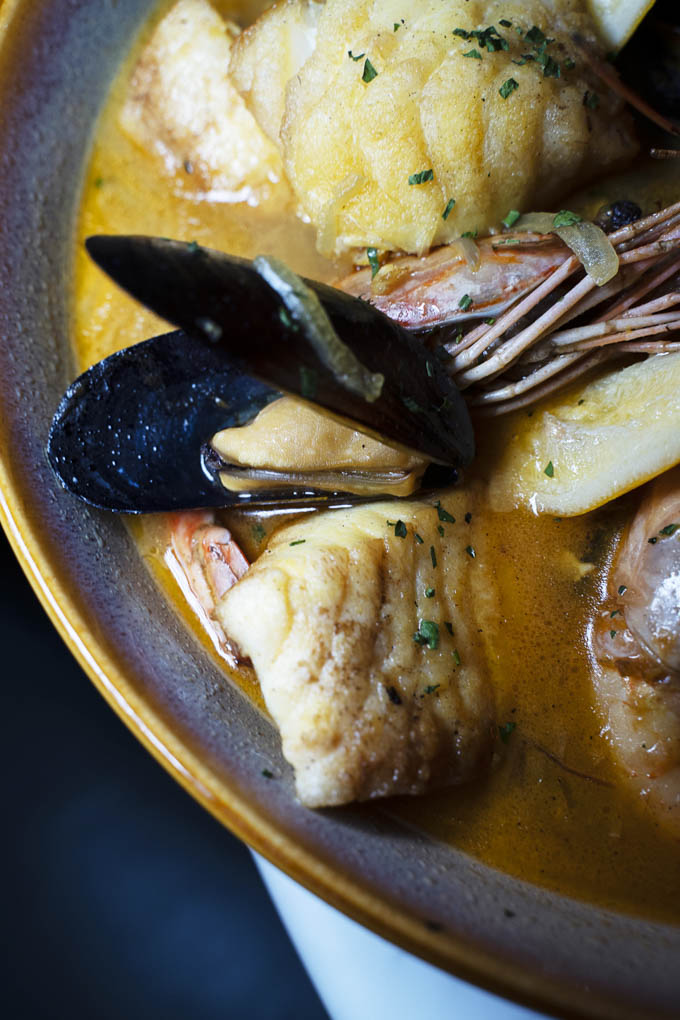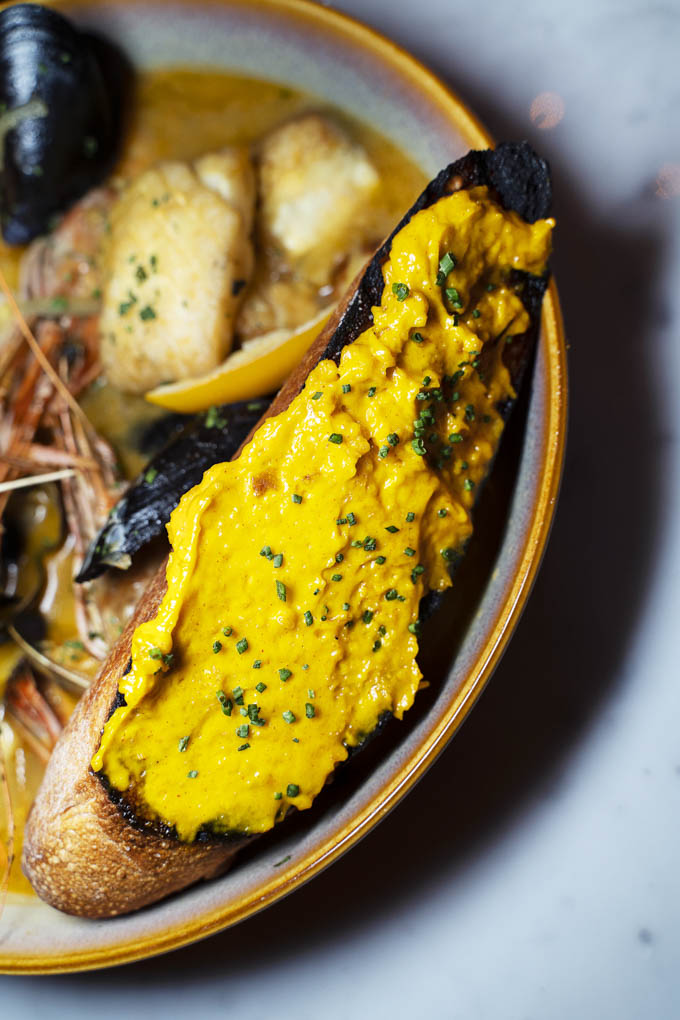 The Pacific Octopus was my favourite (perfectly tender and the sauce was delicious) and of the mains, the Carman Ranch Bone In Striploin was very good.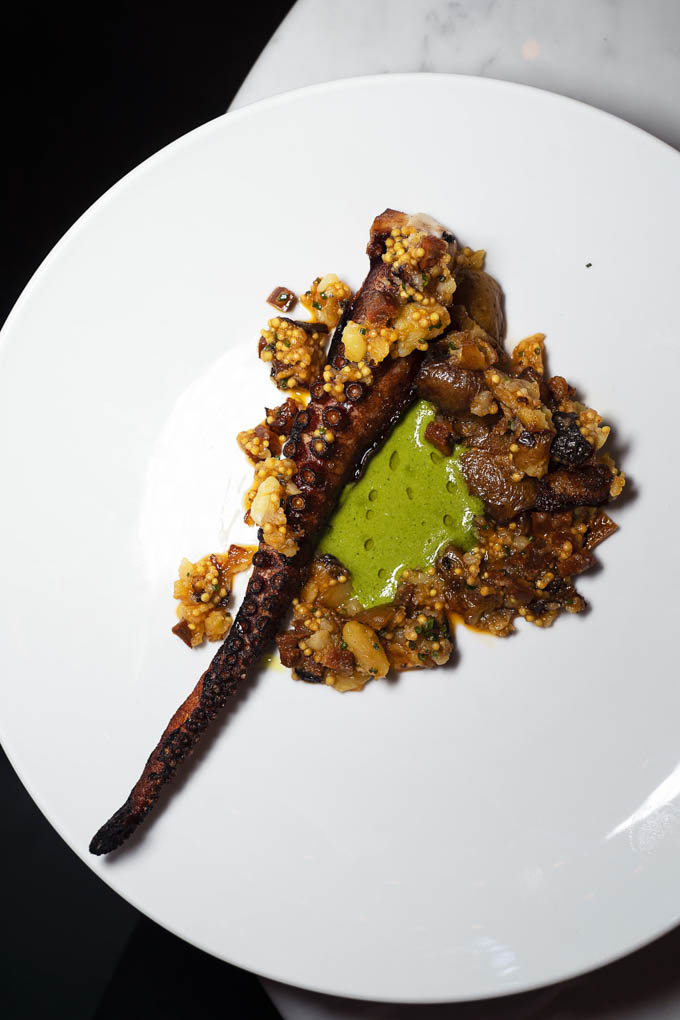 The Baked Alaska dessert (coconut ice cream and meringue) had the meringue exterior doused with cognac and then torched at tableside to finish off.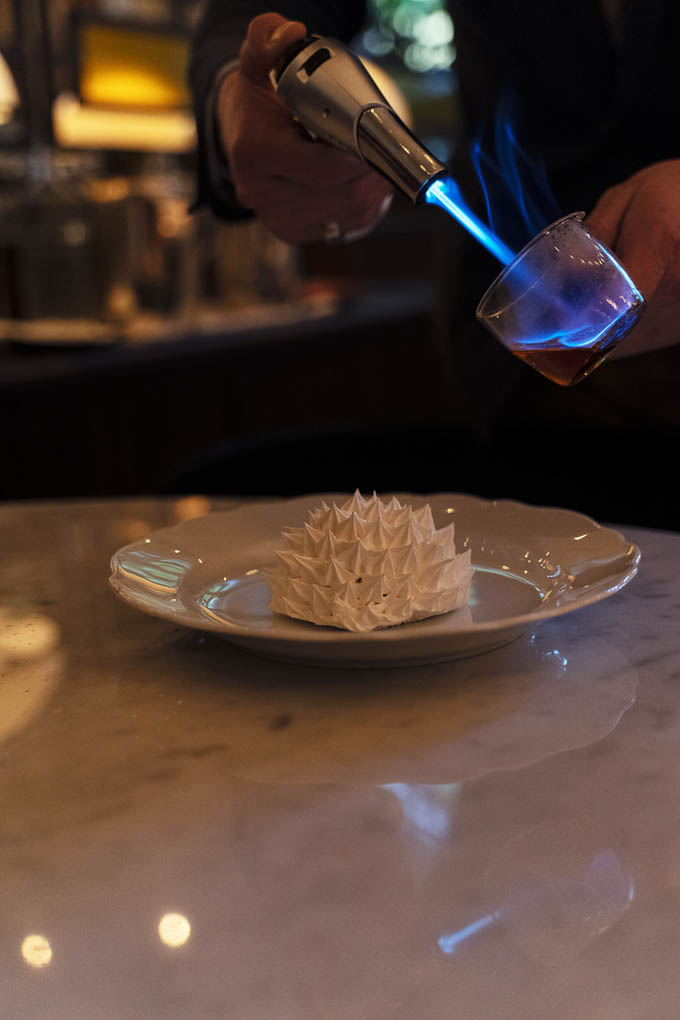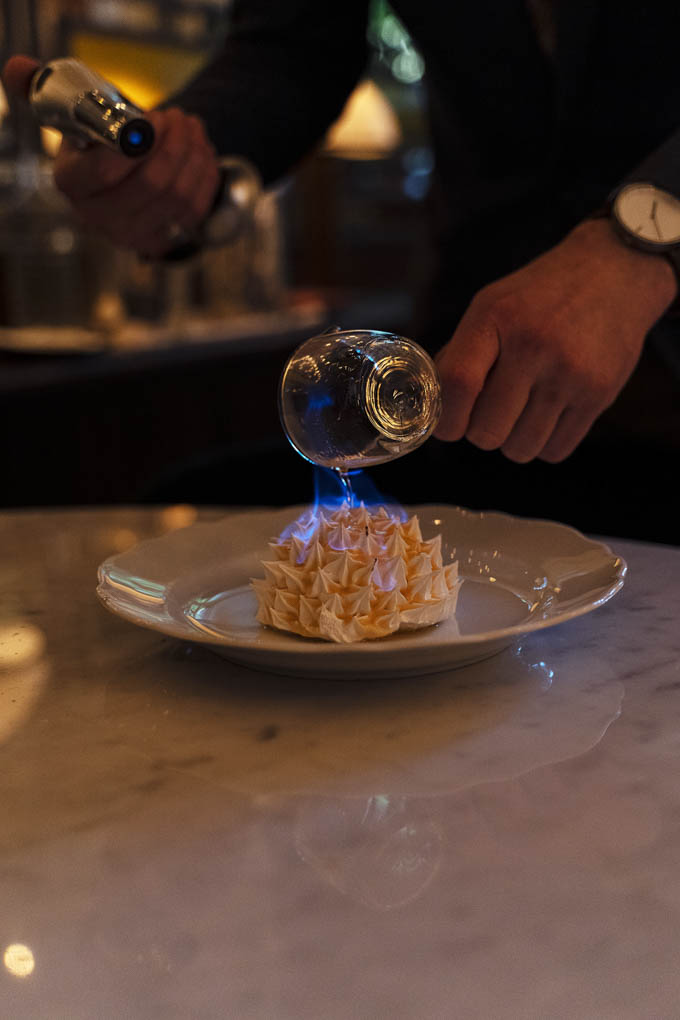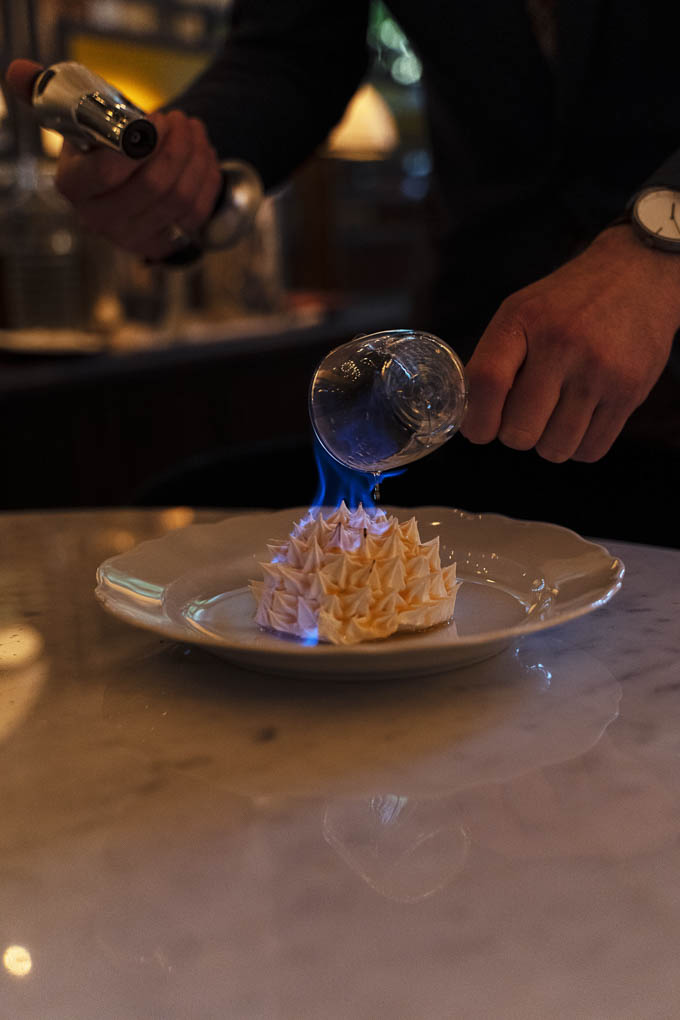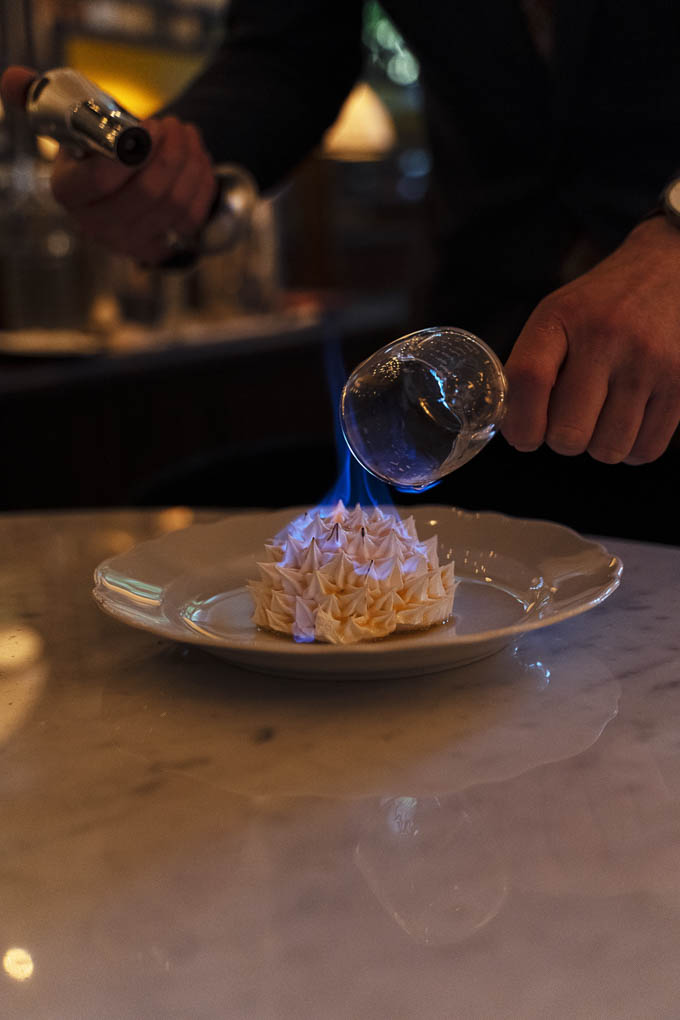 All the dishes were fresh, delicious and beautifully executed while service was friendly and top-notch.
The restaurant is very busy so be sure to make a reservation whether you are staying at the hotel or not.
The interior is elegant and beautiful with high-ceilings and a vintage, classic Hollywood kind-of-feel. There is a mix of dining tables and booth seating.
In the daytime, the restaurant is brightly lit and then it transitions into dim, romantic lighting with an intimate kind of feel.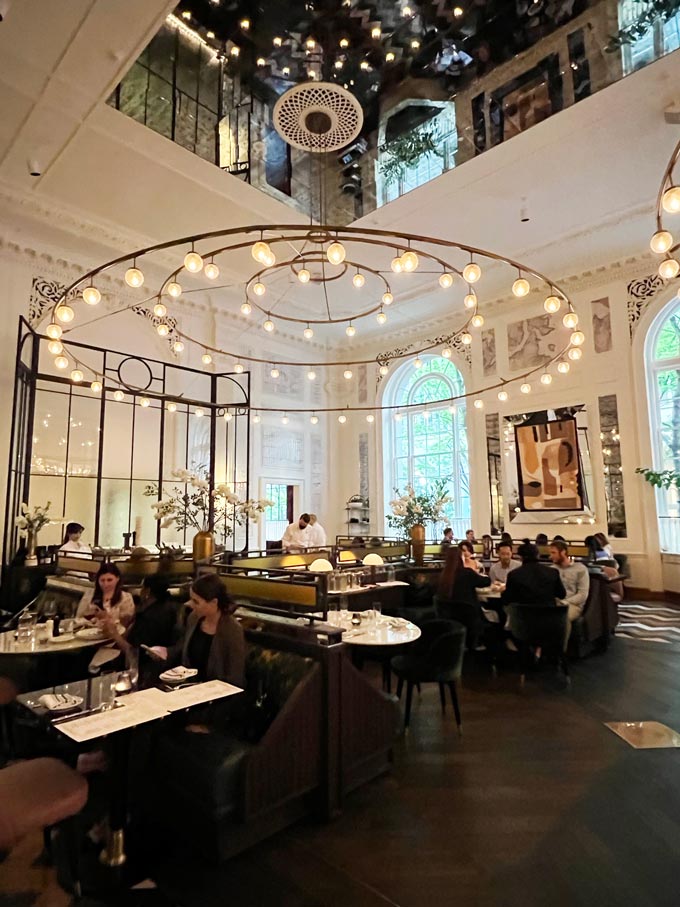 The bar also seemed like a beautiful place to sit and stay awhile at the restaurant.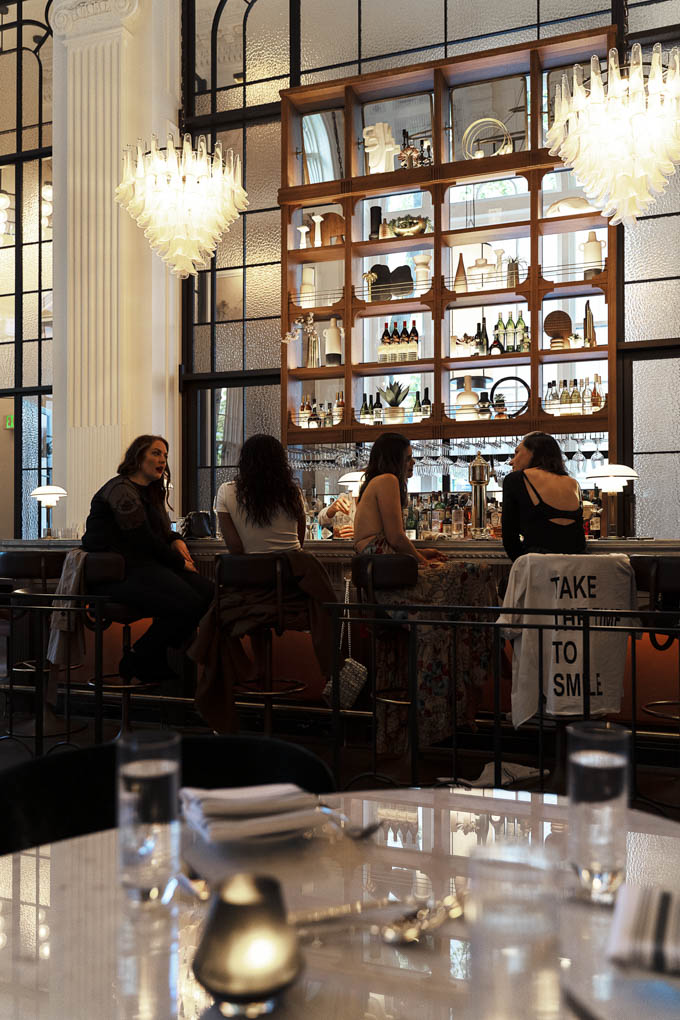 At the time of my visit, guests who were staying at the hotel did not have priority which ruffled a few feathers as some guests were turned away from breakfast and brunch service at The George.