No visit to San Francisco would be complete with indulging in some delicious, local seafood and Pier Market Seafood Restaurant is just the place for that. Located on PIER 39, Pier Market Seafood is family-owned and operated by the Simmons Family who also founded the pier. It's known as one of san francisco restaurants with a view. The restaurant has been around since 1983 and is known for their stunning waterfront views, mesquite grilled seafood and award-winning clam chowder. During my visit to San Francisco, I had the opportunity to dine at Pier Market. Here's a look at my experience there.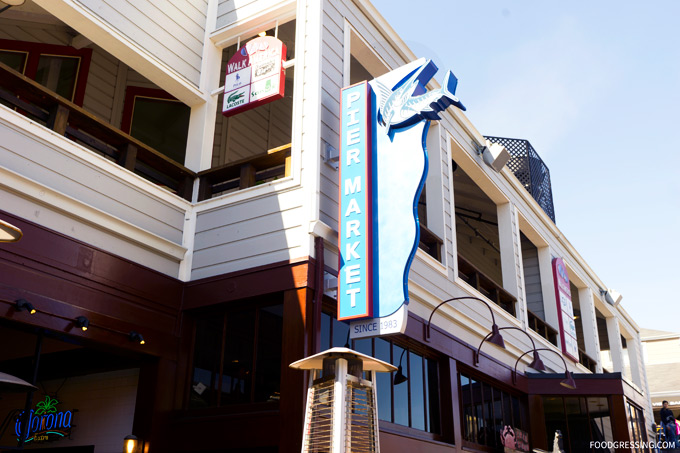 Disclosure: I visited the restaurant as media where my meal was complimentary. Opinions are my own.
Award Winning Views
Pier Market with its beautiful bay views is certainly one of the most popular dining destinations on Fisherman's Wharf.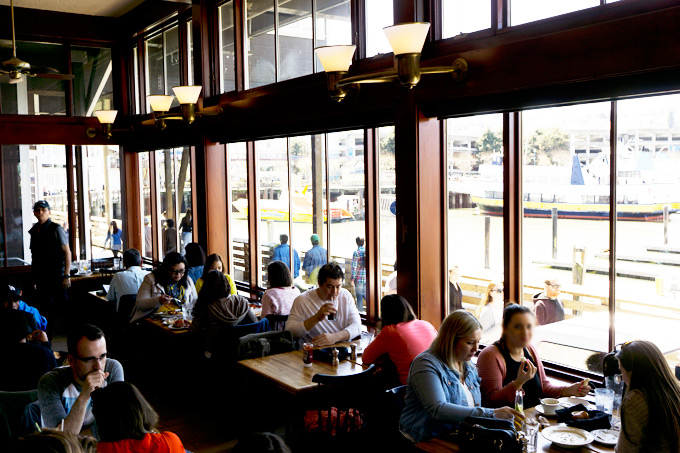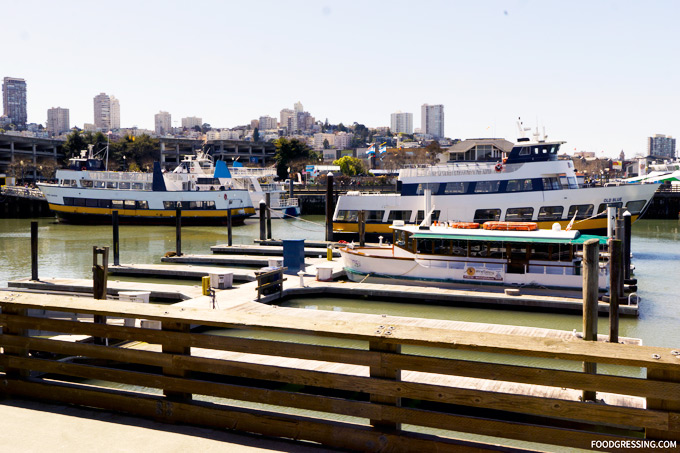 You can also dine al fresco at Pier Market's spacious outdoor patio which might appeal to those who enjoy people watching.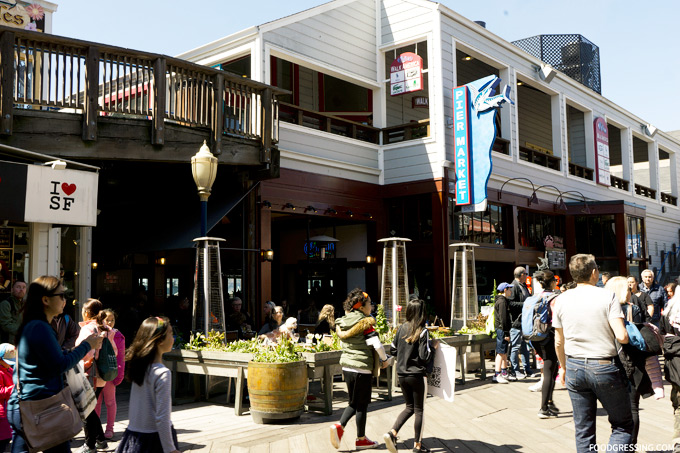 Mesquite Grilled Fresh Seafood
One aspect that is unique to Pier Market is that they mesquite grill fresh seafood. The mesquite wood infuses the seafood and meats with a wonderful, smokey flavor.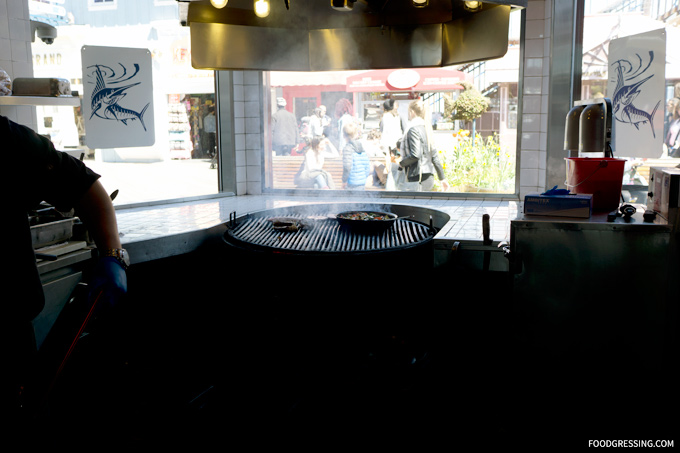 Watch the video below to see how the restaurant mesquite grills their seafood and meats.
100% Sustainable Seafood
Enjoying delicious seafood doesn't mean that you need to hurt the environment. Pier Market proudly supports the preservation of the ocean and its fisheries. Therefore, they only purchase sustainable seafood following the guidelines of the Monterey Bay Aquarium's Seafood Watch program and Aquarium of the Bay. The menu at Pier Market has 100% sustainable seafood.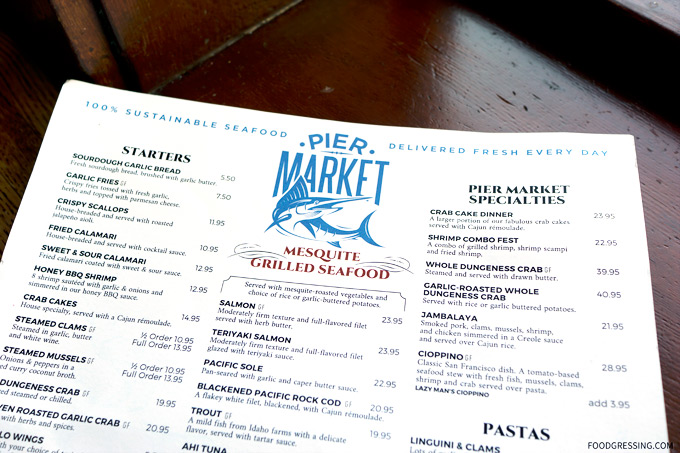 What We Tried
On this dining experience was my friend, David, of Vancouver Gourmet Tours. We enjoyed a three-course lunch at Pier Market.
Award Winning Clam Chowder
A must-try at Pier Market is their award-winning New England Clam Chowder ($8.95). The chowder was a People's and Judge's Choice winner during Wharf Fest 2017. I loved the smooth, creamy consistency of the chowder and the rich flavours. It wasn't too salty and didn't have a metallic aftertaste. Very delicious.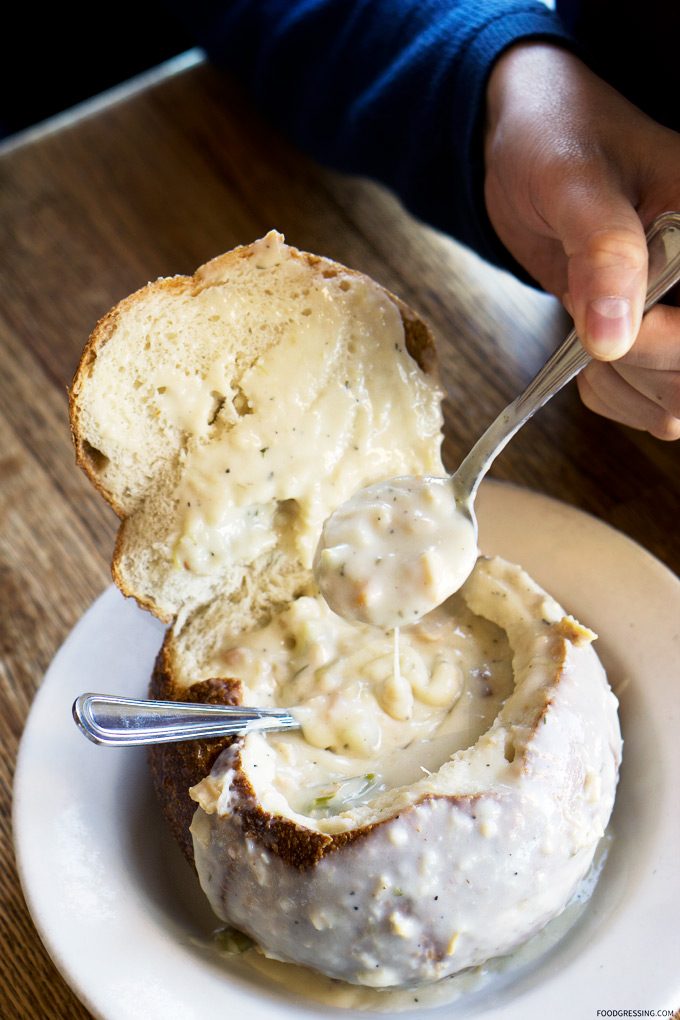 Steamed Mussels
The steamed mussels were prepared in a red curry coconut broth with onions and peppers. The mussels were nicely plump and the broth was flavourful. This starter comes as a half order ($10.95) or full order ($13.95).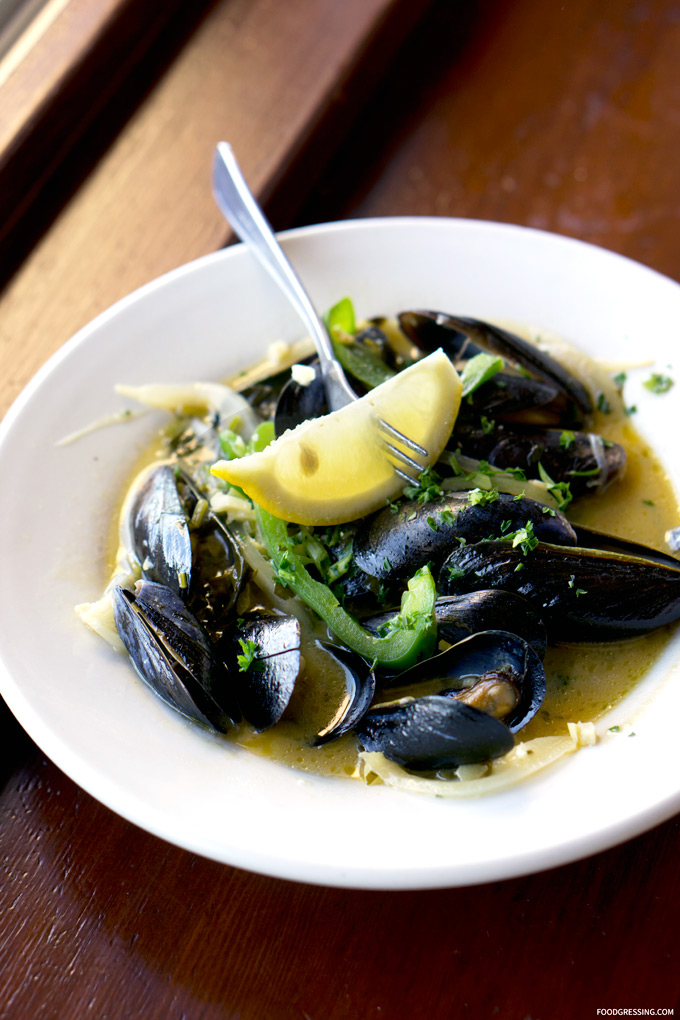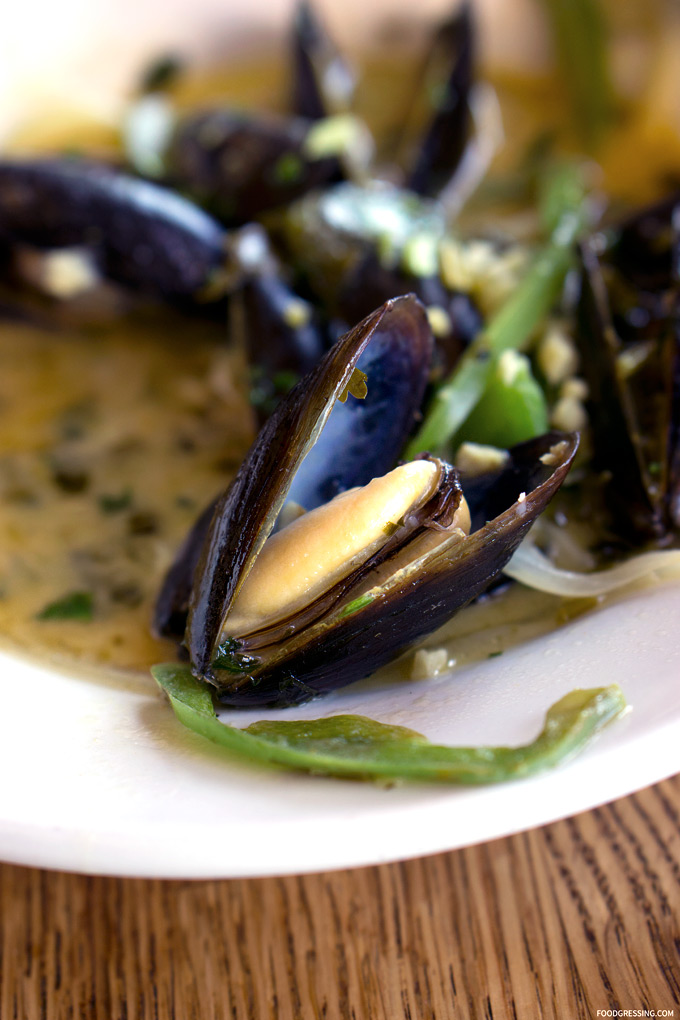 Garlic-Roasted Whole Dungeness Crab
Dungeness Crab is a food icon of San Francisco and Pier Market is known for being one of the best places to enjoy it. I loved the buttery sauce that coated the crab meat and the shells. Eating with your hands is encouraged and an apron is available as well. Priced at $40.95.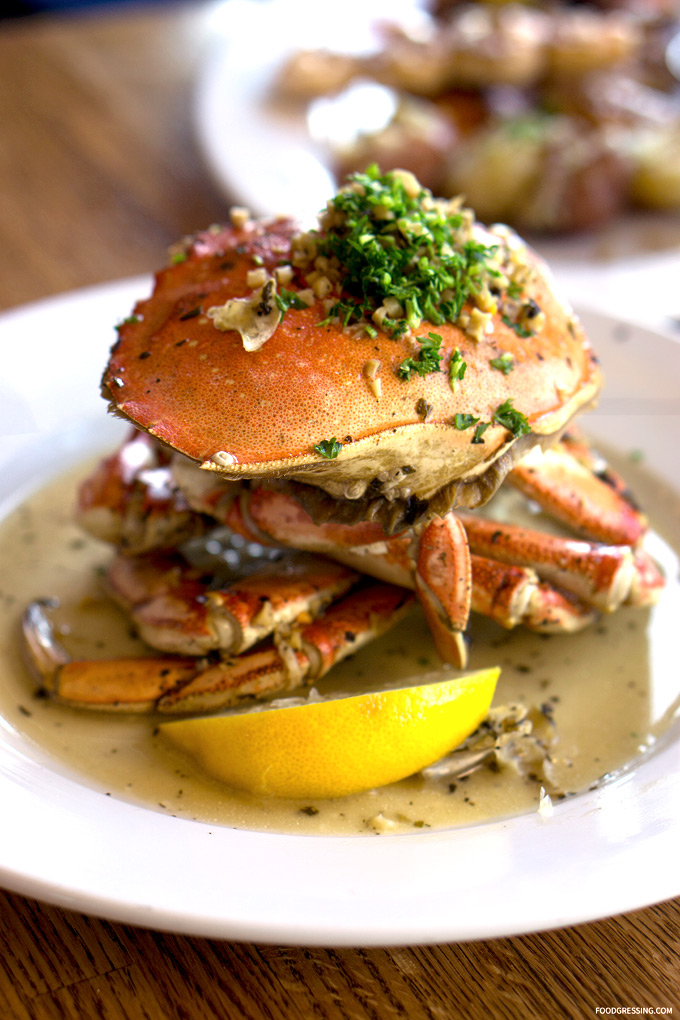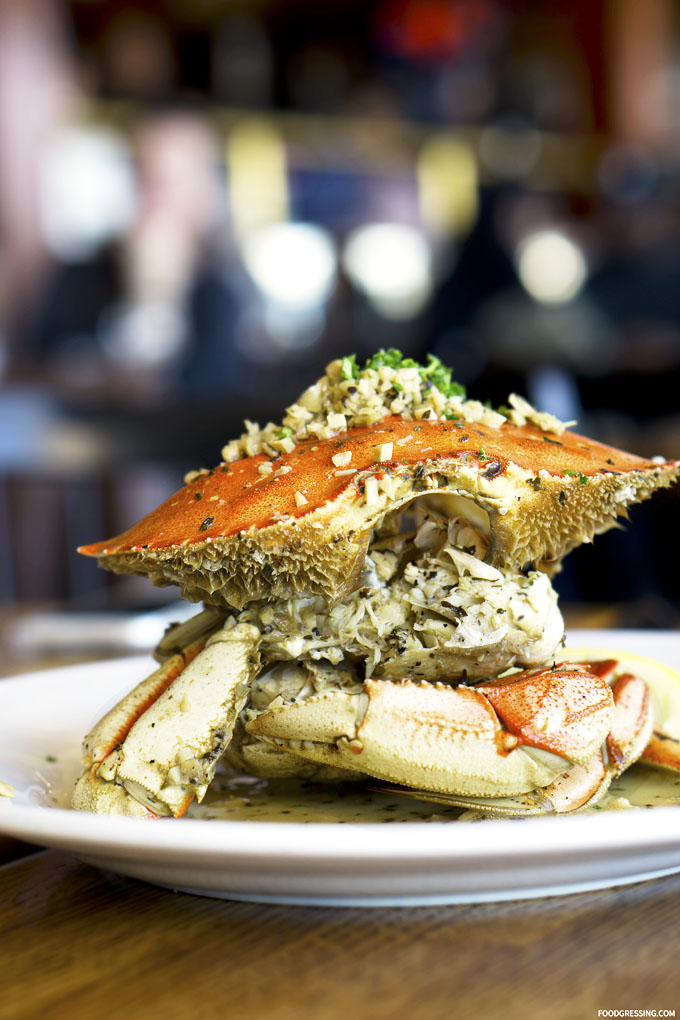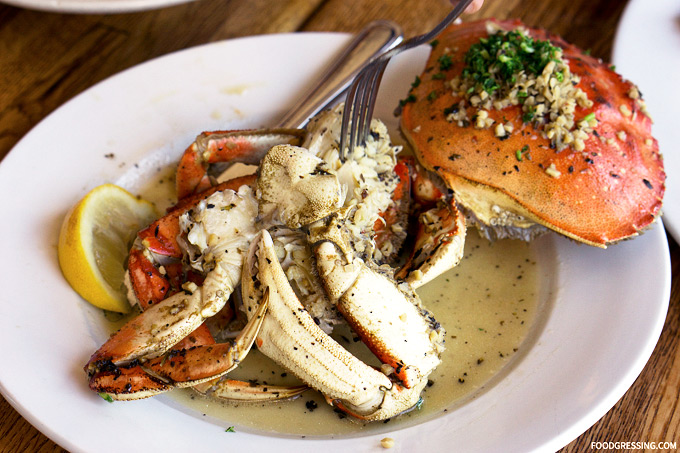 Pier Market Mixed Grill
A great way to enjoy a variety of seafood that Pier Market has to offer is to get the Pier Market Mixed Grill ($26.95). The dish comes with a selection of fresh salmon, fresh Pacific Cod and shrimp skewer which were cooked over a mesquite grill. It also comes with mesquite-roasted vegetables and choice of rice or garlic-buttered potatoes.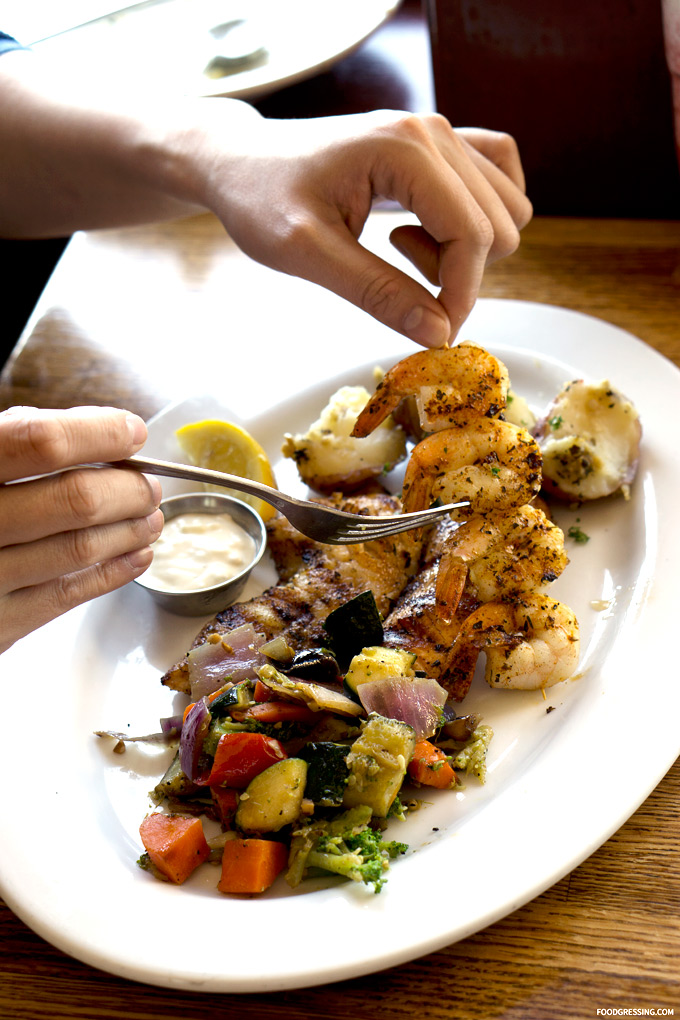 Chocolate Banana Bread Pudding
For dessert, there was the Chocolate Banana Bread Pudding ($7.95). The bread is from Boudin, an iconic San Francisco bakery known for their sourdough bread. The bread is baked with chocolate and served with a vanilla bean sauce.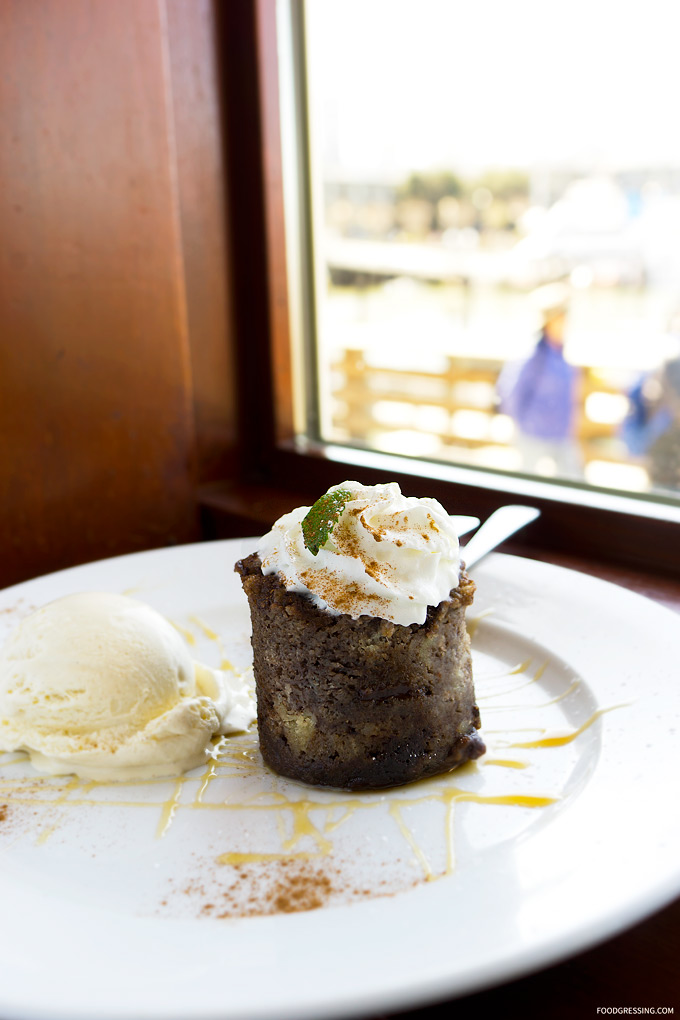 Overall Impression of Pier Market
Located in a prime spot at Pier 39, Pier Market is an ideal place to enjoy a true San Fransico seafood experience. All the seafood tasted delicious but the stand-out was the Garlic-Roasted Whole Dungeness Crab.
Pier Market
Address: Pier 39 Concourse, San Francisco, CA 94133, USA
Website: piermarket.com/