Looking for a new Downtown breakfast stop?  You might just want to check out Giovane Cafe at the Fairmont Pacific Rim.  The Italian café and eatery has just launched a new breakfast sandwich intended to not only be tasty but a deliciously messy affair.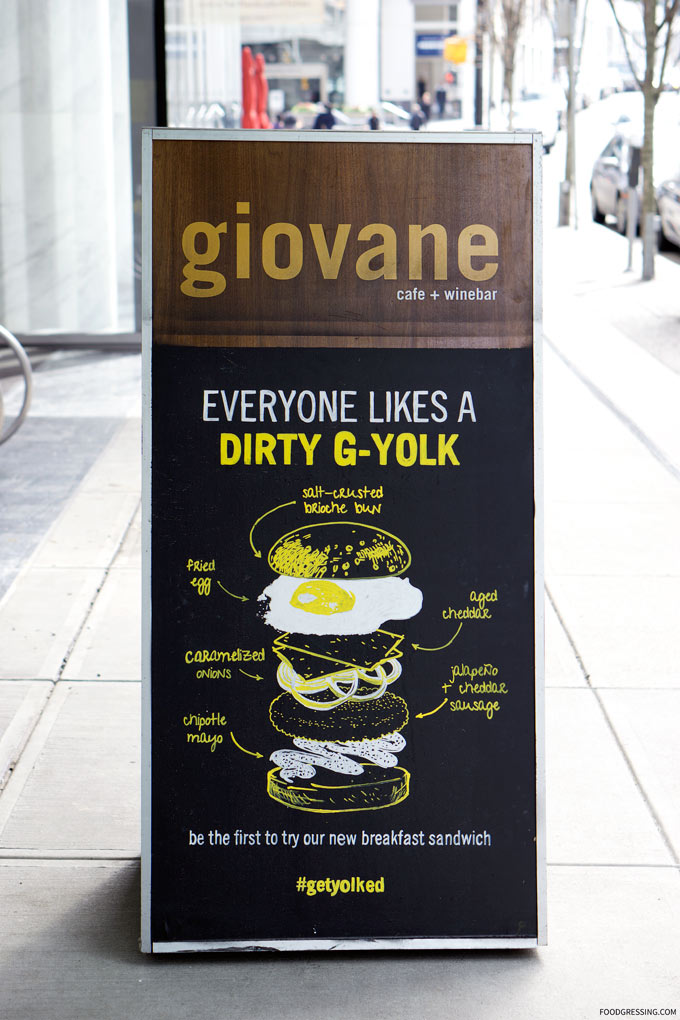 Disclosure: I was invited to try the breakfast sandwich as media.  The sandwich was complimentary.  Opinions are my own.
Meet the Dirty G-Yolk – a fully loaded, protein-rich breakfast sandwich.  It has a house-made brioche bun, topped with a fried egg, aged cheddar, caramelized onions, jalapeno + cheddar sausage, and finished with chipotle mayo.  Priced at $14 and currently available all day while it is being introduced to menu.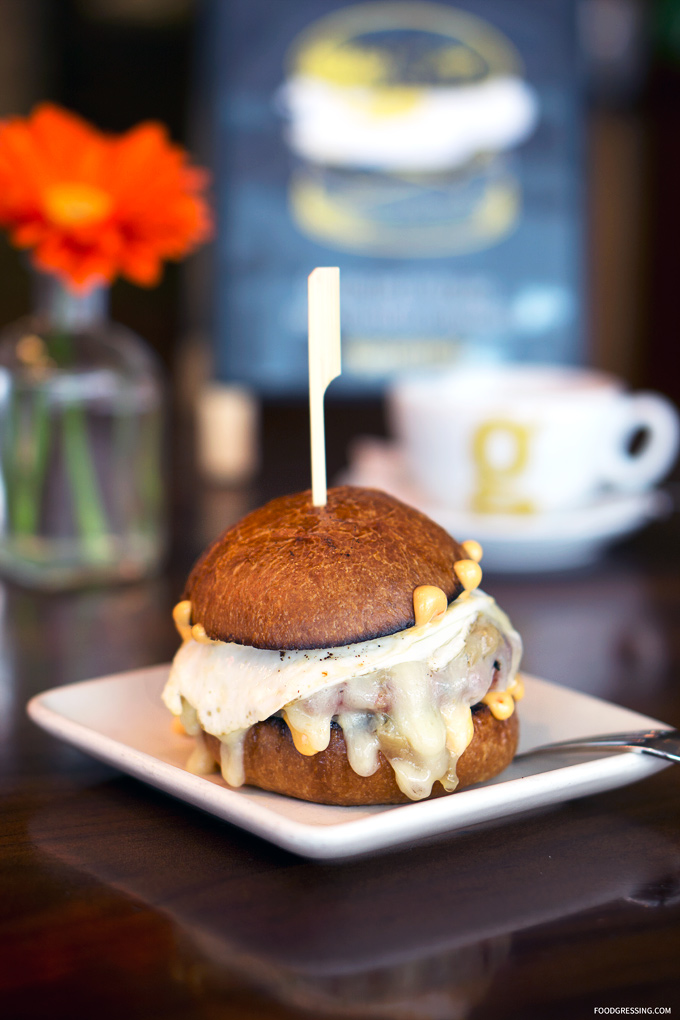 I very much enjoyed the flaky, tender texture and rich, buttery flavor of the brioche bun.  The jalapeno + cheddar sausage was very thick making the sandwich quite filling.  I was able to cut through the sandwich very easily, slicing through fried egg and releasing all the yolky goodness.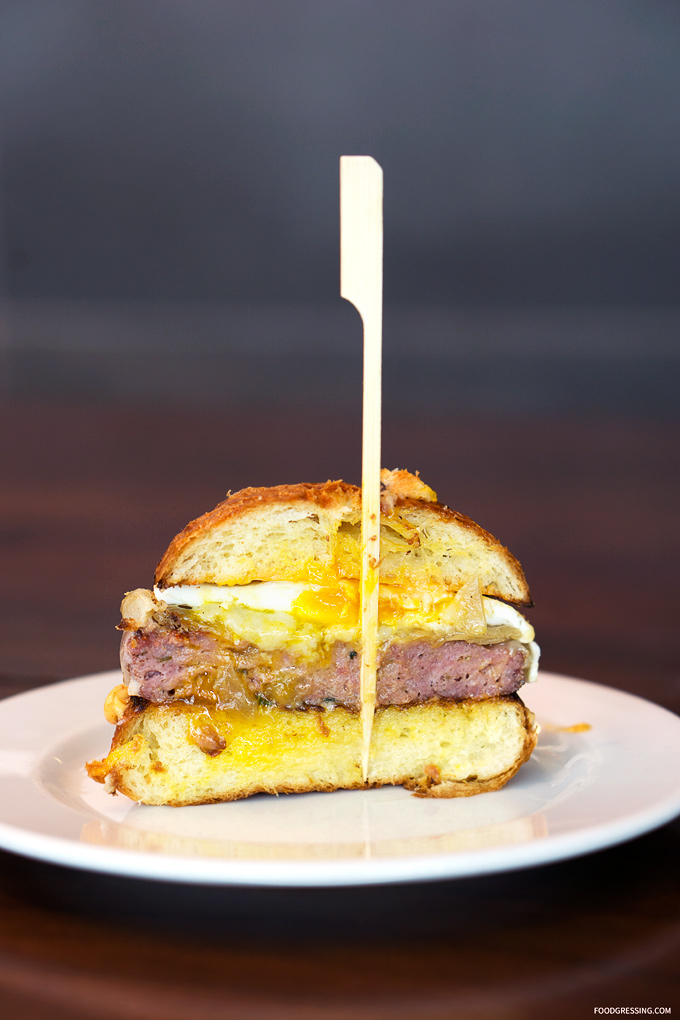 To see Giovane Cafe's full menu, visit www.giovanecafe.com/menu
Giovane Cafe + Eatery (at Fairmont Pacific Rim)
Address: 1038 Canada Place, Vancouver, BC
Website: www.giovanecafe.com