This past Mother's Day, I made my first ever visit to S + L Kitchen + Bar, a modern steakhouse owned by the Joseph Richard Group. One of the unique aspects of S + L is that celebrity chefs crafted the menus: Top Chef Canada winner Matthew Stowe and MasterChef Canada champion David Jorge (both from the Lower Mainland) had teamed up on the menu design. S + L brings a casual, upscale dining experience to the Fraser Valley with locations in Surrey, Abbotsford and Langley. On this occasion, we visited the Abbotsford location.

Patio
S + L Abbotsford is located on the second level of a building and its patio has an elevated view with Mount Baker in the distance. The patio was a spacious, inviting area to enjoy a meal. I liked how they had different types of seating offered from dining tables, booths to high top tables.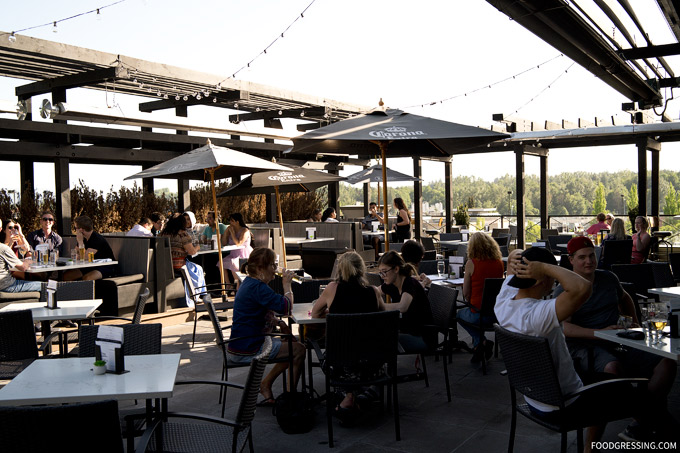 In contrast, the interior of S + L was super sleek and sexy. The dim lighting made for an intimate atmosphere.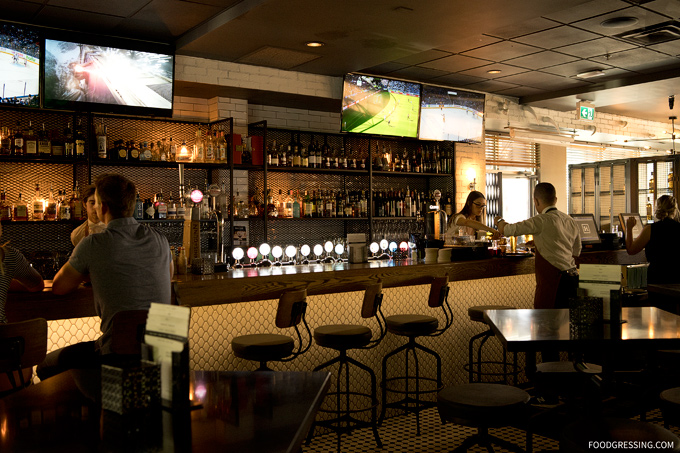 The circular booths seemed like a fun place to sit especially for a date night.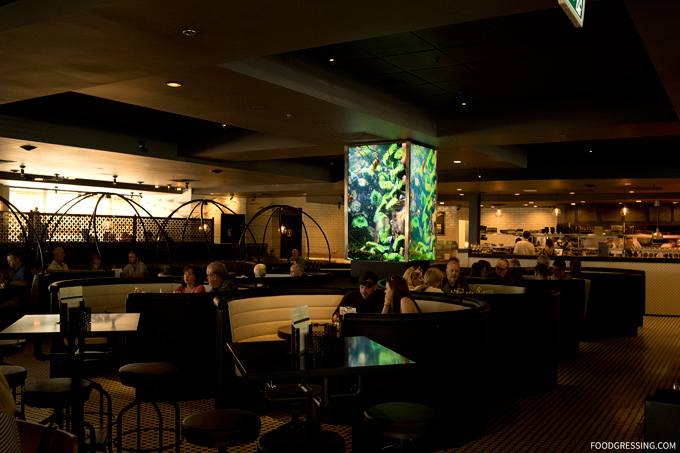 What I Tried
Since we were at S + L, I thought it would be appropriate to enjoy literally "S+L" – that is, steak and lobster. I went for the most expensive item on the menu with some add-ons: the Wagyu flat iron ($42) with an Atlantic Lobster Tail ($19). It also came with the choice of two sides; I went with the Crispy Local Brussels Sprouts (+$2) and Roasted Mushroom Medley (+$2). This entree turned out to be the most expensive one that I have ordered and came in at $65!
Wagyu Flat Iron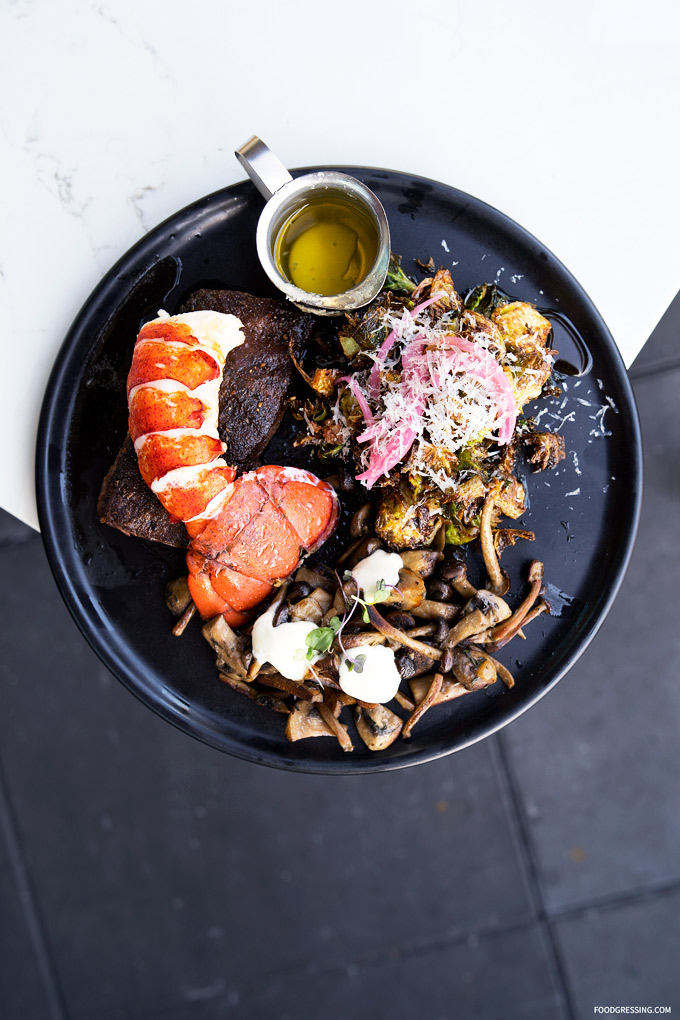 S + L sources its Wagyu beef from Snake River Farms in Idaho. The specific breed of Wagyu that is used for this dish is Tajima, which is known for producing the best quality meat and is well marbled. The cattle from Snake River Farms are born and bred on a sustainable diet with no hormones. If you want to learn more about Tajima, my recommend read is from this Michelin Guide post.
The steak that is presented for this plate is from the shoulder area. It was cooked sous-vide and pan seared. Because it is intensely marbled, the fat melts back into the steak giving it a rich flavour.
When it comes to taste, I found the steak to be very juicy, flavourful and tender. The lobster tail was wonderfully buttery and tender as well. The pan-seared steak sides were perfectly crispy. The brussels sprouts and mushroom medley were also very good accompaniments.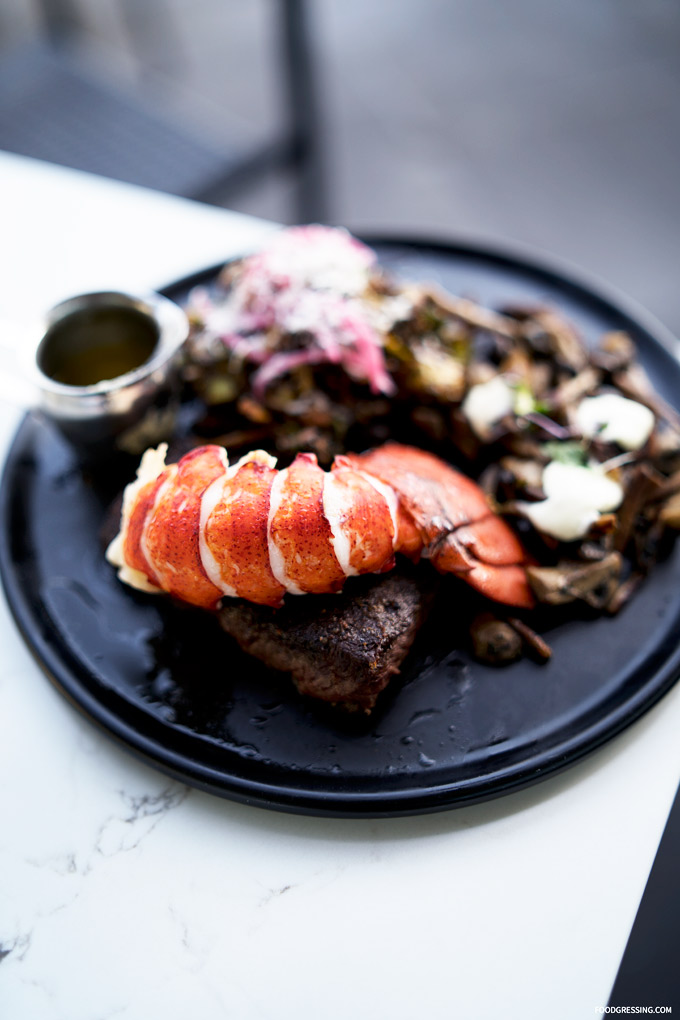 And it's always good with a bit of butter on top!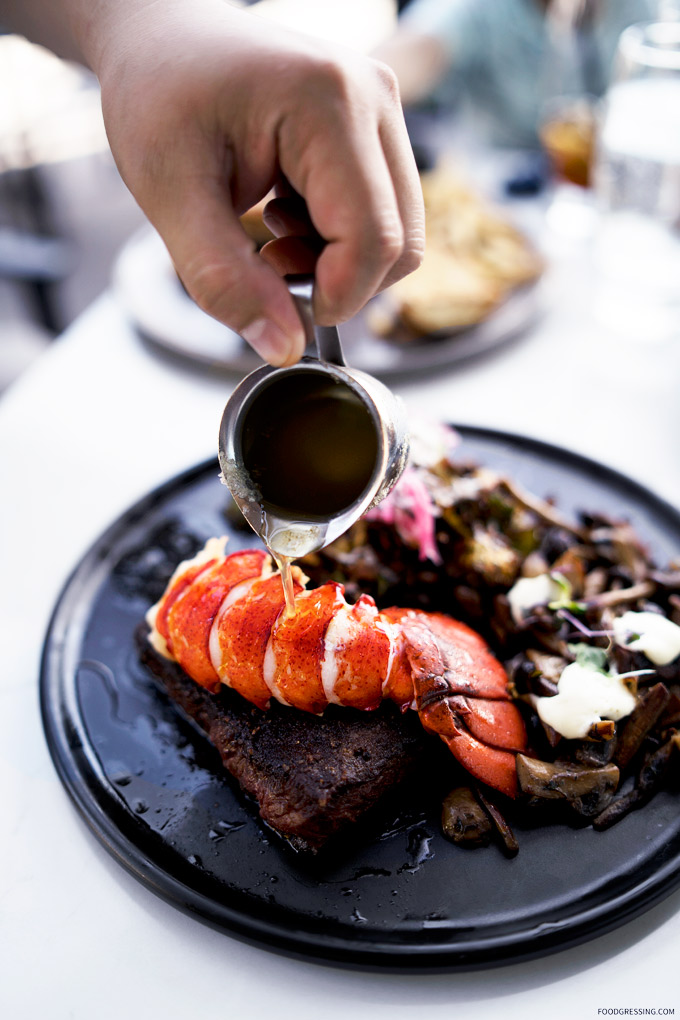 Lobster & Prawn Linguine
We also had the Lobster & Prawn Linguine ($24). This pasta had a bit of a spicy kick from the Calabrian Chile peppers. Served with sliced filone garlic bread. Pretty good.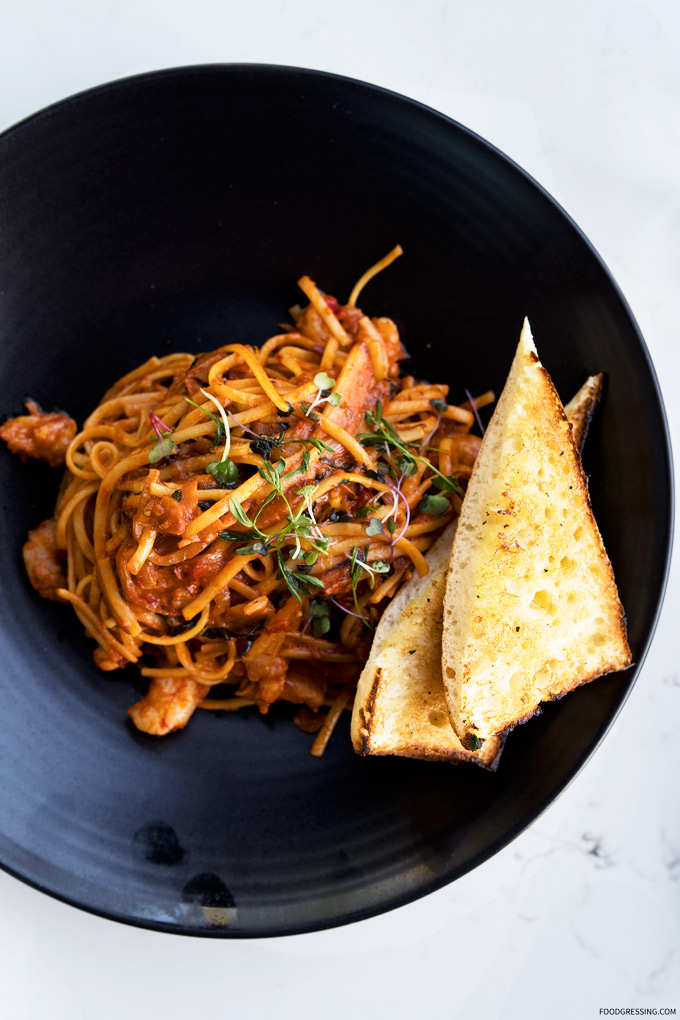 Junior Fried Chicken
S + L is a very kid-friendly restaurant and they have a dedicated kids menu. My son enjoyed the Junior Fried Chicken ($12) which I noticed to have a very low amount of salt. The chicken was basically pure chicken breast. Good on S+L for offering healthy yet still tasty options for kids!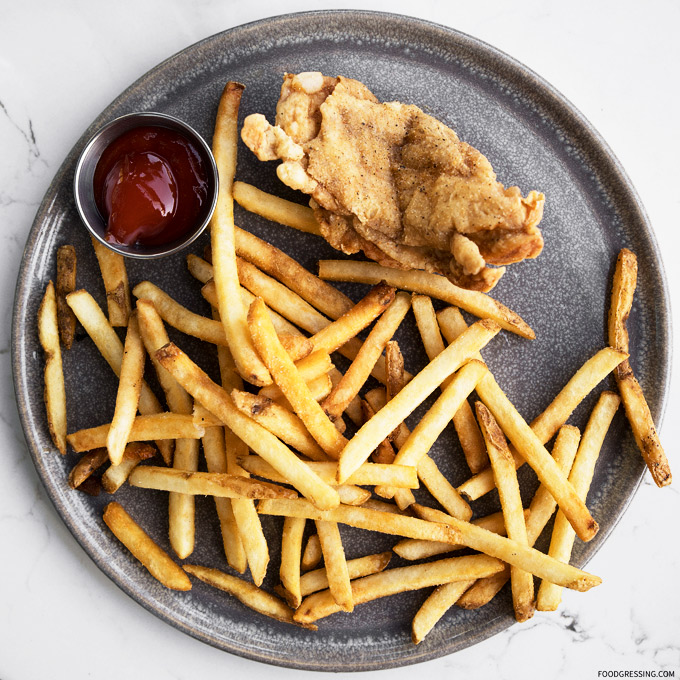 And as I left the restaurant, one of the hostesses opened the door for me and gave me a carnation! I love these small touches for the customer.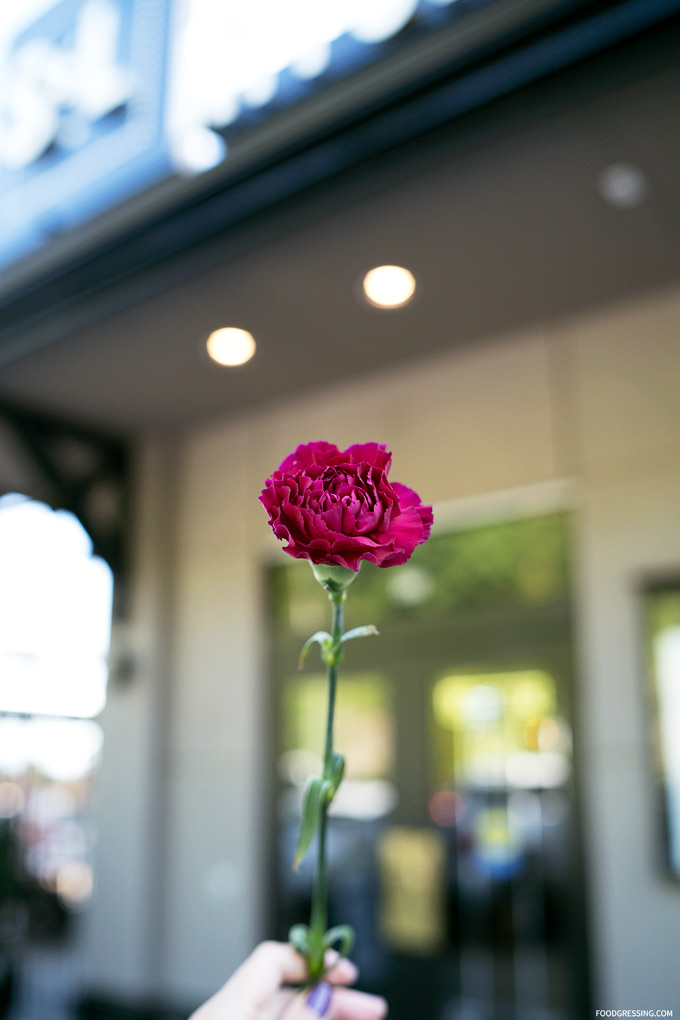 Service
Service was solid. Orders were taken and dishes came to our table in a timely manner. Water glasses were refilled regularly.
Overall Impression of S + L Kitchen Abbotsford
It was a great first experience at S + L and it won't be my last. I thought it was a nice place to enjoy a casual yet elevated food that was also family-friendly. I thought their menu was appealing and look forward to trying more dishes perhaps at one of their other locations. Rating: 4/5
S + L Kitchen & Bar
Address: 2070 Sumas Way, Abbotsford, BC
Website: http://www.jrg.ca/establishment/sl-kitchen-bar/sl-kitchen-bar-abbotsford/