Ronald McDonald House BC & Yukon "Home for Dinner" initiative has returned for the second year to support families whose time, energy and funds are being channeled towards life-saving medical treatment for their children.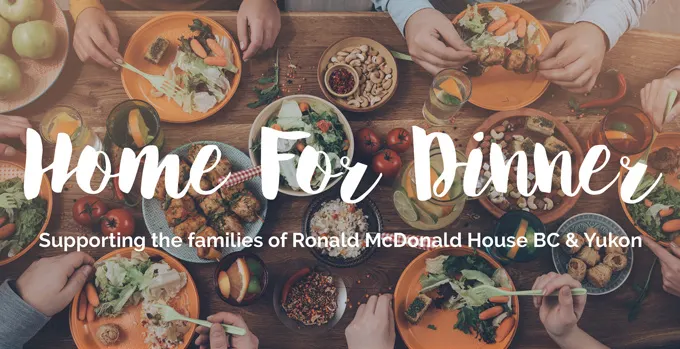 ---
What is "Home for Dinner"?
Home for Dinner launched in 2018 and is a community fundraising initiative that encourages locals to embrace the tradition of connecting with family around the dinner table by hosting a dining event in their home, or at their favourite restaurant.
Hosts who cook a meal can suggest guests forego bringing wine or hostess gifts and instead contribute a donation. Those who choose to implement "Home for Dinner" at a restaurant can treat their nearest and dearest to a decadent meal and request guests donate funds as a thank-you for their generosity.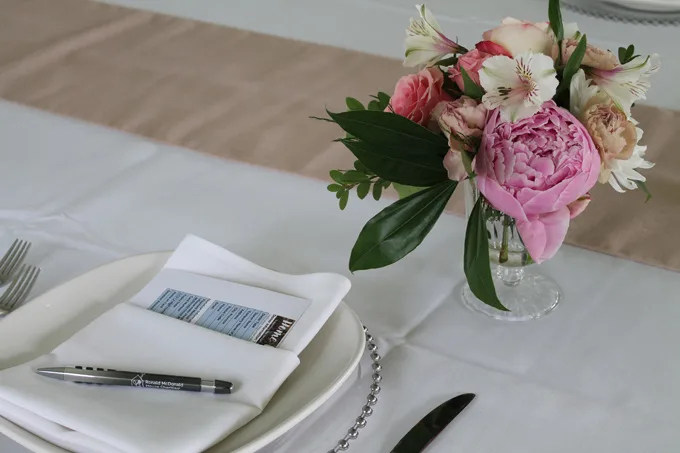 All funds raised will go towards families staying at Ronald McDonald House in Vancouver, ensuring they benefit from a supportive and healing environment while their child or children undergo life-saving medical treatments.
In its first year, community members across B.C. and the Yukon rose to the occasion by hosting a number of unique dining events. Through their incredible support, the program raised over $107,000, which will ensure families of Ronald McDonald House BC & Yukon can continue to share precious meals and moments, while their children receive lifesaving medical treatment.
---
How to get involved
Sign up to host an event by creating a personalized fundraising page.
Take a look at the program website to find resources that will help make your event a success.
Plan your feast – invite your friends and family to participate as guests or co-hosts.
Do your thing – sit back and enjoy together time with your loved ones and collect donations.
Make a difference – the funds raised will ensure families receive the support they need during a difficult time in their lives.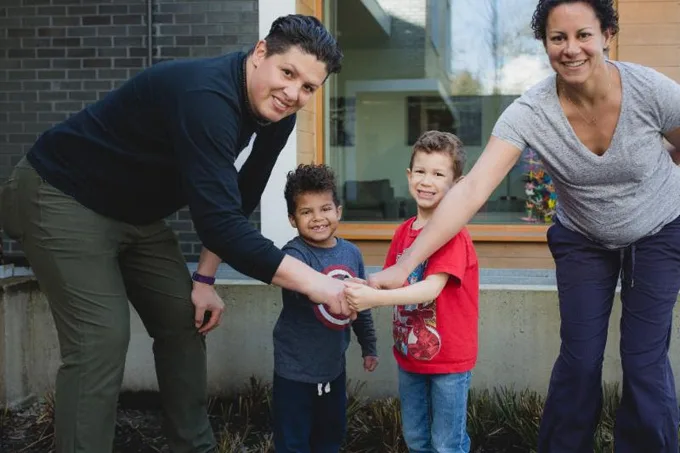 ---
About Ronald McDonald House
Ronald McDonald House BC & Yukon is a 73-bedroom, 74,000 square foot property on the grounds of BC Children's Hospital that provides accommodation, compassion and a sense of community for 2,000 families each year who must travel to Vancouver for their children's medical treatments.
The house offers spacious suites and services for kids of all ages that include a fitness area, arts and crafts studio, LEGO lounge, magic room and several indoor and outdoor gathering spaces.
For more information, and to learn how Ronald McDonald House BC & Yukon can support your Home for Dinner event, contact Sunshine Purificacion at [email protected] or 604.736.2957 (ext. 2102).
Share your experience on social media with the hashtag #HomeForDinner, and inspire others to join in!