Reese's is charging into your snack drawer with its new snack option – Reese's Dipped Animal Crackers.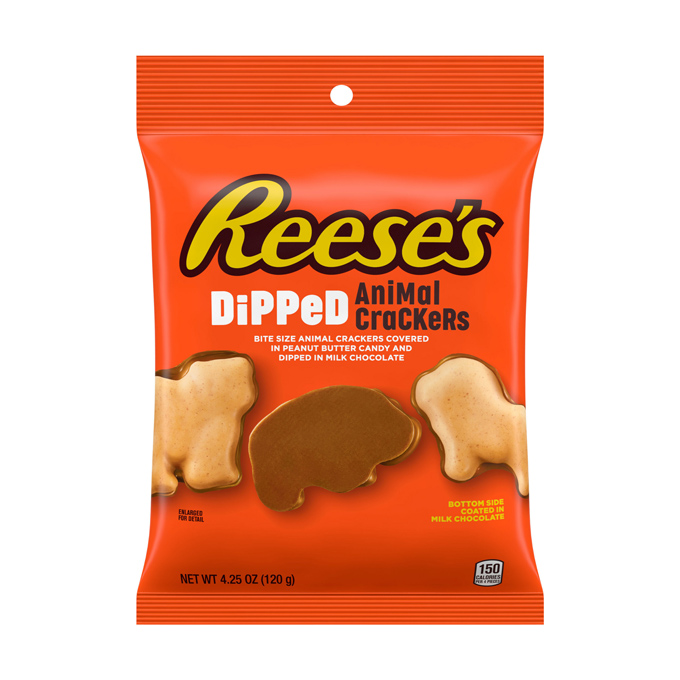 Worlds collide and this nostalgic childhood snack meets your favorite chocolate and peanut butter candy.
These bite-sized animal crackers are covered in peanut butter candy and dipped in milk chocolate to give you that delicious Reese's taste, now in a snack form.
It's an absolute zoo inside. Featuring 13 different animal shapes from lions to bears, your tastebuds are sure to go "Oh, my!"
Fans can grab Reese's Dipped Animal Crackers available now nationwide. Pricing is at the sole discretion of the retailer.
For more information, click here.
Keep up with everything Reese's on Facebook, Instagram, Twitter and TikTok.