Fatherhood: Powered by love. Fueled by BBQ. Sustained by whiskey.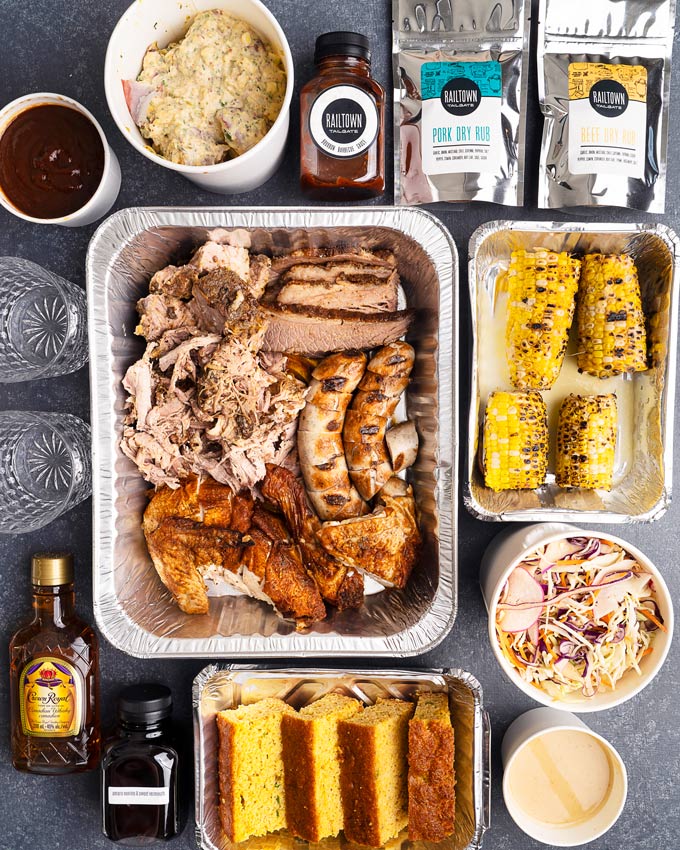 Disclosure: I received a complimentary media package.
We indulged in the amazing Father's Day Tailgate BBQ feast by Railtown Catering which included:
35-hour Texas Style Beef Brisket
Applewood Smoked Pork Shoulder
Beer Brined Maple Hill Farms Chicken
D'Original Sausage Haus Brats
Corn on the Cob
Jalapeno Corn Bread
Carolina Cole Slaw
Creamy Potato Salad
Railtown Bourbon Barbecue Sauce
Embarcadero Cocktail Kit: Crown Royal, Sweet Vermouth, Amaro Nonino, Lemon Twist
Railtown Signature Dry Rubs & BBQ Sauce: Pork Dry Rub, Beef Dry Rub & Bourbon Barbecue Sauce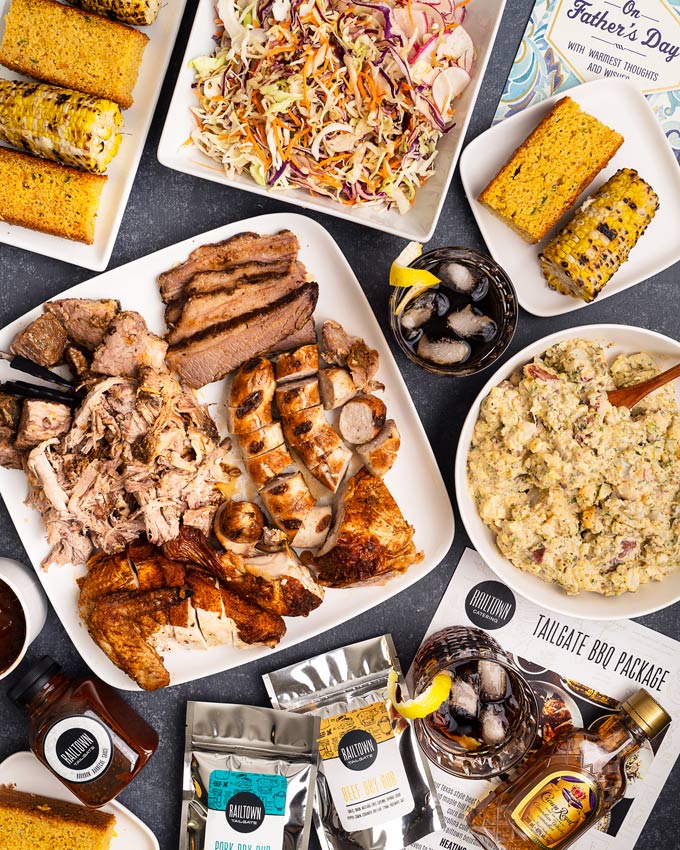 Railtown Catering always offers great value and quality for their takeaway products. Plus their food is delicious! For your future catering or takeaway needs, please check them out.
Wishing everyone a wonderful Father's Day!