Best way to cool off from the summer heat is some New Zealand-style real fruit ice cream by Alice and Brohm in Squamish.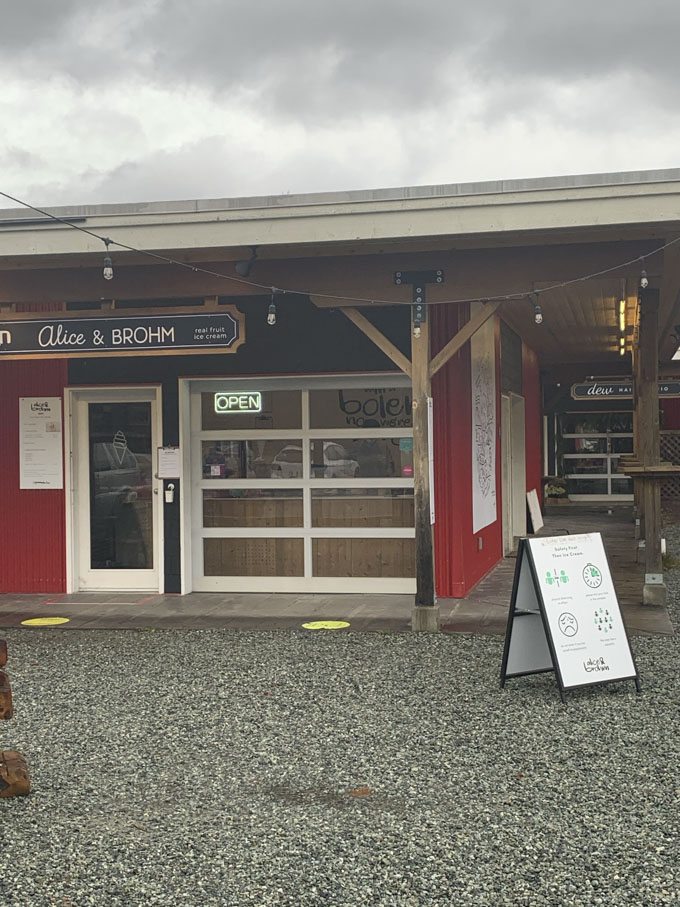 Alice & Brohm is a great little stop for some ice cream after a hike in Squamish or visiting the Sea to Sky gondola.
They blend real local fruit into BC dairy milk with fruit options including strawberry, blackberry, raspberry and blueberry. No added colour or flavours.
Alice + Brohm offers one scoops ($5) or two scoops ($7) in cups or cones.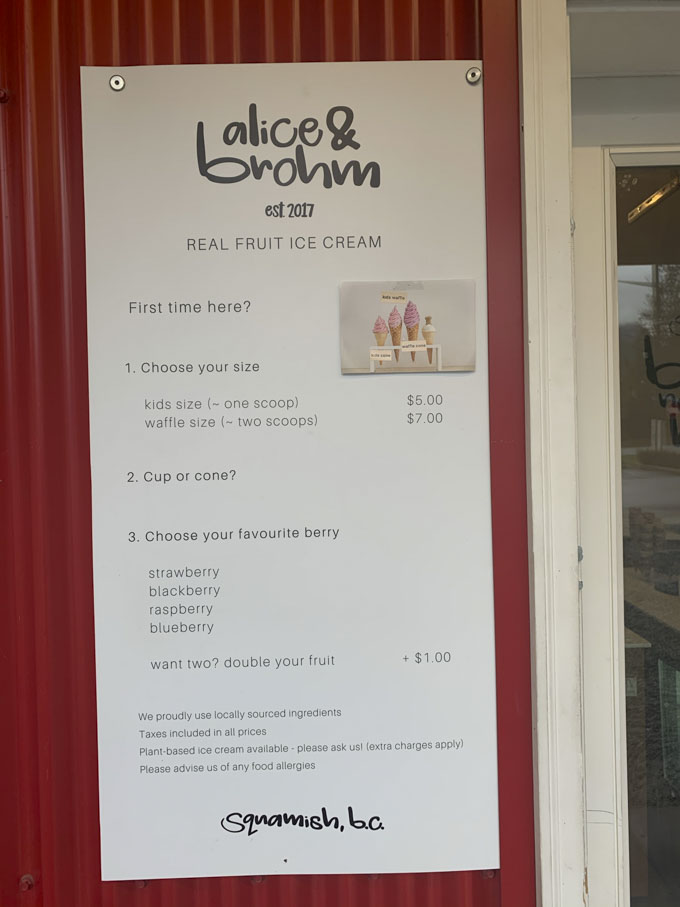 I tried the strawberry real fruit ice cream in a cone. Loved the strong fruit flavour and the creamy ice cream texture!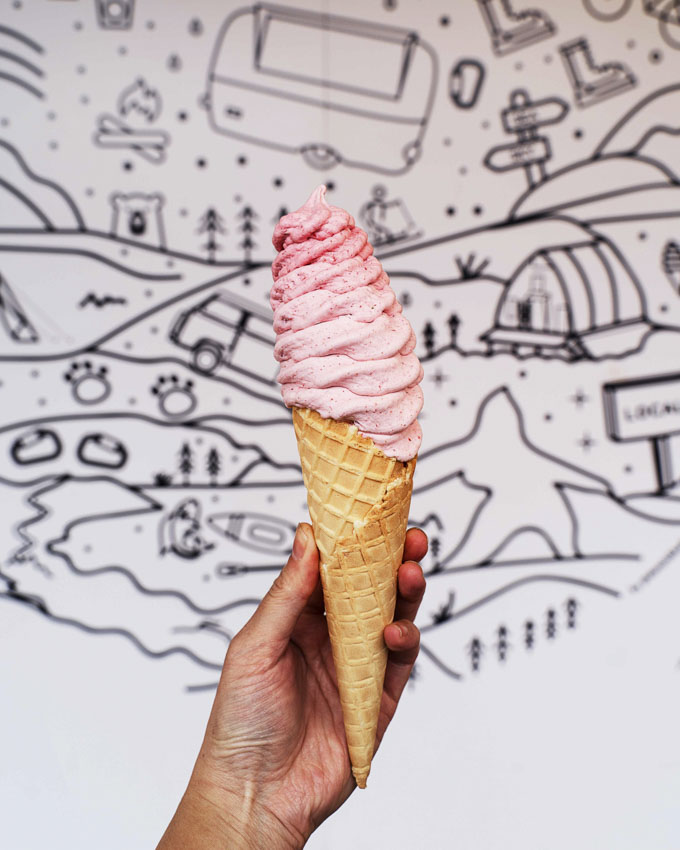 Alice & Brohm also offers a coconut base for those who want a plant based/vegan option.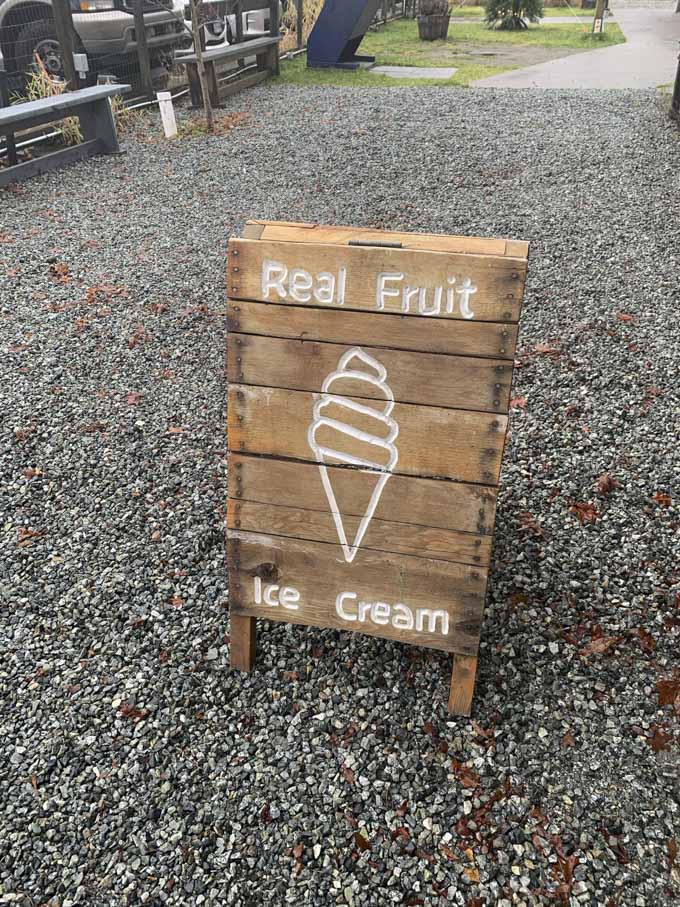 They also recently opened a second location in Downtown Squamish at 38129 Second Ave. Check them out on your next visit to Squamish.
Alice + Brohm Ice Cream Co.
1861 Mamquam Rd Unit 9, Squamish, BC
38129 Second Ave, Squamish, BC