It was a colour-changing experience when I was introduced to the Empress 1908 Gin last week. Made by Victoria Distillers in Sidney, British Columbia, the Empress 1908 Gin is the result of a 2016 collaboration between the distillery and Victoria's iconic Fairmont Empress Hotel.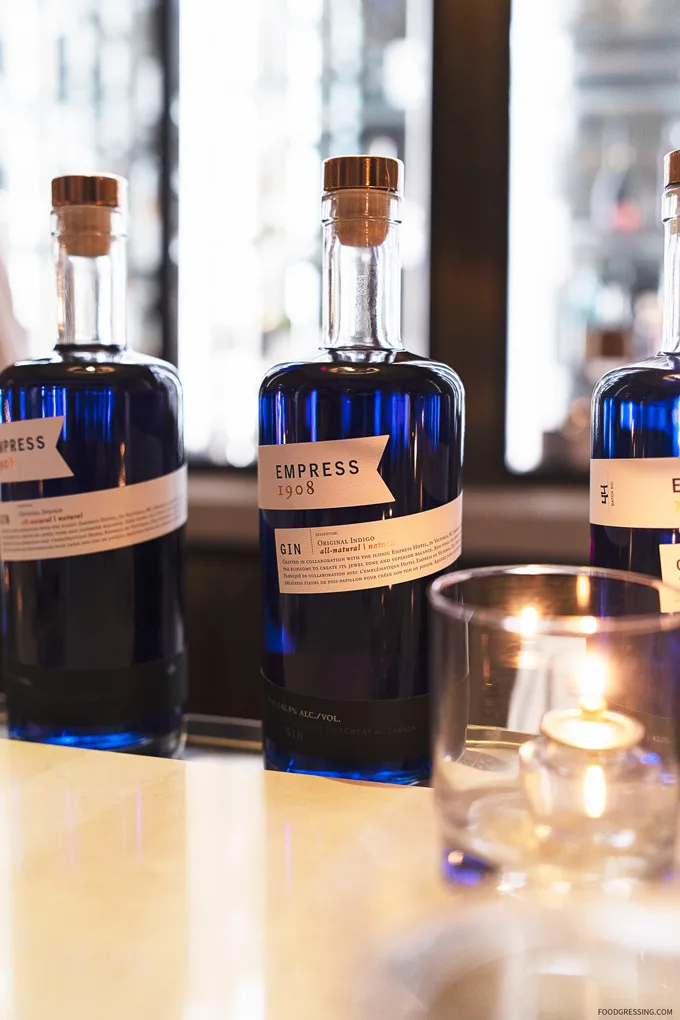 The Empress 1908 Gin pays homage to the Empress Hotel's famed High Tea service by incorporating the hotel's Empress black tea blend. Also included are various organic botanicals: coriander, grapefruit peel, ginger, cinnamon, rose and most importantly, the butterfly pea flower.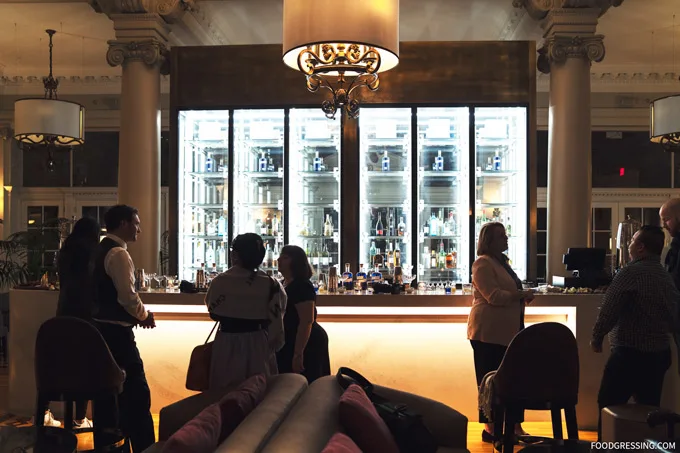 The butterfly pea flower gives the gin its vibrant indigo blue color. The change in level of acidity from mixing with tonic or citrus can cause the mixture to go from deep indigo to soft pink.
During my media trip to Victoria last week, I had the opportunity to make the regal Q1908 Cocktail featuring the Empress 1908 gin. Here's a look at how you can prepare it at home: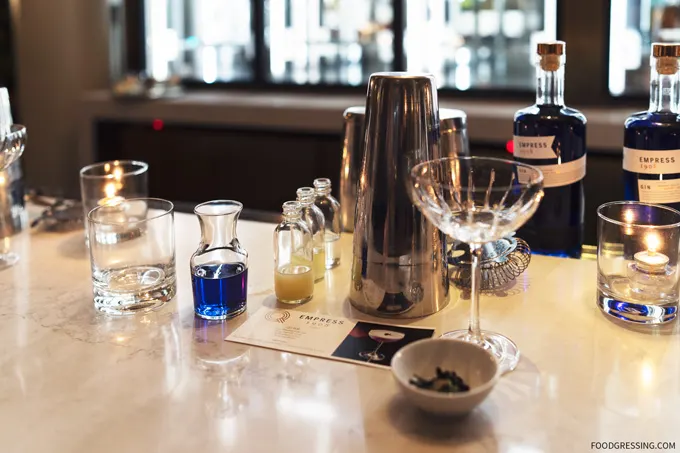 Q 1908 Cocktail Recipe
2 ounces Empress 1908 gin
3/4 ounce fresh lemon juice
3/4 ounce simple syrup
3/4 ounce egg white
Place all ingredients in cocktail shaker and dry shake briefly to mix ingredients.
Add ice and shake vigorously for 15 seconds.
Double strain into a coupe glass and enjoy.