With the long weekend approaching, what better way to enjoy it than by gathering friends and family for some mouth-watering, prepared southern bbq dishes, or get all the fixings to serve your own feast from Pusateri's Fine Foods.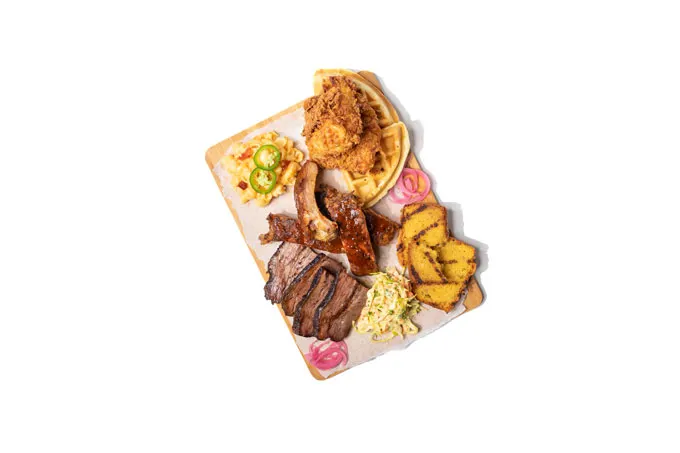 Starting May 9th until May 29th, Pusateri's is helping Torontonians kick-off barbecue season with a fully catered southern barbecue menu.
Offerings include Carbon Bar's beef brisket, Carbon Bar's slow-cooked pulled pork, back ribs with Braswell's molasses bbq sauce, and more. All items are served with a choice of traditional sides such as jalapeno mac and cheese, creamy coleslaw, creole shrimp, or 5 bean cowboy caviar.
Pusateri's has been sourcing its meat from the same farmers for over 25 years and employs master butchers with expertise in dry aging and the highest quality cuts.
They are also offering a wide selection of products to enhance homemade barbecue dishes such as sauces and mustards.
Featured Products:
Braswell's Molasses BBQ Sauce
G Hughes Hickory BBQ Sauce
Bone Suckin' Sweet & Spicy BBQ Sauce
Lillies Q Carolina BBQ Sauce
Honey Cup Mustard