It was fun to have visited Cha Cha Matcha, a flashy NYC-based brand serving trendy matcha drinks. I went to the Cha Cha Matcha West Hollywood location this past March for the first time.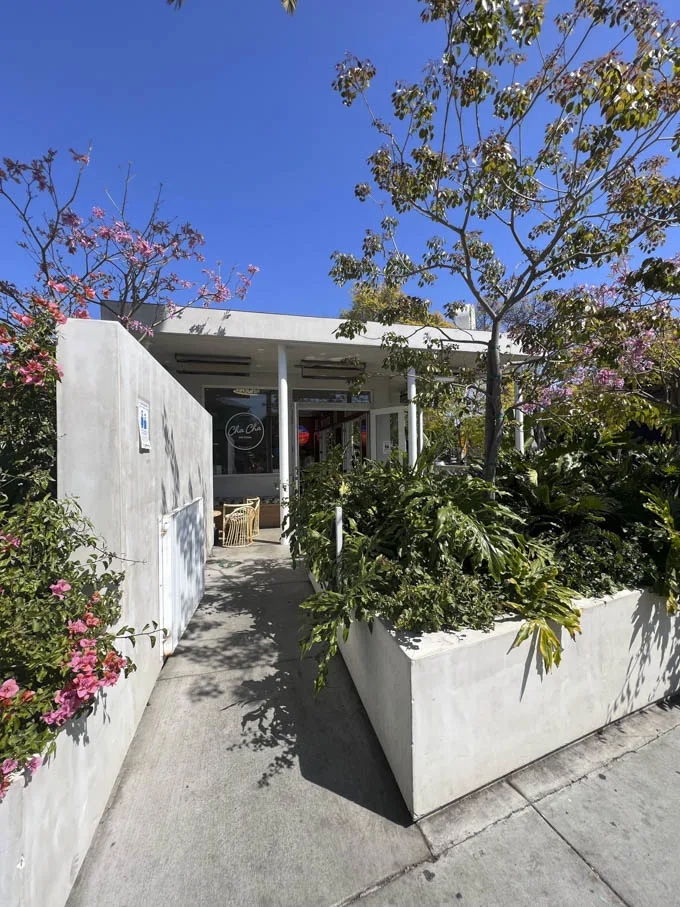 Their tropical logos, cute aesthetics and millennial-appealing pink palette make strong branding. I must admit that I do find it very cool!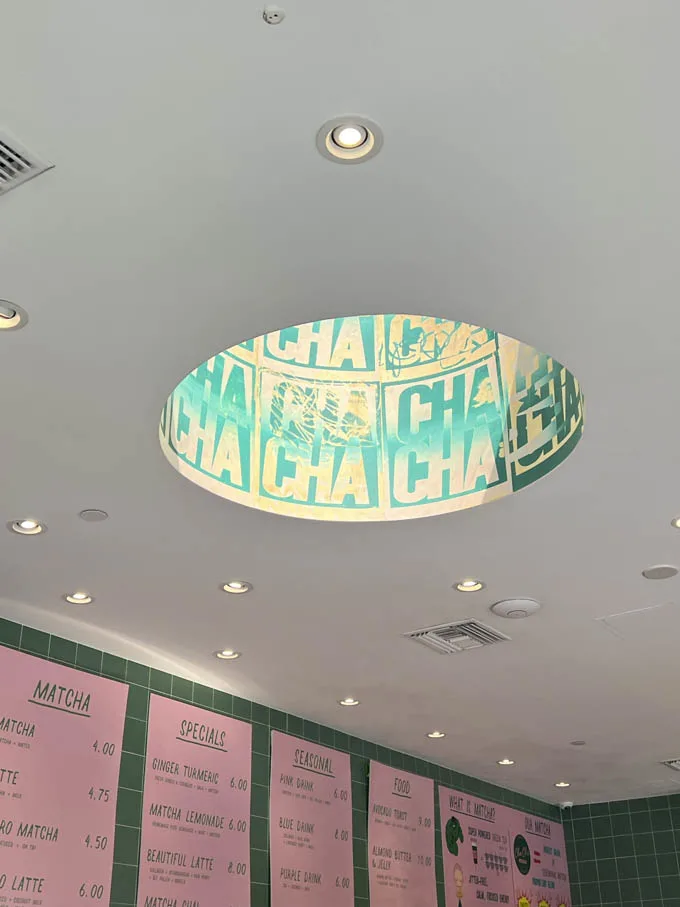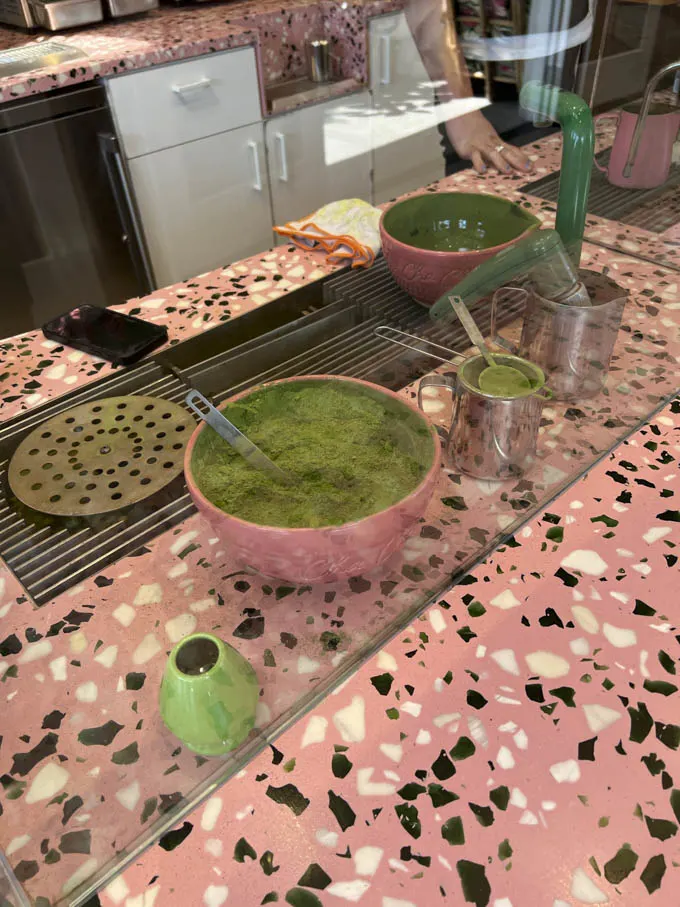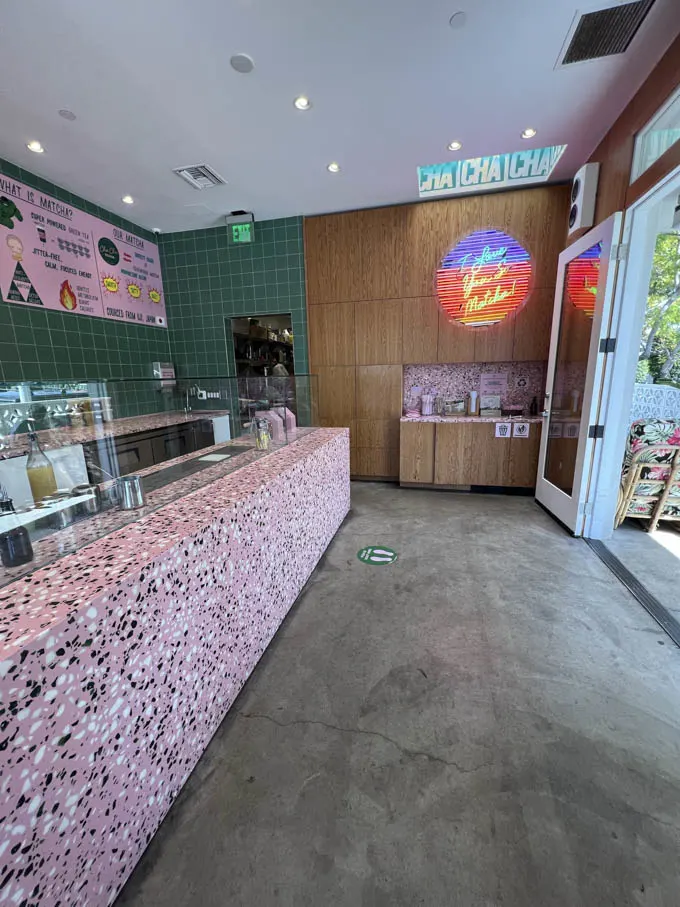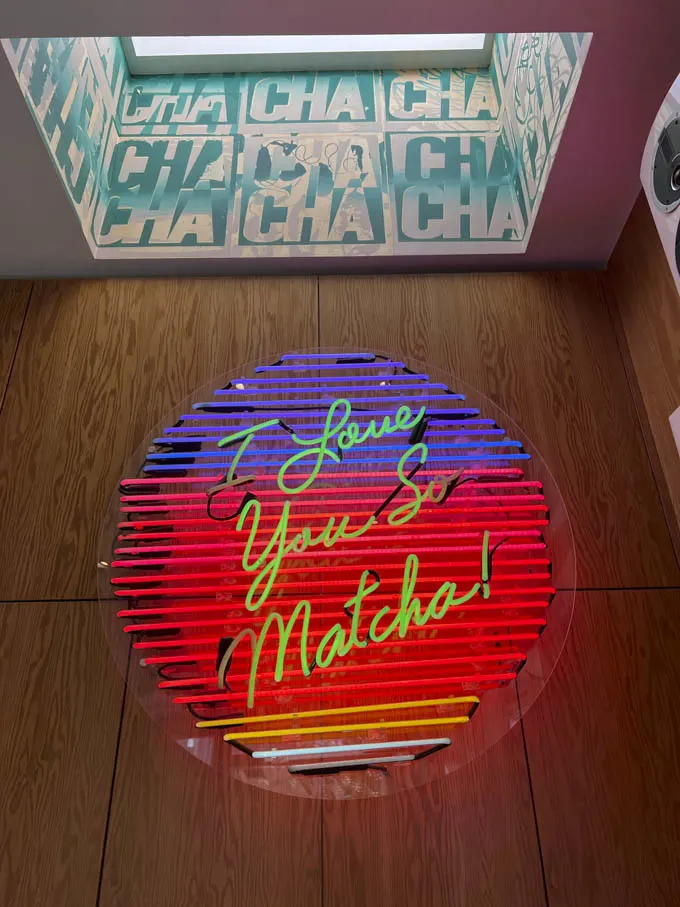 It seemed to be a one-man show that day as there was just one staff member taking and making the orders.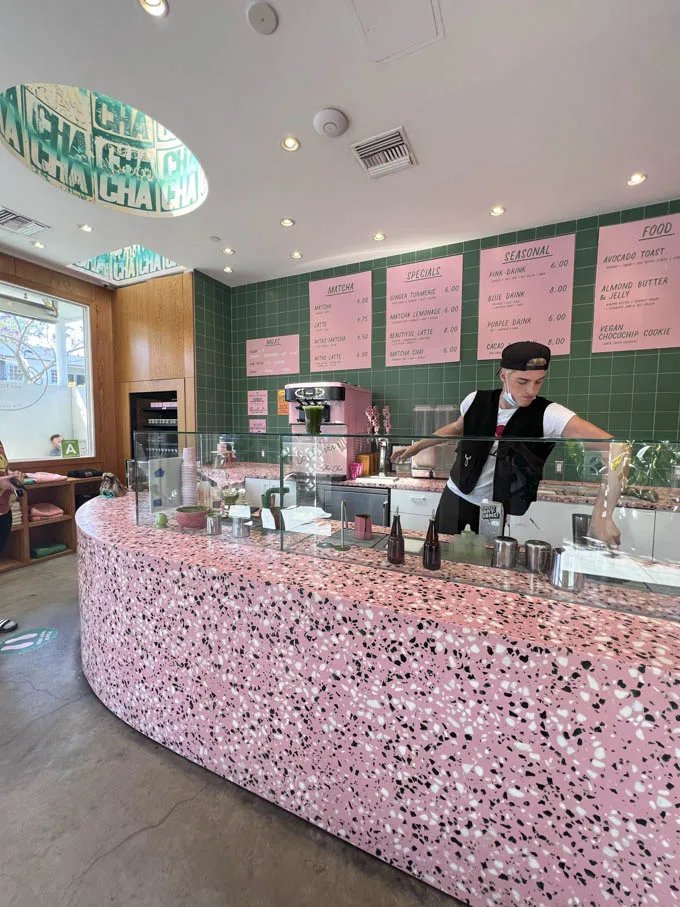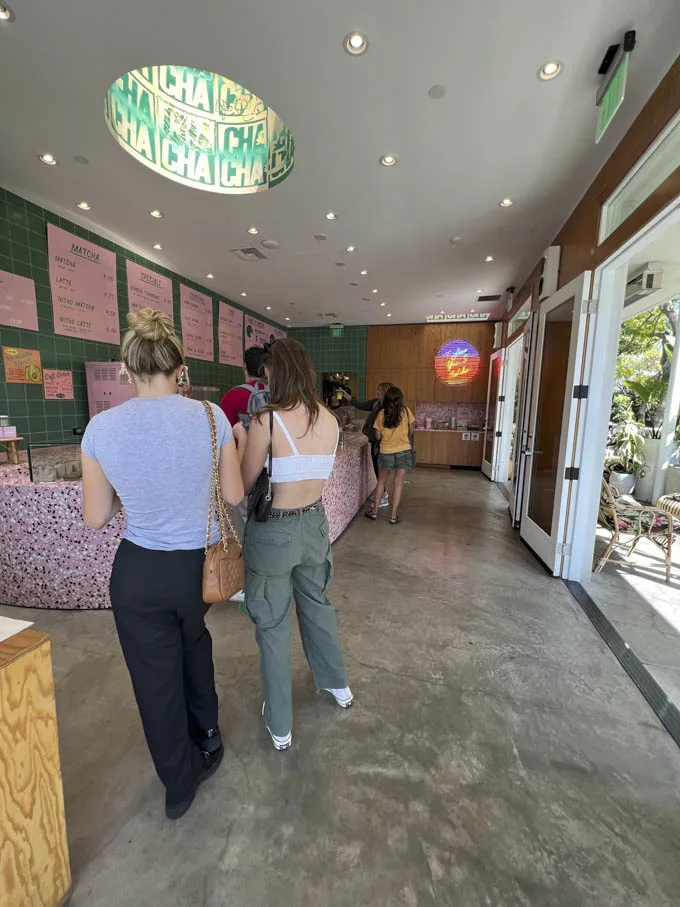 This place certainly exuded chill vibes with patrons relaxing on their patio and sofas with drink in hand.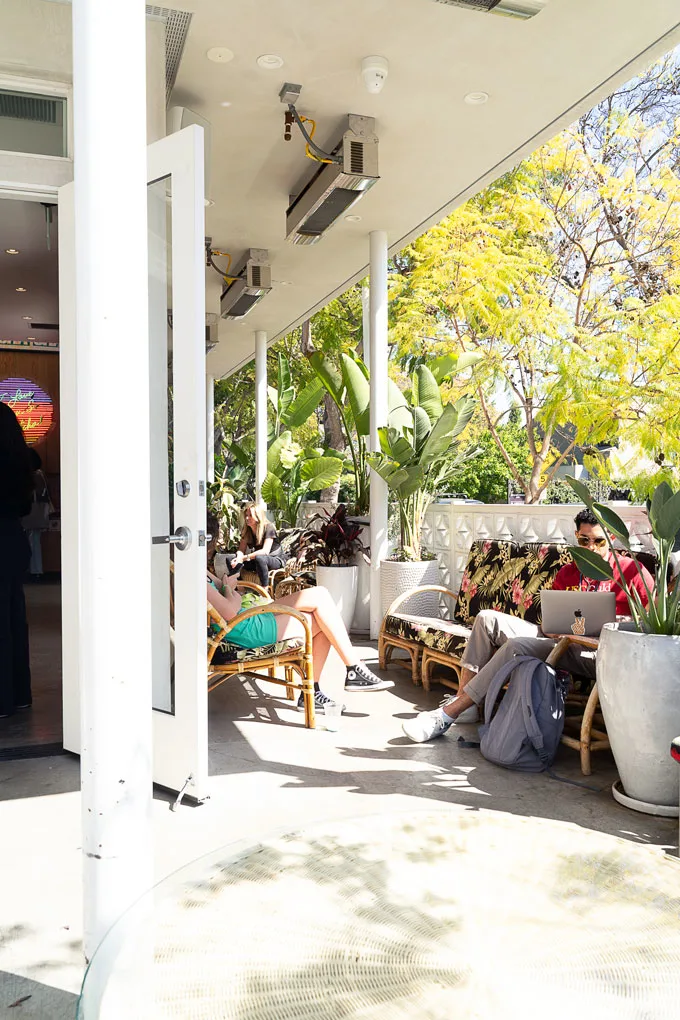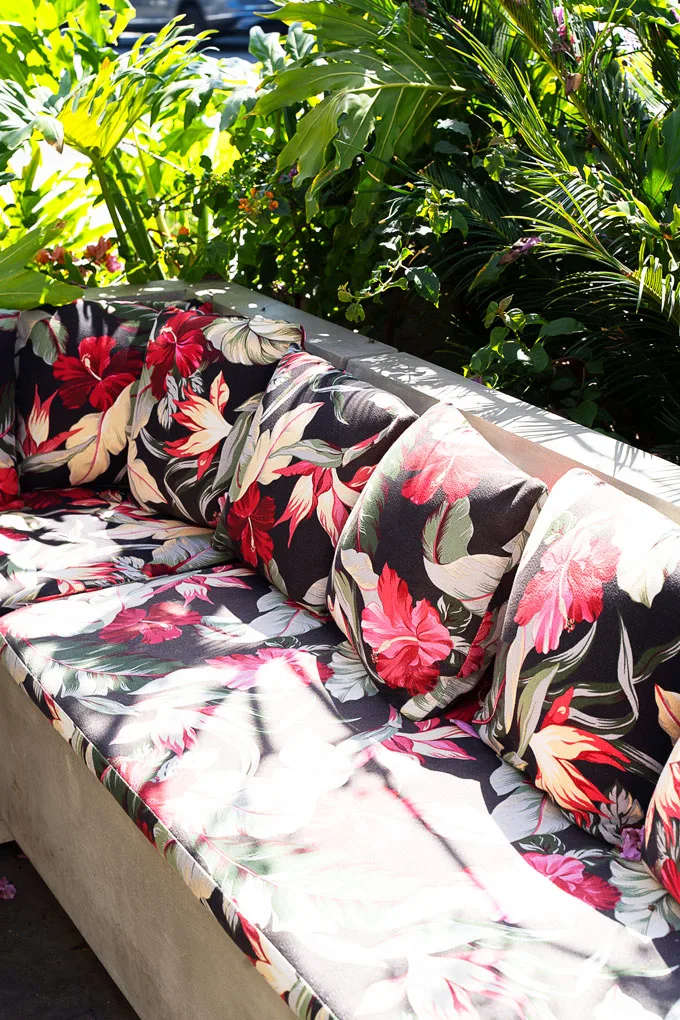 The matcha that they use is of the highest grade of ceremonial matcha. It's a proprietary blend sourced from Uji, Japan.
On the menu are matcha-based drinks, and other trendy lattes and lemonades. For food, they offer avocado toast; almond butter & jelly; and vegan chocochip cookie.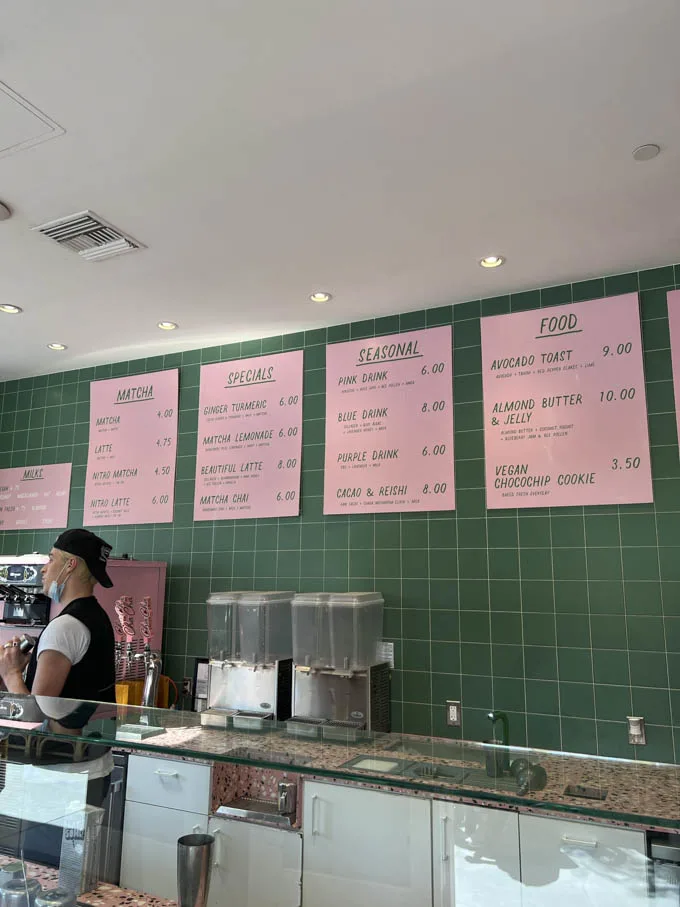 I ordered a matcha ice latte and pink drink (hibiscus, rosehips, bee pollen, maca). Too bad their soft serve machine was broken that day.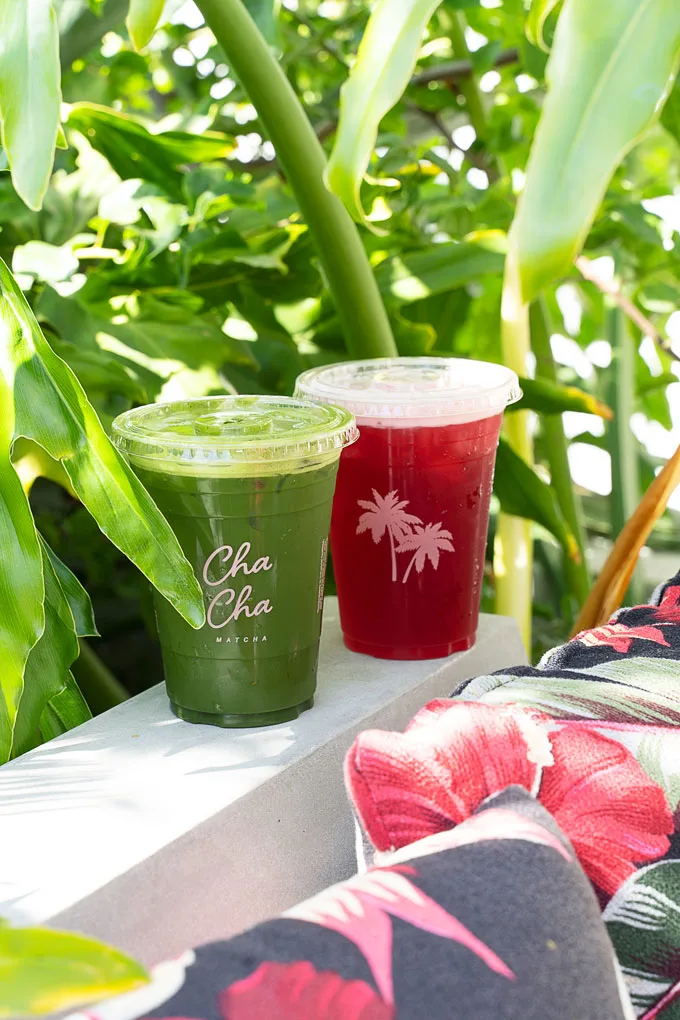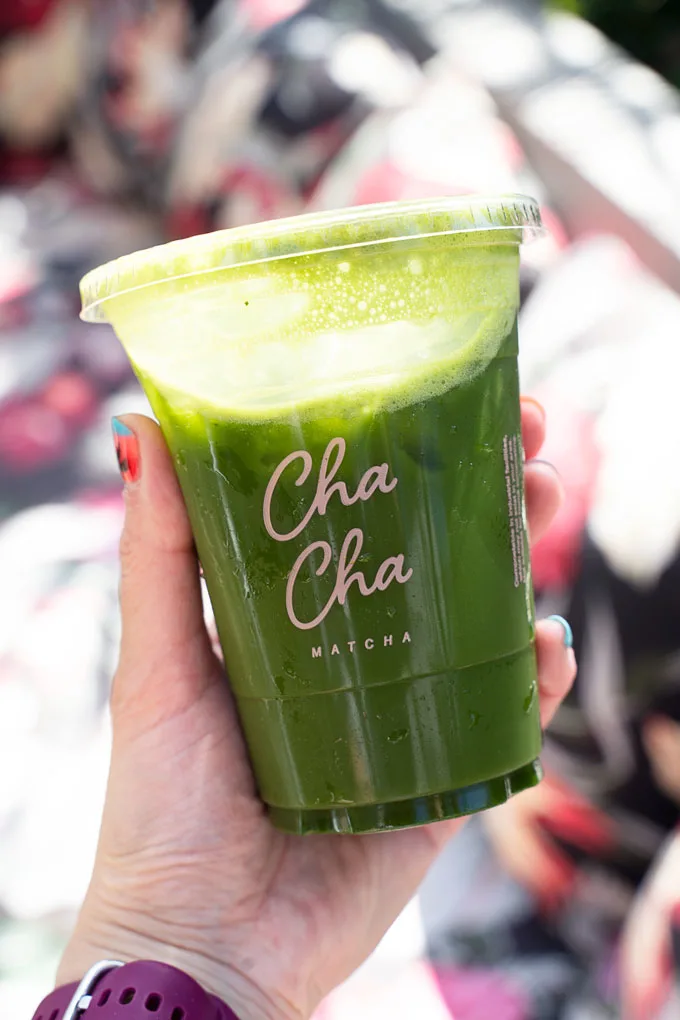 I hope to check out their NYC locations someday.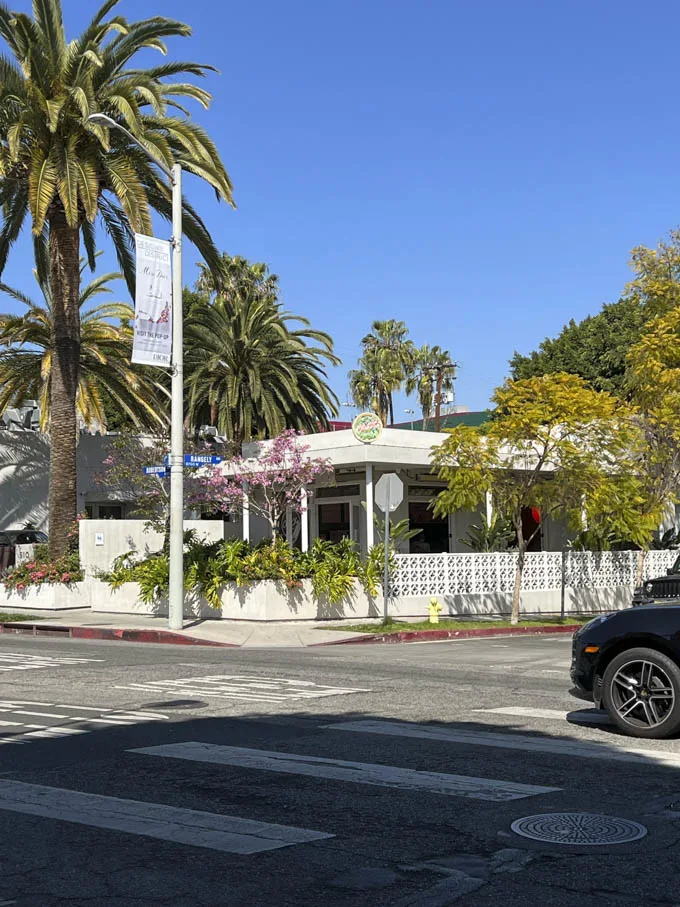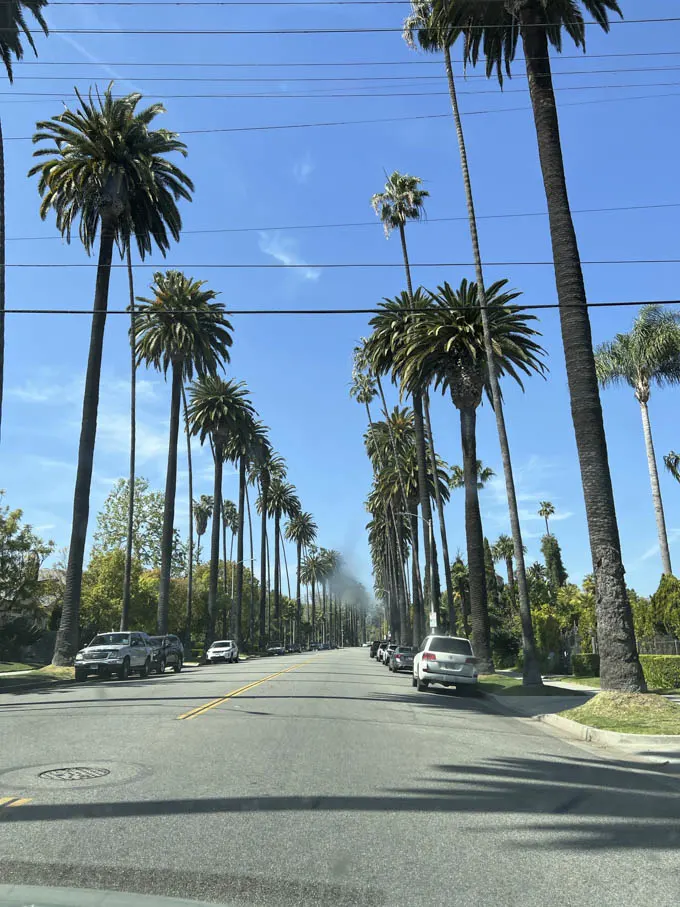 510 N Robertson Blvd, Los Angeles, CA