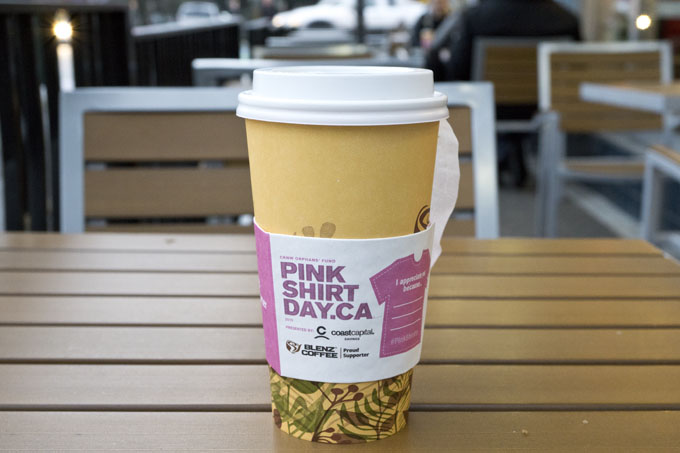 February 25th is Pink Shirt Day in support anti-bullying.  It is really sad to hear of all the bullying that goes on nowadays in schools, particularly cyber-bullying with the prominence of social media.  As a mom, I am concerned about how my child will deal with bullying in the future.  I hope that raising awareness will help generate more support for anti-bullying initiatives to help reduce the incidence of bullying and address bullying when it does happen before it gets to far.  Such cases like Amanda Todd remind us a lot of work needs to be done to tackle bullying.
I was not really aware of Pink Shirt Day until I saw a Social Shopper deal in which a donation of $1 to the CKNW Orphans' Fund Pink Shirt Day will allow you to receive a medium Blenz brewed coffee or organic tea and cookie in return.  It was nice to be able to support a great cause and to indulge in a drink and treat from Blenz!
I headed out to the Blenz Coffee on Davie, which is right where the rainbow crosswalk is.  They have some nice outdoor seating, which is nice for people watching.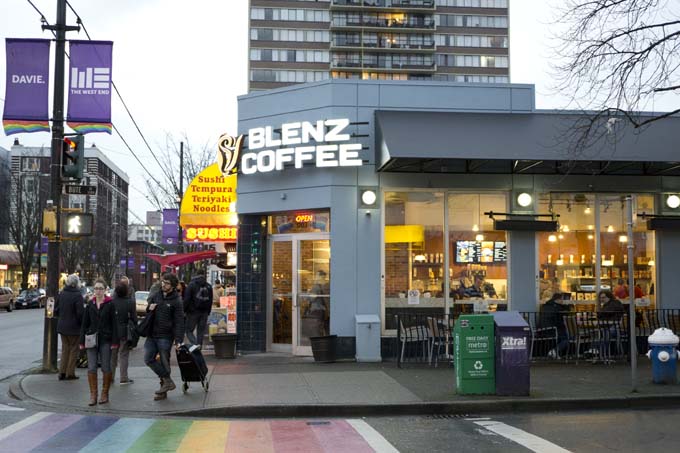 For my choice drink, I had a lovely mangoo rooibos tea.  I then indulged in a peanut butter cookie dipped in chocolate.  It was soft, chewy and went well with tea!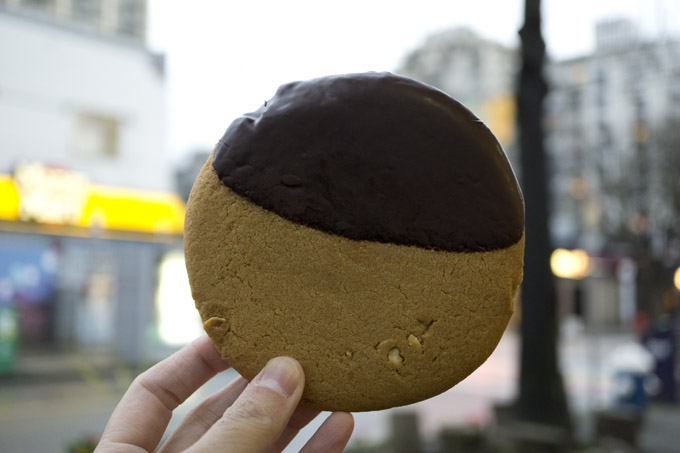 To learn more about Pink Shirt Day, check out here.  You can also text "PINK" to 20222 to donate $5 to anti-bullying campaigns in B.C.!