Pavé NYC is a European-style cafe/bakery from Chef Jonghun Won (Jungsik, La Tabatiere) and Jin Ahn (noreetuh, Jungsik, Per Se).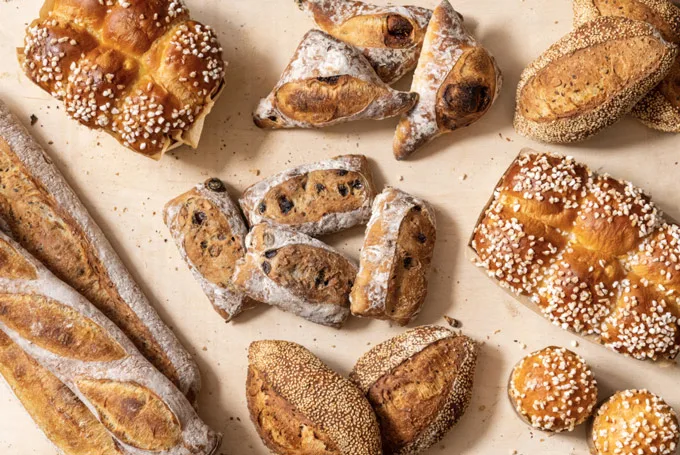 Chef Won attended the Culinary Institute of America, graduating at the top of his class in 2005 with a degree in Baking and Pastries and went on to become the opening Executive Pastry Chef at Jungsik Seoul and Jungsik New York where he met his future business partner Jin Ahn.
Realizing that baking was his true passion, Chef Won left Jungsik in 2014 to take an entry level position at Balthazar as a baking and shaping assistant to immerse himself in the forgotten art of baking bread.
In 2015, he opened his first bakery, La Tabatiere in Closter, New Jersey to high-acclaim, and it has since been noted as one of the best bakeries in Northern New Jersey.
Pavé represents Chef Won's return to the New York culinary scene and will feature signature pastries, sandwiches, and fresh bread baked throughout the day including baguettes, multigrain, sourdough, and olive ciabatta with the help of a state-of-the-art Bongard Paneotrad dough divider, the first in the United States.
The goal of Pavé is to rekindle the art of baking bread fresh throughout the day through timeless artisanal simplicity.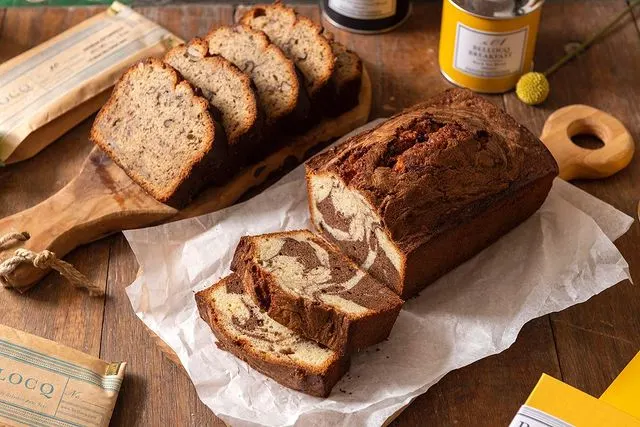 Chef Won and his team meticulously prepare fresh breads by the petit baguette or full loaf for purchase, as well as sandwiches, reminiscent of those found at small shops in Paris.
Chef Won believes that the most beautiful sandwich begins with fresh baked bread, filled with simple, sustainable, and organic ingredients.
He and Jin have enlisted Executive Chef Peter Hong (Gramercy Tavern, New York Palace Hotel) to create their menu, which will include French classics like Jambon Beurre, a sliced baguette with a slab of butter and Dijon mustard, filled with French ham; a Croque Monsieur, béchamel with ham and Dijon mustard on sourdough bread with Gruyere cheese freshly melted over the top; and his sandwich version of a Caprese Salad Vegetarian Caprese, plum tomatoes, mozzarella and basil pesto on fluffy olive ciabatta bread.
Like Chef Won's breads, the signature pastry line of Green Tea Scones with white chocolate; Brioche with passion fruit filling; and Marble Pound Cake, made with bananas, eggs, and swirls of chocolate; among others, are baked in-house daily.
Pavé NYC offers specialty coffee drinks from Counter Culture Coffee, which shares a similar philosophy with respect to sustainability of the products and people.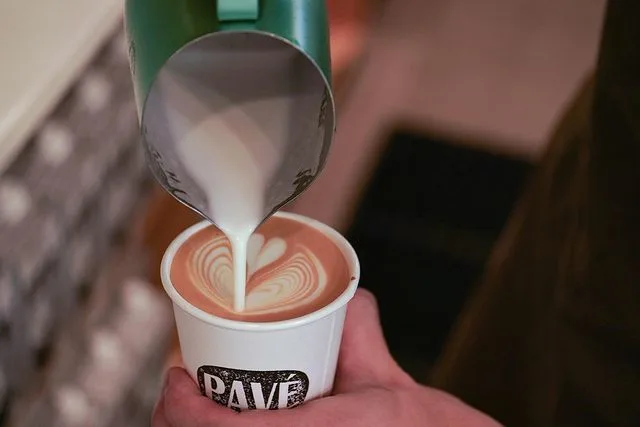 Other beverages include high-quality loose-leaf teas and non-alcoholic beverages.
The interior has a rustic and comforting feel with beautiful frescos adorning the walls throughout the space and hexagonal mosaic flooring, creating a bucolic vibe in Midtown Manhattan.
The counter begins with a display case at the front of the restaurant that wraps into a coffee bar opposite an open kitchen, leading to seating area line with archways, columns, and exposed brick walls.
Pavé NYC is brought to life with greenery and skylight that beg you to slow down a bit and enjoy the simplicity of life–one sandwich at a time.
20 West 46th Street New York, NY 10036
https://www.pave46.com/
@pave_nyc
Tuesday – Friday: 8am to 3pm