Here's a recap of the beautiful dinner we had at Pasjoli – a one-star Michelin upscale French bistro-inspired restaurant in Santa Monica by award-winning Chef Dave Beran.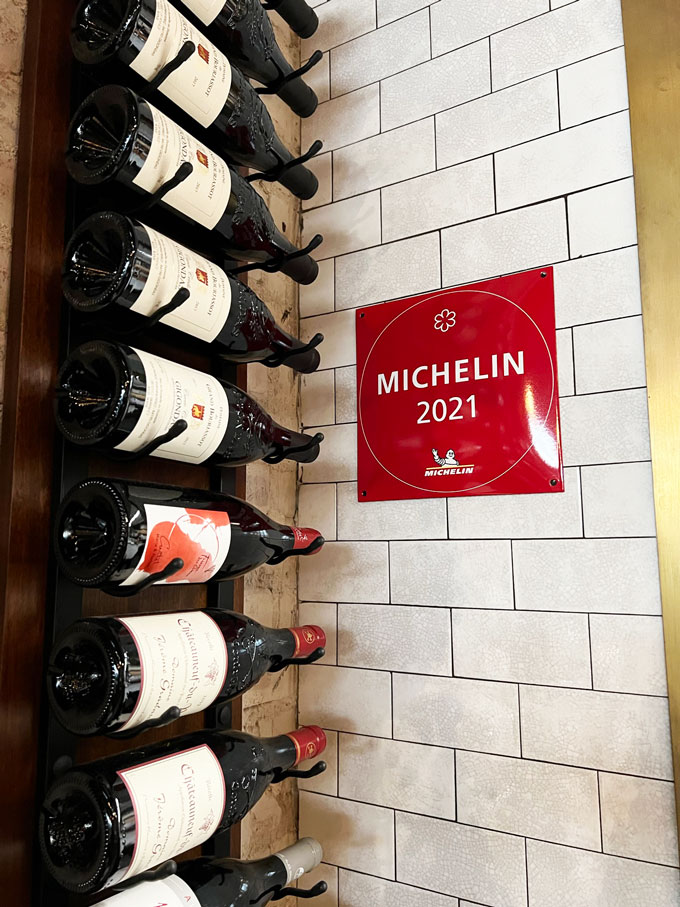 The restaurant pays tribute to French cuisine while showcasing the bounty of produce of Southern California.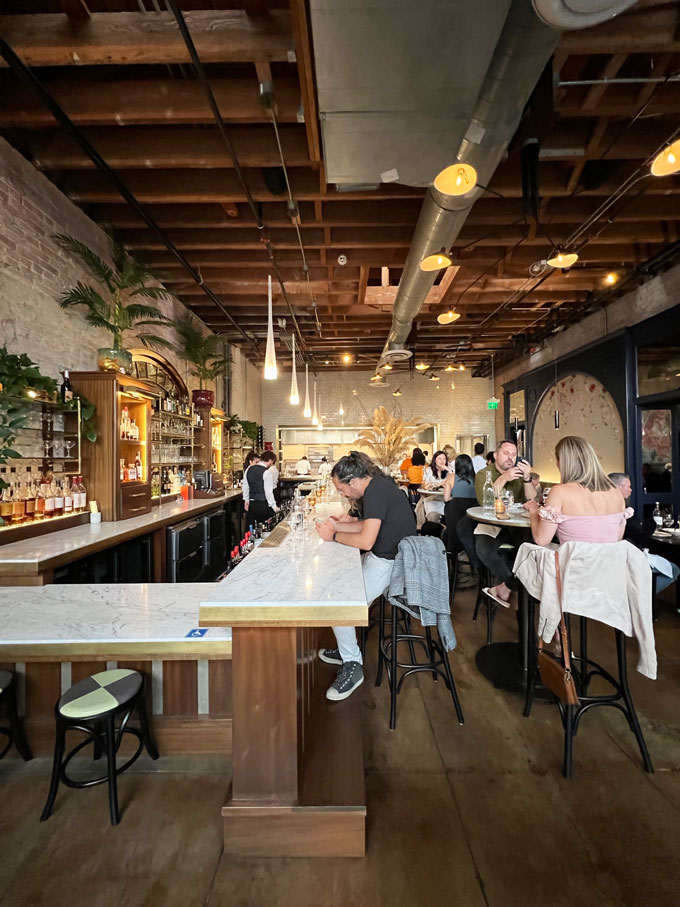 The menu also exemplifies Beran's inventive and thoughtful cooking style in his dishes.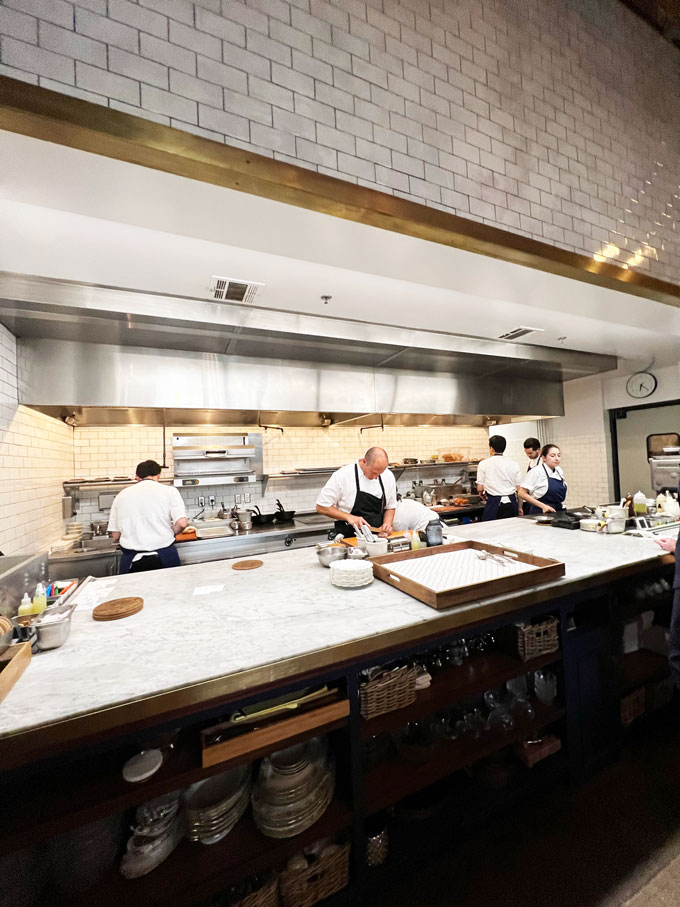 We preordered and had their infamous canard à la Rouennaise à la presse (pressed duck) set featuring a roasted duck breast and two accompanying sides – a salad of market lettuce & crispy duck skin and duck leg bread pudding. Priced at $195 for two people.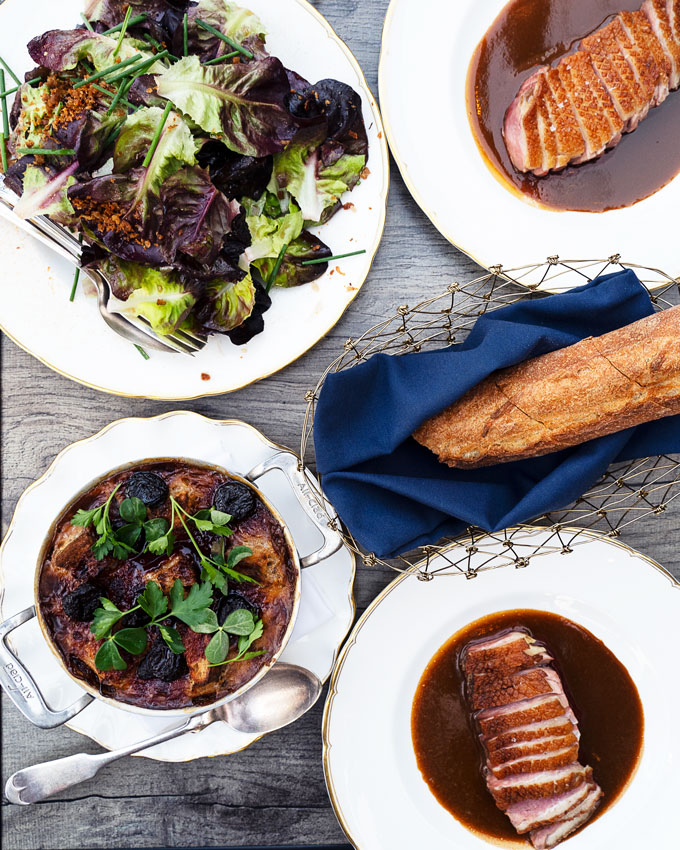 The duck breast was roasted, thinly sliced with a golden crispy skin.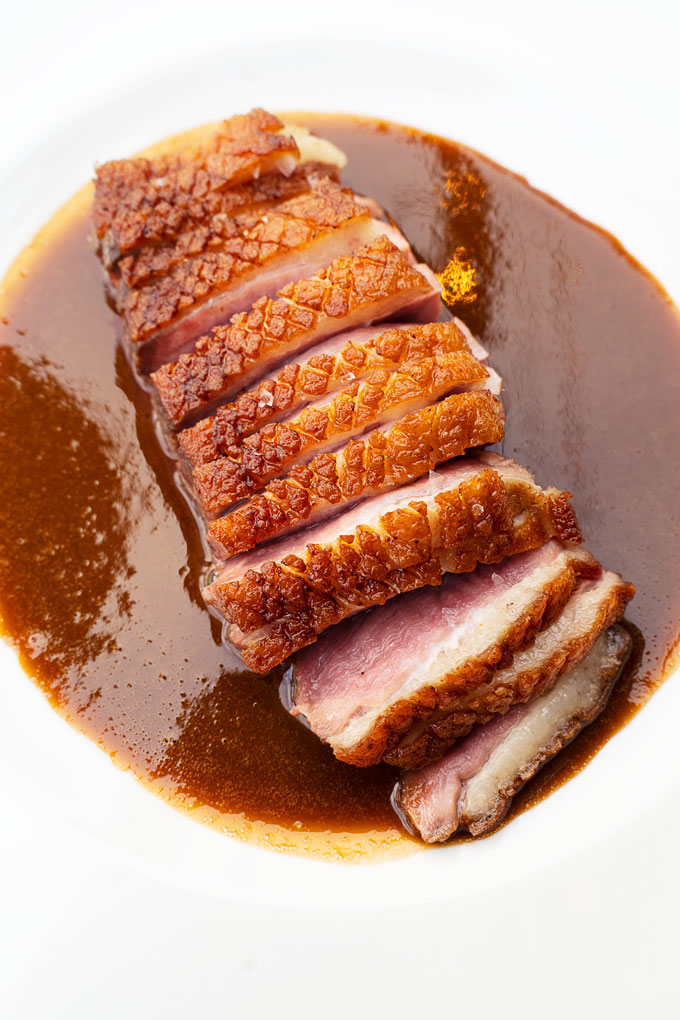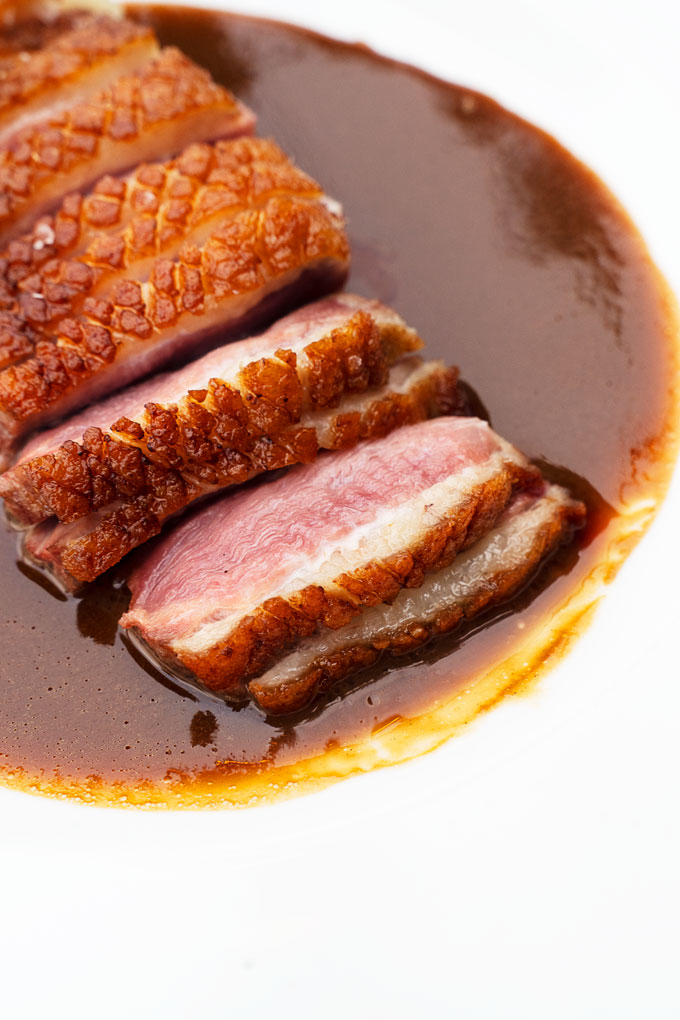 Before the pandemic, Chef would provide some tableside theatrics where guests could watch him use an antique metal press (reminiscent of a medieval torture device) to extract juices (like marrow, fat, blood) from the duck.
The juices would be then cooked with cognac and red wine into a luscious sauce that is spooned over the duck breast.
While we didn't get the show, we still enjoy the pressed duck set which came completed to our table.
This dish was inspired by a recipe from Auguste Escoffier, a French chef who popularized and modernized French cooking methods.
The crisp duck skin was integrated into a refreshing salad while parts of the duck leg were incorporated into a rich, flavorful savoury bread pudding.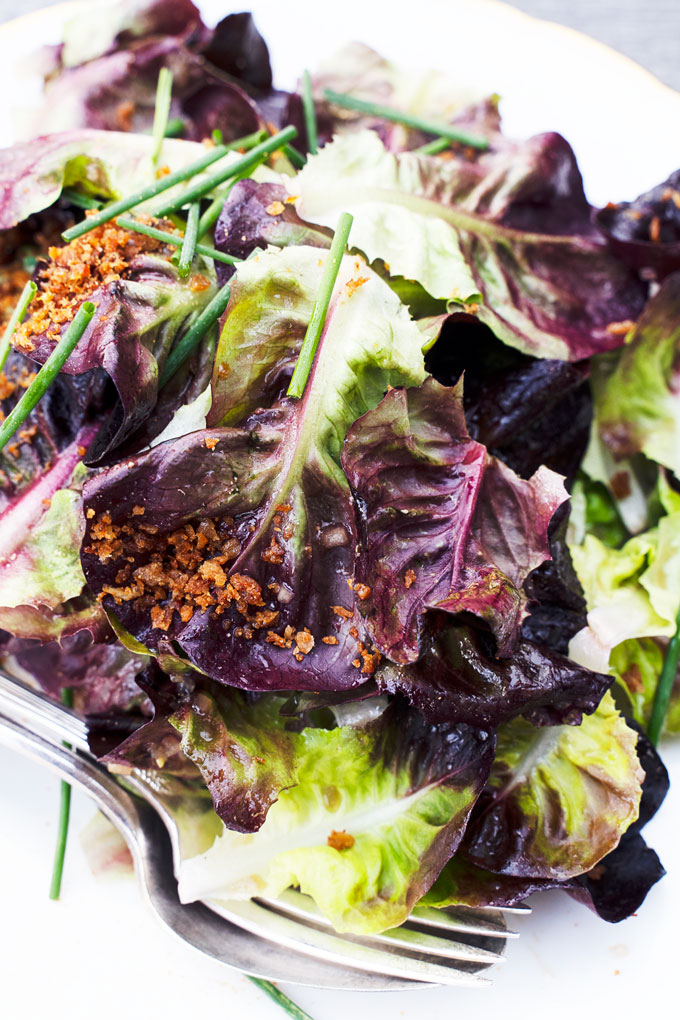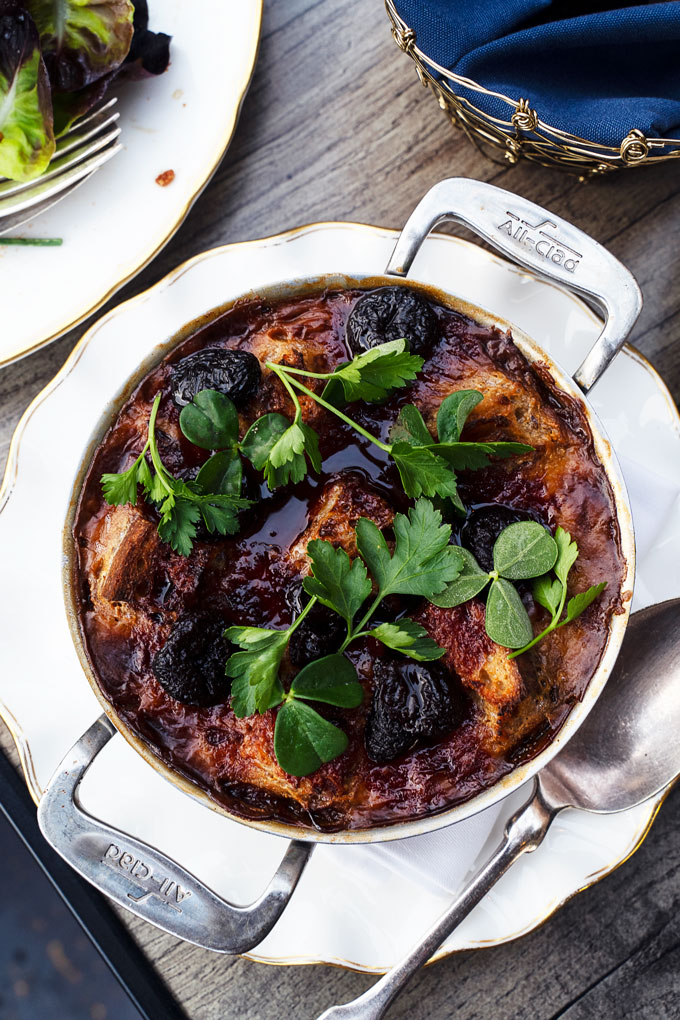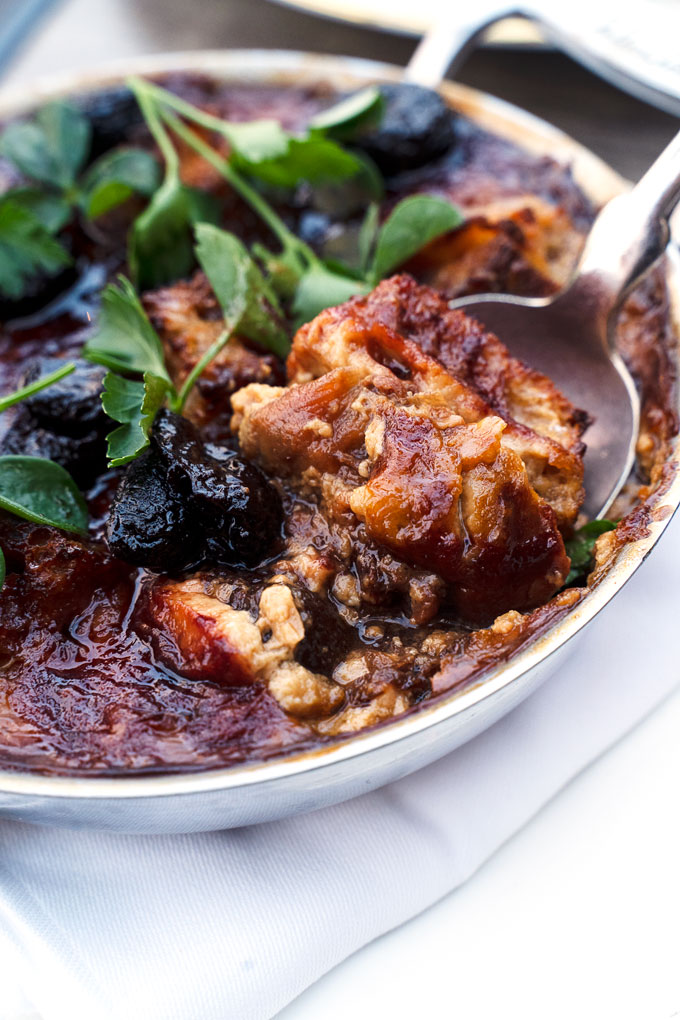 We also had a side of half baguette with churned butter.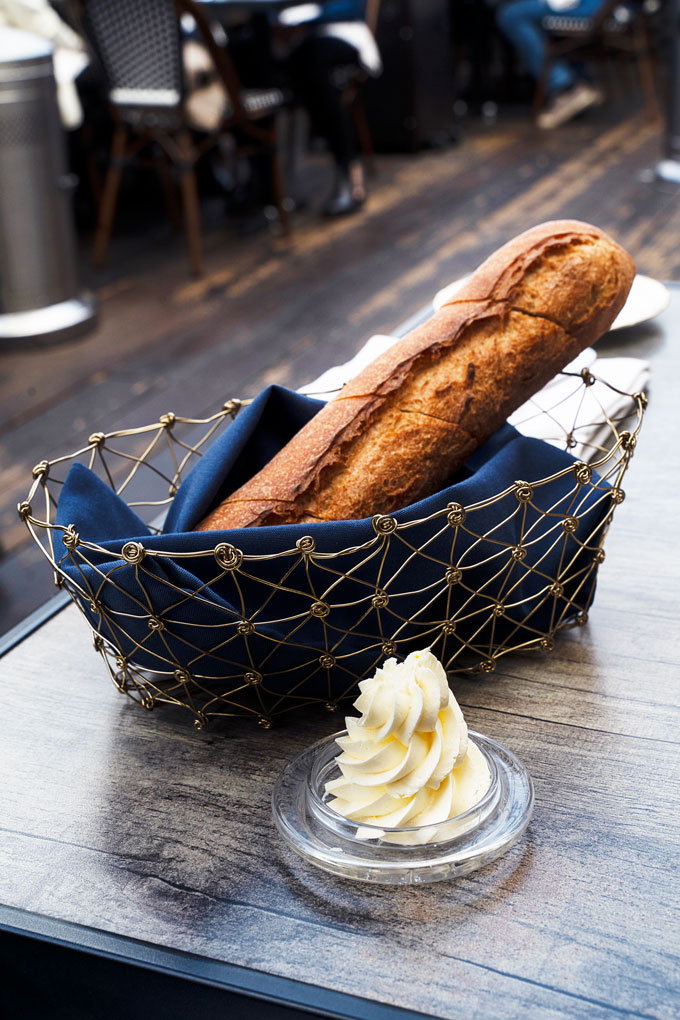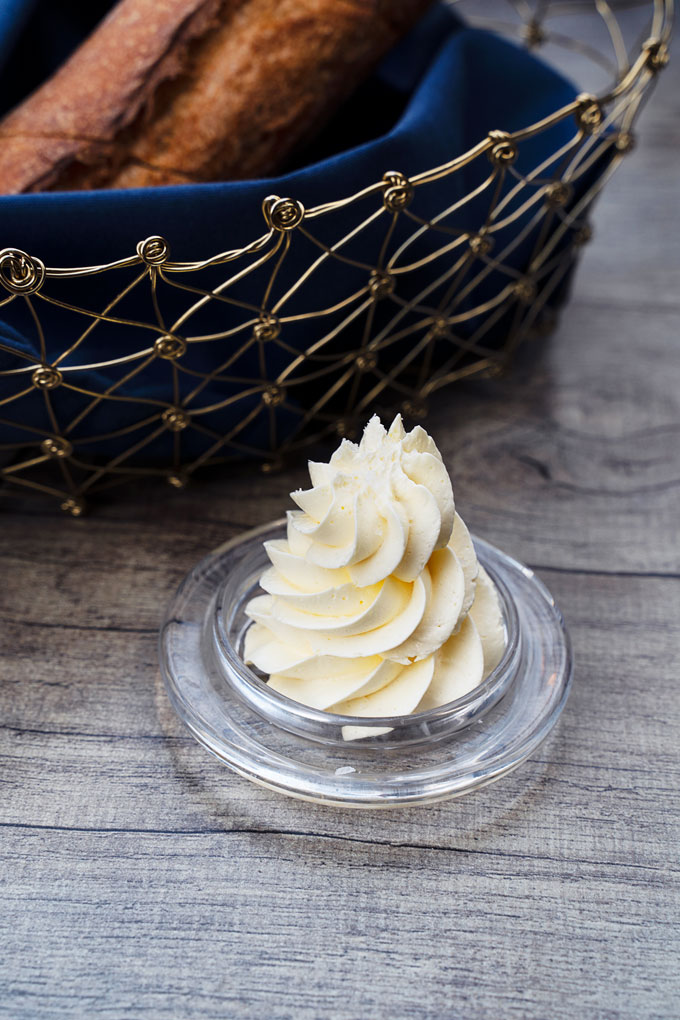 To finish off the meal, there was the perfectly executed soufflé au chocolate featuring bitter chocolate, vanilla ice cream, and warm chocolate sauce.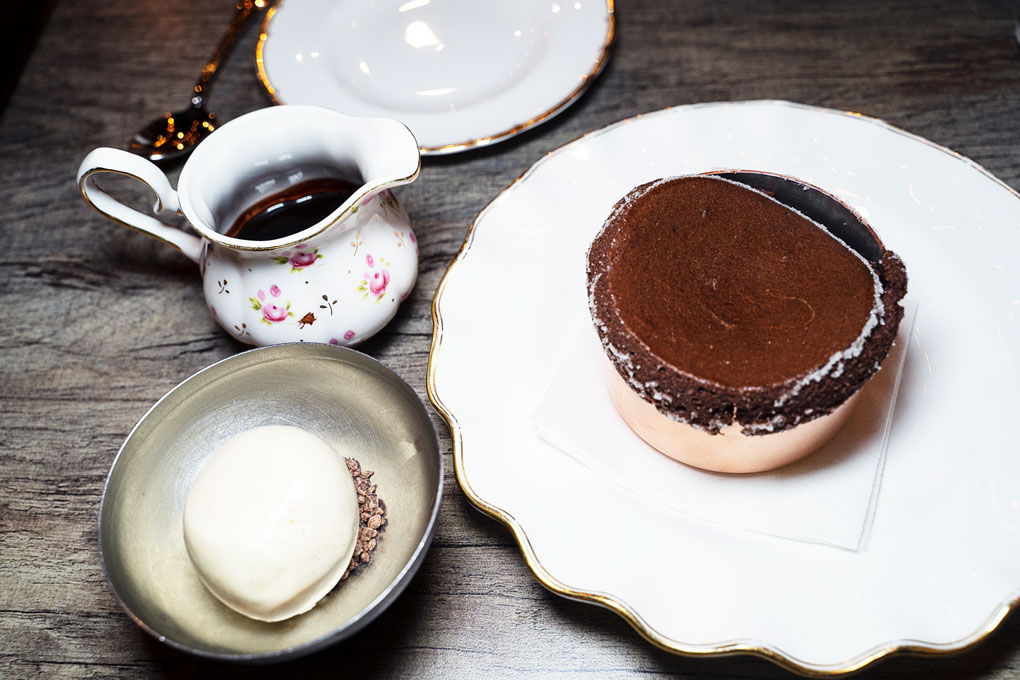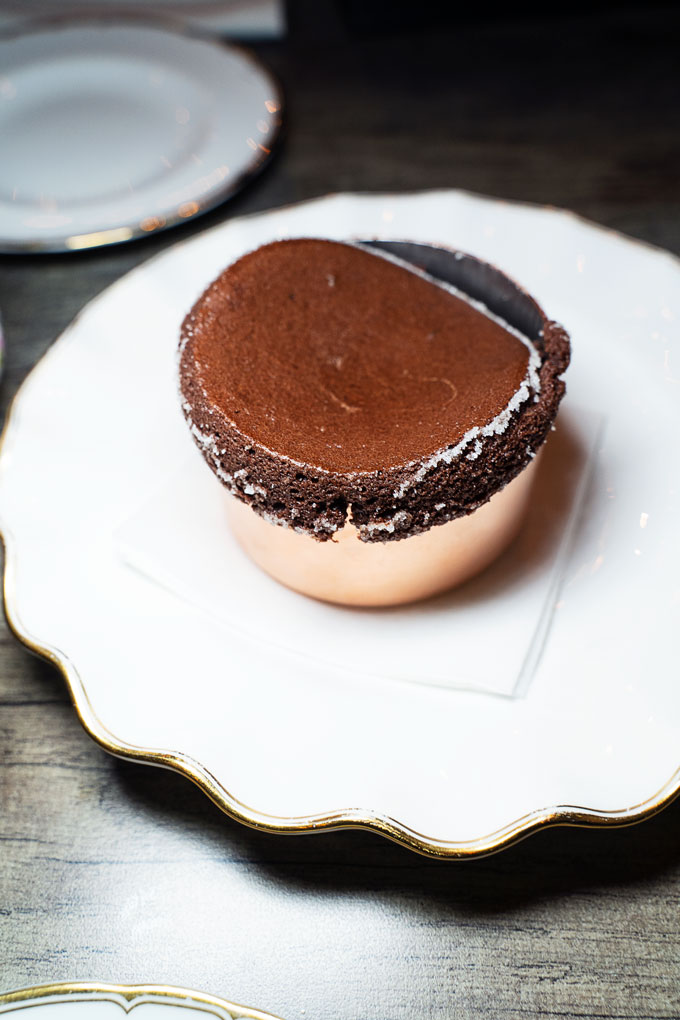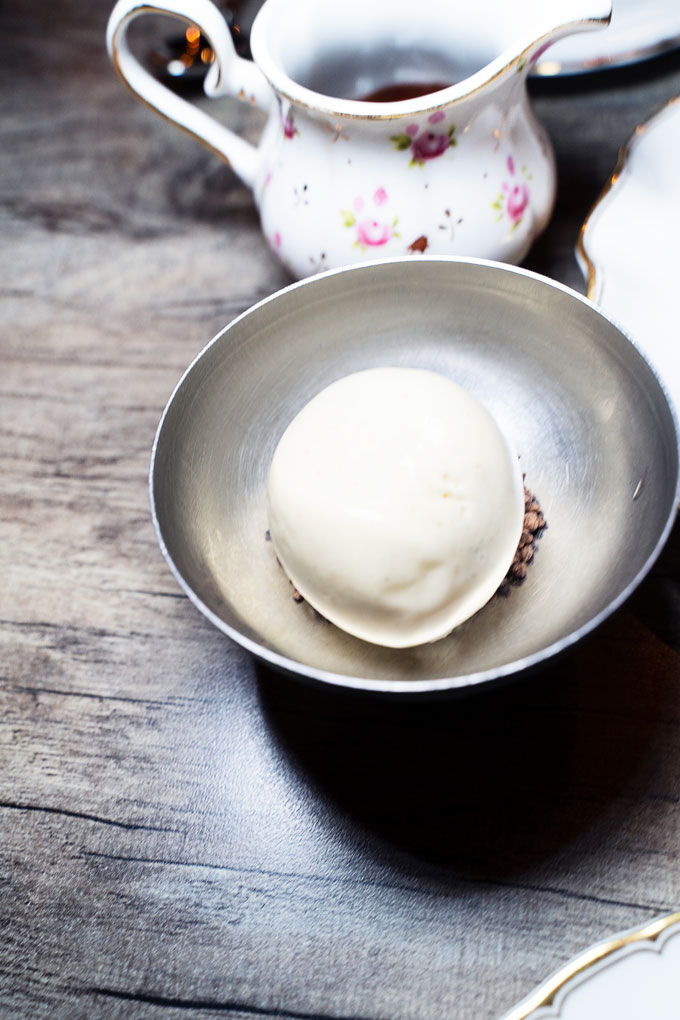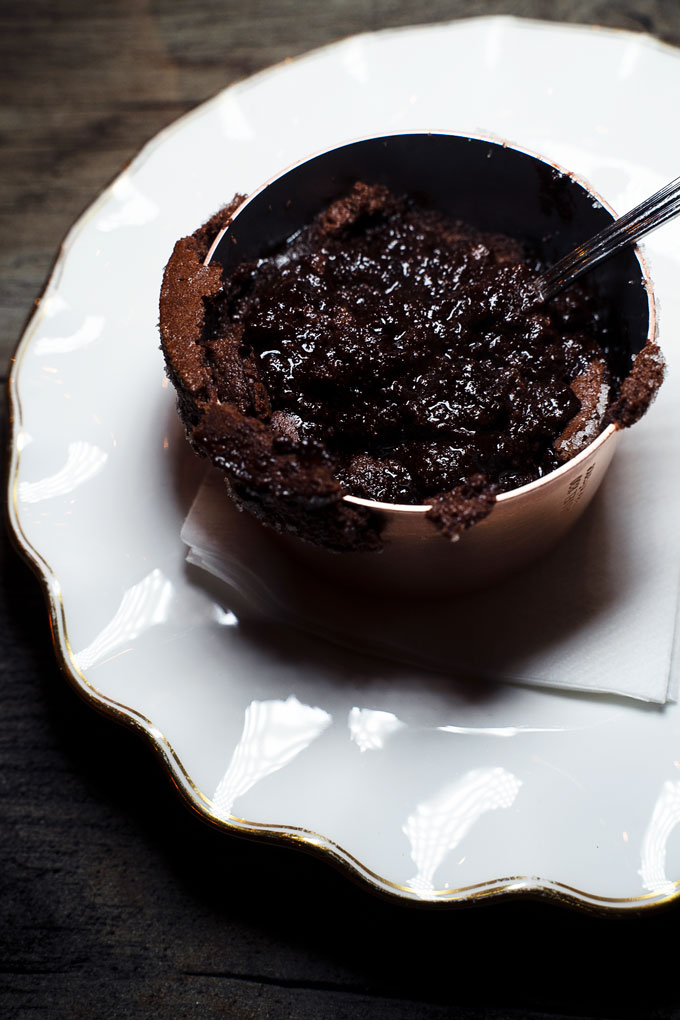 The chic dining room at Pasjoli was buzzing like what you would expect from a busy Parisian bistro.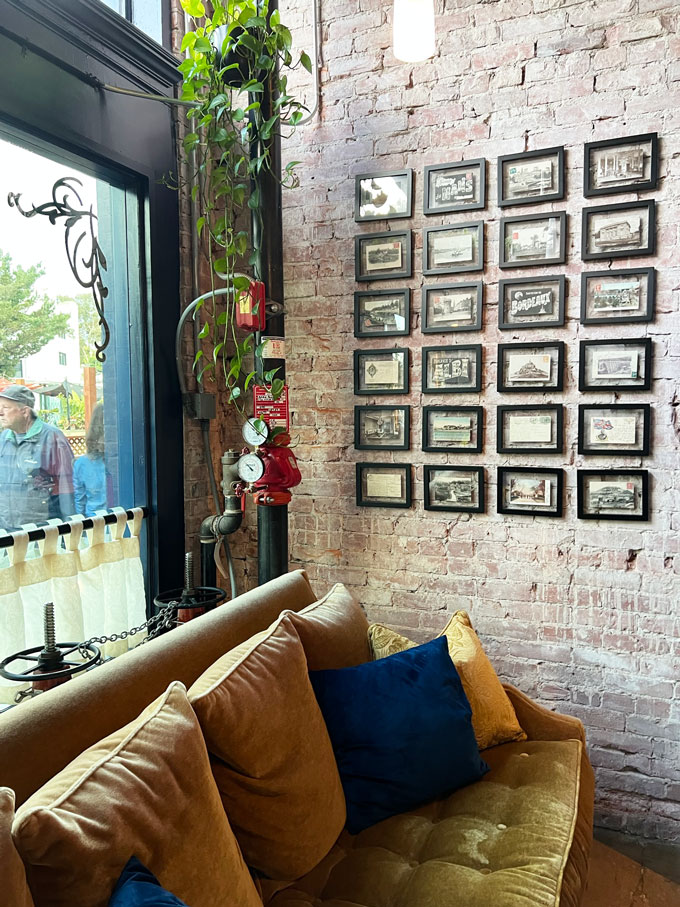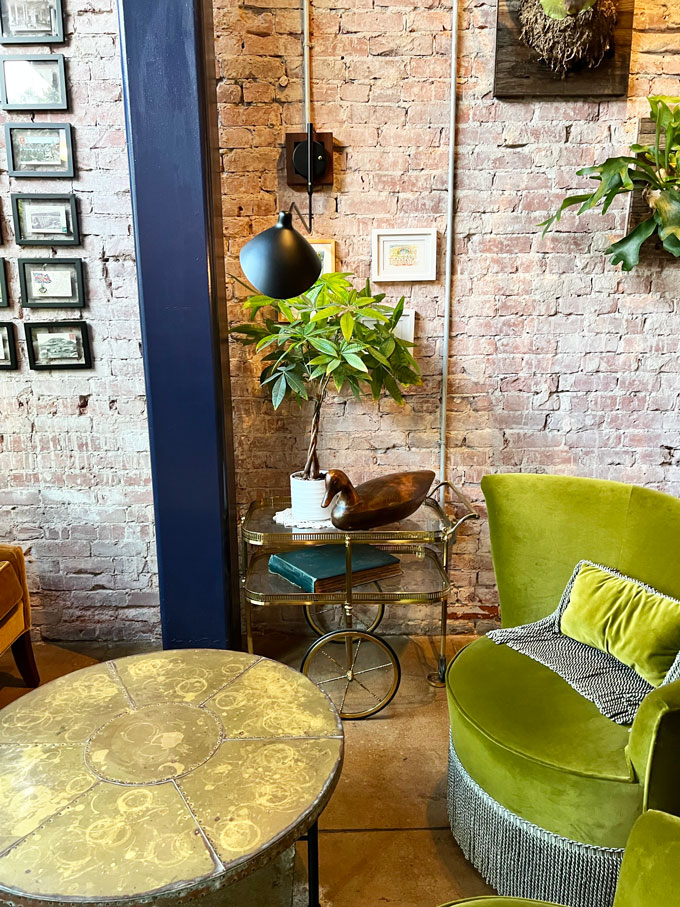 We chose to dine on their lovely patio with overhanging string lights during a beautiful night in Santa Monica. Service was top-notch.
Pasjoli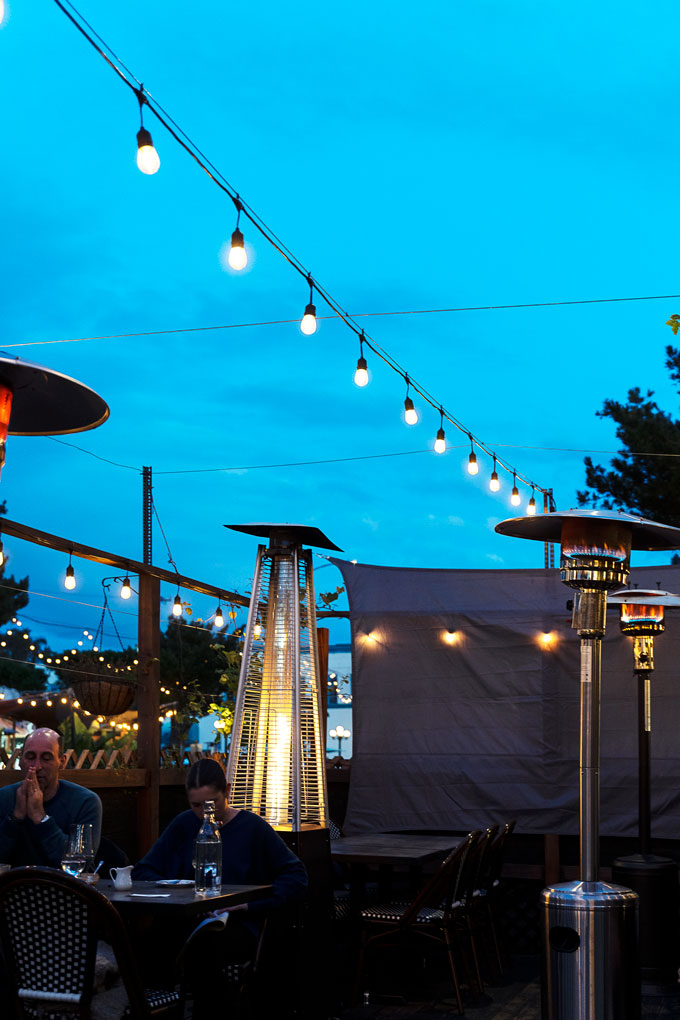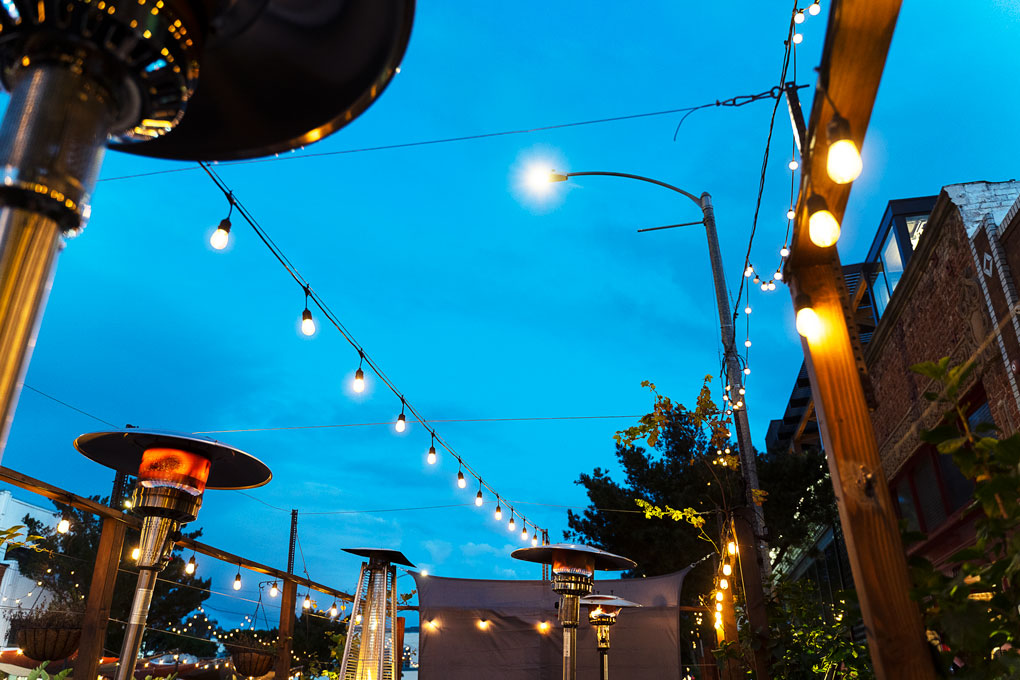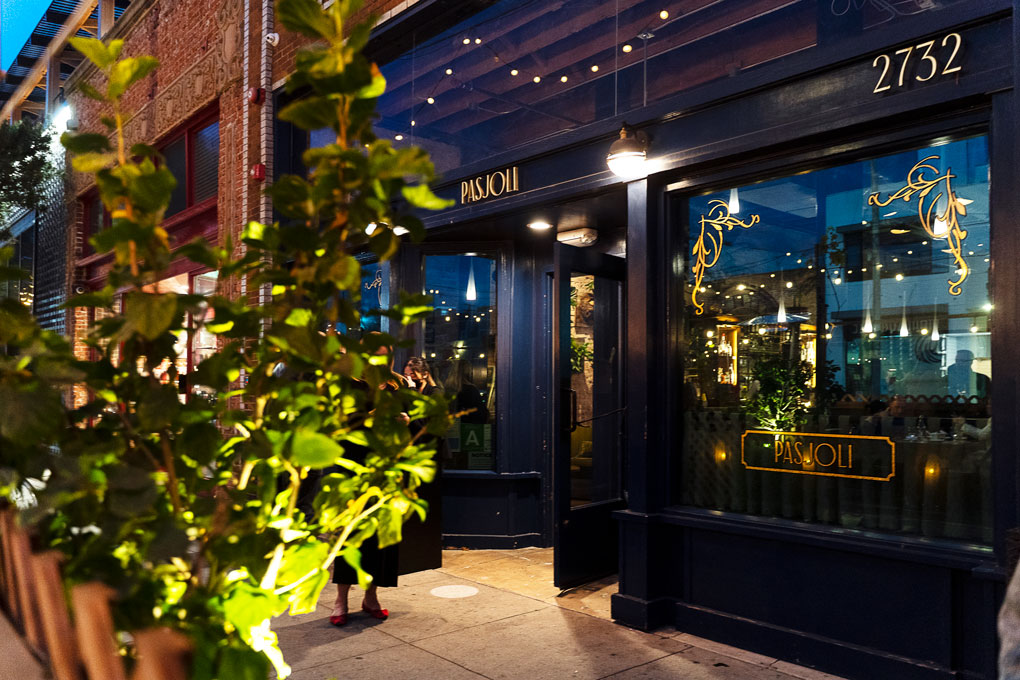 2732 Main Street Santa Monica, CA
www.pasjoli.com