Aside from the wining and dining, I went to a very interesting and health-focused seminar at Cornucopia in Whistler last week.   Kara McMaster is co-founder of Caveman Grocer, a paleo-dedicated meal delivery service in Whistler that started in 2012.  She led a session on what is Paleo and discussed the building blocks to creating delicious and nourishing Paleo recipes.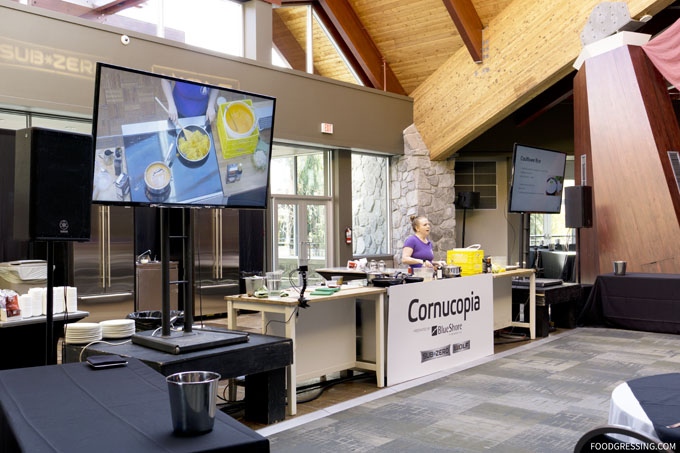 What is Paleo?
At the talk, Kara explained that a Paleo diet means eating "real food" – that is, no gluten, dairy, soy or refined sugars.  Eating paleo means eliminating the preservatives, salt and sugars that are often added to foods.  Paleo works because your body's preferred source of energy is fats.  Fat is a slow burning fuel and is more efficient for your body to use.   However, due to the amount of carbohydrates that we consume on a daily basis in the western world, our bodies burn carbohydrates rather than fat.
When it comes to dairy, casein is a protein which promotes the deterioration of your gut lining.  Dairy is also usually sourced from cows that weren't fed a traditional grass diet so hormones and antibiotics show up in the milk.  Kara suggests that if you do dairy, look for ones where the cows are grass fed.
Going paleo also means going grain-free.  Grains are simple carbohydrates which break down into sugar quickly.  This can cause a spike in both your blood sugar levels and insulin levels.  High insulin levels present your body from burning fat because they focus on converting the excess glucose in your blood into energy and storing the rest as fat.
You know what they say, sugar is bad for you.  At the session, Kara reminded us that sugar does not contain any nutrients and is associated with diseases like diabetes, autoimmune diseases, heart disease and obesity.
So what can you eat?
Lean meats, fish, seafood, eggs, vegetable, some fruit (berries and less sugary ones), nuts and natural oils (olive, coconut, and avocado oils).  Kara notes that the building blocks to great paleo recipes include homemade bone broth, homemade nut milks, fresh herbs and spices, coconut & almond flours, onions, garlic, and more.  Furthermore, whole, free range chickens are recommended.
I was able to try Kara's paleo Thai Chicken Curry Soup which was insanely delicious.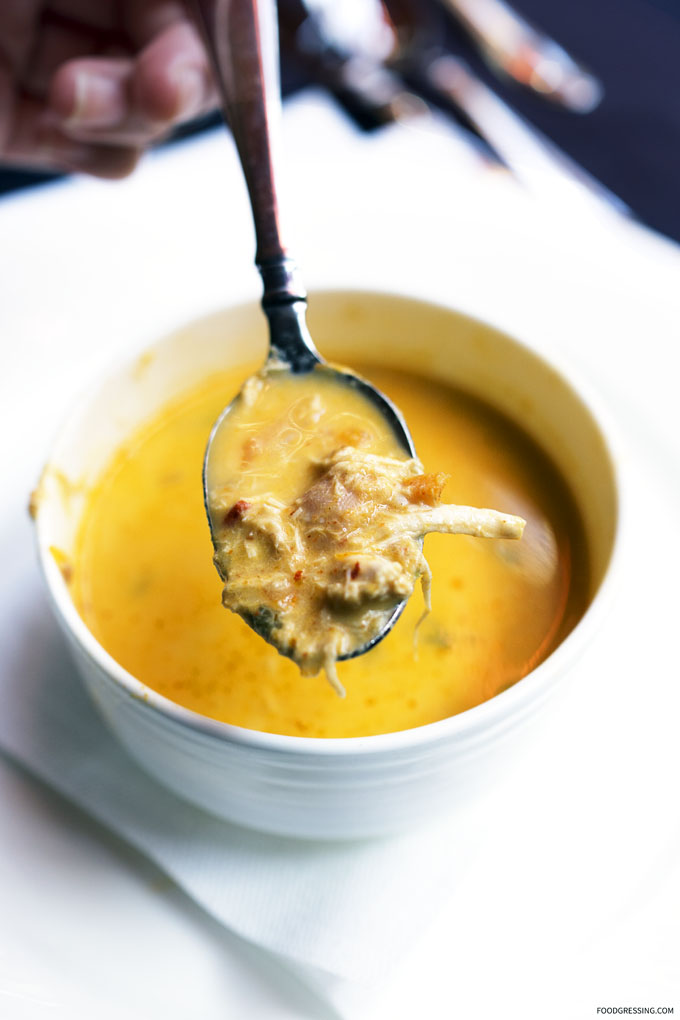 She also prepared Spaghetti Squash for the audience.  I'm definitely going to be trying this at home!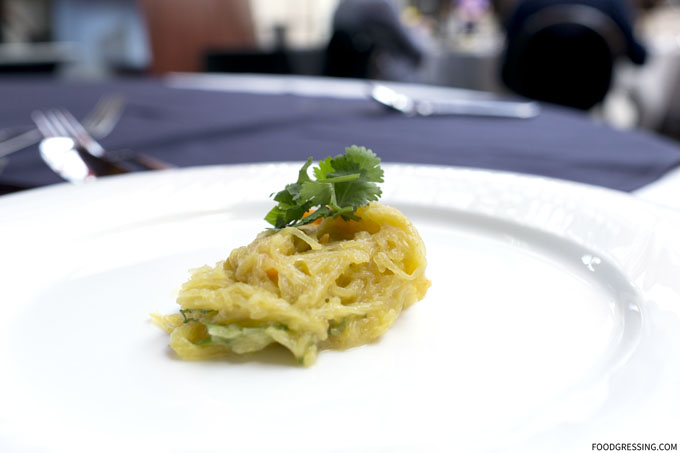 To learn more about Cavemangrocer and their products, visit cavemangrocer.com.  For more information on other Culinary stages and events at Cornucopia, visit www.whistlercornucopia.com.  The festival ends Sunday, Nov 19.