Canada's favourite cookie, OREO, is turning 110 in 2022, and is kicking off this big milestone through a campaign that encourages fans of all ages to "Never Stop Wishing." The celebration includes the debut of a new limited-edition cookie: the OREO Chocolate Confetti Cake Cookie!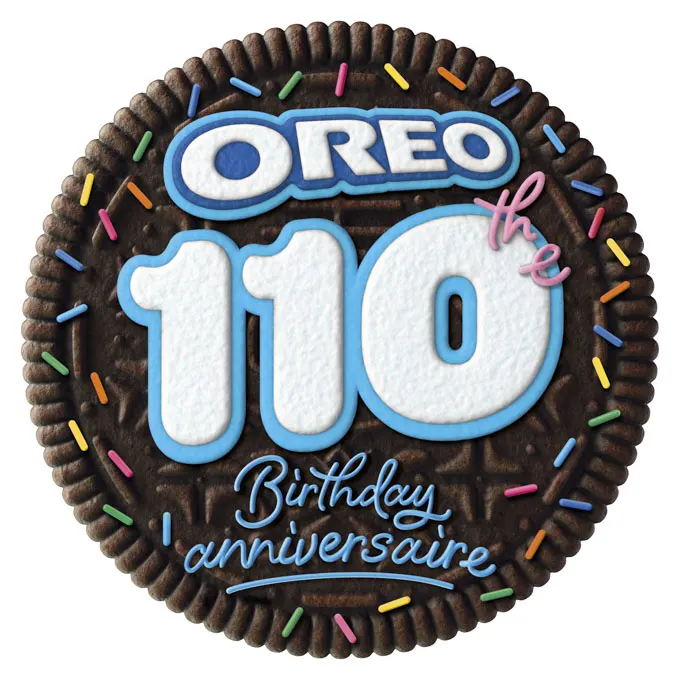 What's a birthday without cake?
The new limited-edition OREO Chocolate Confetti Cake Cookie will be available at retailers across Canada starting this week, while supplies last. It's the first-ever OREO cookie to feature rainbow sprinkles both in and on the cookie and the creme filling features two delicious layers – the signature creme fans know and love filled with sprinkles, plus a rich chocolate cake flavoured creme.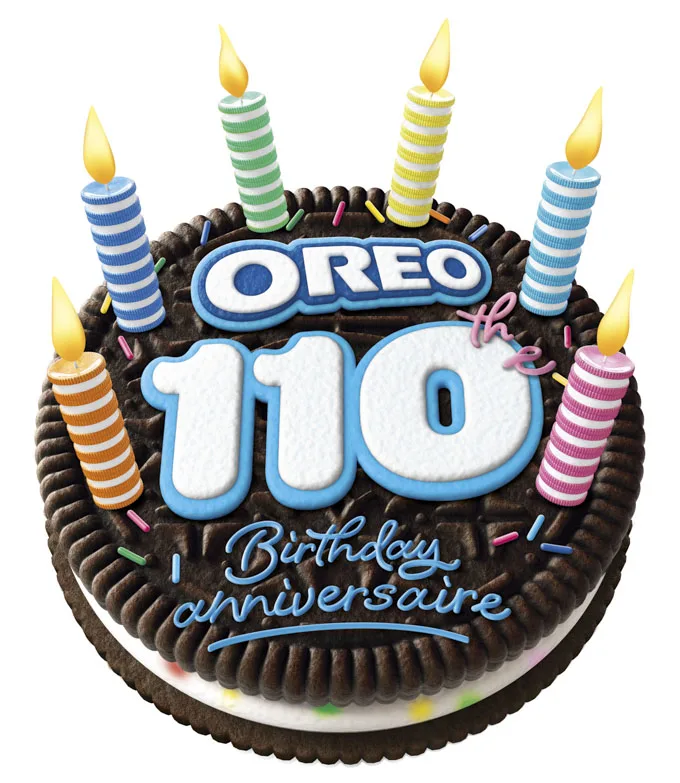 How Canadians can win
As an extension of that message, from February 21 to April 8 OREO will be hosting a national contest to grant one lucky winner's wish. By visiting OREO110.ca or scanning the code on any specially marked package, consumers will have a chance to enter and win exciting prizes, including a lifetime supply of OREO cookies.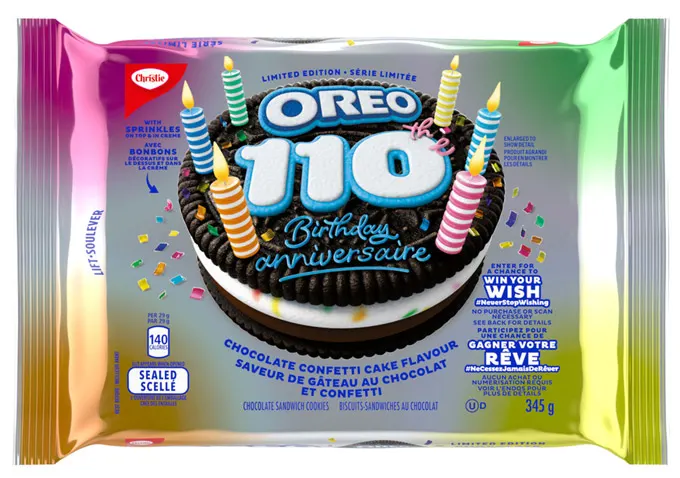 All About OREO
OREO was first introduced to the world in 1912, in what is now New York's premier food market, Chelsea Market
March 6: the OREO brand's official birthday and National OREO Day
OREO and is enjoyed in more than 100 countries
Over the years, OREO has introduced countless variations of the signature OREO cookie, including Thins, Double Stuf and Mega Stuf OREO Cookies, and more
OREO will be launching even more surprising limited-time flavours in Canada this year, including the OREO Neapolitan Cookie