As the seasons change and leaves begin to fall, OEB Breakfast Co. is thrilled to announce the launch of three delectable additions to their menu.
Montreal Smoked Brisket Benny
The Montreal Smoked Brisket combined with smoked sweet mustard creates a touch of sweetness to balance the richness of the brisket.
Nestled on a butter croissant, the dish features perfectly poached eggs and brown butter hollandaise, while smoked sweet mustard adds an extra layer of flavour.
To complement this dish, OEB Breakfast Co. serves it with herb potatoes fried in beef tallow.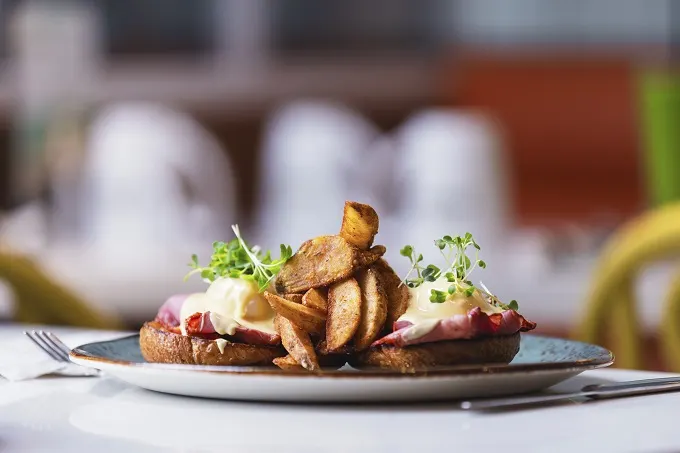 Moroccan Waterfowl Benny
The Moroccan Waterfowl offers layers of depth and rich flavours.
Made with smoked ras el hanout spiced duck breast, porcini mushroom-truffle ragù and pomegranate.
Poached eggs and brown butter hollandaise unite these elements on a butter croissant.
This dish is both comforting and complex, making each bite an indulgent experience.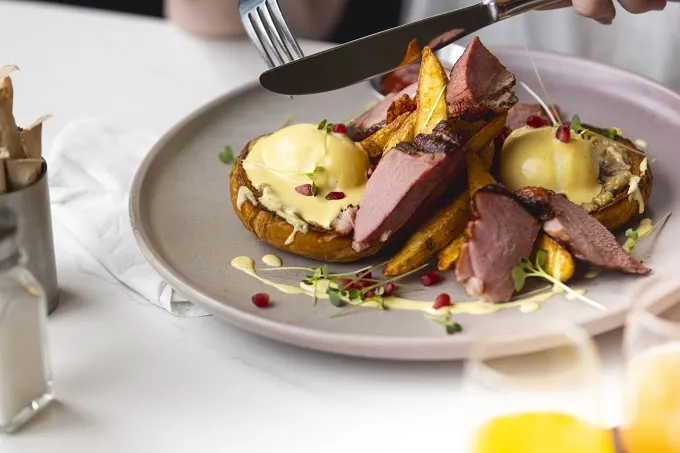 Duck Club
The Duck Club combines tender duck confit and smoked chicken on rustic French rye bread.
Aged cheddar, heirloom tomato, arugula and pickled onions enhance the layers of flavours, while hoisin mayonnaise adds a taste of tartness.
The Duck Club is served with pommes gaufrettes fried in beef tallow, the perfect side to the ultimate sandwich.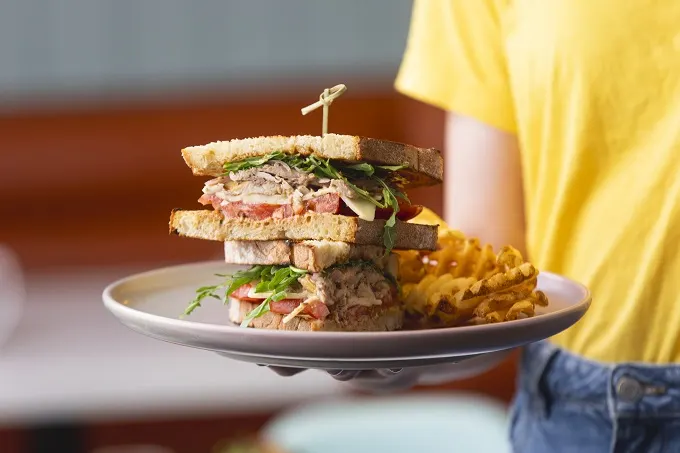 These three new menu items exemplify OEB Breakfast Co.'s commitment to culinary innovation and their dedication to offering a unique dining experience.
Each dish is a testament to the restaurant's dedication to sourcing high-quality ingredients and showcasing the artistry of breakfast.
These new additions to the OEB Breakfast Co. fall menu are now available at all OEB locations in Canada, making it the perfect time to gather with friends and family to enjoy.
Most OEB locations offer a Yelp Waitlist only, however, weekday reservations can be made at a select number of locations.
For more information on each specific location, guests can visit the website here, and like them on Facebook @oebbreakfastco or follow on Instagram @oeb_breakfast and TikTok @oebbreakfastco.