Obanhmi has opened up a sixth location in Metro Vancouver. Obanhmi Yaletown has taken over the space formerly occupied by DD Mau.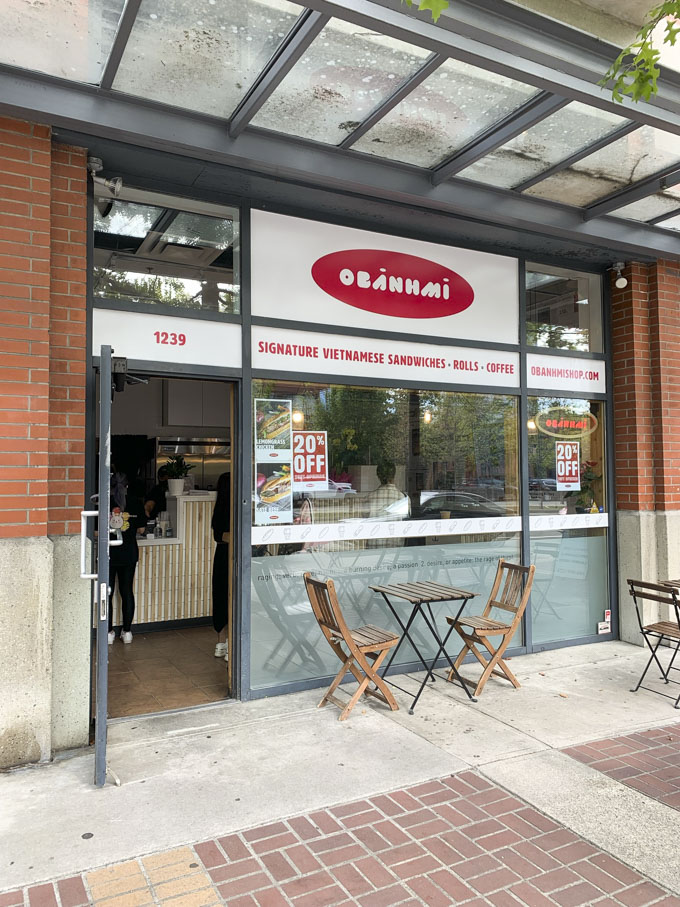 The brand has locations on Kingsway, West Broadway, Burnaby, Langley City, Surrey and one in Calgary.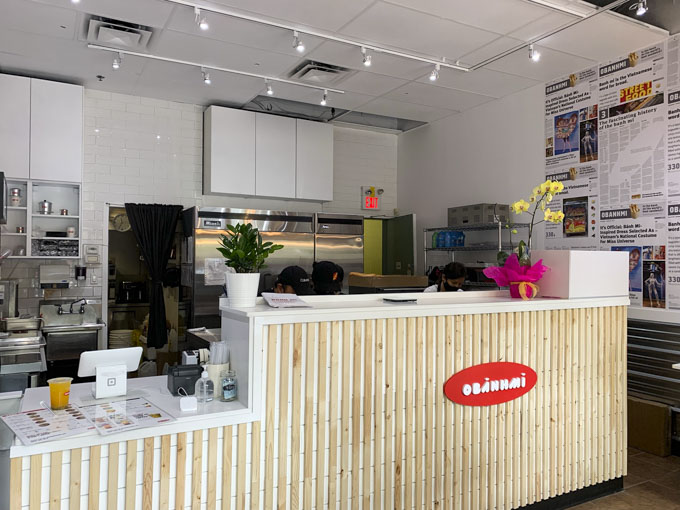 One the menu are their signature banh mi (sandwiches), spring and salad rolls, and Vietnamese iced coffee.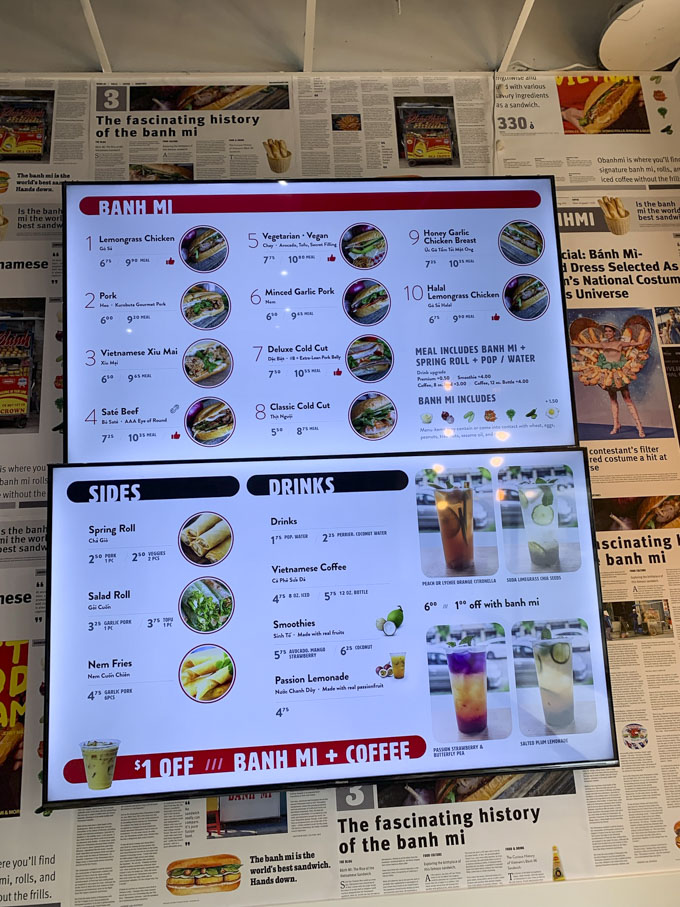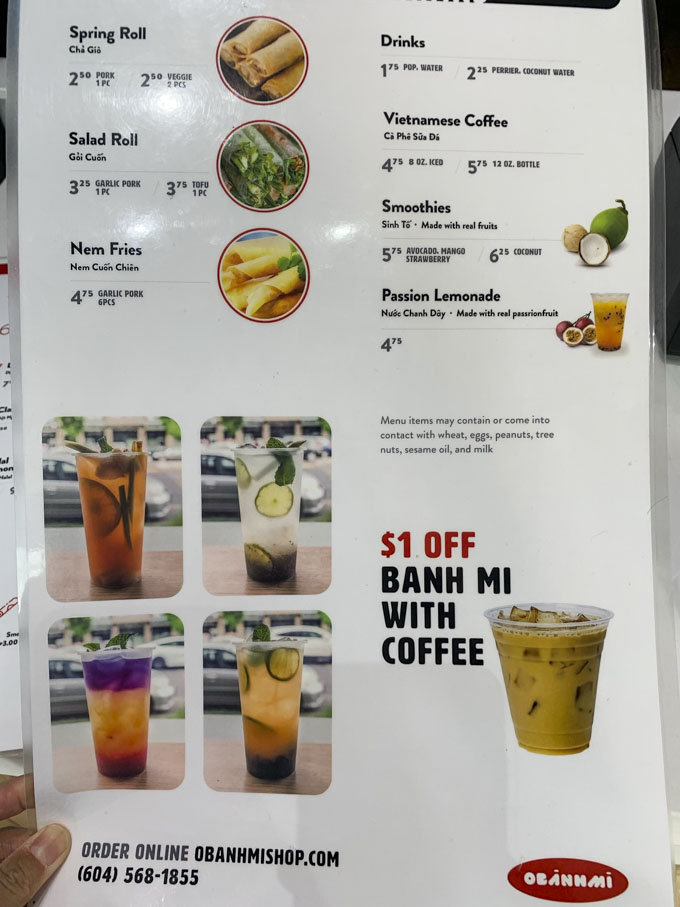 I got the following: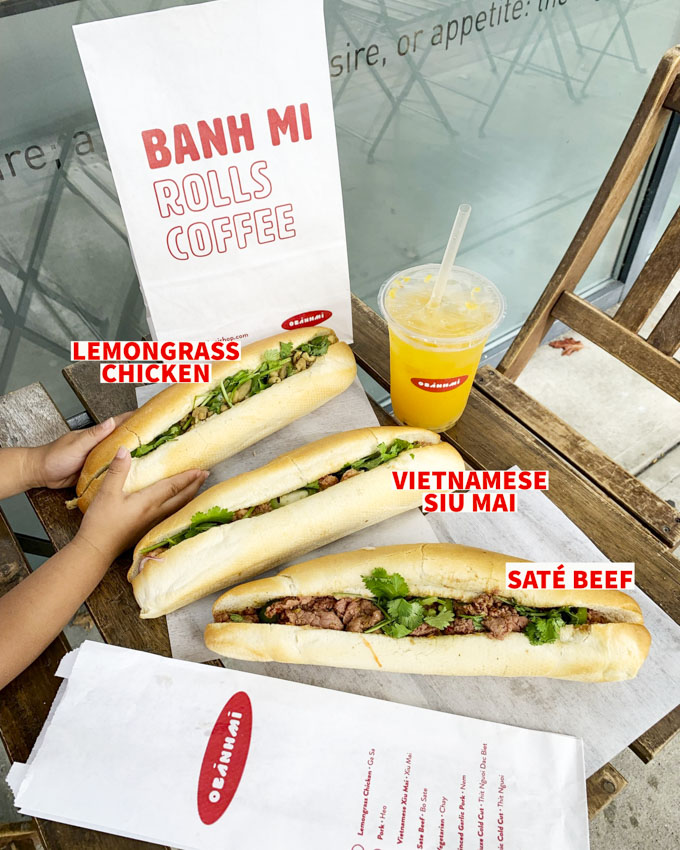 Lemongrass Chicken (marinated with lemongrass, red curry, Asian sweet chili sauce, garlic, ginger, basil, soy sauce, and fish sauce)
Vietnamese Xiu Mai (tender minced pork in house-made tomato sauce)
Sate Beef (AAA eye of round beef marinated in aromatic 'sate' sauce. Vietnamese sate sauce is a spicy flavour bomb loaded with big, bold southeast Asian spices including garlic, lemongrass, and fish sauce).
Passion Lemonade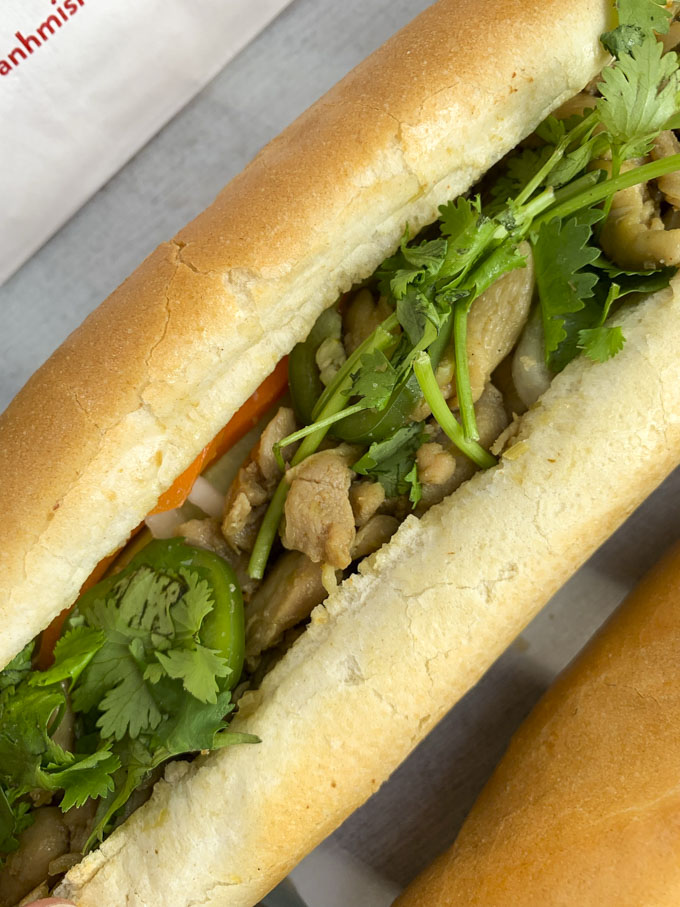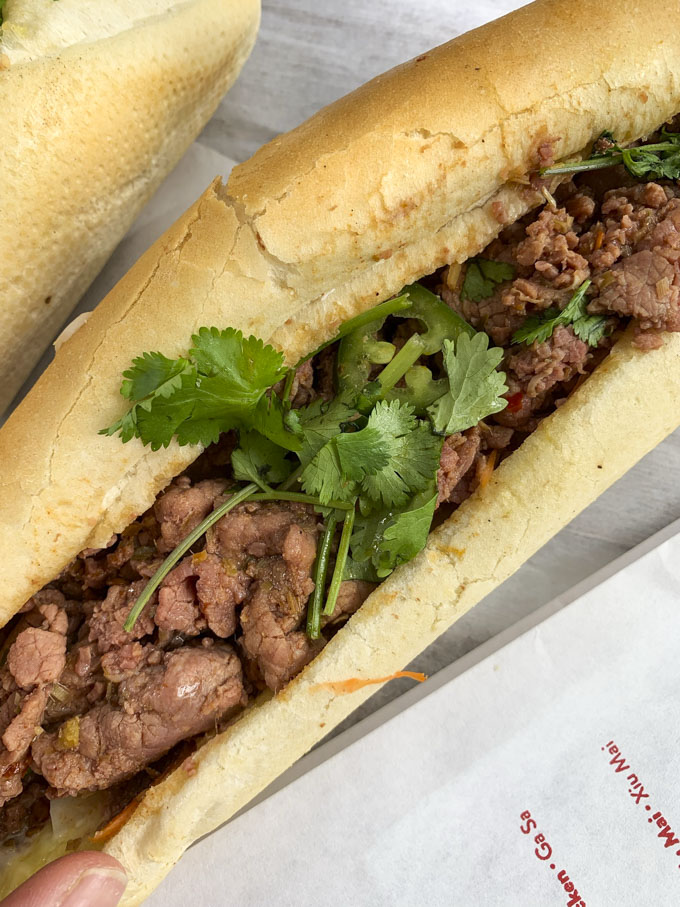 The banh mi were delicious. Bread was crispy on the outside and soft on the inside. Ingredients tasted fresh. Proportions of bread to filling were reasonable. My favourite was the Lemongrass Chicken. The Passion Lemonade was good too.
They offer counter to-go service but they have some tables on the outside.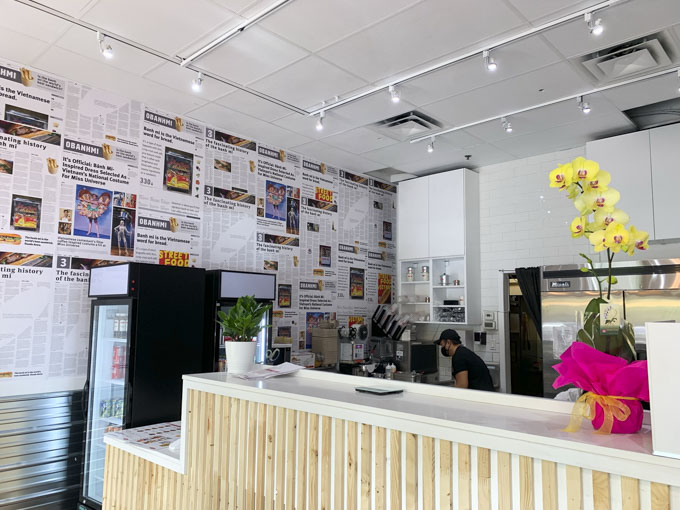 I liked how their interior of Obanhmi Yaletown has some posters showcasing some interesting facts on banh mi.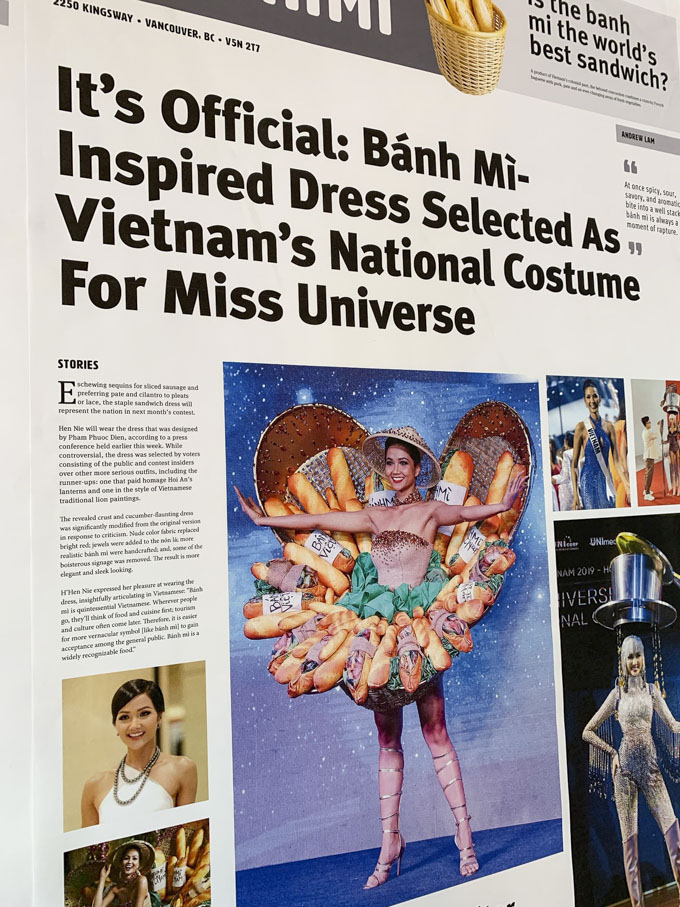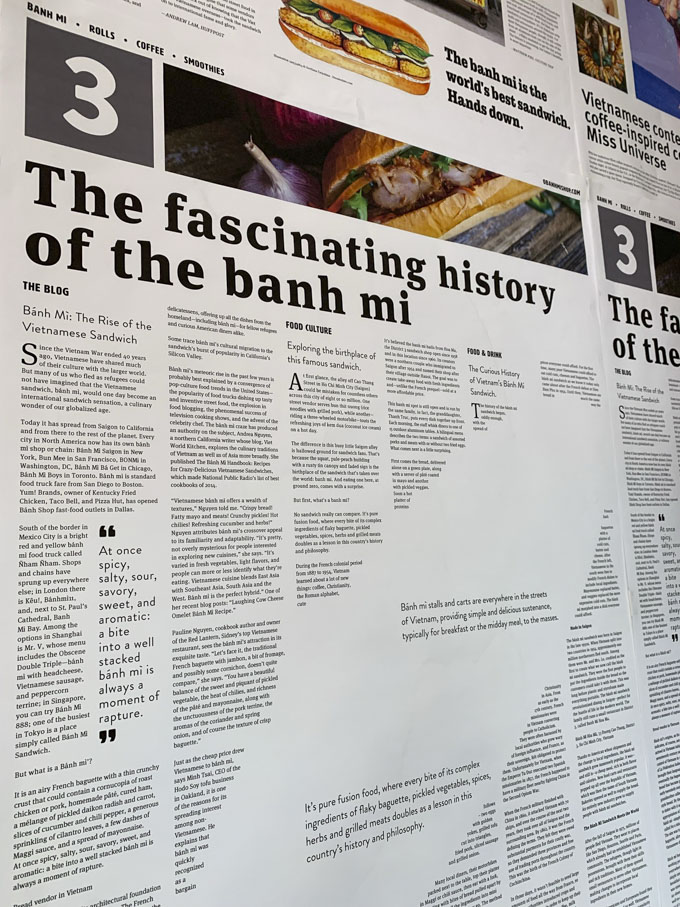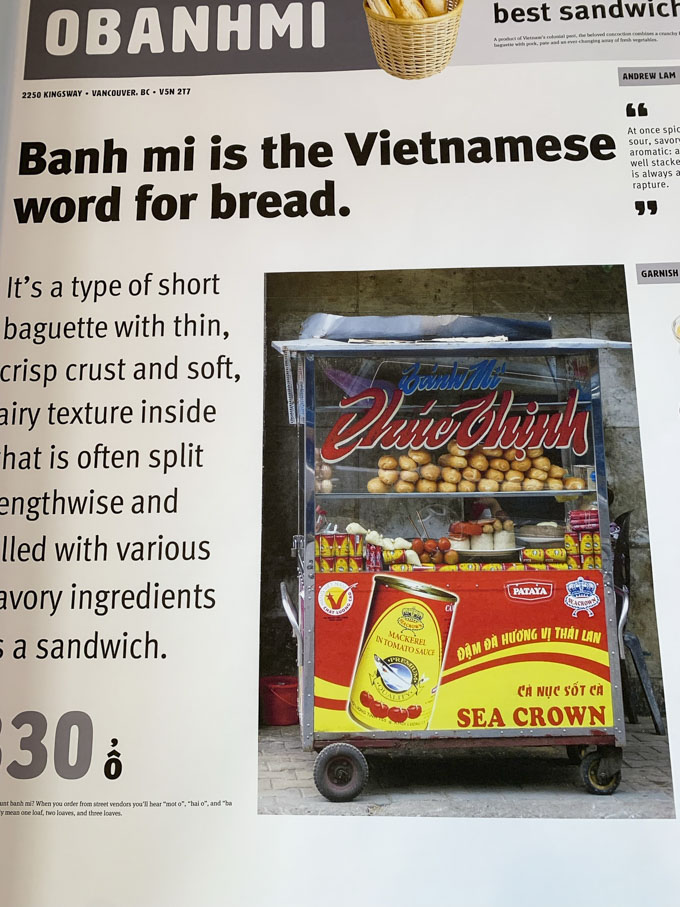 1239 Pacific Blvd, Vancouver, BC