Nootka Marine Adventures, operators of three resorts on the West Coast of Vancouver Island, has announced a new partnership with renowned British Columbian Chef William Lew.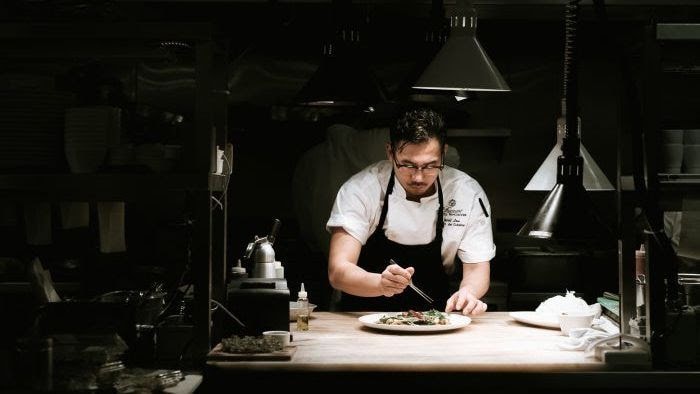 A new menu and unique culinary experience for guests is expected in the 2021 season at Moutcha Bay Resort, Nootka Sound Resort, and Newton Cove Resort.
Chef Lew is the former Executive Chef for Ocean Wise and Notch8 at Fairmont Hotel Vancouver.
He is known for his love of fresh, sustainable ingredients and using food in unique ways to convey emotion and tell stories.
This exciting collaboration will bring him out of the city and into the wilderness of Nootka Sound, an area known to locals as a hidden gem and well-loved by savvy outdoor explorers.
Chef Lew is excited to begin working with Nootka Marine Adventures, and creating menus with the resort chefs that focus on sustainability, premium ingredients and elevated offerings to create a magical experience for the guests.
Moutcha Bay Resort, a two-hour drive from Campbell River, features the Conuma Grill, a comfortable and cozy family restaurant which celebrates fresh and locally sourced ingredients and with expansive patio seating and ocean views.
Nootka Sound Resort and Newton Cove Resort offer four- and five-course dinners respectively, to their guests' all-inclusive package stays.
Nootka Sound Resort is also the location for the 2021 West Coast Culinary Adventure, a three-night retreat with innovative menus, cooking demonstrations, wine and beer pairings, outdoor adventures, and entertainment.
Nootka Marine Adventures has a continued goal is to exceed expectations and create long-lasting memories for our guests. The culinary journey is an essential part of that experience.
Nootka Marine Adventures offers wilderness experiences for everyone with a variety of custom adventure packages including salmon fishing and halibut fishing charters, historic and wildlife tours, ocean kayaking, and more.
Accommodation options range from a full-service RV park, oceanfront chalets and luxury yurts at Moutcha Bay Resort and all-inclusive vacations at two first-class floating fishing resorts, Nootka Sound Resort and Newton Cove Resort.
Visit www.NootkaMarineAdventures.com to learn more.