Here's a look at things to do for New Year's Eve Jacksonville 2021 and where to go for New Year's Day Brunch 2022.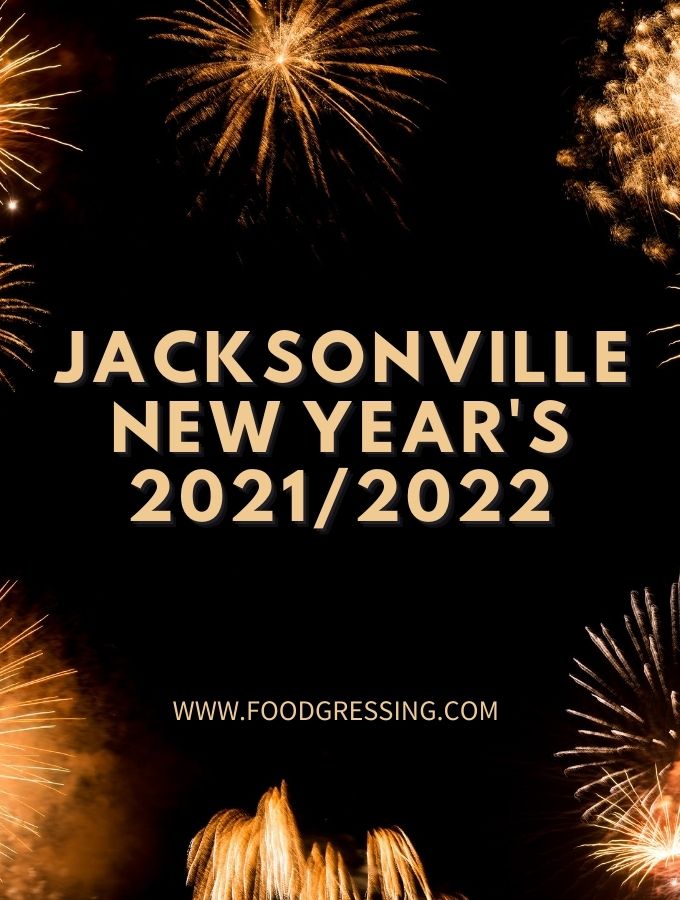 New Year's Eve 2021 is Friday, December 31.
New Year's Day 2022 is Saturday, January 1.
Please use this list as an inspiration for ideas on how to put together your own New Year's Eve and Day celebration.
This list is updated as information becomes available.
Please reach out to me [email protected] or @foodgressing on social media if you are a restaurant that wants to be featured. Provide all the details of your holiday offering in your message. For faster processing, please provide a ready to copy and paste excerpt in paragraph form in a similar format to the restaurants featured below.
This list is not exhaustive. If your favorite restaurant is not on the list, contact them to see what they are offering.
New Year's Eve Jacksonville 2021 and Day Brunch 2022
Fogo de Chão – Jacksonville
Fogo de Chao – Jacksonville is offering New Year's Eve specials on December 31. Dinner price all day and they include seasonal menu items. The To-Go package is also available for pre-order.
Burlingame
Burlingame (Fernandina Beach) is offering a 3 course menu with 3 choices per course at $110/each +tax +auto-gratuity.
1st: Salad & Duck Croquette, Oysters & Caviar, or Tuna & Foie Gras.
2nd: Beef Tenderloin & Lobster, Halibut, or Braised Lamb. A vegetarian option will be available.
3rd: Creme Brûlée, Tiramisu, or Chocolate yum! Number of guests will be limited to ensure a safe and pleasurable dining experience for all guests.
Sainte-George
Sainte-George (Augustine) is will be serving a gourmet five course menu on New Year's Eve including appetizer, soup, salad, entrée & dessert. Glass of champagne is included. Seating times are 5pm, 7:15pm and 9:30pm. Free to cancel before December 28th.
Restaurant Medure – Ponte Vedra Beach
Restaurant Medure – Ponte Vedra Beach is will offer a special New Years Eve Menu at $105 per person. 4 courses with many options. Please call 904-543-3797 to secure your reservation.