Here is a list of restaurants in Metro Vancouver that are offering special New Year's Day 2019 brunch menus this year. Please check with the restaurant for the most up-to-date and accurate information on dates, times, prices and menu offerings.  This list is updated as information becomes available.  If you are a restaurant and want to be added, please contact me at foodgressing@gmail.com.
**For New Year's Eve 2018 options, see here.**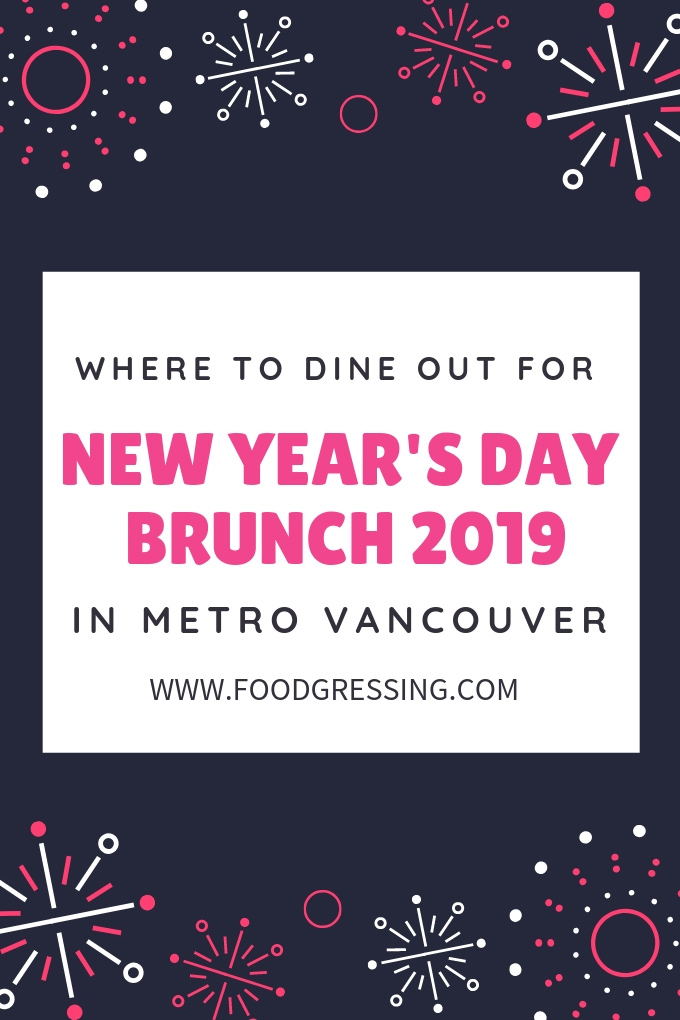 If you are looking at this post in mobile, rotate your phone sideways to see the entire table.
Check out my list here for New Year's Eve Vancouver 2018 options: