The new urban park at Smithe and Richards in Downtown Vancouver is now open!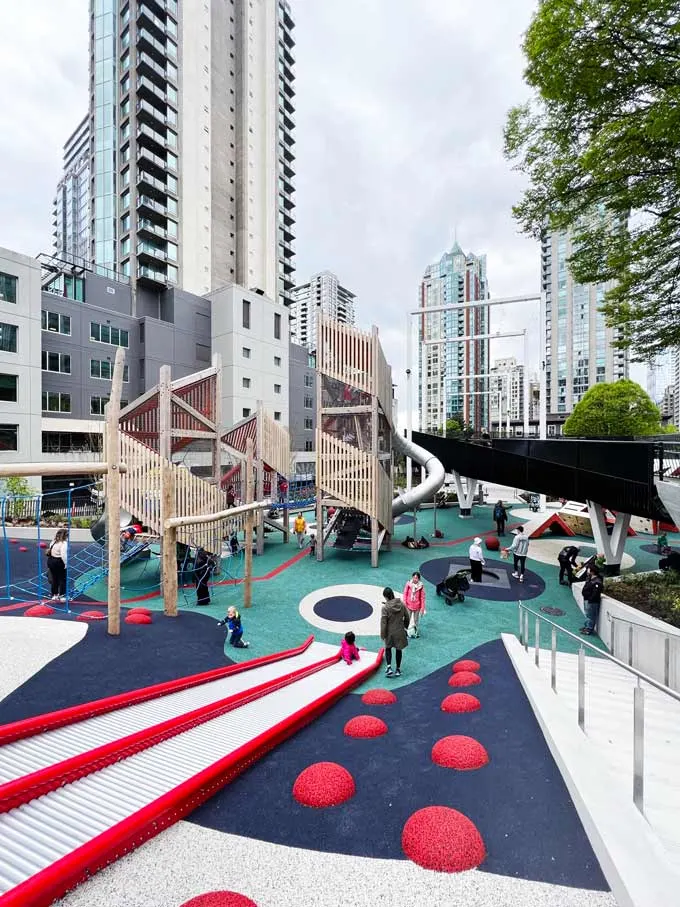 It's the first new park in Downtown Vancouver in 10 years.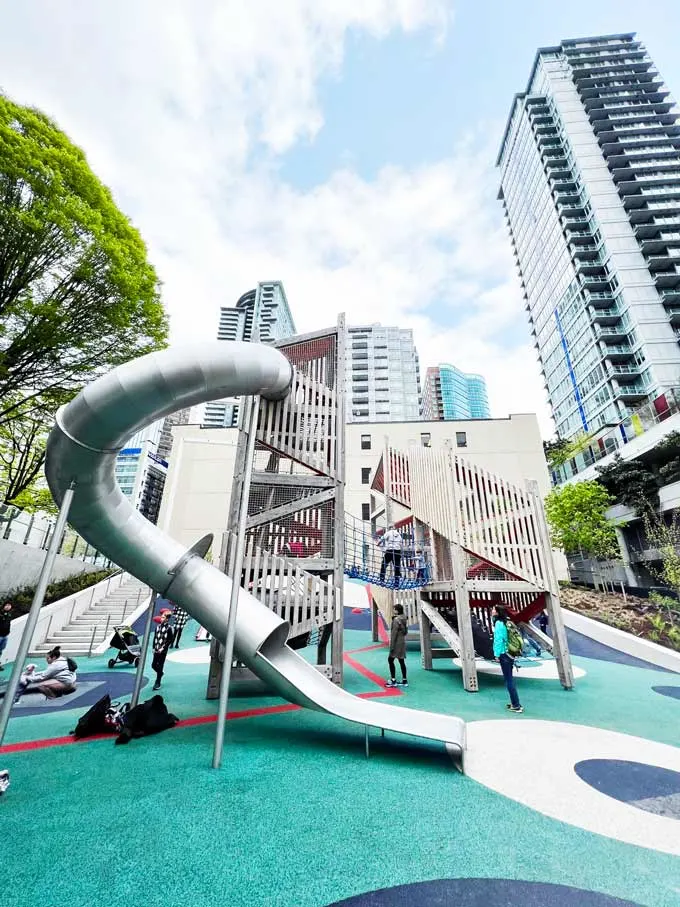 Check out my video cap below:
Check out the new playground, dramatic skyframes for public art, lush green foliage, an overhead walkway and more.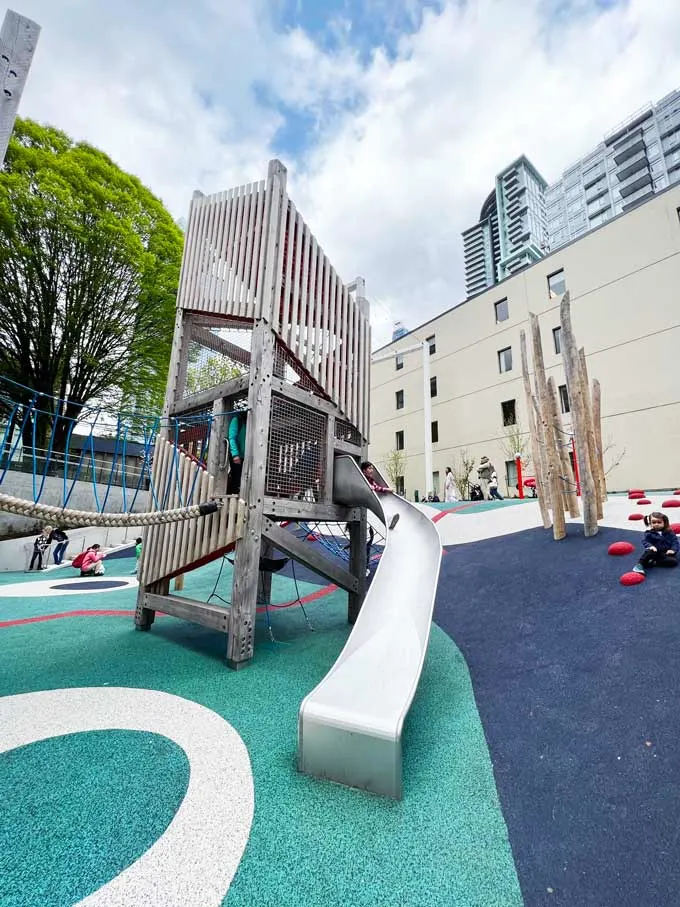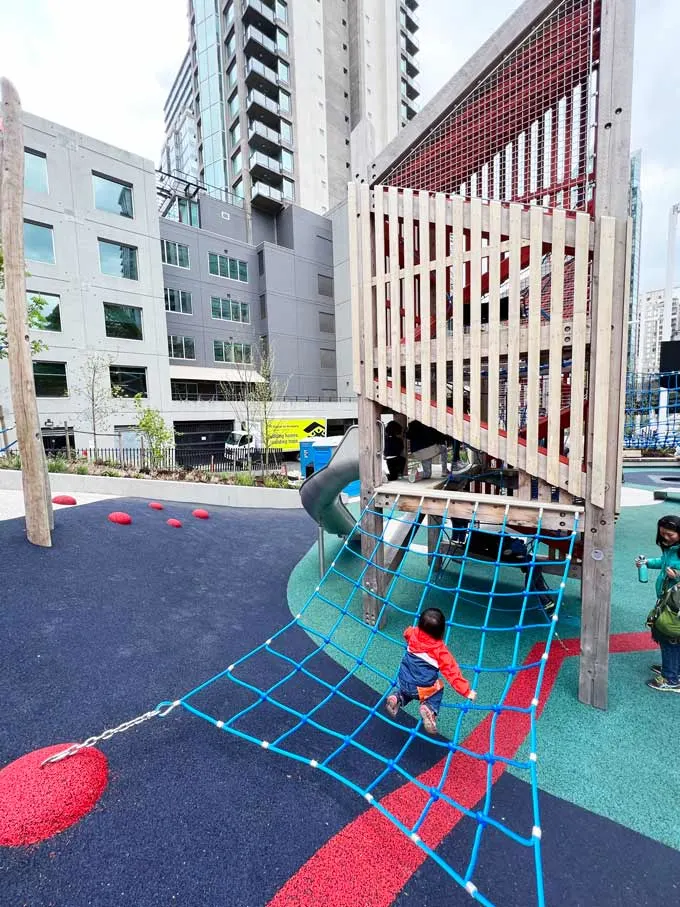 There's a three-storey climbing feature, fun slides, and jumping pads.
Fun hammocks hung from the overhead walkway allow a different look of the city below.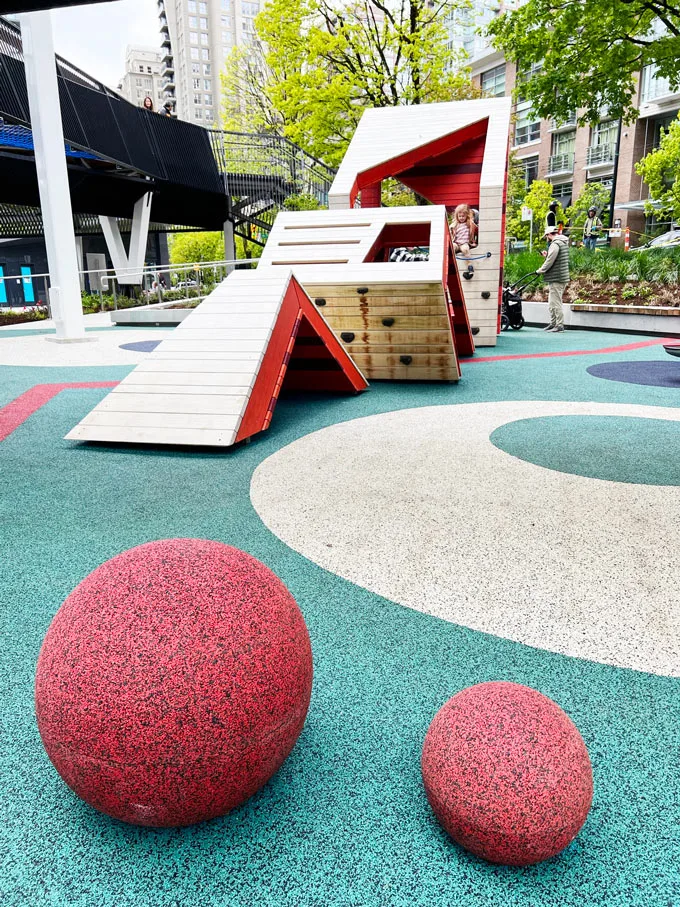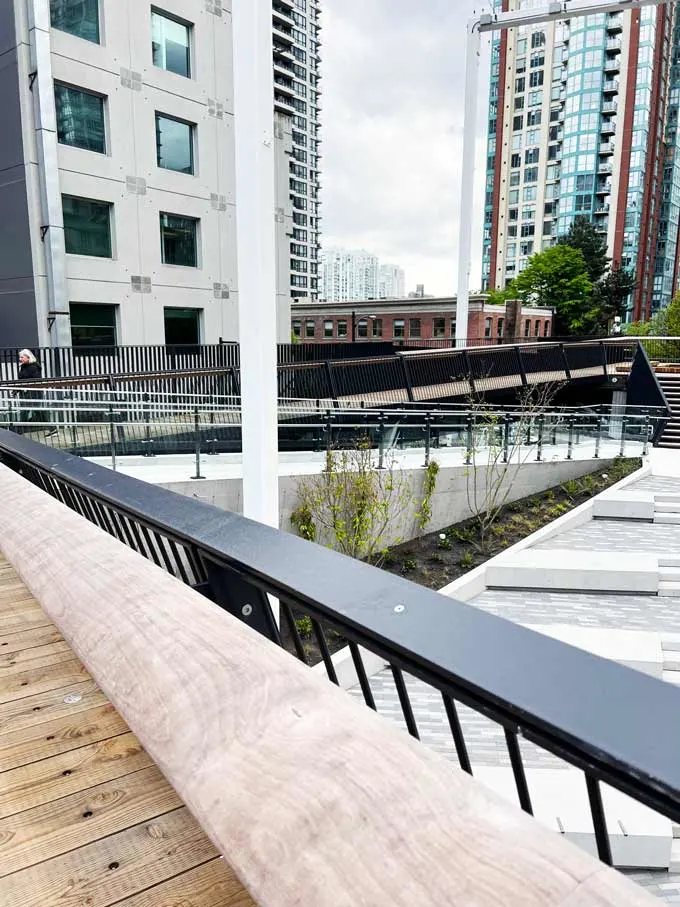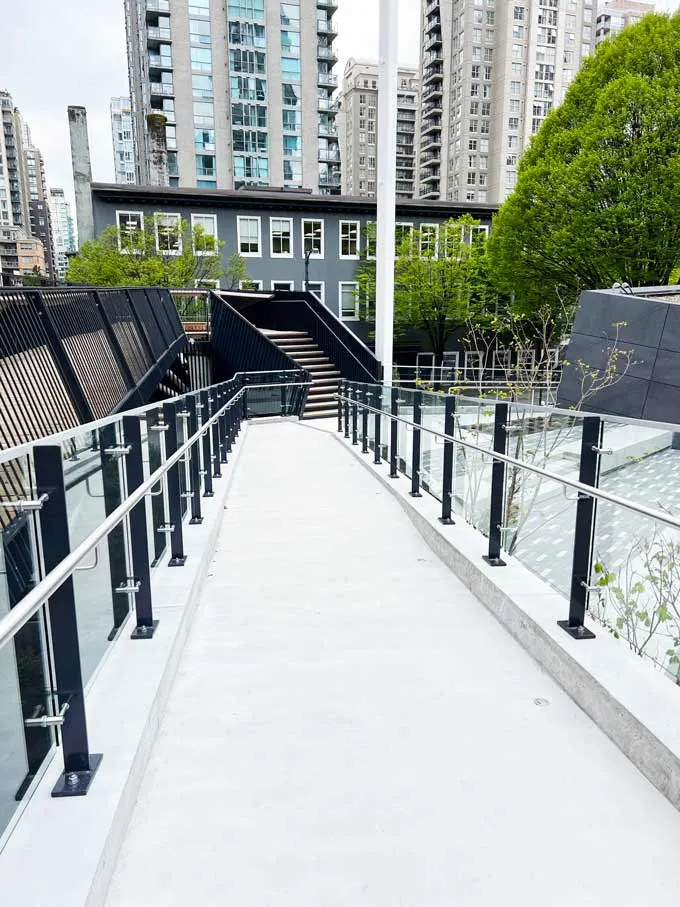 A third of the park is planted to create a green oasis with shrubs, trees and perrenials.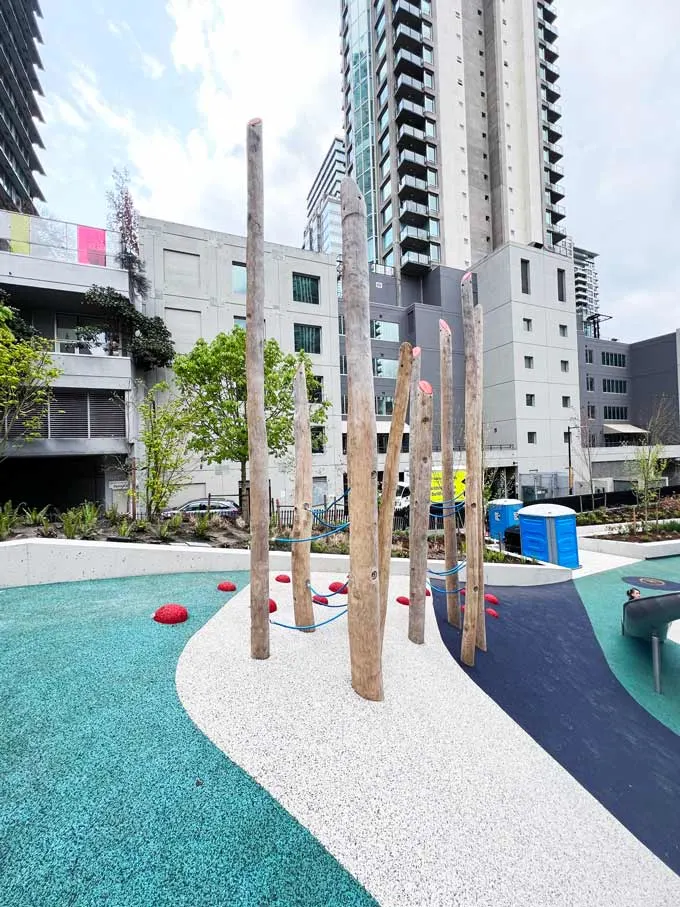 Stormwater is collected and reused for flushing the toilets on site and irrigation of the plants.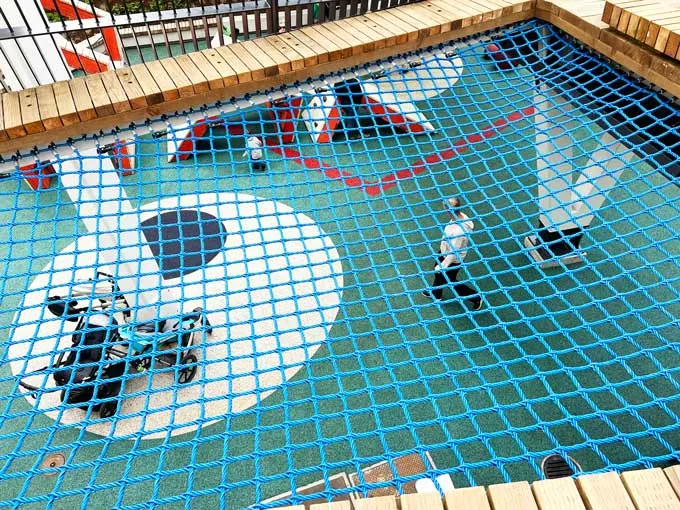 Kafka's Coffee will be opening a new outpost by the park next month.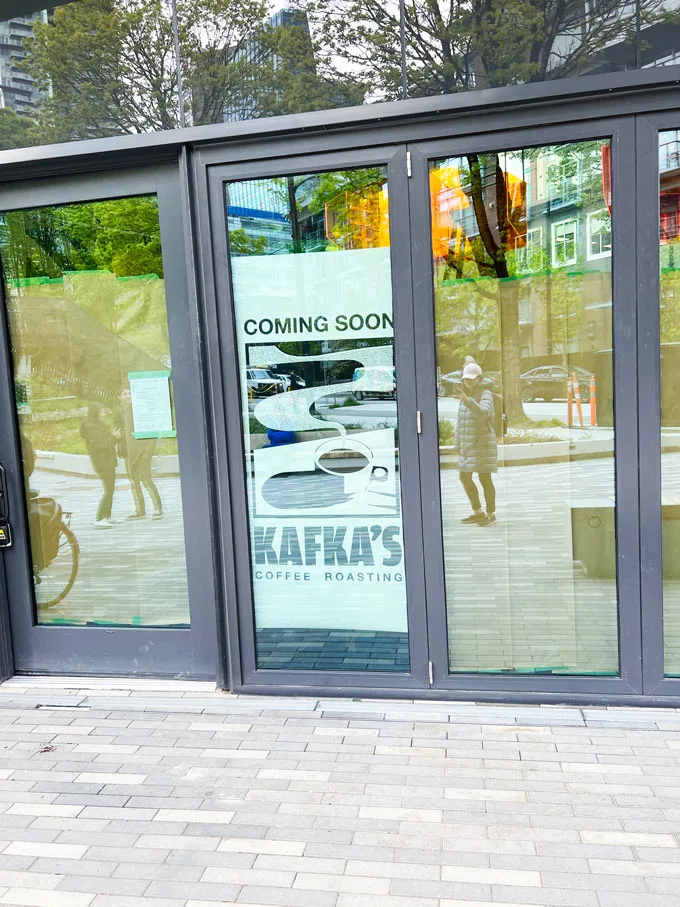 The park spans over a 0.8 acre lot at Smithe and Richards.