Here's a fun, simple Air Fryer Honey Sesame Chicken Skewers recipe perfect for easy entertaining or a weeknight meal at home.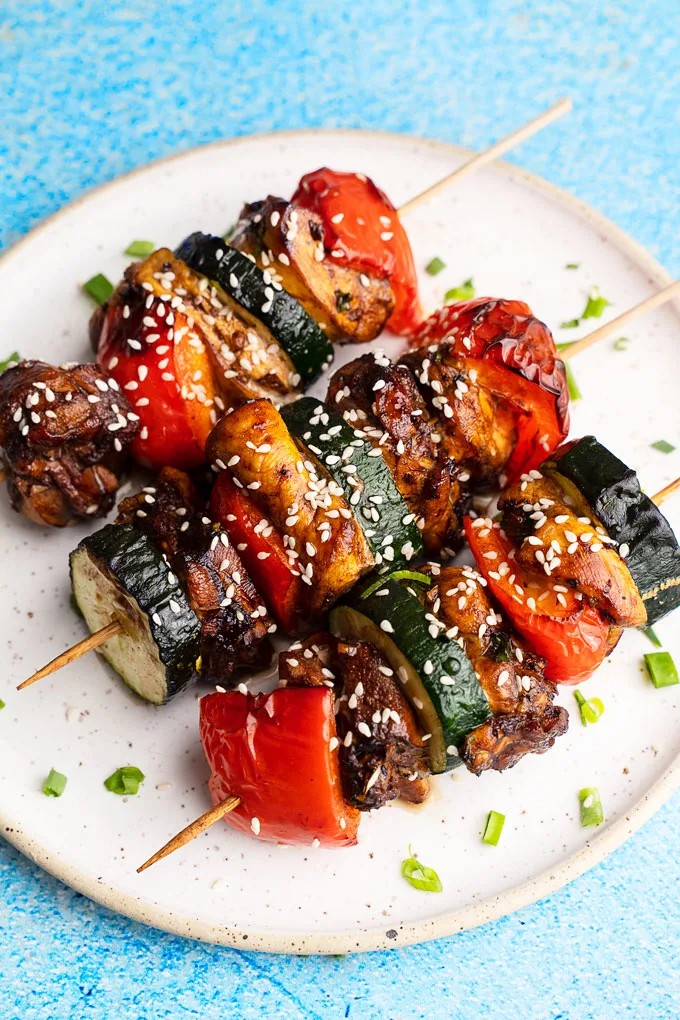 Disclosure: This is a sponsored post in collaboration with BC Chicken.
The Loong Kong chicken is featured in this recipe and it is well-known for its juicy, tender and flavorful meat, as well as the yellowish chicken fat under its skin. A perfect chicken for air-frying!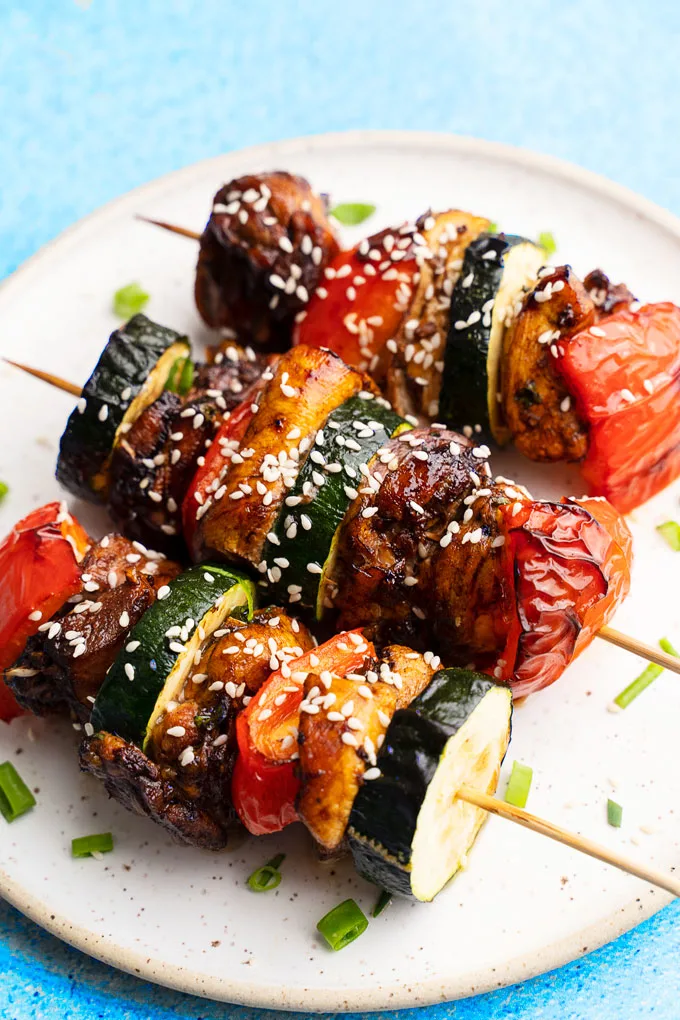 The Loong Kong Chicken is part of BC Chicken's Specialty Asian Chicken category, grown specifically to satisfy a growing market of ethnic consumers both domestically and abroad, with flavours catering towards Asian dishes.
The chicken used was locally grown in BC, raised to Canadian standards.
No hormones or steroids are fed to BC chickens. All BC chickens are allowed to roam in the barns and are considered "free run."
All BC chicken farms participate in Chicken Farmers of Canada's Animal Care program, a standard with a strong set of program requirements, annual audits, mandatory regulations, and enforcement measures.
BC Chicken Tip: Before you start, wash all surfaces and your hands with soap and warm water, and remember to wash your hands, utensils and cutting boards after they touch raw meat or eggs. Avoid cross-contamination by using a different cutting board for your meat and other ingredients. Make sure you're cooking to safe temperatures and chilling any leftovers within two hours. For more food safety tips, visit Chicken Farmers of Canada's Food Safety at Home Section. Chicken should always be cooked through until the internal temperature has reached 165°F (74°C) when inserted into the thickest part of the chicken.
Ingredients
Makes 4 skewers.
1 Loong Kong Chicken
2 red peppers
1 zucchini
Marinade:

1 stalk green onion
garlic, chopped
dark soy sauce
fresh organic ginger, chopped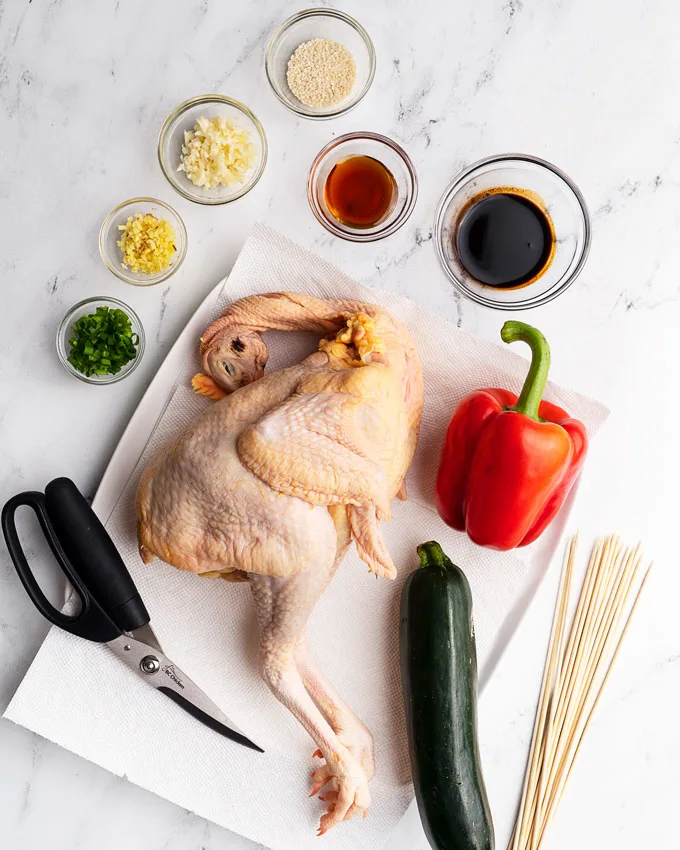 Instructions
1. Cut chicken breasts and legs into 1 inch cubes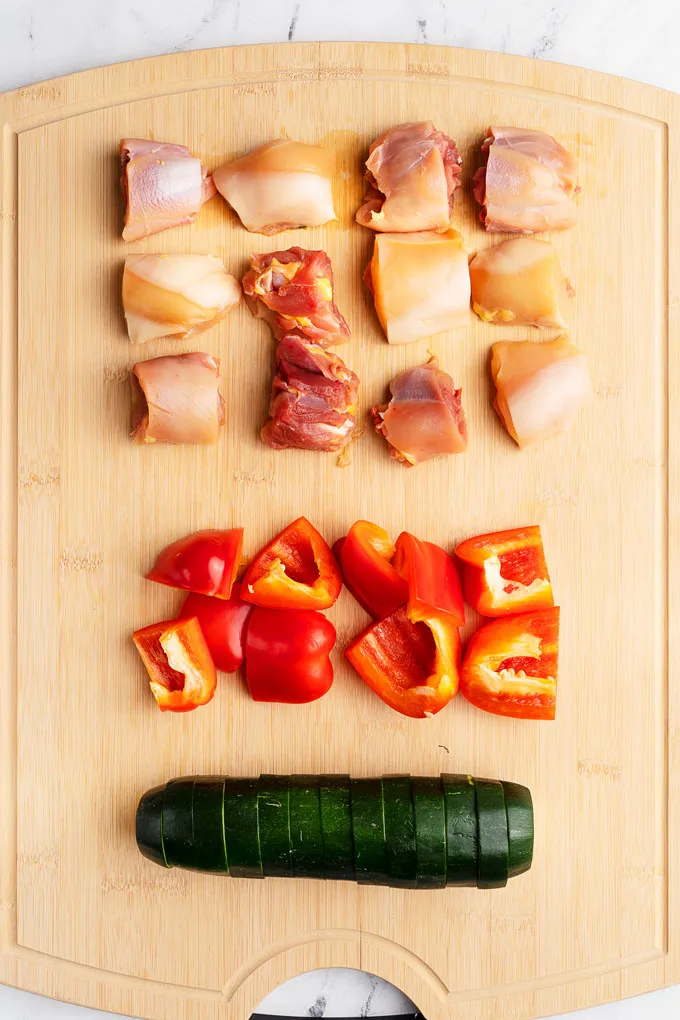 2. Prepare marinade (1 stalk green onion, garlic chopped, dark soy sauce,
fresh organic ginger chopped)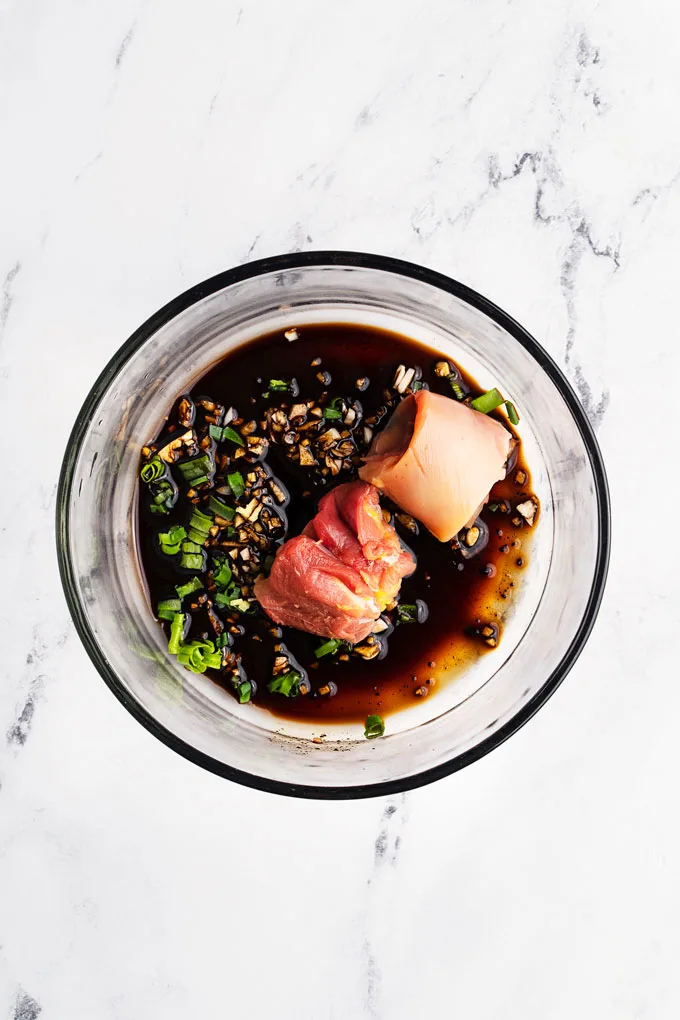 3. Marinade for 15-30 minutes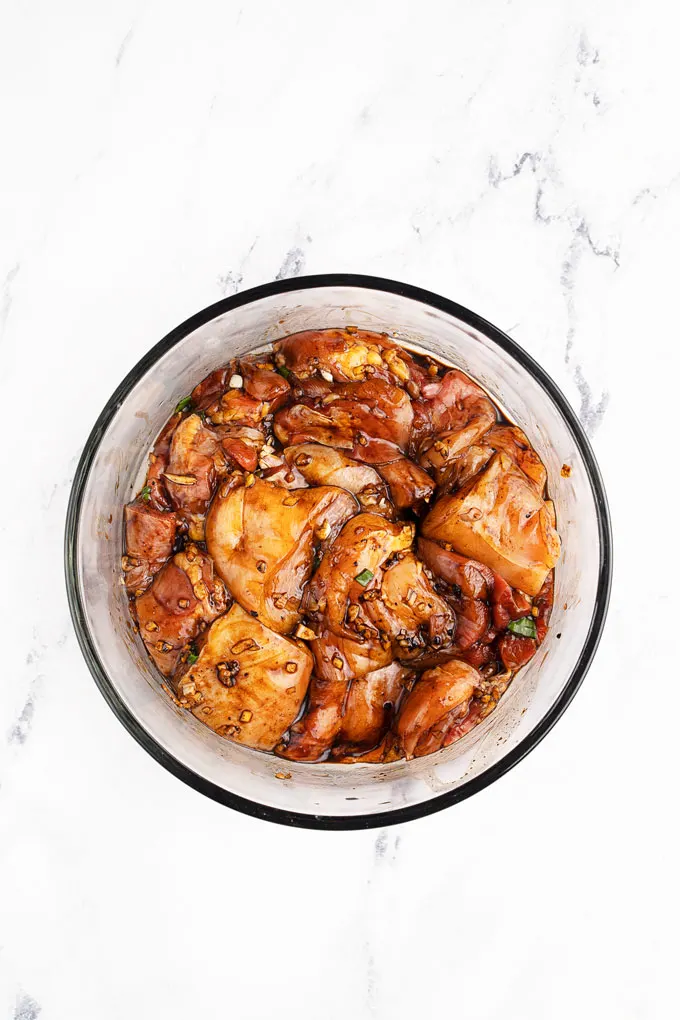 3. Soak bamboo skewers for 15 minutes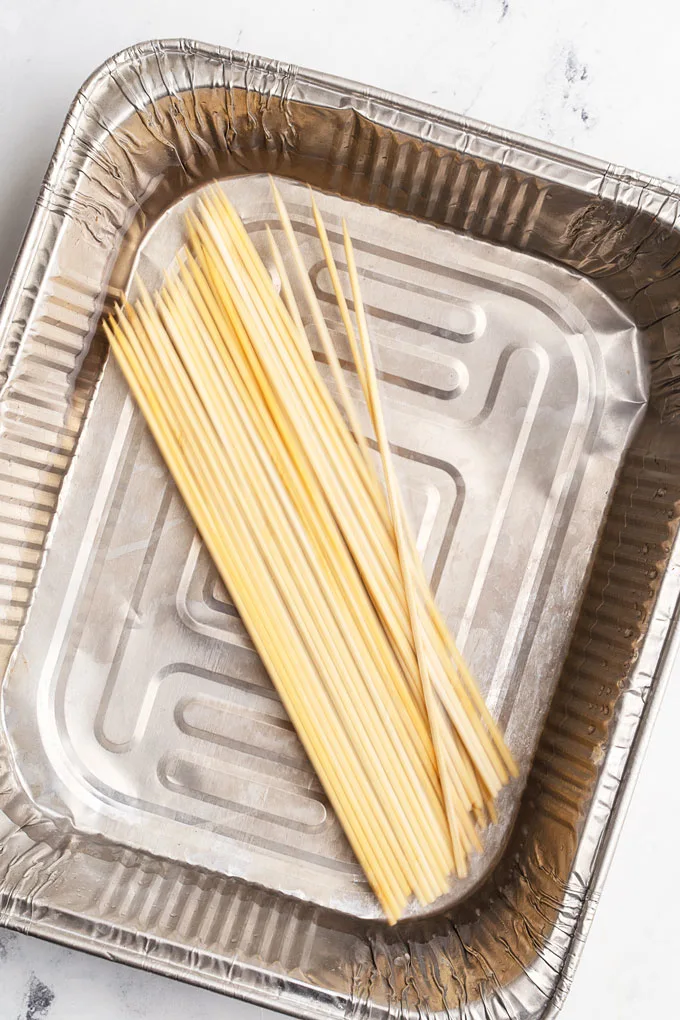 4. String chicken and veggies.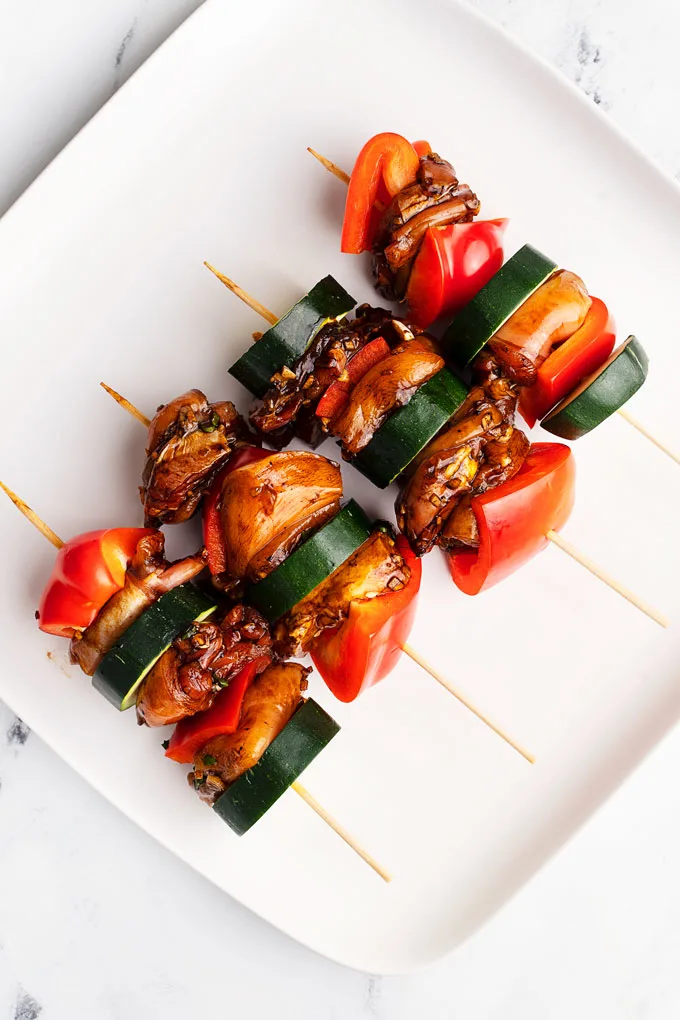 5. Brush on cooking oil and set in air fryer.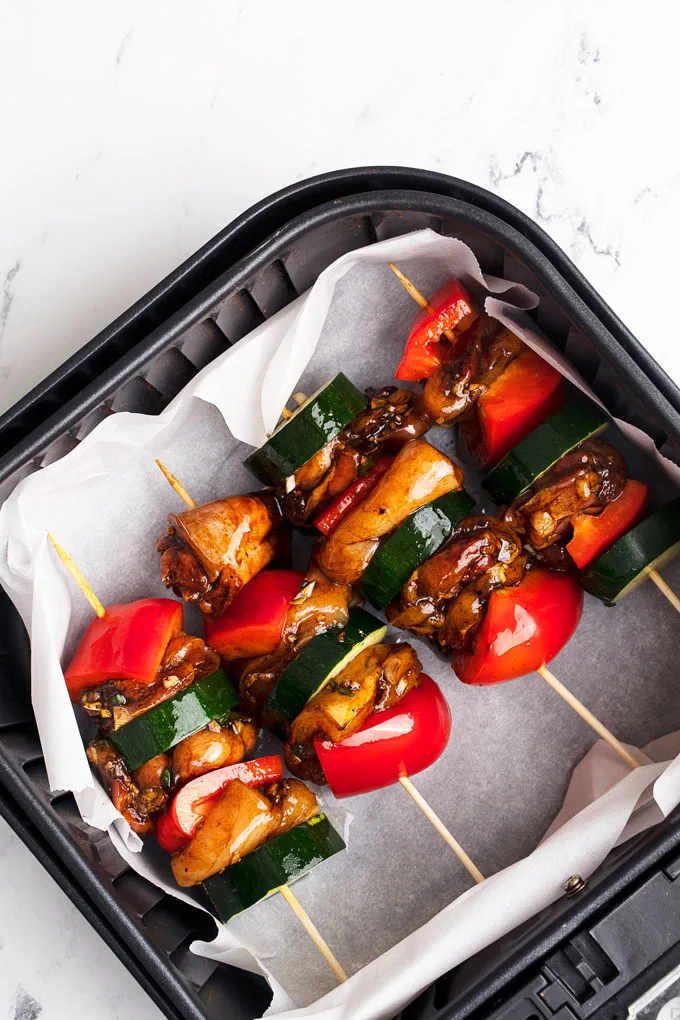 6. Air fry for 390F for 15 minutes.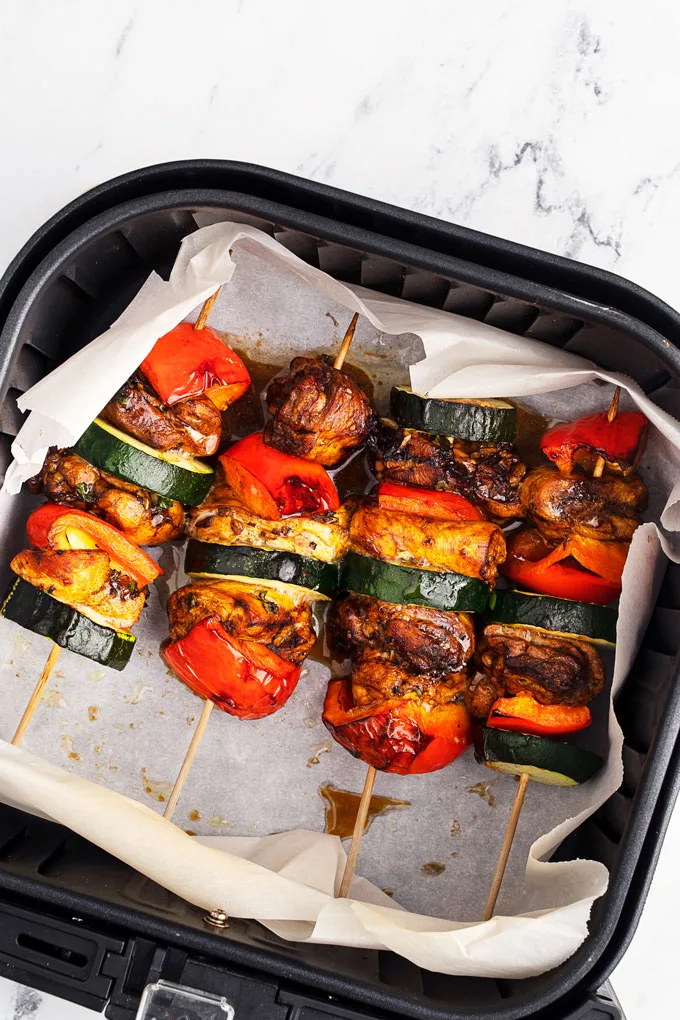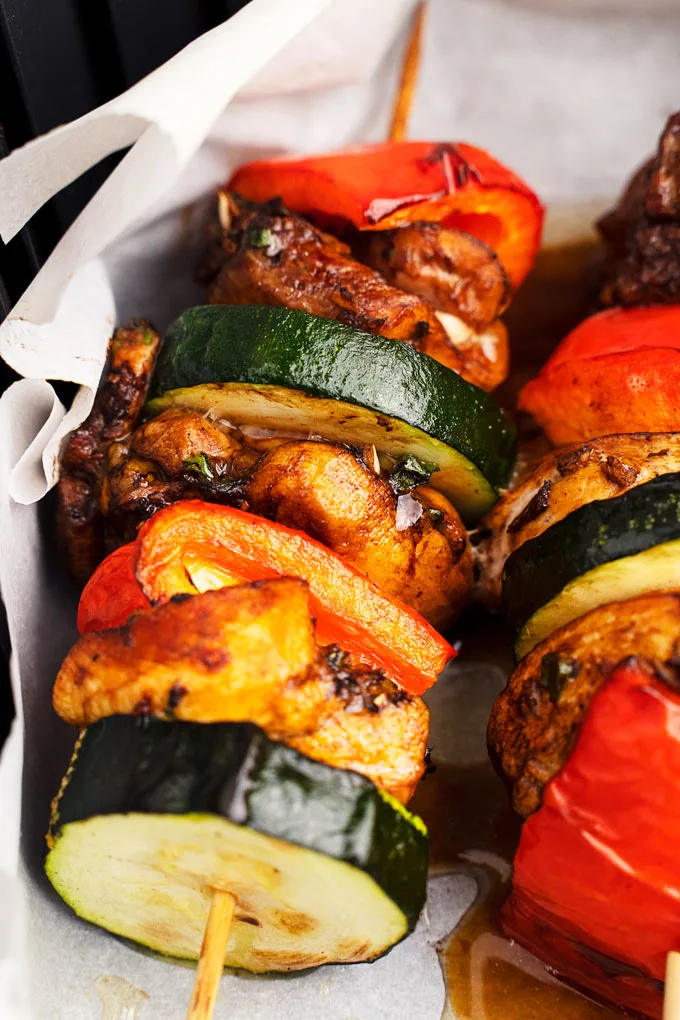 7. Brush on honey and sprinkle on sesame.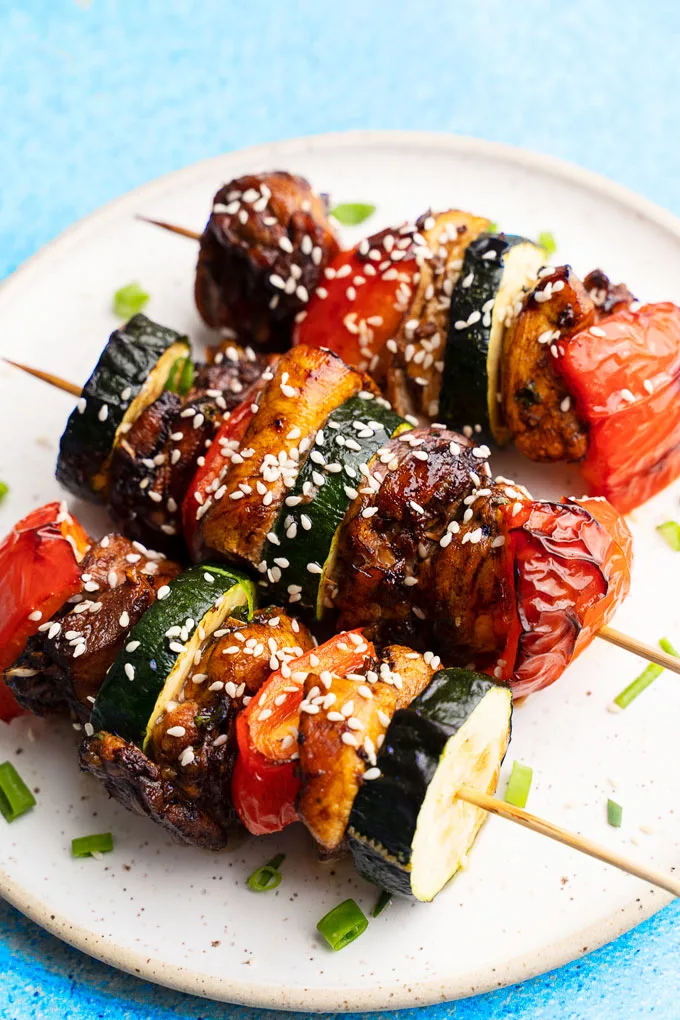 8. Enjoy the Air Fryer Honey Sesame Chicken Skewers!