It's Time for a Mad Hatter Tea Party!
Neverland Tea Salon in Kitsilano is one my favourite places for a high tea experience in Vancouver. I love their fanciful decor, selection of teas, quality of their high tea items, all at a reasonable price.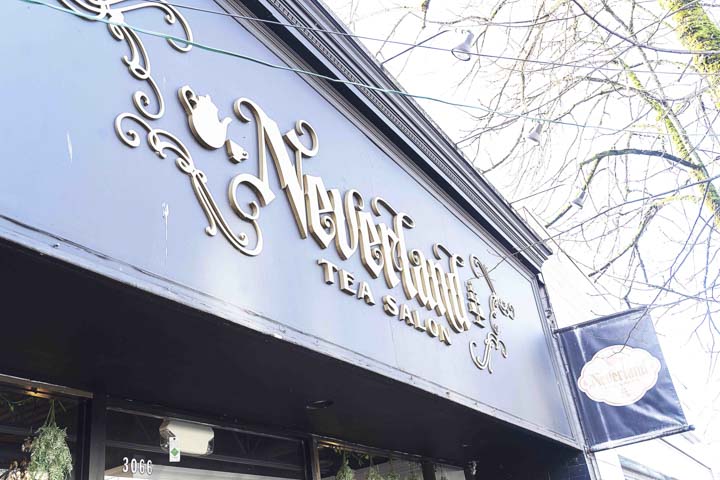 For the month of February and now extended into March, Neverland Tea Salon is offering a Mad Hatter High Tea theme. Earlier today, I had a media tasting of this new offering. Here's a look at my experience.
Mad Hatter High Tea Menu
Aside from regular, the Mad Hatter High Tea set comes in other dietary options: vegetarian, gluten free/dairy-free and vegan (see the menu here). The price is $38 per person or $48 for a bubble high tea.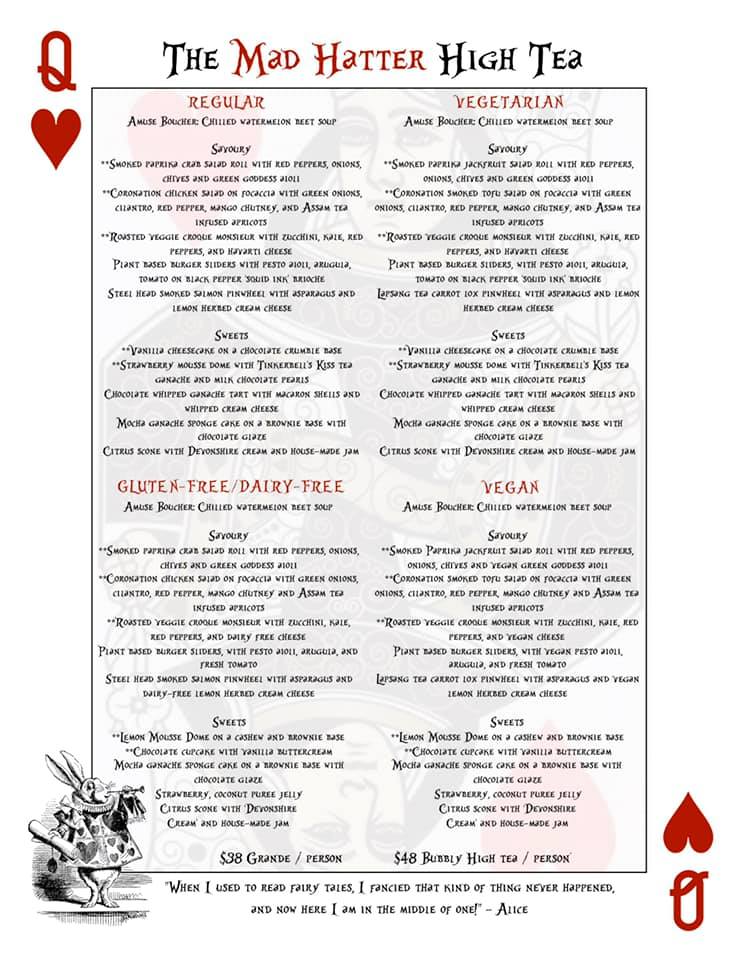 There is also a children's version priced at $24 per child (see menu here).
I took my older son for a media tasting and we had the gluten-free/dairy free set as well as the children's set.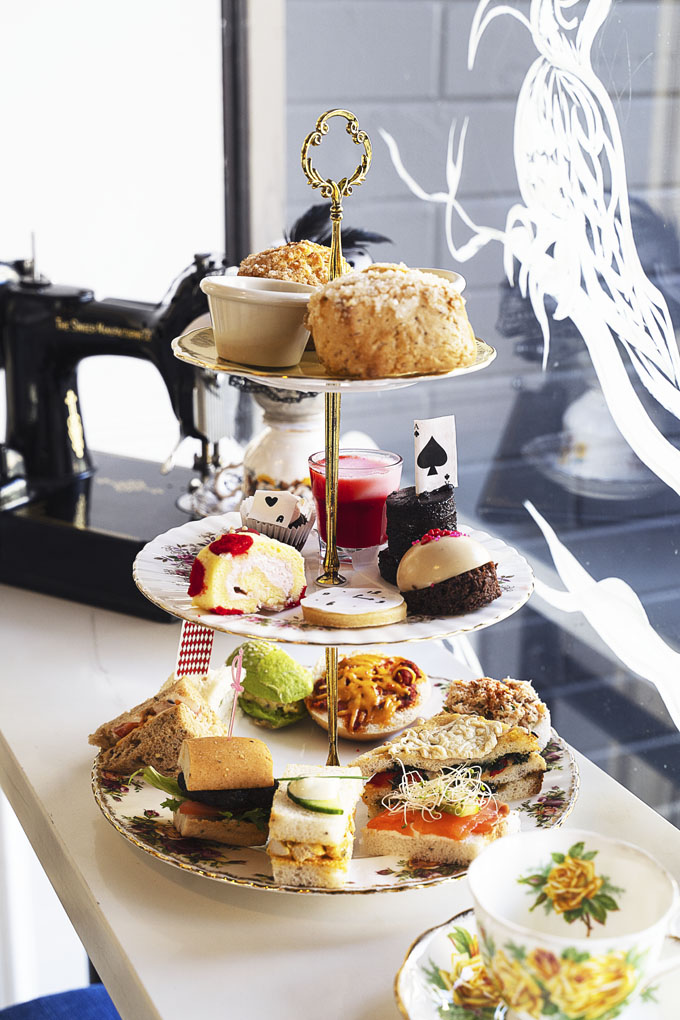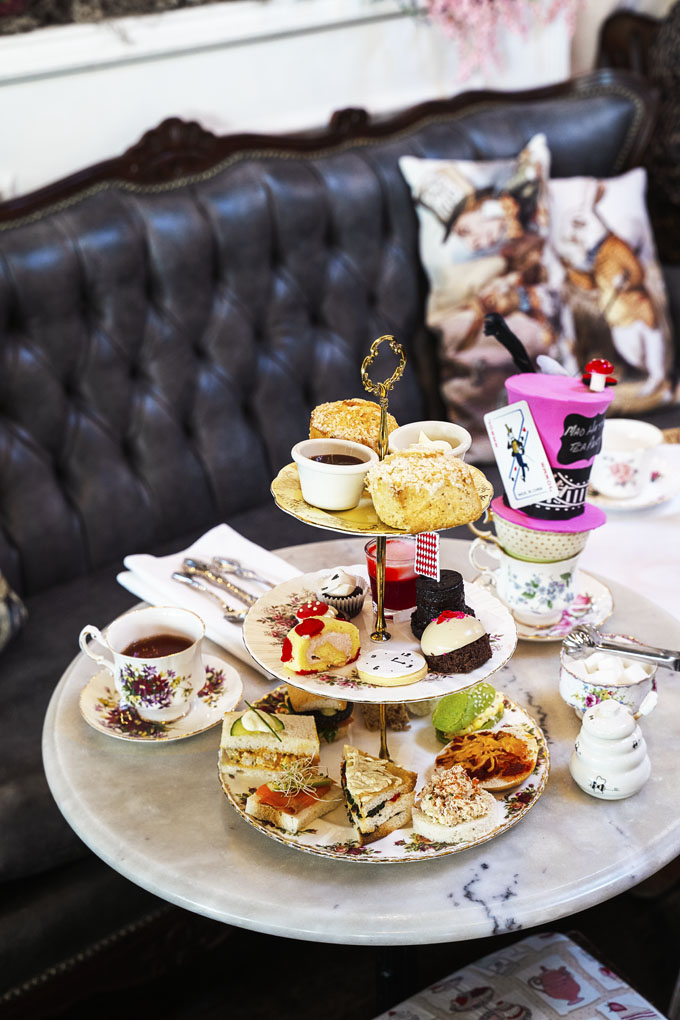 Mad Hatter High Tea (Gluten-Free/Dairy-Free)
Amuse-bouche: Chilled watermelon beet soup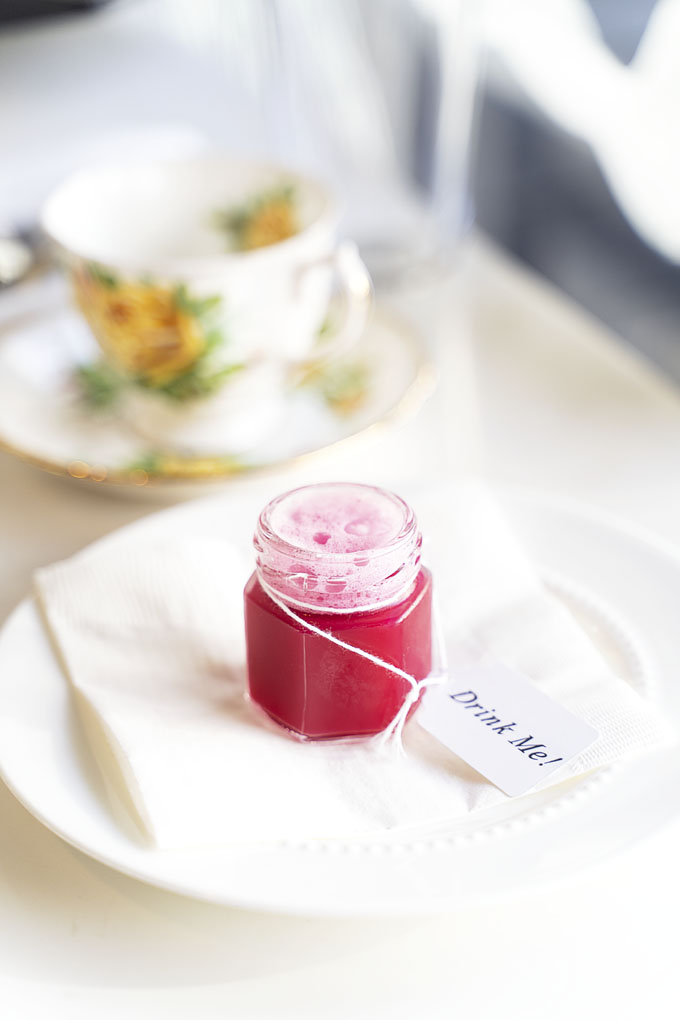 Savoury:
Smoked paprika crab salad roll with red peppers, onions, chives and green goddess aioli
Coronation chicken salad on focaccia with green onions, cilantro, red pepper, mango chutney and Assam tea infused apricots
Roasted veggie croque monsieur with zucchini, kale, red peppers, and dairy-free cheese
Plant-based burger sliders with pesto aioli, arugula, and fresh tomato
Steel head smoked salmon pinwheel with asparagus and dairy-free lemon herbed cream cheese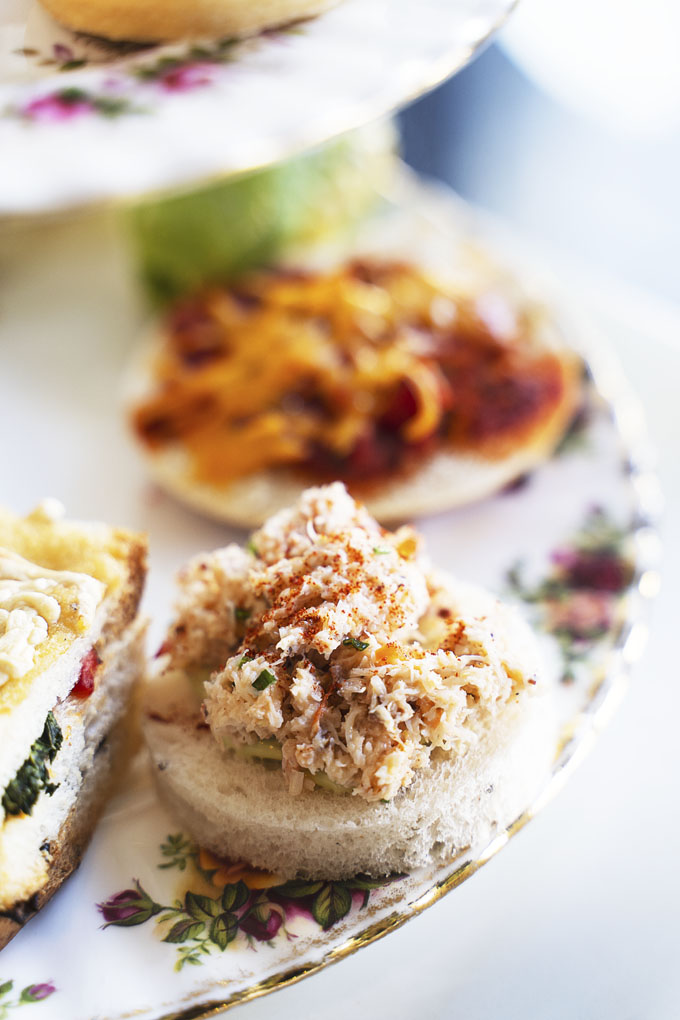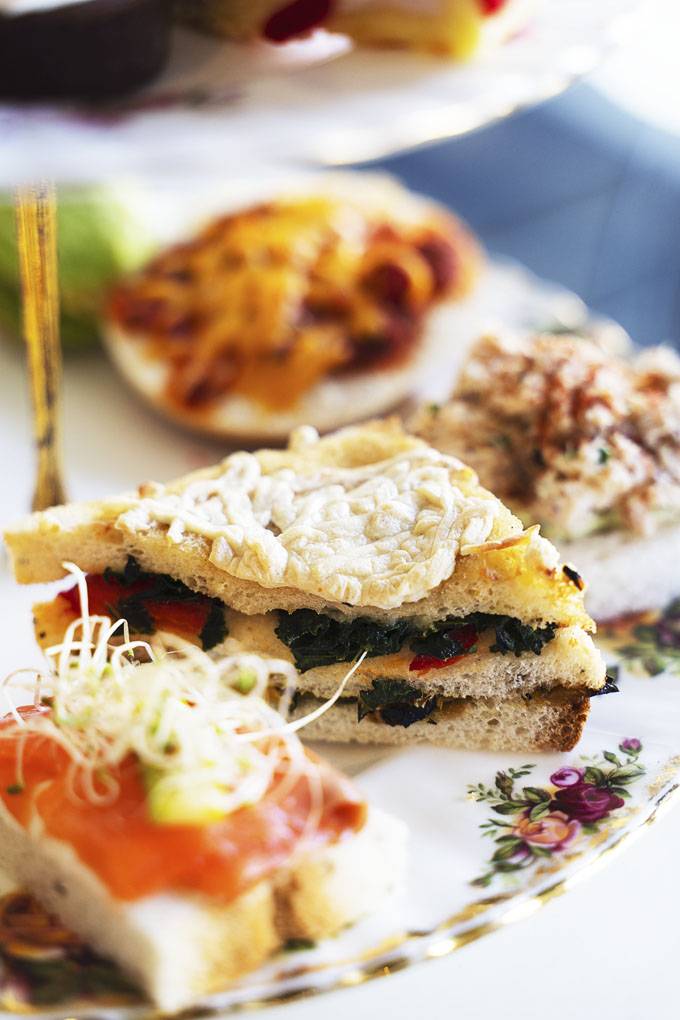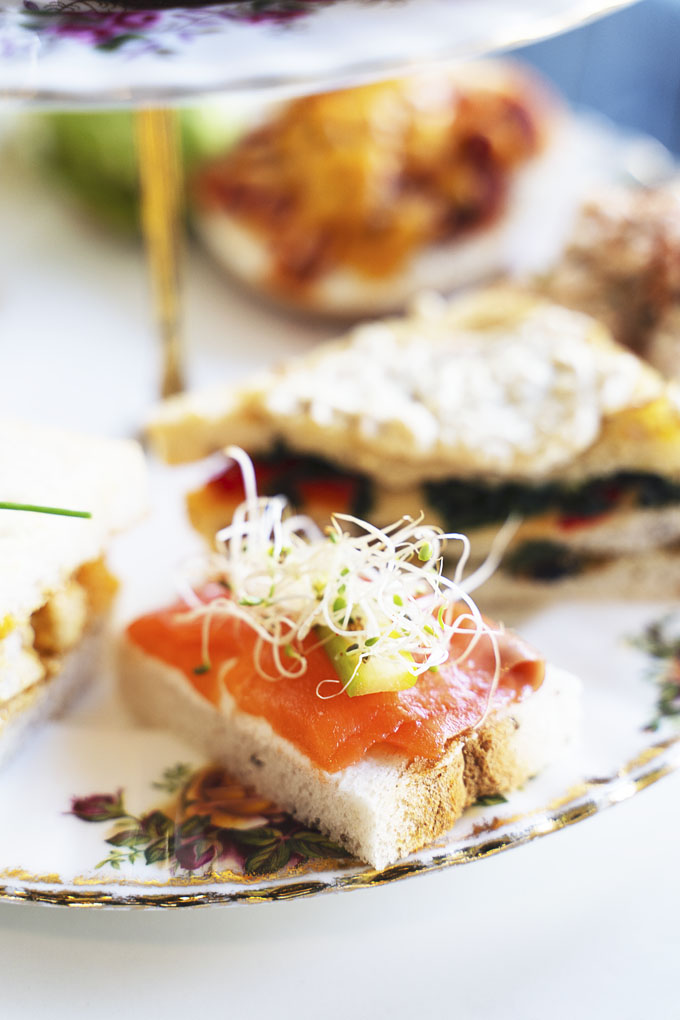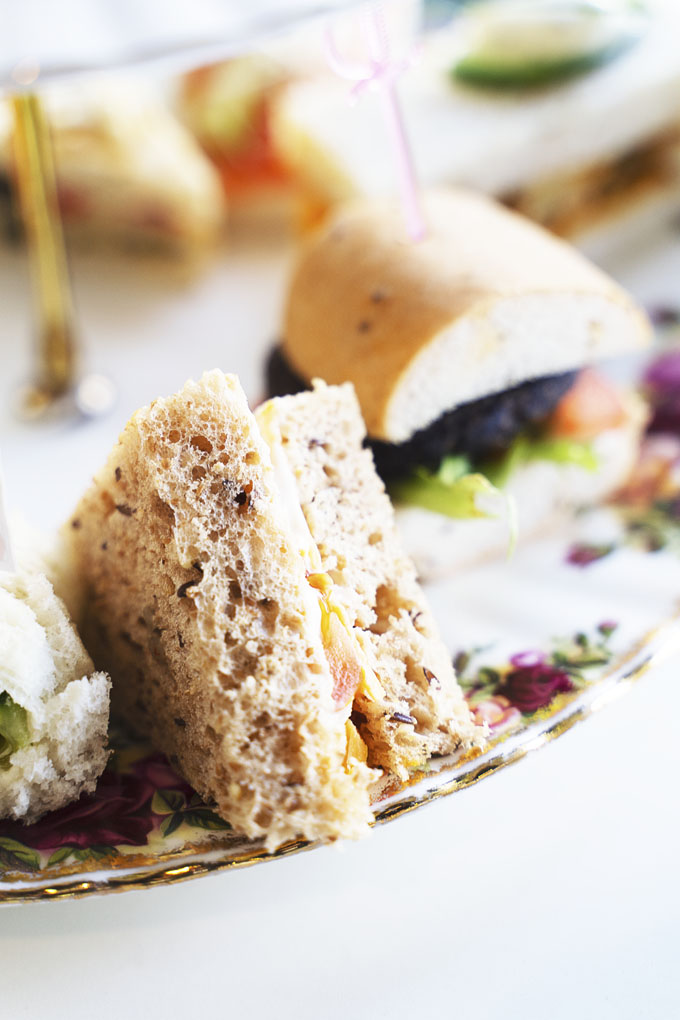 Sweets:
Lemon Mousse Dome on a cashew and brownie base
Chocolate cupcake with vanilla buttercream
Mocha ganache sponge cake on a brownie base with chocolate glaze
Strawberry and coconut puree jelly
Citrus scone with 'Devonshire cream' and house-made jam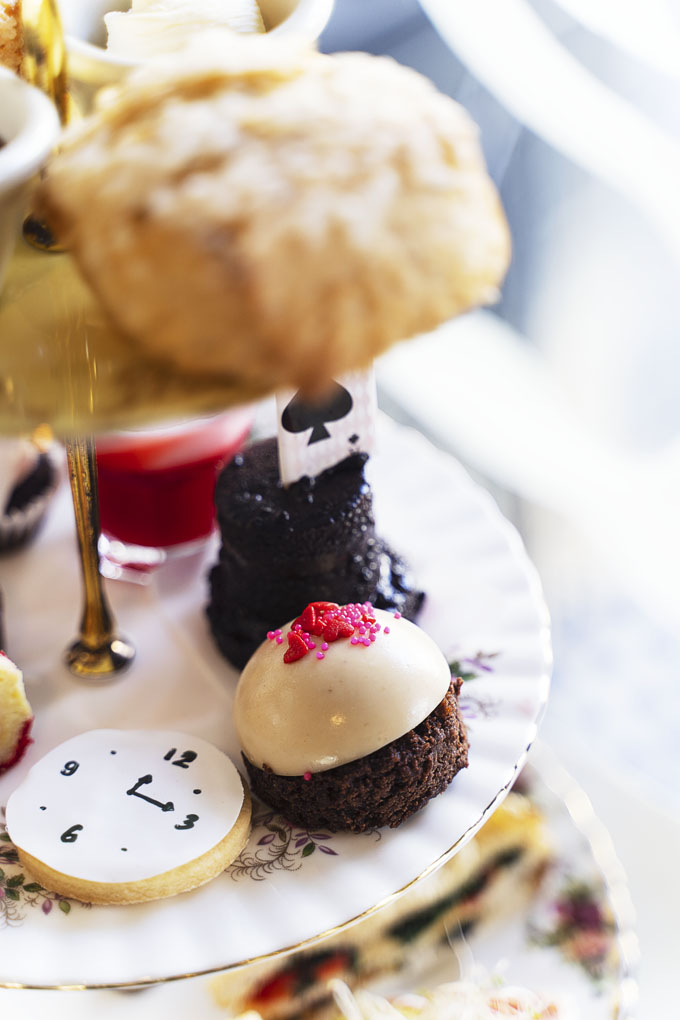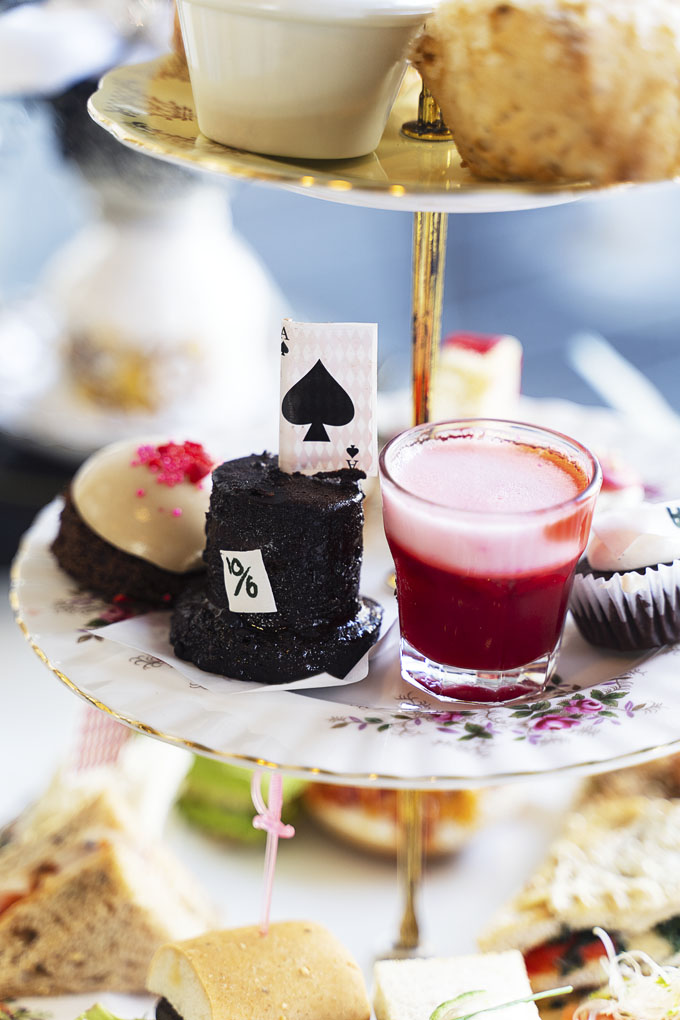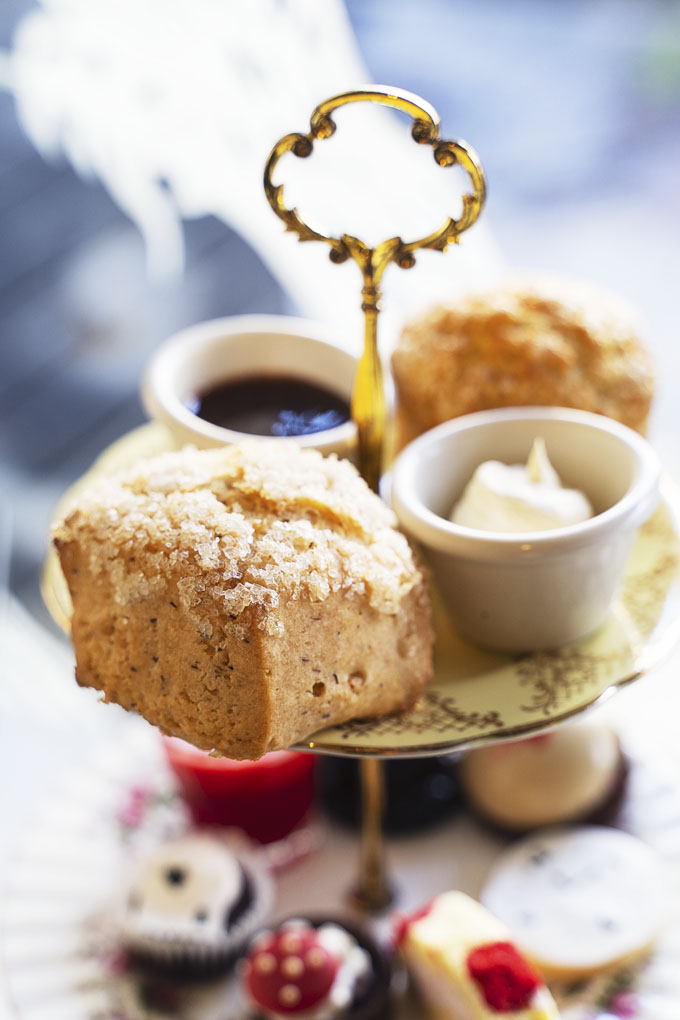 Mad Hatter's Children's High Tea
Sweets:
Queen of Hearts cake roll with strawberry cream
Toadstool chocolate tart
Stopwatch shortbread cookies royal icing
Citrus scone with Devonshire & cream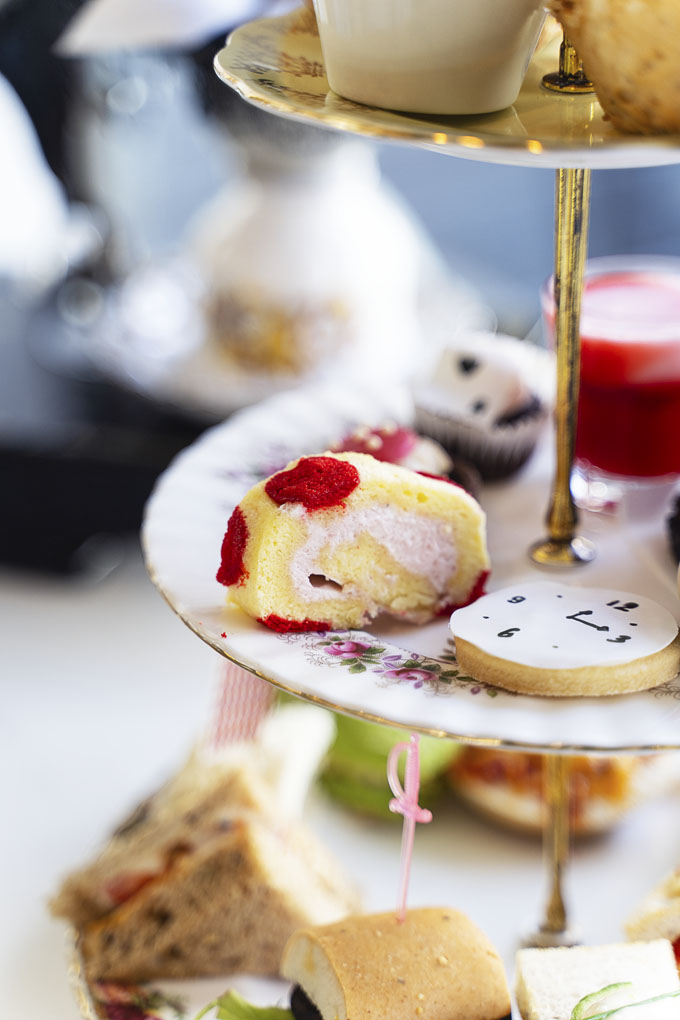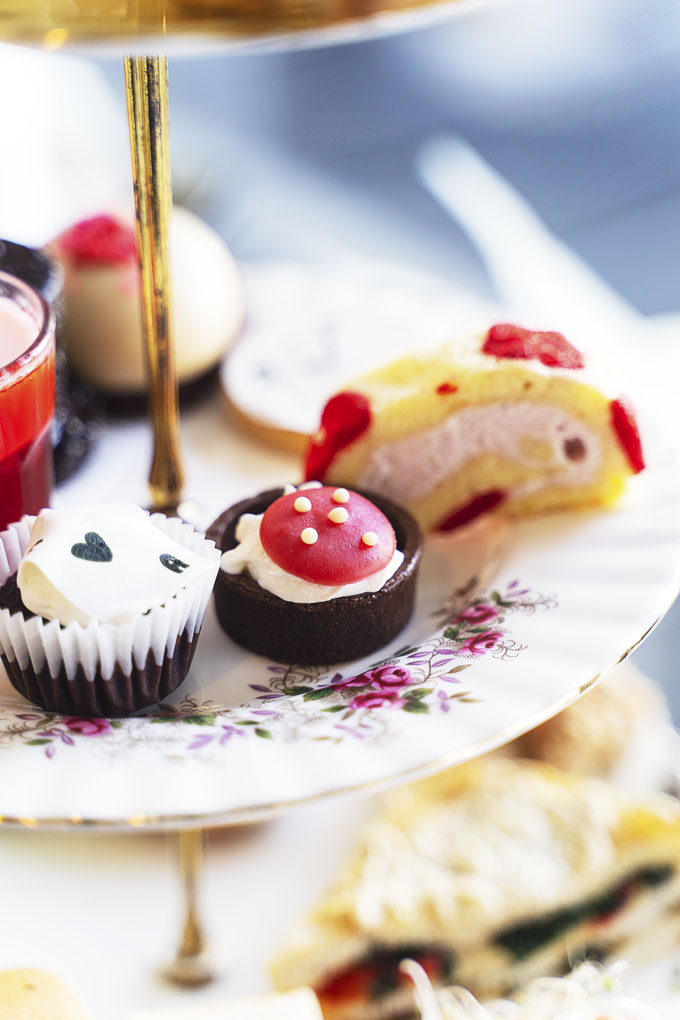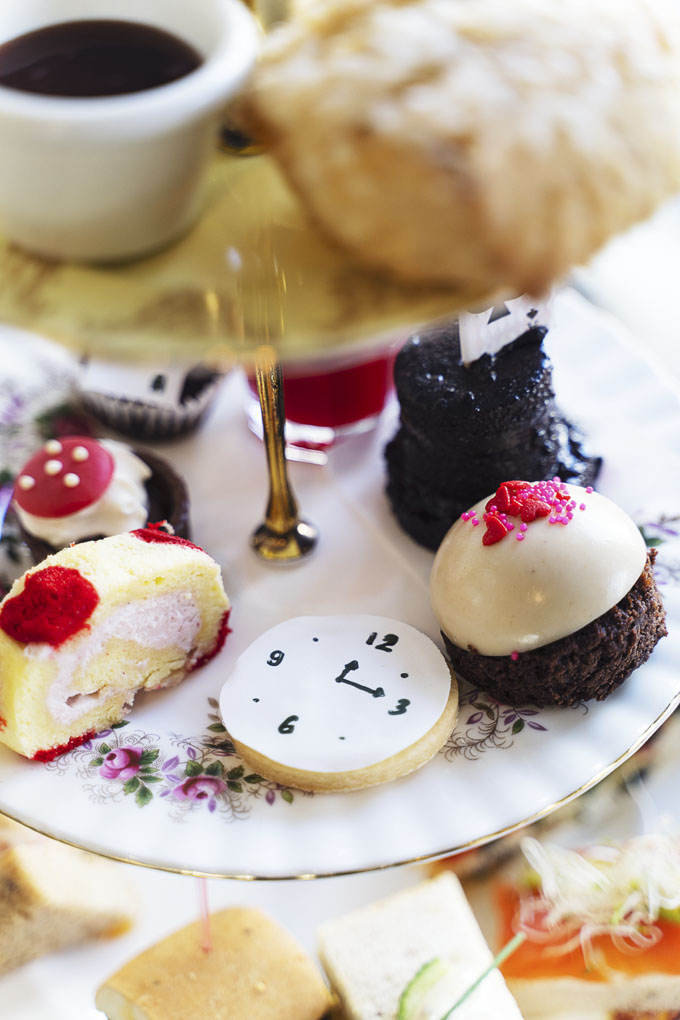 Sandwiches:
Cream cheese & cucumber pinwheel
Mini pizza bagel
Tomato cheddar on multi-grain egg salad on veggie roll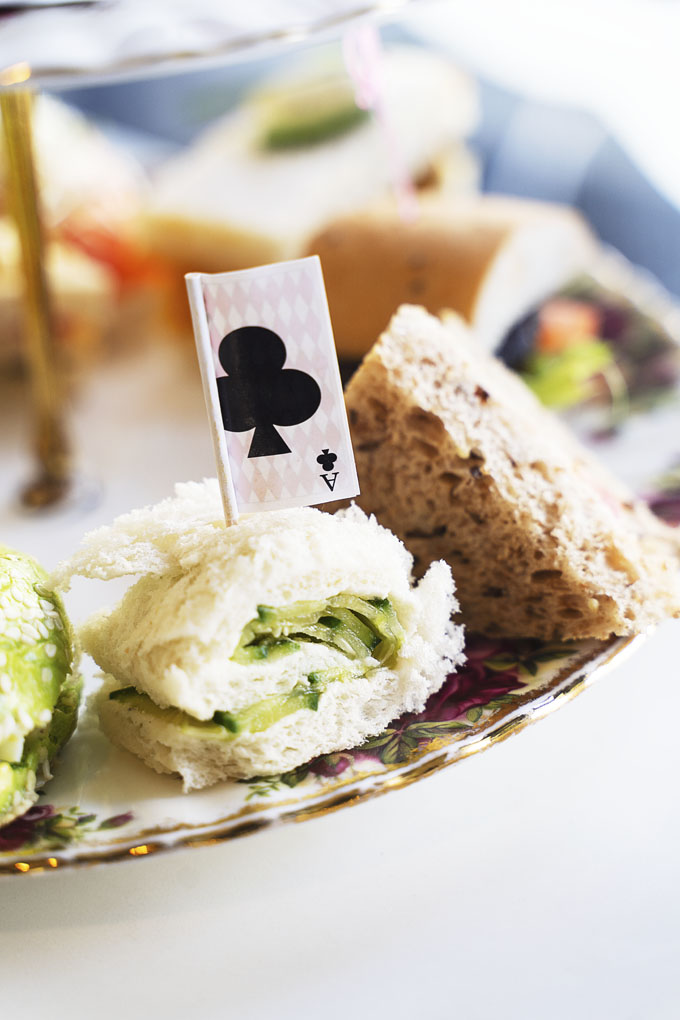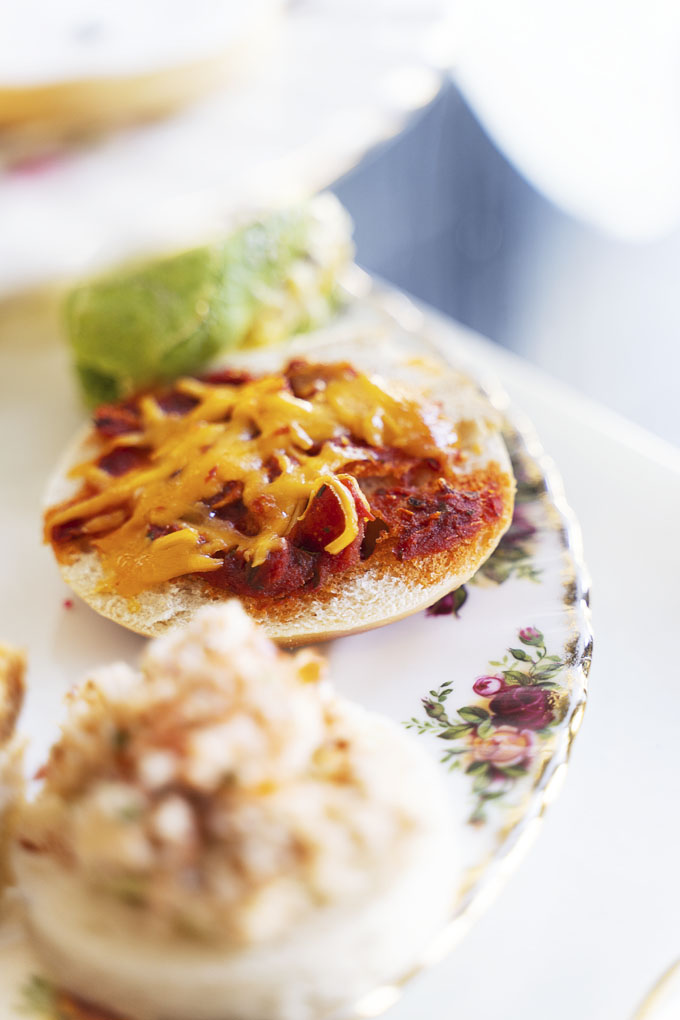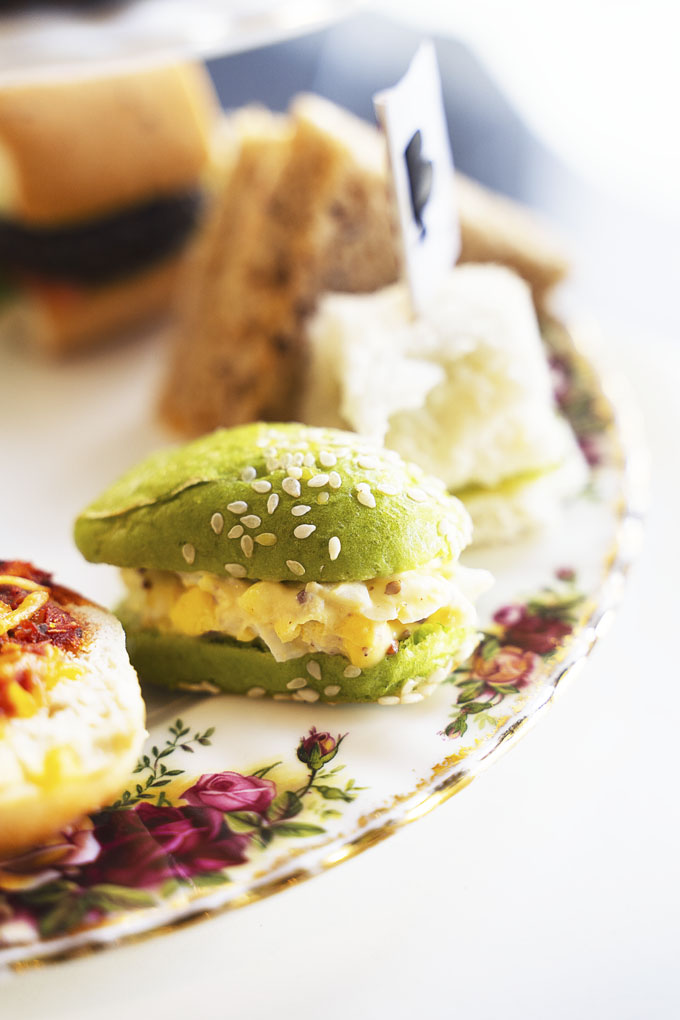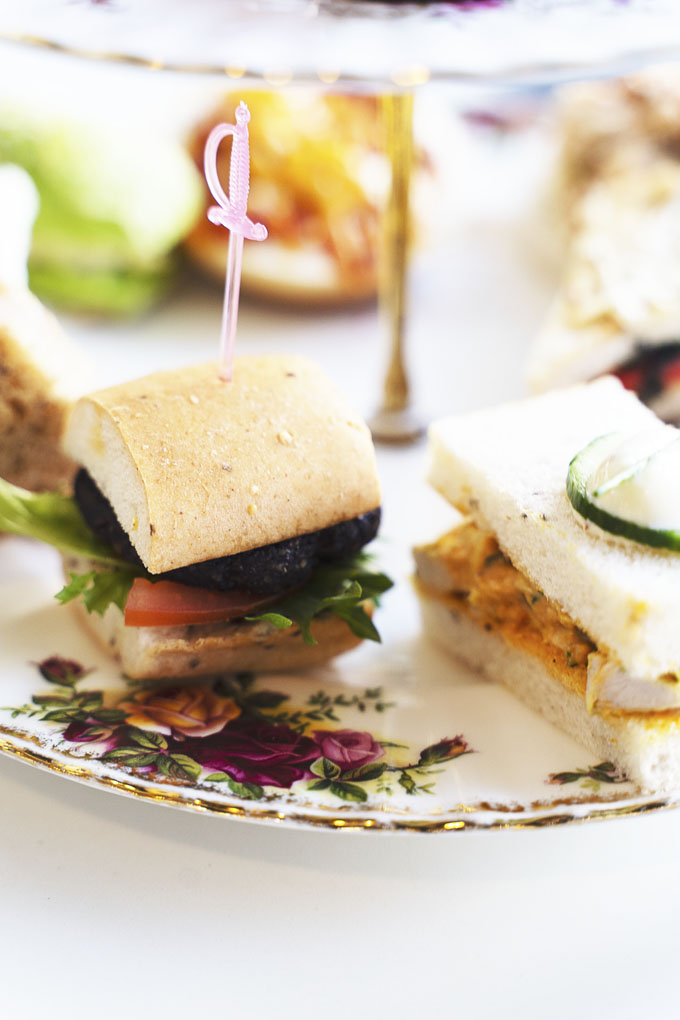 Decor
You'll be impressed with the charming Alice in Wonderland theme decor to complement the theme featuring playing cards, toadstools, top hats and more.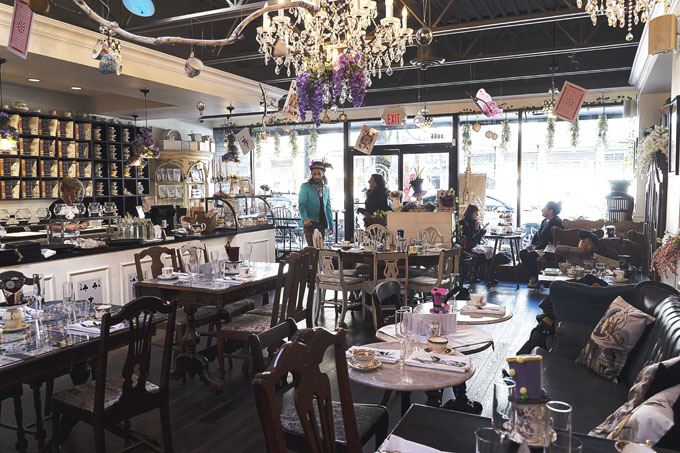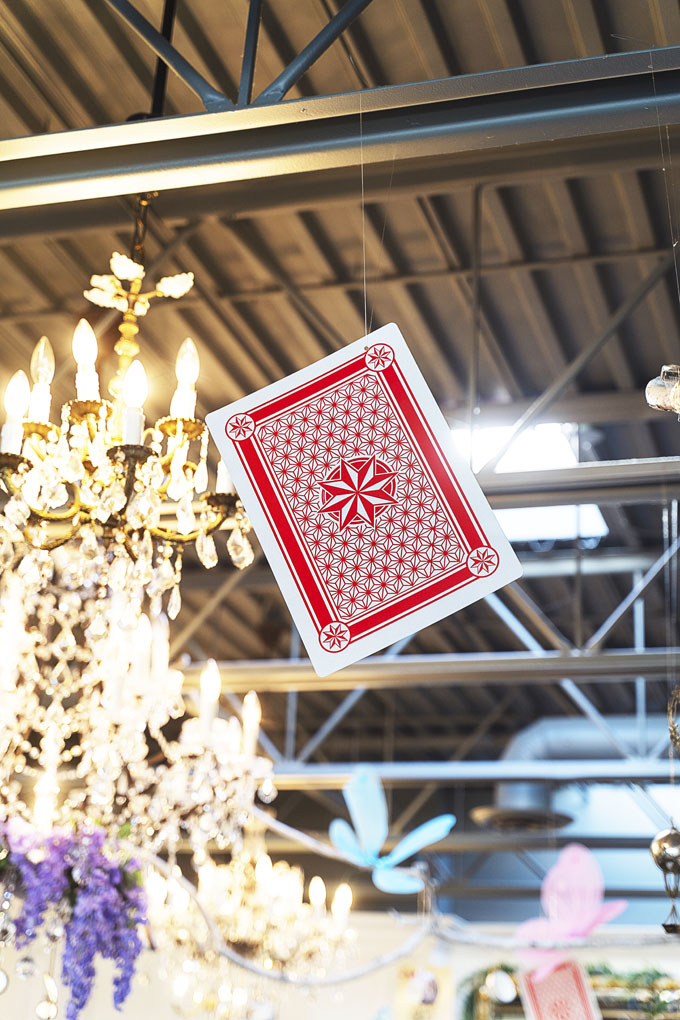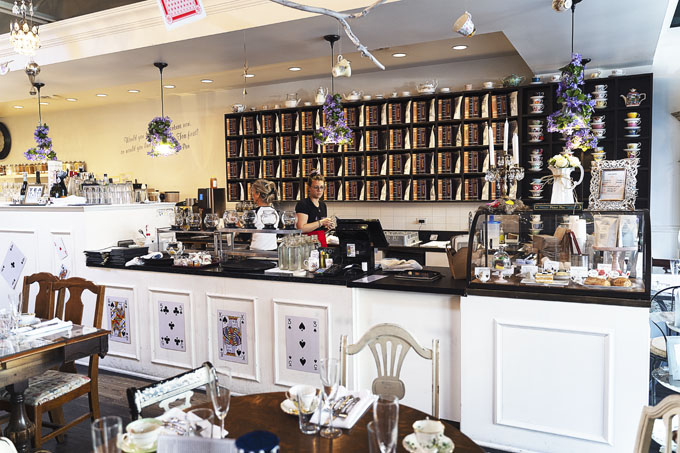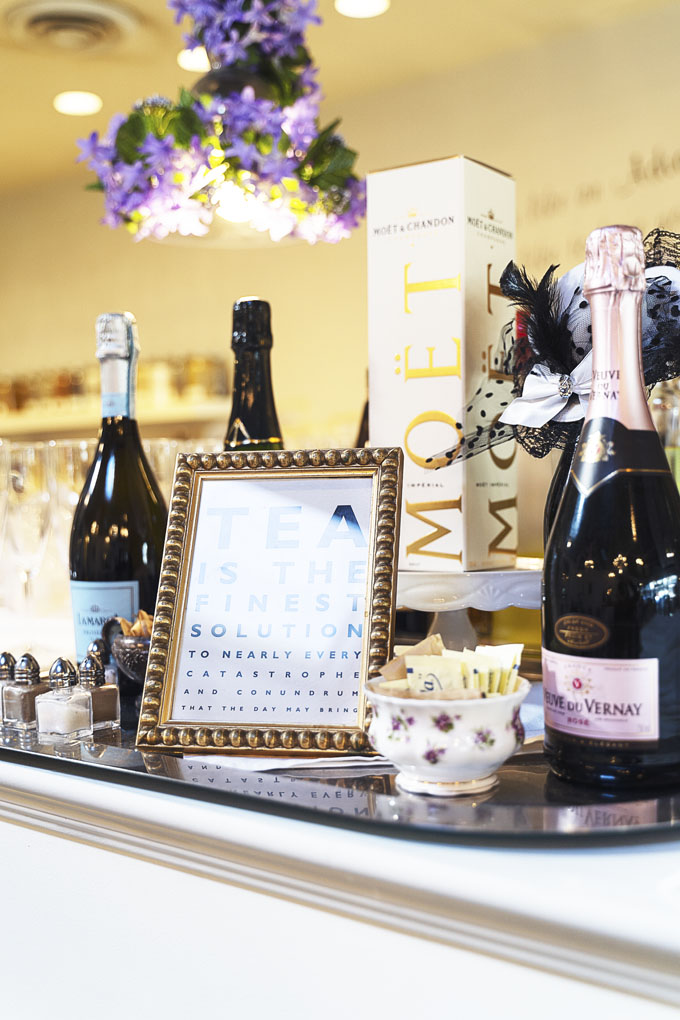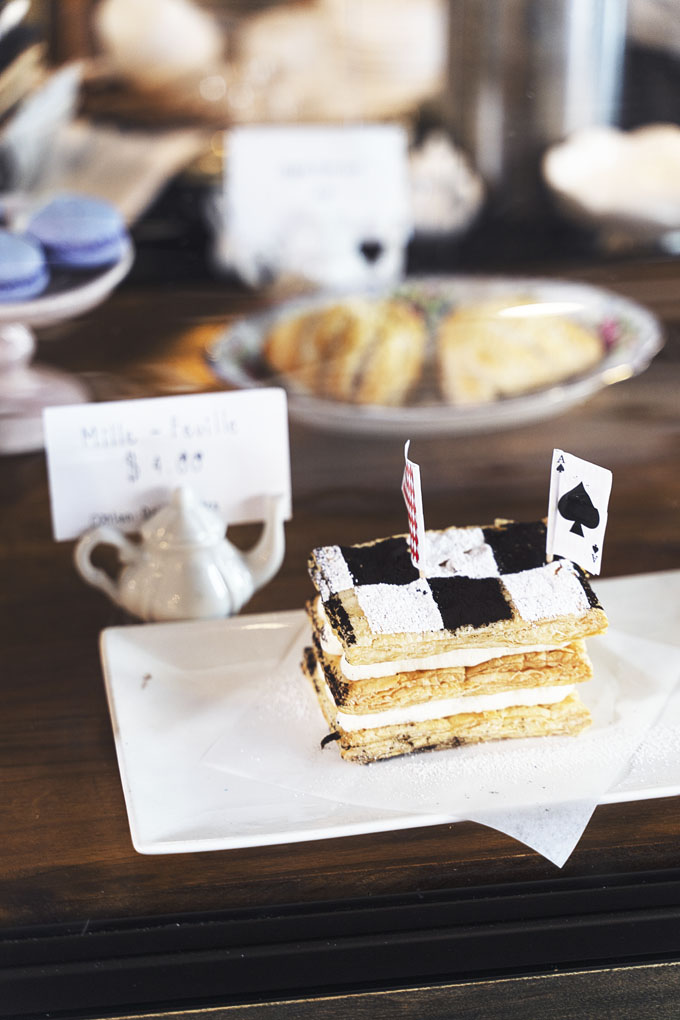 Overall Impression
I thought the high tea items were creative, elevated and went well for the Mad Hatter theme. The citrus scones were very good in particular and I thought the sandwiches were quite delicious!
I have been to many high teas where the savoury sandwiches used pretty thick bread, but I think Neverland Tea Salon has it right with a reasonable good bread to filling ratio.
The very on-trend plant-based burger was a unique item to have for High Tea.
For the children's tea set, they had a nice variety of kid-friendly items. My son enjoyed the offerings presented.
Overall, we had a lovely time at Neverland Tea Salon and I would recommend the Mad Hatter High Tea for a fun, delicious experience.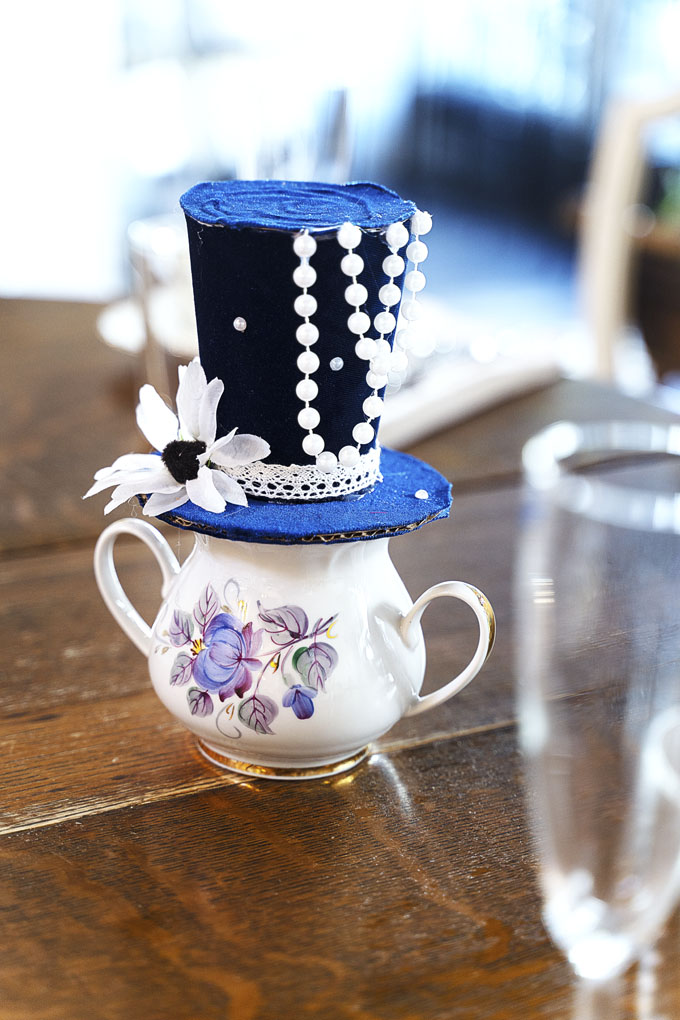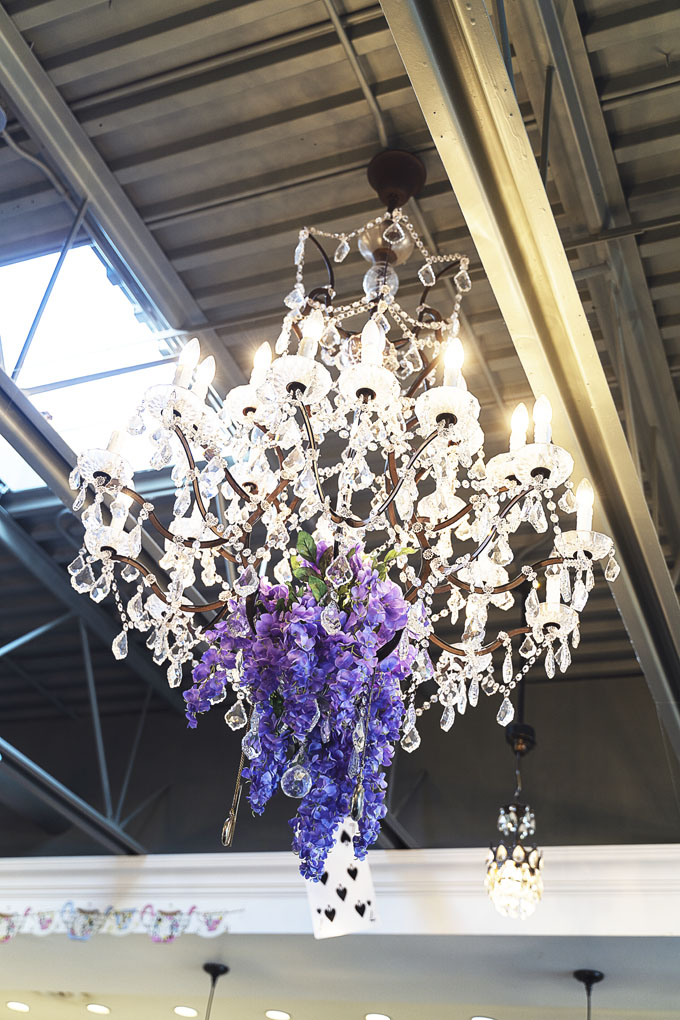 Neverland Tea Salon
3066 W Broadway, Vancouver, BC
neverlandtea.com