Nestle Canada recently announced a new way to satisfy your Kit Kat cravings: Kit Kat Frozen Dessert Bars (aka Nestle Kit Kat Ice Cream Bars). I picked up a box to try recently and here are a few thoughts on these new Kit Kat treats.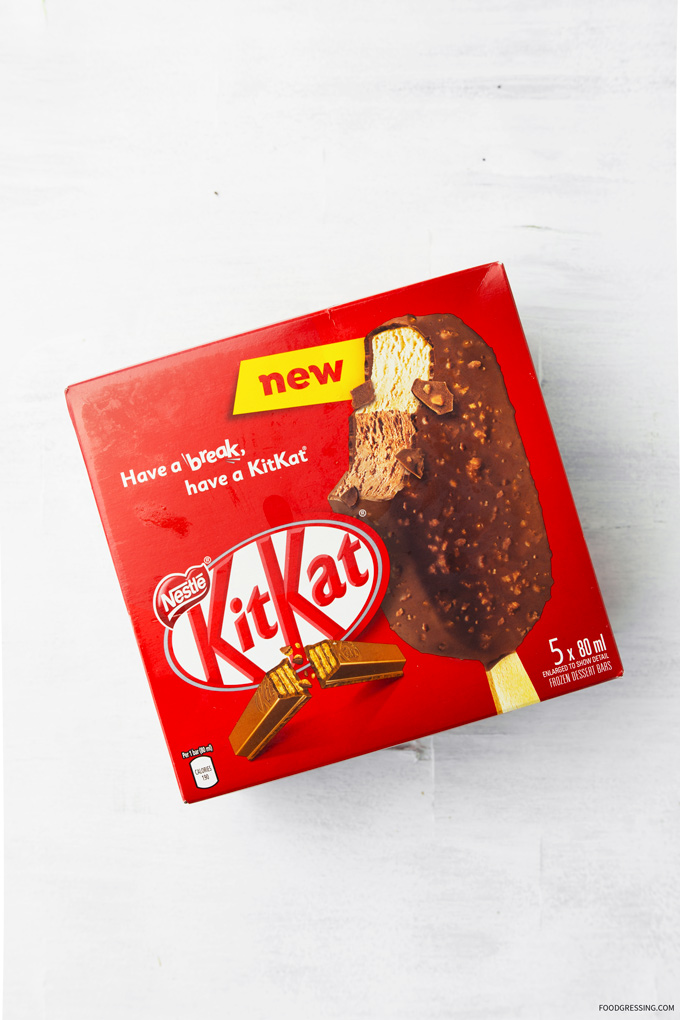 ---
Ingredients
The inside of the Kit Kat Ice Cream Bar is a blend of chocolate and wafer flavoured "frozen delight." The outside shell consists of milk chocolate and crushed pieces of Kit Kat.
The product is made in Canada with no artificial colours.
---
Price
Each box consists of 5 bars. I bought mine at my local Safeway for $6.49 but Walmart Canada sells them for $3.97.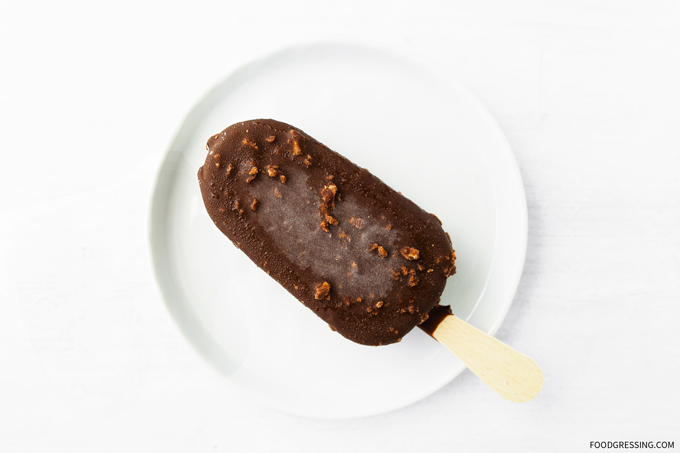 ---
How Did I Like the Nestle Kit Kat Ice Cream Bar?
The outer shell of the bar was wonderfully crunchy from the crushed Kit Kat pieces. The inside was very smooth, creamy and tasted like the classic Kit Kat flavours. Overall, the bars were pretty tasty and enjoyable if you love your Kit Kats. Rating: 4/5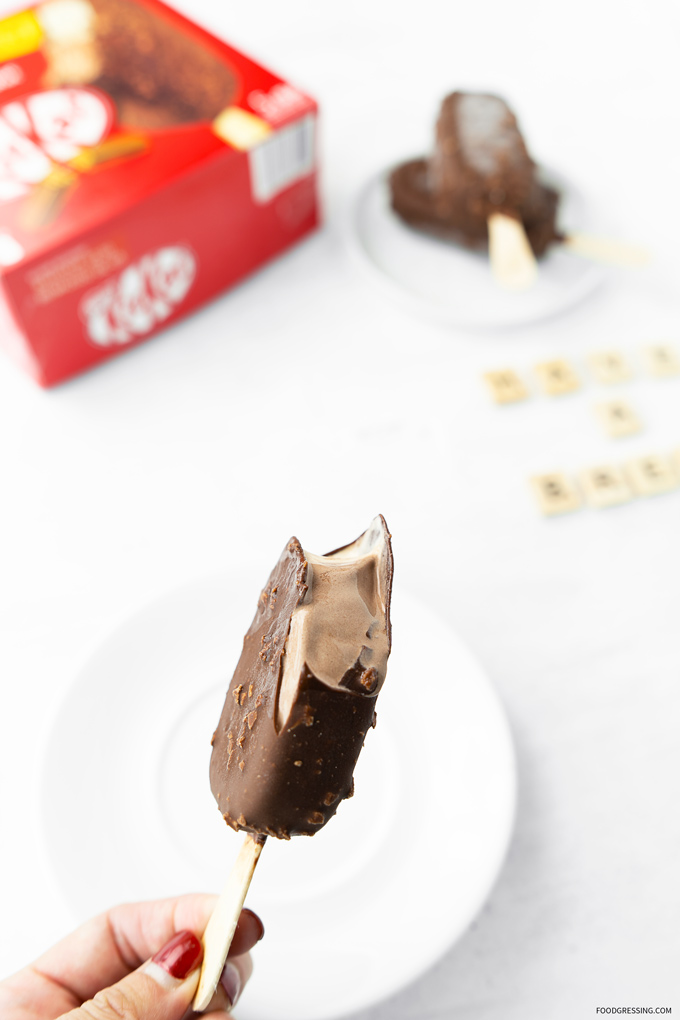 Related posts: