There has been tremendous hype ever since MUJI announced that they will be opening up two permanent stores by the end of the year in Metro Vancouver.  MUJI is a Japanese houseware retailer known for their functional design and minimal aesthetic.  This month, MUJI set up a temporary pop-up shop within the Fairmont Pacific Rim Hotel and it is open until February 28th.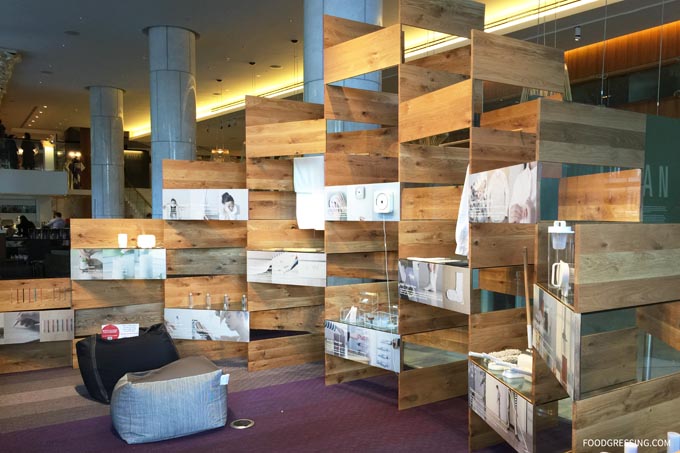 The MUJI Vancouver pop-up garnered so much interested that a reservation system was set up for customers to make a 15-minute window appointment to visit the shop.  When the reservations first opened, time slots became quickly "sold out."  It was even noted on the reservation webpage that you cannot visit the store without a reservation and many were turned away in disappointment.  But allow me to share with you one little secret.  You can walk in without a reservation if the shop is not busy.  That's right, my friend and I went walked right into the MUJI pop-up this week sans reservation on a weekday afternoon.  The only hitch is that you have to register you name and email through their tablet, but that's it!  Here is my review of my experience at the MUJI Vancouver pop-up.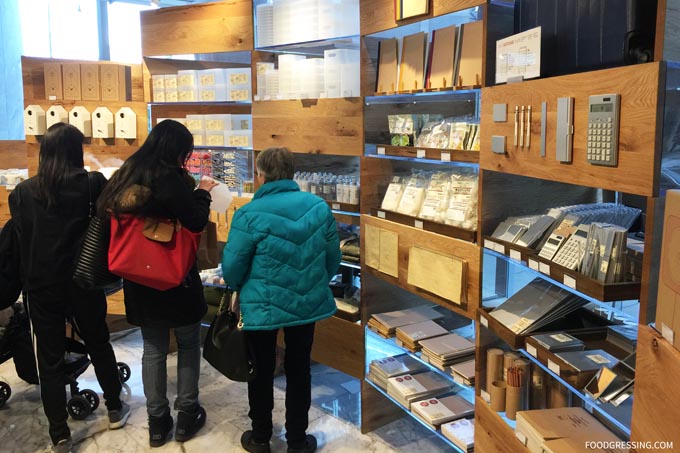 The MUJI Vancouver pop-up is very small and occupies just 530 sq ft of space in corner of the hotel lobby.  The store installation is clean, minimal and features Canadian white oak details.  As for the selection of products, there are essentially just two "walls" of product in the shop.  I've essentially captured all the products being sold in my photos below.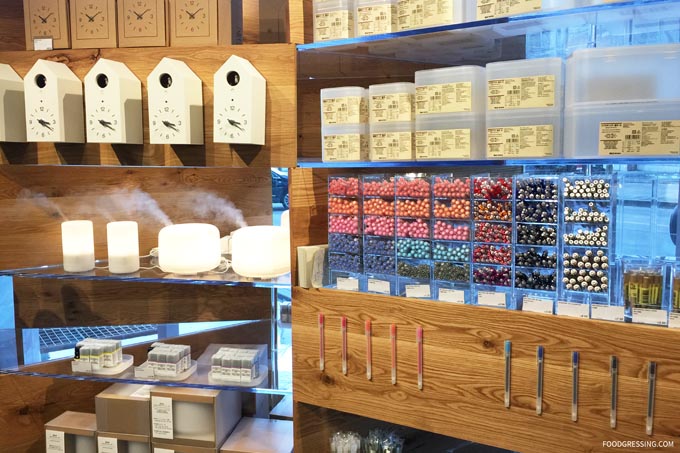 The inner product display had quite a few stationary items (pens, note pads, pen holders and more).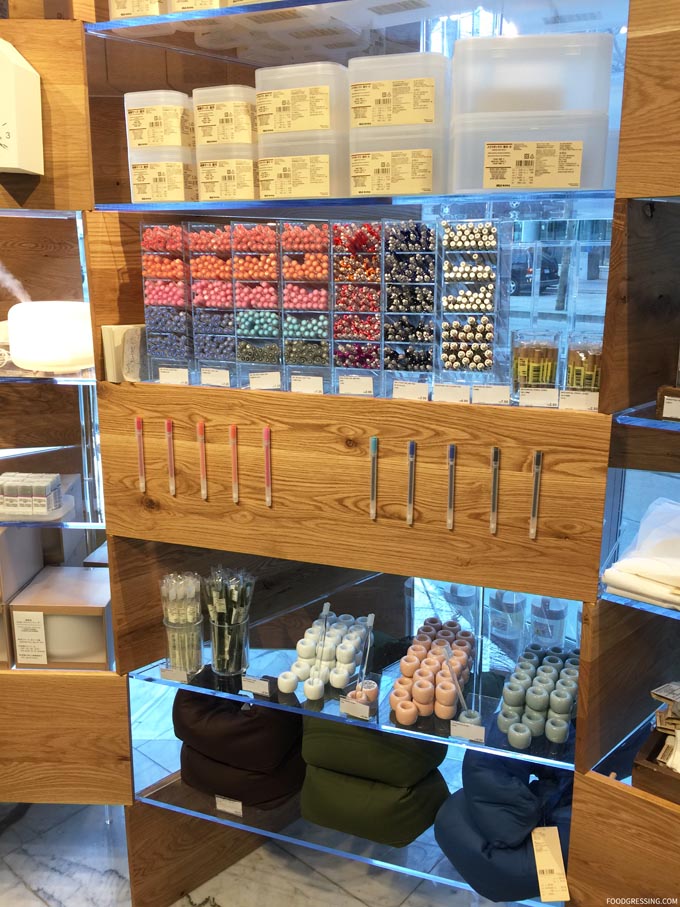 Also for sale are MUJI's aroma diffusers which use ultrasonic waves to vaporize water and the essential oil in the tank to product a cool, dry, fragrant mist.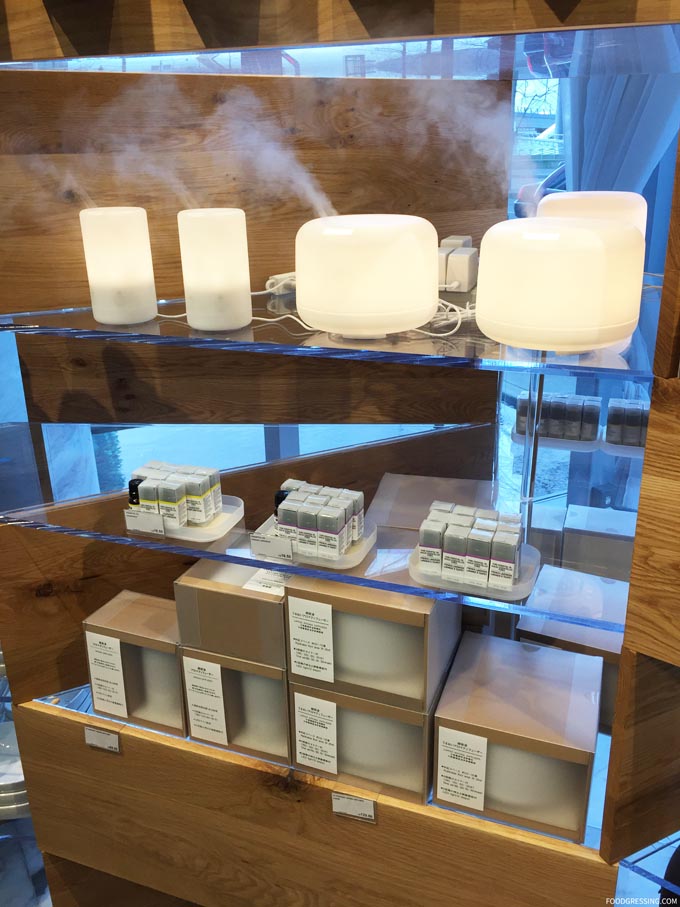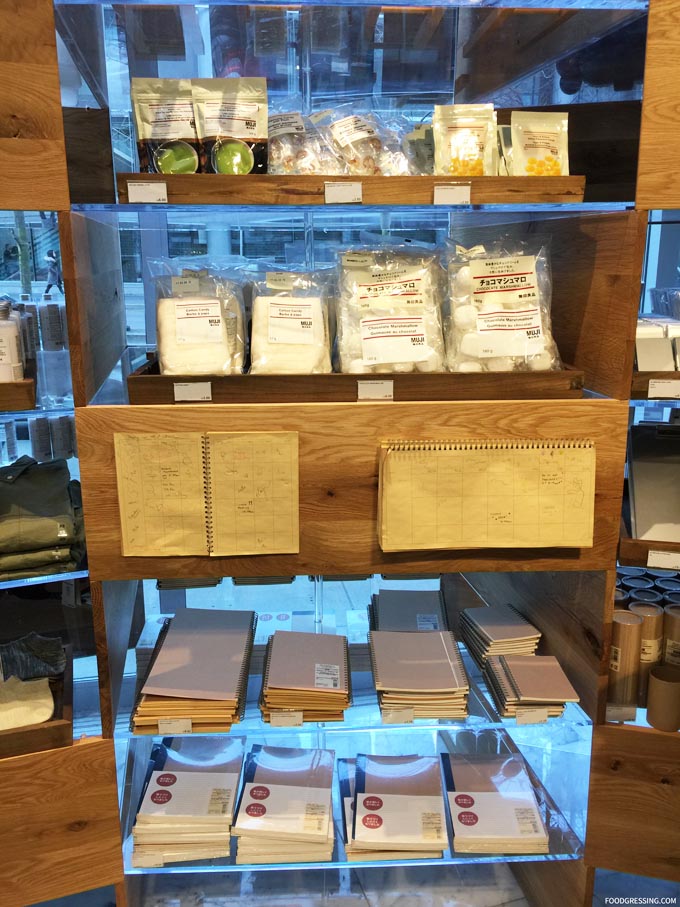 As for food products, they have a few candies but this instant green tea and mulberry tea flavoured latte caught my eye ($6.00).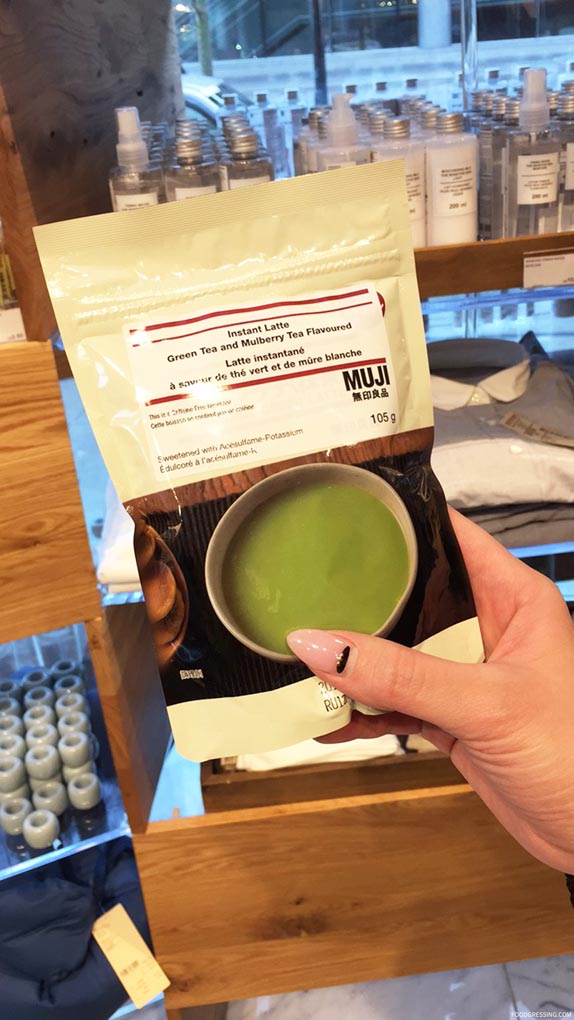 You will also find MUJI cleaning systems including a lightweight telescopic pole that can accommodate up to eight different attachments (sounds more useful than my Swiffer).  They also have a wall mounted CD player and an organic cotton oxford shirt where the hem stays put with no underarm creases!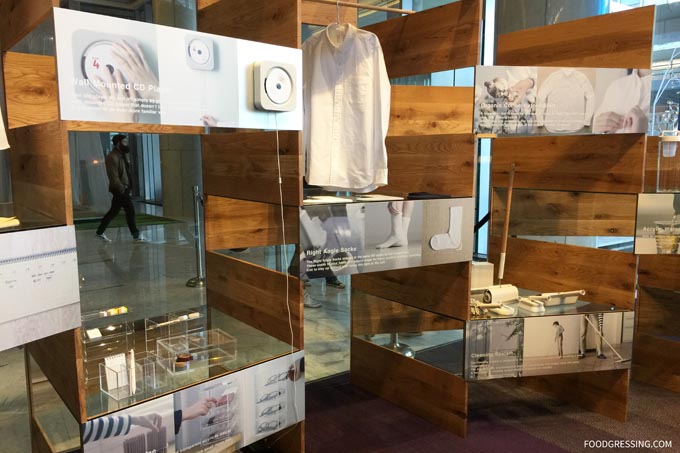 All in all, it was an interesting but *short* visit to the MUJI Vancouver pop-up.  While I didn't buy anything, I got a better sense of MUJI's retail philosophy.  I'm definitely interested to visit their permanent locations later on this year.  And if you'd still like to make a reservation to visit the shop, visit them online here.  The reservation system refreshes at 11:00 am PST every day and you can reserve 48 hours in advance.