One of the longstanding vendors in the Granville Island Public Market is Muffin Granny.  Located in the "food hall" of the public market, Muffin Granny offers a selection of muffins, scrumpets, cookies as well as serves coffee and tea.  Compared to Terra Breads located a few stalls down, I would characterize Muffin Granny's selection of food more conventional.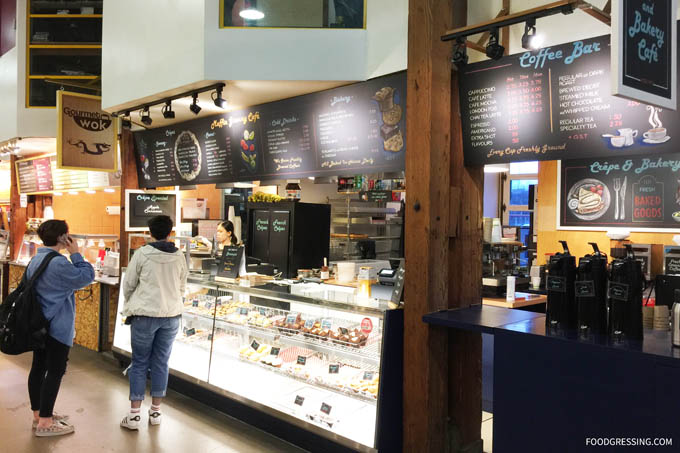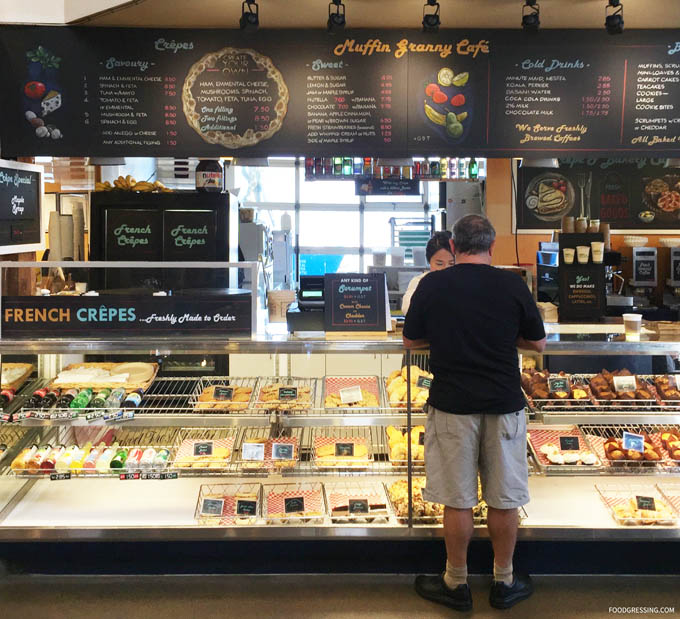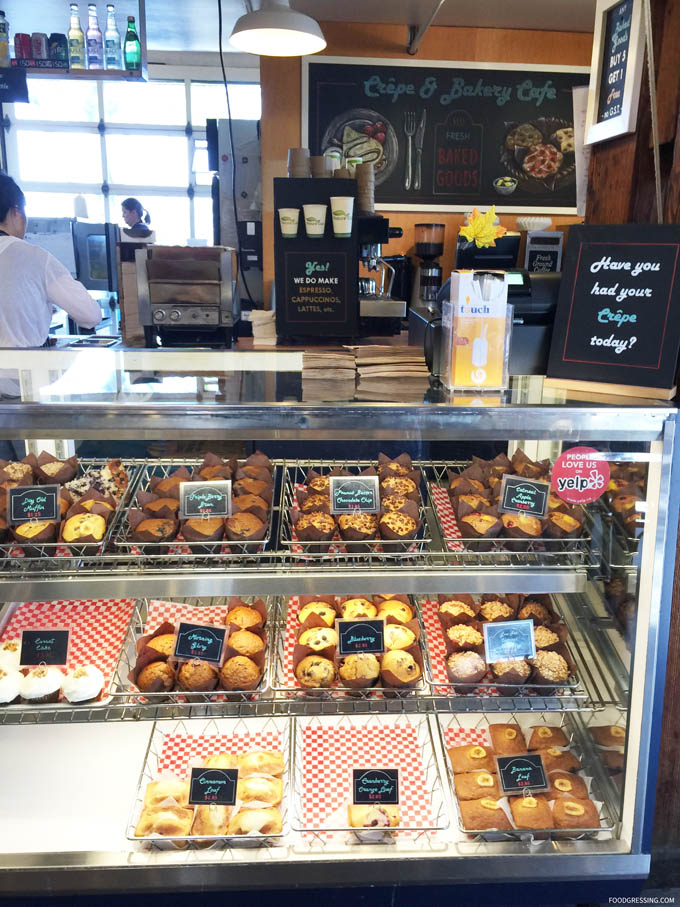 They are also the market's only creperie as they offer made-to-order sweet and savoury crepes.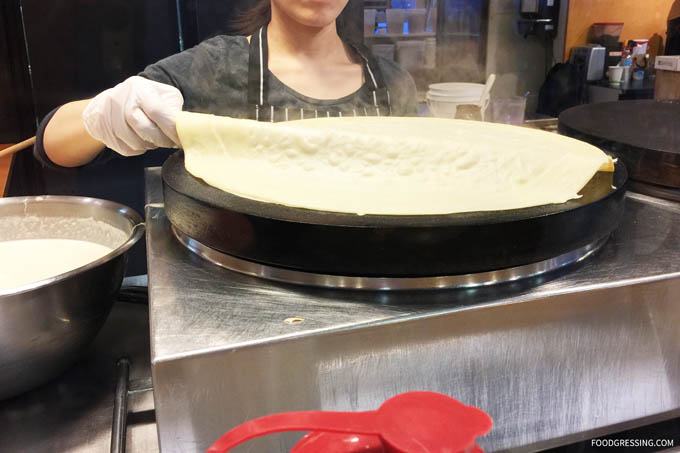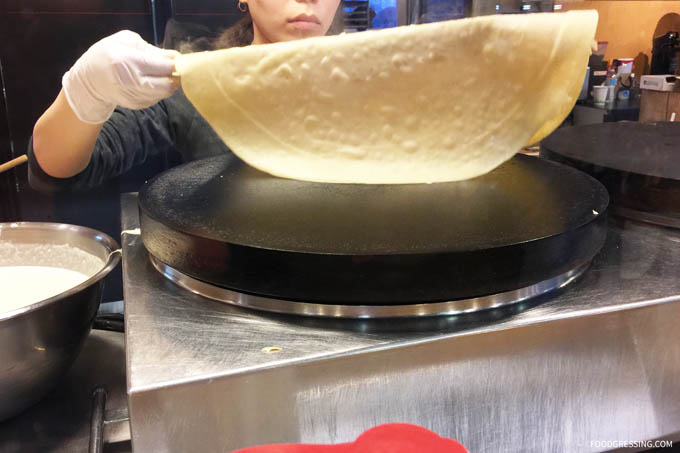 The only thing I have tried from Muffin Granny was a large almond cookie.  It was simply a treat that I got for my son while we were hanging out on Granville Island.  I was drawn to it because of the almond shavings on top which looked delicious.  The cookie tasted pretty good, not overly sweet and had some nice nutty flavours though overall nothing to write home about.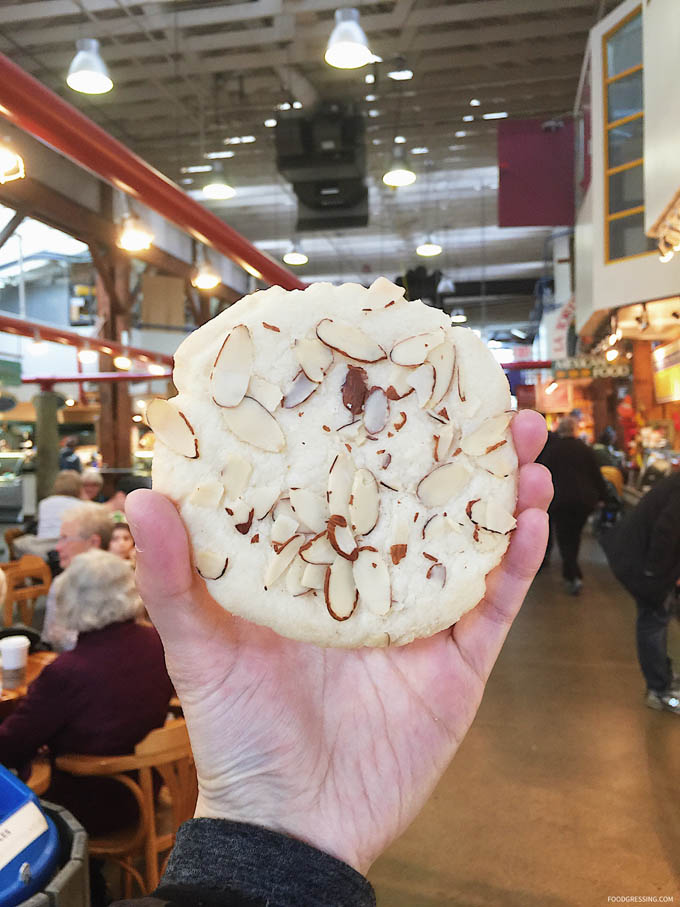 Overall Impression of Muffin Granny
With no Tim Hortons around, Muffin Granny seems like a reasonable place to grab some simple baked goods.  For "complicated" pastries, I would suggest going to Terra Breads which is located inside the market as well.  Rating: 3/5