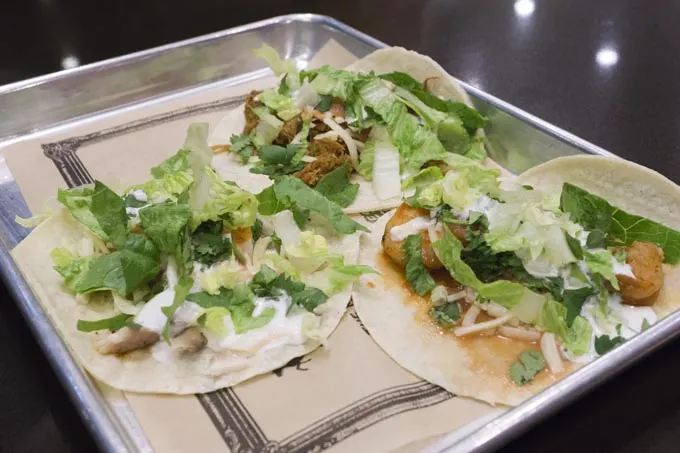 After a late meeting in Downtown Vancouver, I wanted something quick and cozy to eat before I headed home. I decided to pop by Mucho Burrito at Davie and Burrard for some fast food.
Tacos, Tacos, Tacos
I ordered the taco trio ($9.25) and chose shrimp, tilapia and carnitas. Unfortunately, the tacos turned out to be quite disappointing because the meats were just barely warm to me!
I love shrimp in a taco but barely warm shrimp is not exactly very appetizing.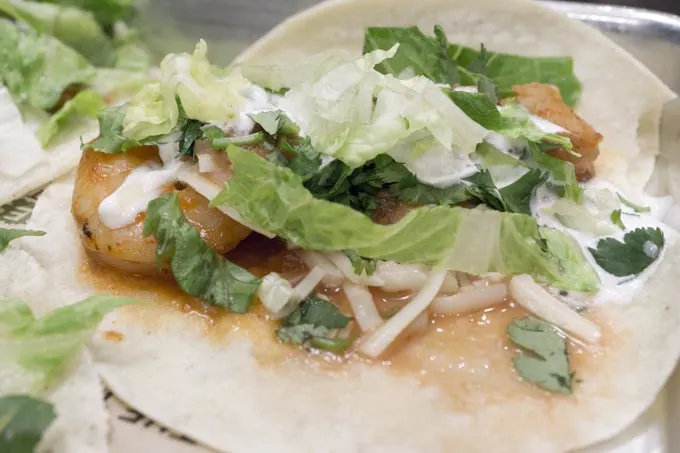 The carnitas was slightly warmer, but definitely not *hot*.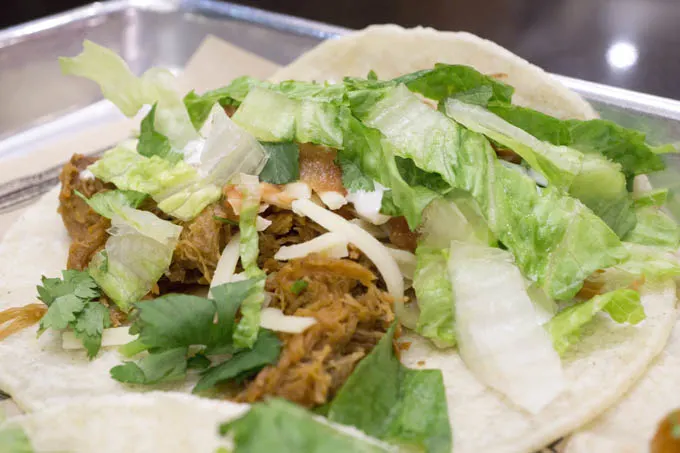 The tilapia was bland and was the least warm of the three meats.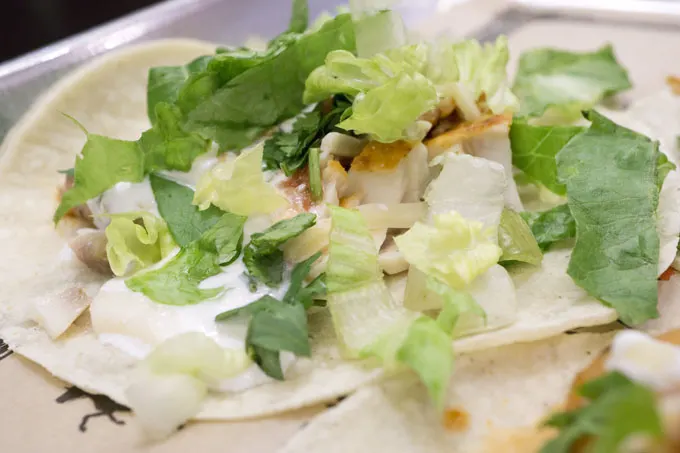 It was already cold outside and the last thing I wanted was to eat something *cold.* Perhaps the meat was sitting out too long and they did not rewarm it enough. The presentation of the tacos could be improved as well as they just seemed like a mess. Overall, I am unlikely to return to Mucho Burrito for any food.