With Mother's Day coming up, you'll want to make plans ahead of time to ensure the special woman in your life gets her favourite eats.  Here is a list of restaurants in Metro Vancouver that are offering special Mother's Day brunch, lunch, dinner and afternoon tea this year.  I have not included images as this list is designed for you to obtain quick information on what is being offered and compare the options.  Please check with the restaurant for the most up-to-date and accurate information on dates, times, prices and menu offerings.  This list is updated as information becomes available.  If you are a restaurant and want to be added, please contact me foodgressing@gmail.com.
To see the 2018 Mothers's Day restaurant list, visit here.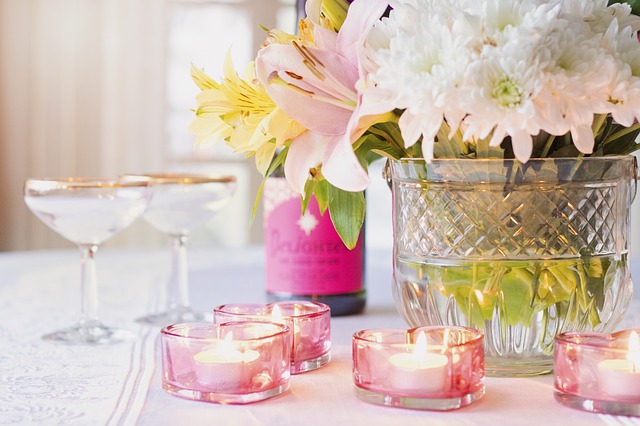 If you are looking at this post in mobile, rotate your phone sideways to see the entire table.
Restaurant
Type
Price
(excluding tax and tip)
Description
Date
Grouse Mountain
Brunch Buffet
Adult: $55
Child (5-11): $20
Child (2-4): $12
Child (Under 2): Free
Includes kid-friendly buffet items. | Menu
9:30am - 2:30pm
Notch 8 @ Fairmont Hotel Vancouver
Brunch Buffet
Adult: $75
Child (12 and under): $37.50
Indulge in sweet and savory breakfast favourites, a chef attended carving station, and decadent desserts created by our in-house pastry shop. | Menu
11am - 3pm
The Roof, 15th Floor @ Fairmont Hotel Vancouver
Afternoon Tea
Adult: $65
Child (12 and under): $32.50
Enjoy the breathtaking view as you sip perfectly steeped tea and sample savory bites, delectable scones, finger sandwiches and sweet treats from our in-house Pastry Shop. | Menu
11am - 3pm
Bacchus @ Wedgewood Hotel
Prix-fixe Brunch
Adult: $70
Child (12 and under): $40
Three-course brunch | Menu
11am - 2pm
Fresh Restaurant & Lounge @ Sheraton Guildford
Brunch Buffet, Prix-Fixe Dinner
Brunch:
Adult: $53
Child (4 - 12): $26
Child (3 and under): Free | Dinner: $49
Brunch Menu | Prix-Fixe Dinner
Brunch seatings 10:30am, 11am & 1pm, 1:30 pm | Dinner:
Cafe One @ Sheraton Wall Centre
Brunch Buffet
Adult: $46
Child (5-12): $19
Child (4 and under): free
Menu
4 seatings: 11am, 11:30am, 1pm, 1:30pm
Diva @ The Metropolitan Hotel
Brunch Buffet
Adult: $75
Child (12 and under): $35
Menu
11am - 3pm
C | Prime @ Century Plaza Hotel
Brunch Buffet
Adult: $48
Prime Rib, House-made pastas, Charcuterie and Dessert station. Special cheers to Mom with a Mimosa or Kir Royal at $8/glass. | Menu
10am - 2:30pm
Bishop's
Prix-fixe Dinner
$70
Special menu starting with a Glass of Sparkling Rose + smoked salmon canapé plus 3 course dinner with choice
5:30pm - 11pm
Yew @ Four Seasons Vancouver
Brunch Buffet
Adult: $88
Child (6 - 12): $44
Child (5 and under): Free
Families will be spoiled for choice from YEW's enticing selection of dishes, action stations, a la carte dishes and delights from the raw bar, charcuterie and carvery stations. | Menu
9:30am - 2:30pm
Boulevard Kitchen & Oyster Bar
Brunch Buffet, Prix-fixe Dinner
Adult: $65
Both brunch and dinner menus will include a dessert-course selection of either Chocolate Tart or Cheesecake. | Menus
Brunch: 11am - 3pm | Dinner: 5pm - 11pm
River Rock Casino
Weekend Buffet, Banquet Gala
Buffet: Adult: $50; Gala: Adult: $55

Check website for more detailed pricing
Check website for details
Oceans 999 @ Pan Pacific Hotel
Brunch Buffet
Adult: $95
Senior: $91
Child (6 - 12): $48
Child (5 and under): free
Menu
10:30am - 2:30pm
Rocky Mountain Flatbread
Complimentary warm double chocolate brownie with meal
Dockside Restaurant
Brunch Buffet
Adult: $75
Child (12 and under): $35
Menu
10:00am & 1:00pm
The Lobby Restaurant @ Pinnacle Hotel at the Pier
Brunch Buffet
Adult: $53
Child (6 - 12): $26
Child (5 and under): Free
Dishes inspired by BC's natural abundance of seafood and fresh. | Menu
10:30am - 1:00pm
Hart House
Brunch Buffet
Adult: $46
Child (4-10): $26
Child under 4: Free
West Coast Cuisine Brunch | Menu
9:00am - 2:00pm
Market by Jean Georges
Prix-fixe Brunch
$60
The $60 three-course choice brunch will include a choice of traditional breakfast menu items together with a selection of Jean-Georges Vongerichten's brunch favourites. | Menu
11:00am - 3pm
Fairmont Vancouver Airport
Afternoon Tea
Adult: $49
Child (12 and under): $24.50
Enjoy Fairmont Vancouver Airport's signature afternoon tea, an exquisite buffet selection of treats from our pastry shop, made-to-order crepe station, live music entertainment and a special gift for Mom. | Menu
2 seatings: 11am and 2:30pm
CAVU Kitchen & Bar (Richmond)
Brunch Buffet, Prix-Fixe Dinner
Adult: $50
Seniors: $41
Child (4-12): $26
Child (3 and under): Free
Menu
Brunch seatings: 11 am & 1 pm; Dinner: 5pm - 10pm
p2b Bistro & Bar
Brunch Buffet
Adult: $53
Child: $19
Child (5 and under): Free per adult
West Coast inspired brunch buffet, live guitarist, a professional photo with Mom in front of a floral backdrop that she can take home to frame, and take-away bouquets for all Mom's. | Menu
2 seatings: 10:15-10:45 & 12:15-1:00pm
Mosaic @ Hyatt Regency Vancouver
Brunch Buffet
$28
Buffet featuring fresh fruit, Canadian smoked salmon, artisan charcuterie, imported cheeses, custom made omelets, cereal station, assorted pastries, bacon, sausage, eggs, breakfast potatoes, assorted juices, and coffee or tea!
N/A
Hilton Metrotown
Brunch Buffet
Adult: $55
Senior: $50
Child (6 - 12): $25
Child (5 and under): Free per adult
Held in Crystal Ballroom | Menu
10:00am - 1:00 pm
Miku
Special Lunch and Dinner Menus
Premium Zen Lunch: $42; Kaisen Platter $135; Kaisen Kaiseki Dinner $88
Lunch Menu | Dinner Menu
Lunch: 11:30am-3:00pm | Dinner: 5:00pm-10:00pm
Minami
Special Lunch and Dinner Menus
Zen Lunch: $35; Dinner features
Lunch Menu | Dinner Menu
Lunch: 11:30am-3:00pm | Dinner: 5:00pm-10:00pm
Glowbal
Brunch Buffet
Adult: $55
Child (under 10): $22
Enjoy over 100+ of your favourite brunch items, including eggs benedict, bacon, sausage, salads, breads & artisanal cheeses, carving stations, omelette stations, pastry tables and more. | Menu
Seating 10:00am onwards
Charcoal and Woodz
Brunch Buffet
Adult: $33
Child (under 10): $15
Menu
10:00am - 2:00pm
The Apron @ The Westin Wall Centre, Vancouver Airport
Prix-Fixe Brunch
$35
Choose between three entrees and dessert. Includes a complimentary mimosa and fresh berry parfait | Details
10:00am - 2:00pm
TWG Tea Salon
Prix-Fixe Brunch, Afternoon Tea
Brunch: $52
Afternoon Tea: $68
Brunch Menu | Afternoon Tea Menu
Brunch: 9:30am to 12:00pm on May 13 & 14; Afternoon Tea: May 9 - May 15 with special seating times on May 14
Showcase @ Vancouver Marriott
Brunch Buffet
Adult: $52
Child (5 - 12): $15
Child (4 and under): Free
Menu
Call for booking times