With traditional meat consumers making up almost half of new plant-based protein buyers, MorningStar Farms' latest innovation is sure to satisfy taste buds all around.
Thick cut and juicy, with beefy flavor and a texture similar to real meat, the MorningStar Farms Steakhouse Style Burger is a premium plant-based option that nails its namesake with elevated taste.
Dress it with grilled or sautéed mushrooms and onions for a signature meal or go the experimental route and incorporate your go-to toppings of choice.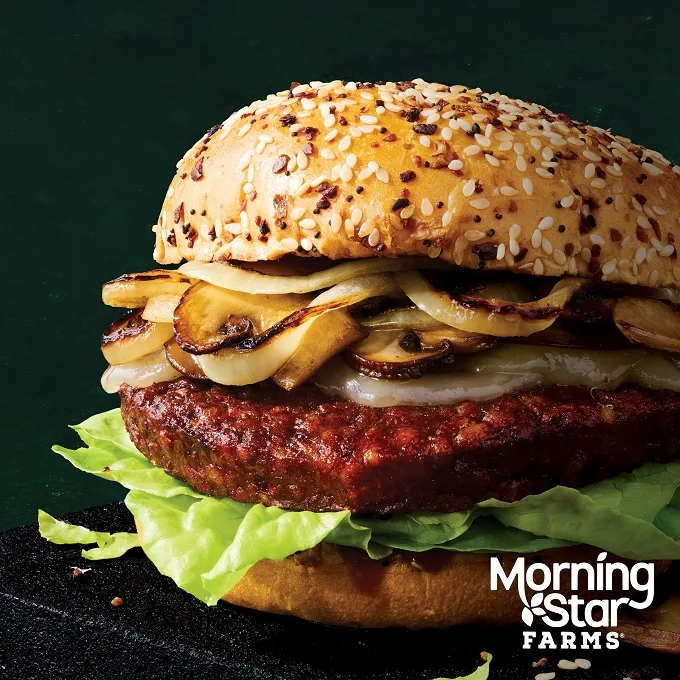 Preparation for this patty is simple and takes under five minutes – heat it up in the skillet or oven for classic results, or pop it on the grill, in the air fryer or microwave for something more crisp, quick, or smoky.
The MorningStar Farms Steakhouse Style Burger contains 42% less fat than a cooked ground beef patty, 21g protein per serving and is a good source of fiber.
It is also 100% plant protein, PBFA certified and fully vegan, joining the brand's wide roster of plant-based offerings.
From crowd favorites like the Spicy Black Bean Burger, to Chik'n Nuggets, to breakfast time staples like Sausage Patties, MorningStar Farms aims to make plant-based eating easy and enjoyable for everyone.
The MorningStar Farms Steakhouse Style Burger is already rolling out in stores this month and can be found in retailers like Walmart, Publix and Target for an SRP of $9.19 that includes four quarter-pound vegan burgers per pack.
To find MorningStar Farms foods in a store near you, visit MorningStarFarms.com.
To keep up with the latest MorningStar Farms food news, recipe recommendations and releases, follow the brand on Instagram.