This Canada Day, Molson is on a mission to celebrate Canadian beer. Not just Molson Canadian, but all the great beer brands from our coast to coast.
Molson is extending the ultimate Canadian gesture by opening up its case to other brands for the first time to create the most Canadian case of beer ever for limited-edition sale.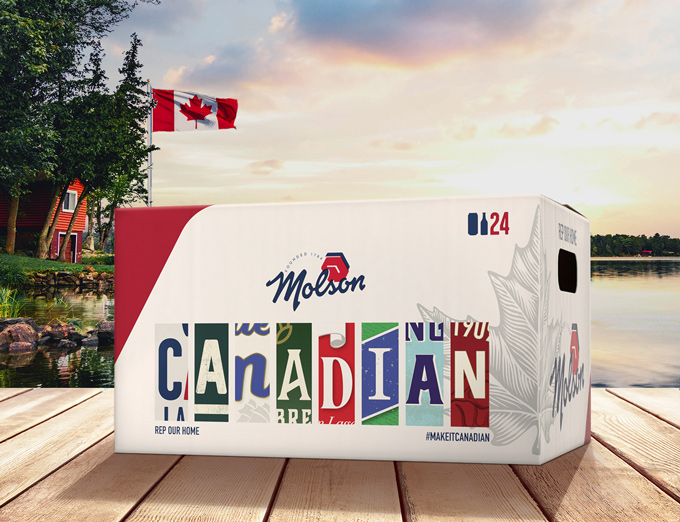 The #MakeItCanadian Case is a one-of-a-kind variety pack featuring Canadian-founded brews, standing together, label to label.
#MakeItCanadian Participating Brews
Big Rock Brewery
Something in the Water Brewing Co
Red Truck Beer Company
Hockley Valley Brewing Co
Lake of the Woods Brewing Co
Post Game Brewing Co
Crank Little Lager
Something Brewing
Holman Brewing
Vimy Brewing
Storm Brewing
Creemore
Farmery Brewery
Granville Island
Caledon Hills Brewing
Smithhavens Brewing
The Naughty Otter
Fortgarry Brewing
Picaroons Brewing Co
Hard Knox Brewery Co
Brock Street Brewing Co
Newark Brewing Co
Powerhouse Brewing Co
Radical Road Brewing Co
Molson will also be donating $5 for every special-edition case printed (up to $25,000) to local charities supporting people and communities in need of a helping hand in this particularly difficult year.
Beer lovers can go to www.thecanadiancase.ca to see if the case is available for purchase in their area. The case will be available throughout the month of July, until supplies last.