Last summer, Mister Artisan Ice Cream had to be temporarily closed for repairs due to a flood. There was a void in my foodie heart (and in my freezer) as I could not enjoy ice cream from one of my favourite ice cream purveyors in Vancouver.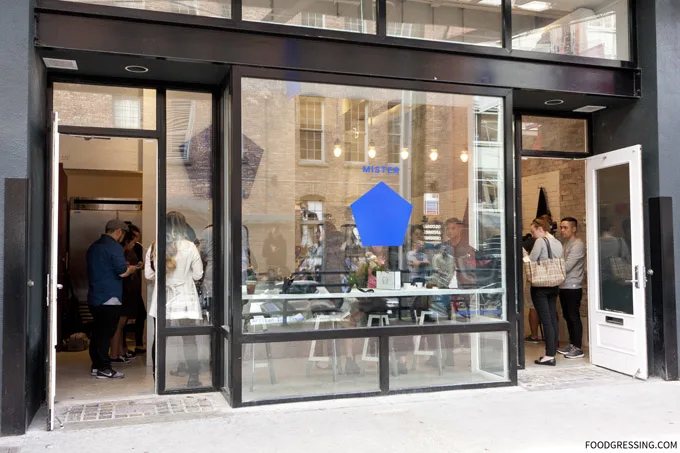 But now, my heart is whole again as Mister is reopening this Saturday, February 2 at 2 pm with crazy new flavours and deals for customers. I had the chance to preview these new offerings at a media event. Here's a look at what you can expect.
Flamin' Hot Cheetos Crusted Ice Cream Sandwich ($8)
I really enjoyed the complexity of this unique savoury ice cream sandwich flavour featuring a regular vanilla ice cream and chocolate-dipped sandwich rolled in Cheetos. You've got the addictive, spicy, umami flavour of the Cheetos which is soothed by the creamy and sweet vanilla ice cream. You've basically taking your taste buds on a trip with this one.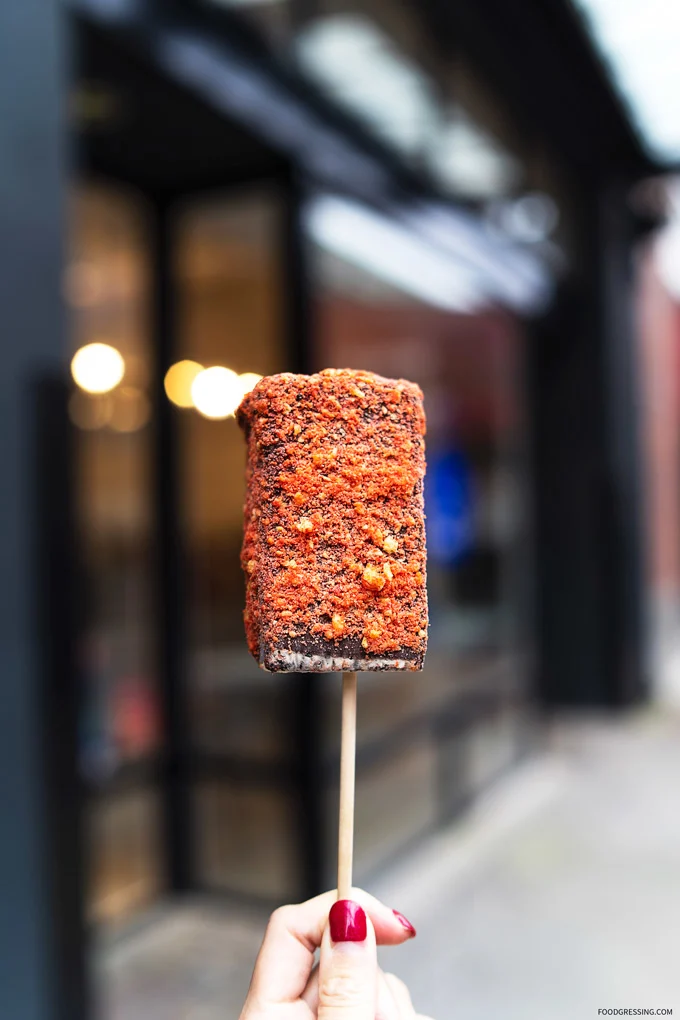 Flamin' Hot Cheetos Bar ($8)
This creative treat has Cheetos-flavoured ice cream with Cheetos chunks and sandwiched between Cheetos sides. The Cheetos-crusted sides are really crunchy while the Cheetos chunks within the ice cream give it some extra textural contrast. I like it for its novelty factor but I like the Flamin' Hot Cheetos Crusted Ice Cream Sandwich more because it has a sweeter finish.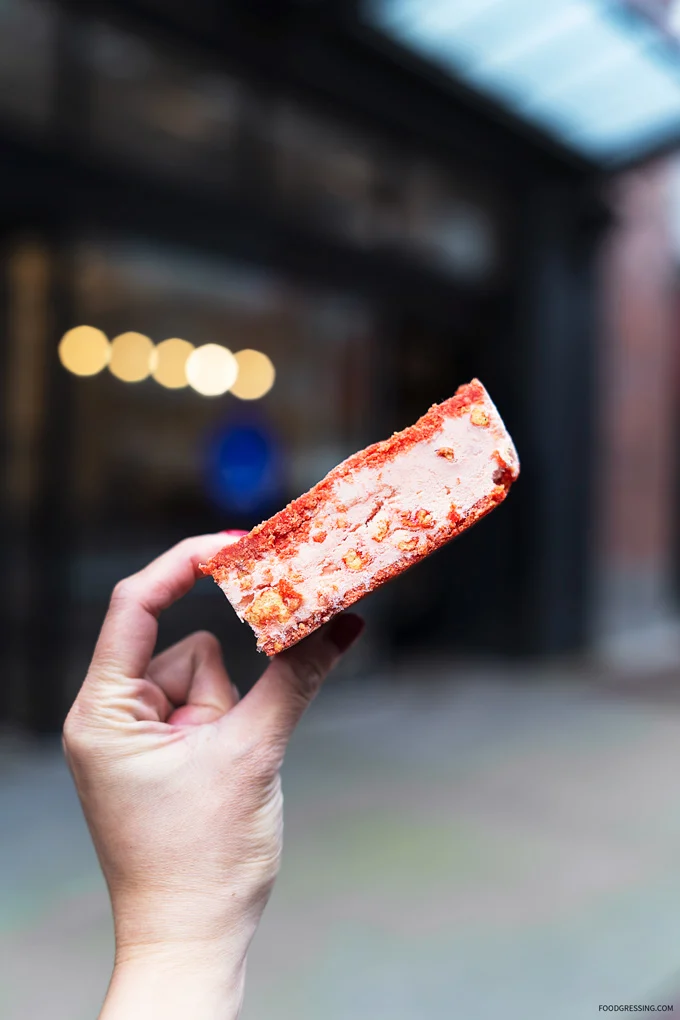 Ritz flavour ice cream
This is like where ice cream and Ritz crackers had a baby. The Ritz flavour is definitely there but not overpowering. It's light, buttery, cheesy, creamy and enjoyable in an ice cream format.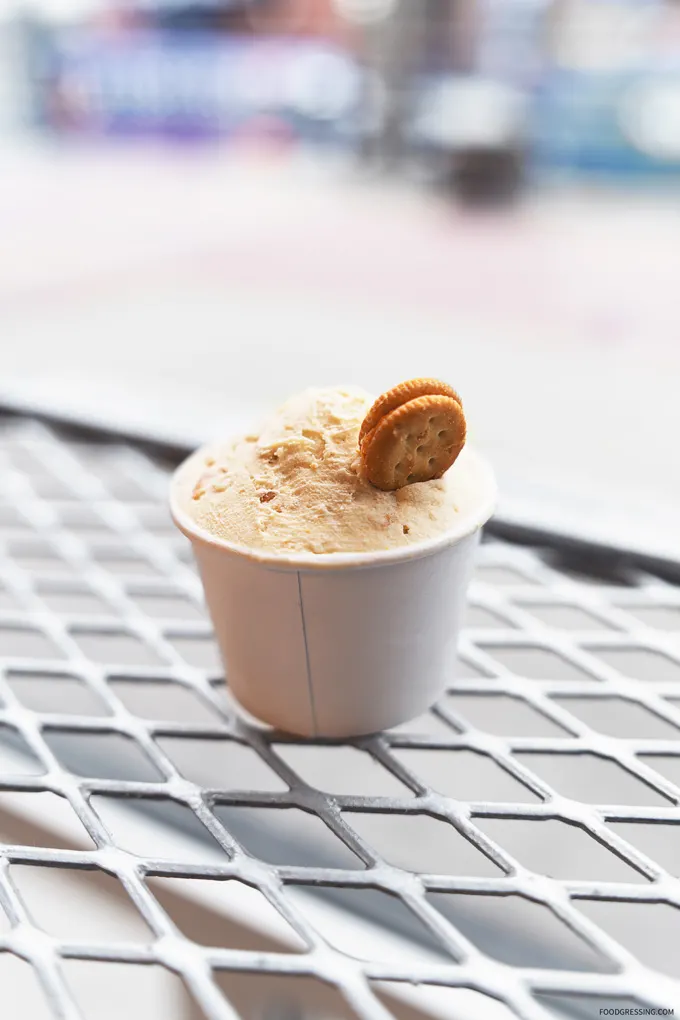 Two new vegan flavours: Dark Coffee and Hazelnut
As I'm somewhat lactose intolerant, I love a good vegan ice cream. Mister's new vegan ice cream flavours really hit the spot with the Dark Coffee and Hazelnut. The Hazelnut was wonderfully nutty and earthy and went well with the coconut flavours. Both were good but I would love to have a pint of Hazelnut in my fridge.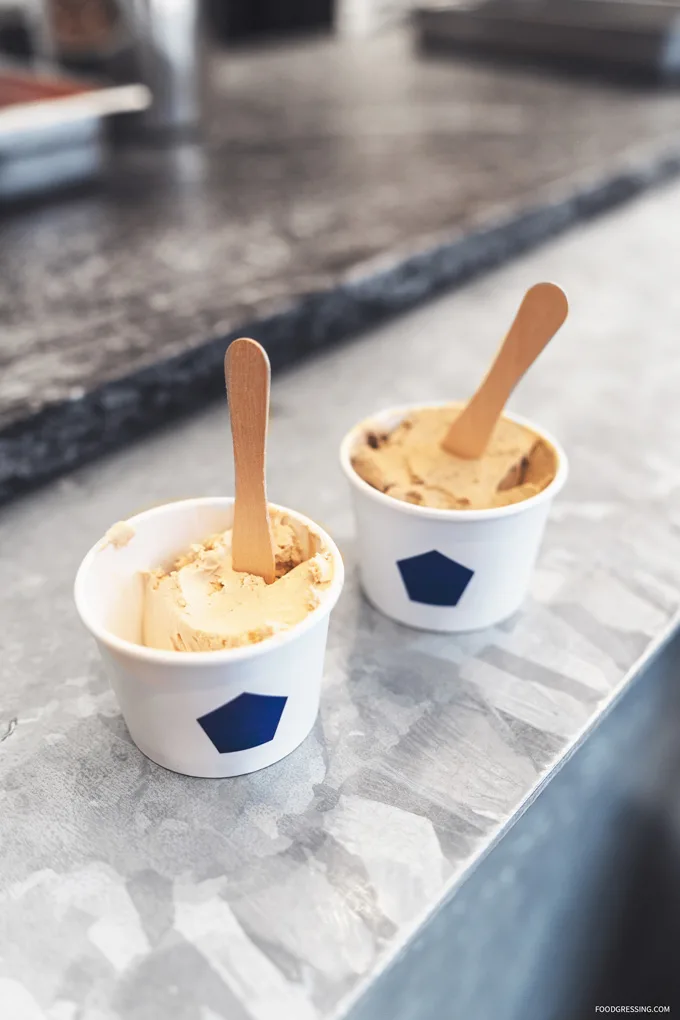 Grand Reopening Deals
Aside from these limited edition flavours, Mister will also be offering cheap $5 pints and $3 ice cream sandwiches.
Made by Mister
1141 Mainland Street, Vancouver
madebymister.com