Eating healthy while dining out can sometimes be a challenge, but one restaurant chain has a limited time Superfoods Menu with healthy yet delicious food choices in mind.  Now until February 25th, Milestones Restaurants has a selection of nutrient-rich, colourful dishes with avocado, sweet potato, kale, goji berries, salmon and more.  This past week, I had the opportunity to try some of these dishes.  Here's a look at what you can expect from the Superfood Menu at Milestones.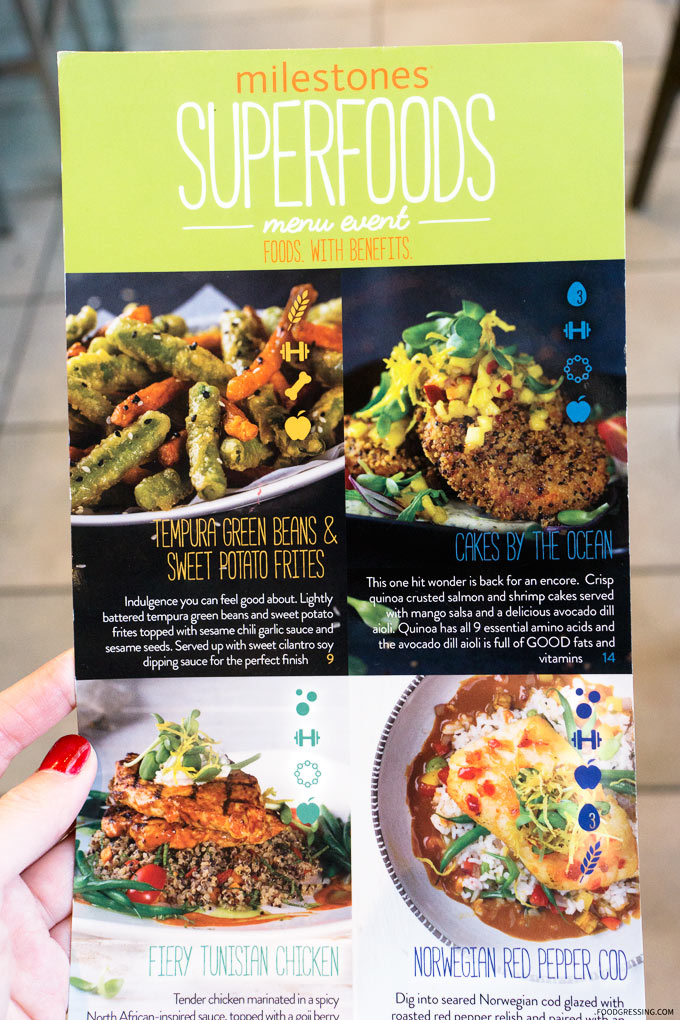 Disclosure: All food and drinks in this post were complimentary.   Opinions are my own.
Food with Benefits
Milestone's Superfoods Menu has "foods with benefits" with attention to ingredients that have antioxidant properties and high in calcium, fibre, omega-3, probiotics, protein and vitamins.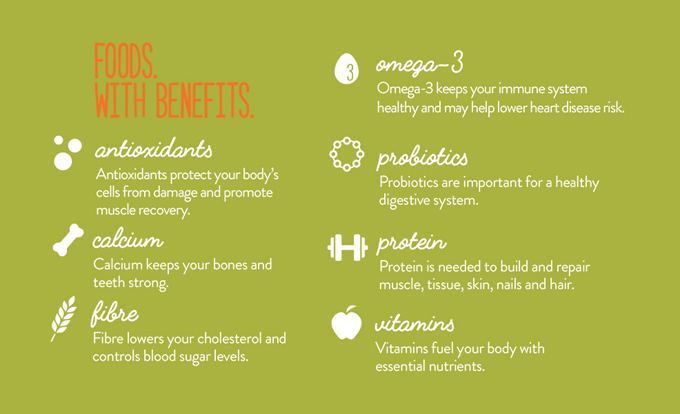 What I Tried
I tried four dishes from the Superfoods Menu: Cakes by the Ocean; Fiery Tunisian Chicken; Superfood Bowl XXVIII; and Edamame.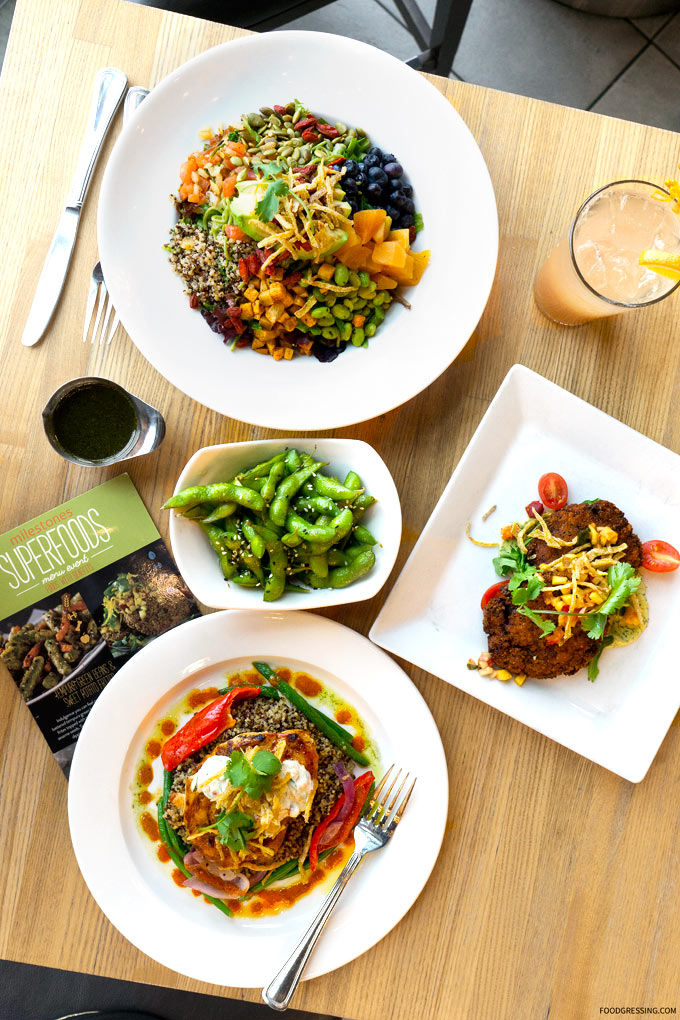 Superfood Bowl XXVIII ($22)
Kale, sweet potato, avocado and pumpkin seeds are just a few of the superfoods in this dish.  These are put on a bed of kale-infused soba noodles and finished with a miso maple dressing.  I really enjoyed the dressing in this dish which was sweet and tangy.  The Superfood Bowl had a lots of interesting textures from the various ingredients and was quite tasty overall.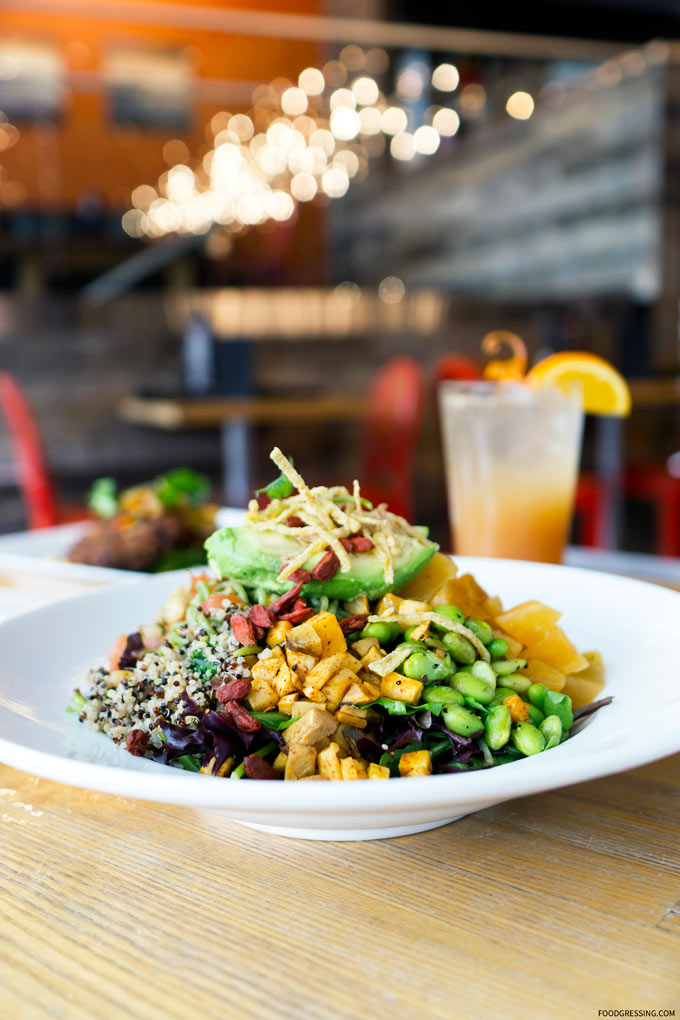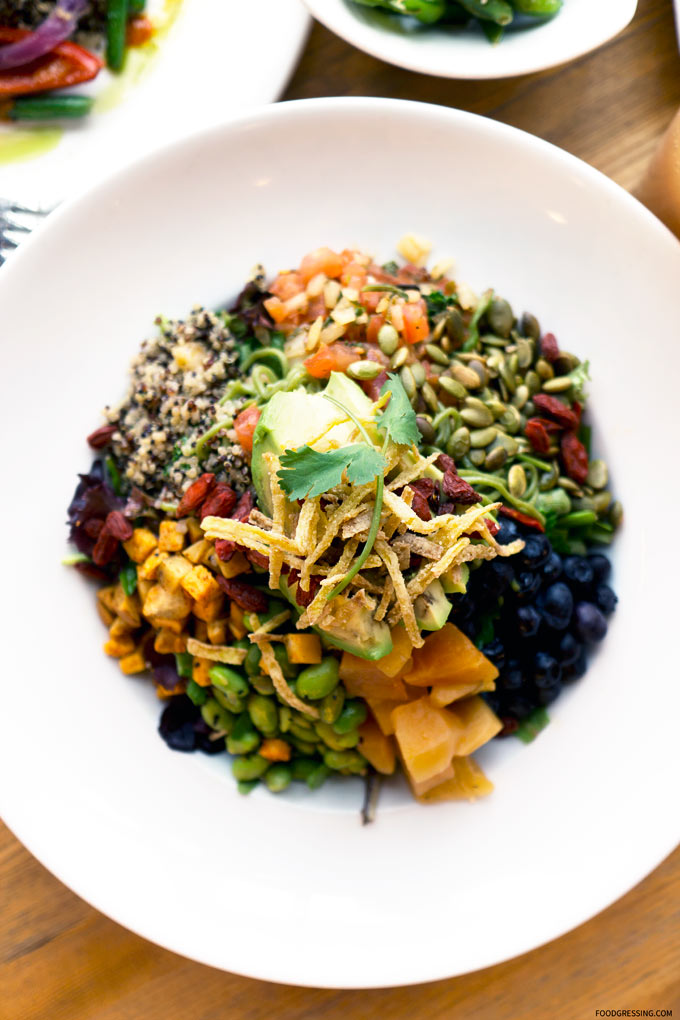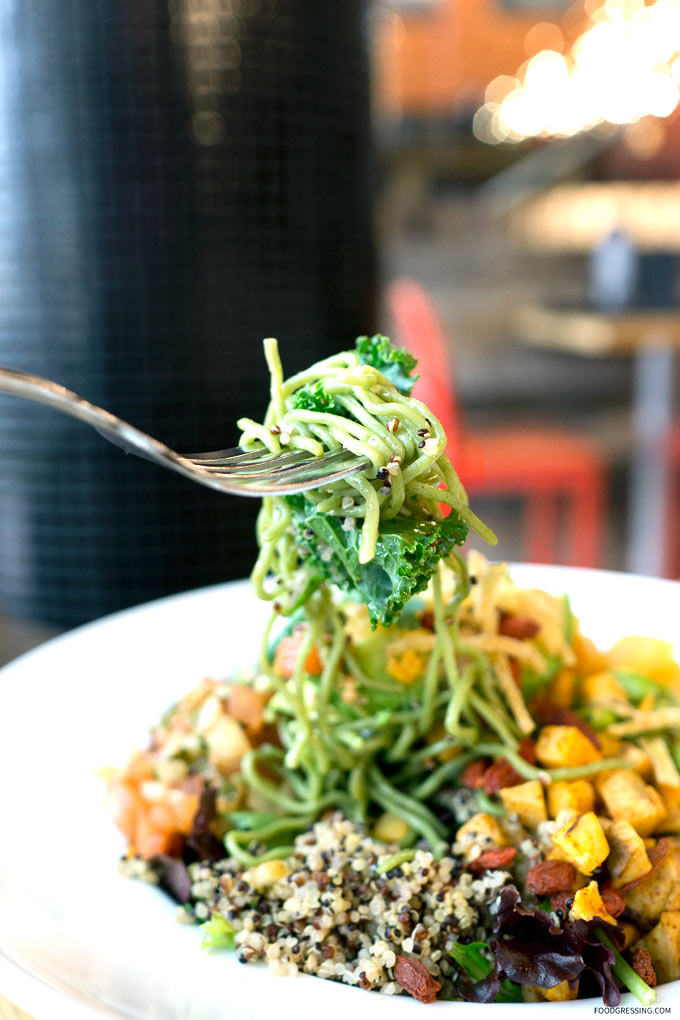 Fiery Tunisian Chicken ($22.75)
Tender chicken marinated in a spicy North African-inspired sauce, topped with a goji berry and cucumber infused Greek yogurt and served with a roasted sweet potato quinoa pilaf and seasonal veg.  A tasty dish which has a spicy kick and lots of protein.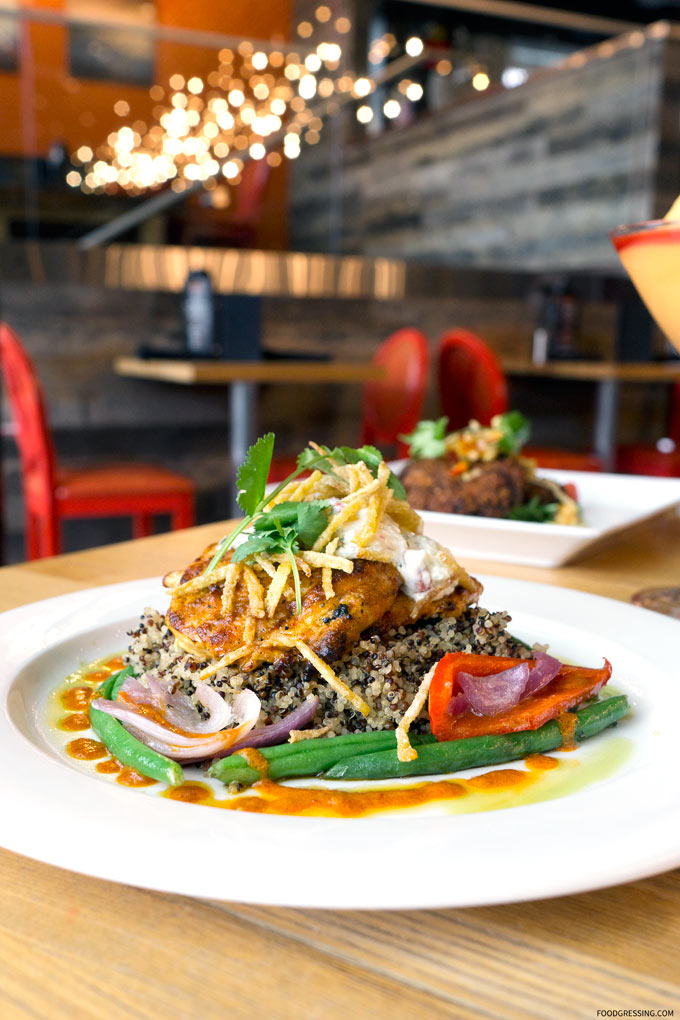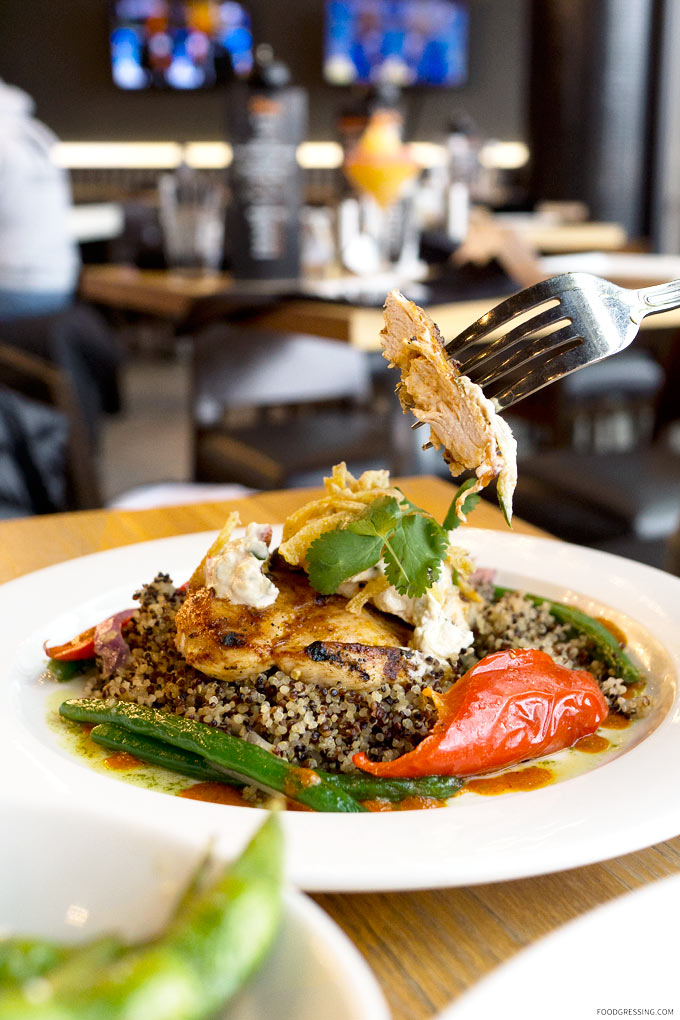 Cakes by the Ocean ($14)
Crisp quinoa crusted salmon and shrimp cakes served with mango salsa and a delicious avocado dill aioli.  Quinoa has all 9 essential amino acids and the avocado dill aioli is full of good fats and vitamins.  The crispy quinoa crust was absolutely delicious and the avocado dill aioli was very good.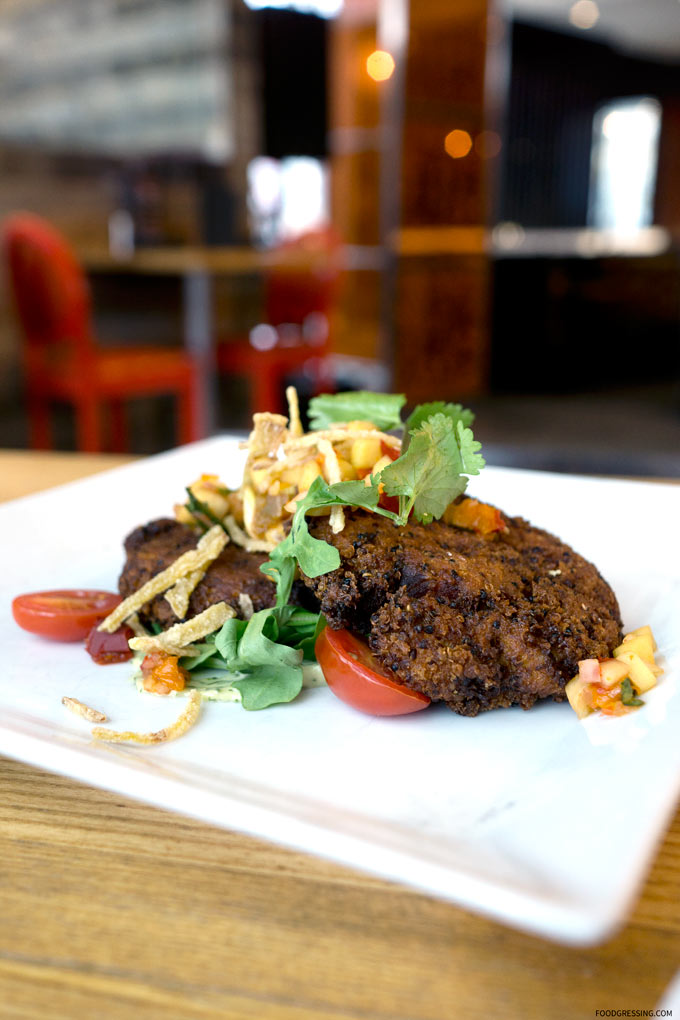 Edamame with Chili Garlic ($8.50)
Loaded with protein and rich in vitamin and minerals, the edamame come with a chili garlic sauce.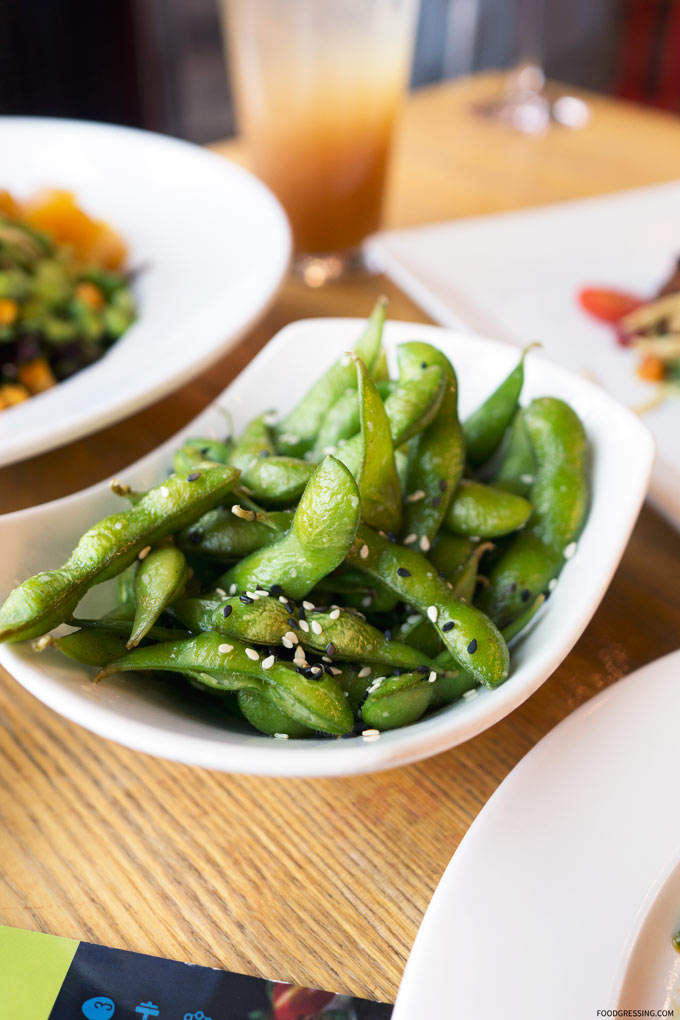 For more information on the Milestones Superfoods Menu, visit www.milestonesrestaurants.com/superfoods.php