MICHELIN star restaurants NYC 2022 has been revealed!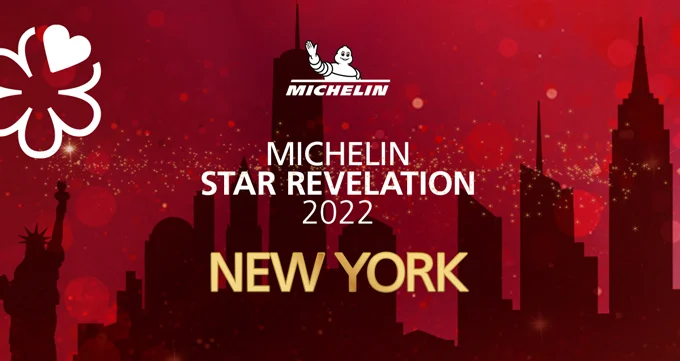 MICHELIN Star Restaurants NYC 2022
73 restaurants received MICHELIN-Star status in the 2022 MICHELIN® Guide New York selection – including 19 awarded Stars for the first time, headlined by Al Coro and Saga earning two Stars.
5 restaurants in the selection retained their three-MICHELIN-Star distinctions. 13 restaurants received two-MICHELIN-Star and 55 have one-MICHELIN-Star distinctions.
Below are descriptions of *NEW* MICHELIN Star Restaurants NYC 2022 with inspector notes from each (inspector comments in full on the MICHELIN Guide website and mobile app):
*NEW* Two MICHELIN Stars
Al Coro (Chelsea; Italian cuisine)
Chef Melissa Rodriguez is back at this long-awaited spot.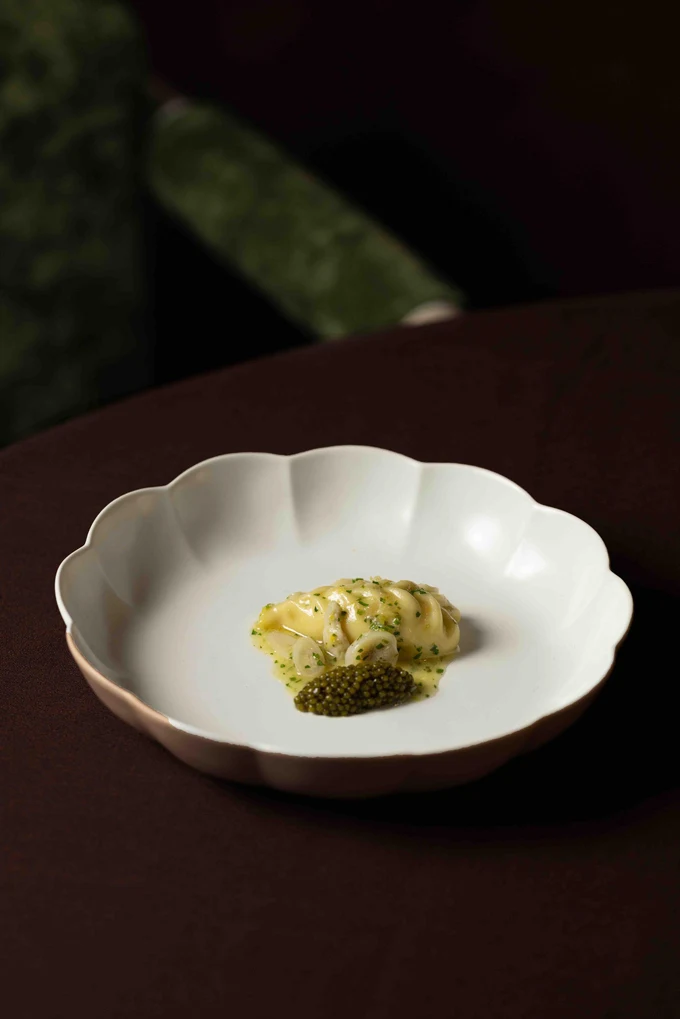 The dining room sets the stage for a kitchen that dances behind the curtain, reveling in the unexpected and sidestepping tradition for a fixed menu of modern Italian dishes with subtle nods to New York.
Saga (Financial District; Contemporary cuisine)
Saga is the crown of 70 Pine Street, a landmark tower that rises over 60 stories.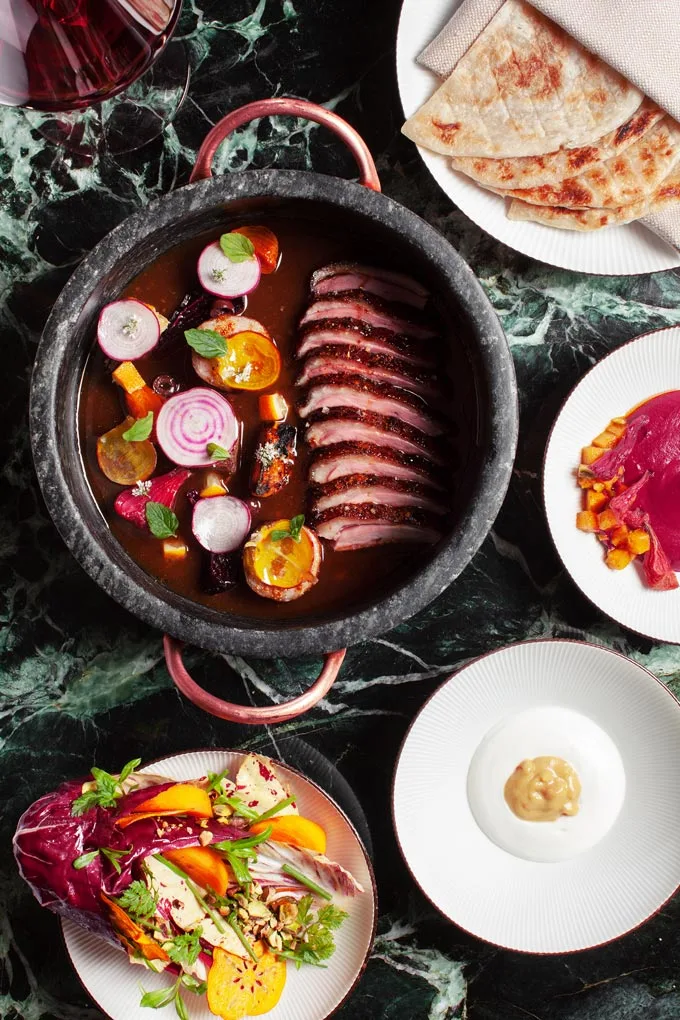 Chef James Kent never allows his cuisine to be overshadowed by the setting, however.
Along with his talented team, he presents diners with compositions that embrace luxury, seasonality and urbane inspiration.
*NEW* One MICHELIN Star
63 Clinton (Lower East Side; Contemporary cuisine)
Under the calm leadership of Chef Samuel Clonts, 63 Clinton is anything but ordinary.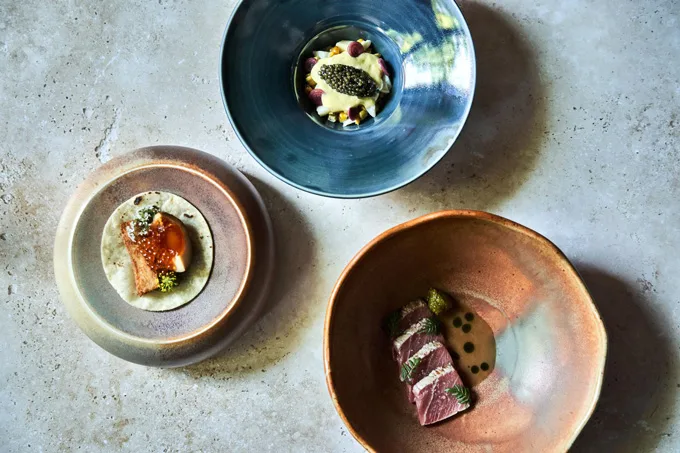 In fact, diners can expect a wonderful and surprising meal with an eye toward finesse.
Clover Hill (Brooklyn Heights; Contemporary cuisine)
On a quiet, residential street in Brooklyn Heights, talented Chef Charlie Mitchell cooks with irresistible suaveness and confidence, making the most out of top-rate ingredients, delicious sauces and thoughtful combinations.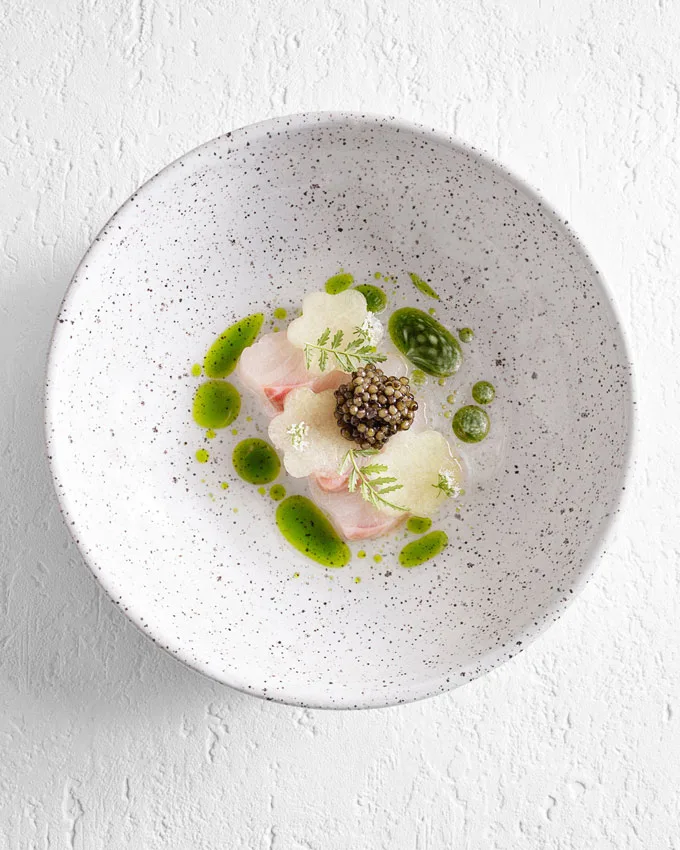 Dirt Candy (Lower East Side; Vegetarian cuisine)
Chef Amanda Cohen was an advocate of vegetable- and plant-based cooking long before it was cool, and her Lower East Side flagship continues to flourish as a pioneer in ethical eating with refined technique.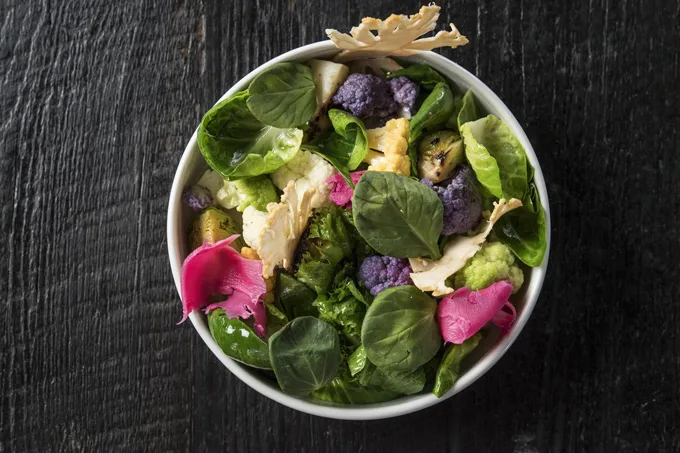 A single tasting menu yields a breadth of dishes that never masquerade as meat.
Frevo (Greenwich Village; Contemporary cuisine)
Frevo is that rare restaurant that flies just under the radar but deserves to be in the spotlight, as Chef Franco Sampogna and his team have serious résumés.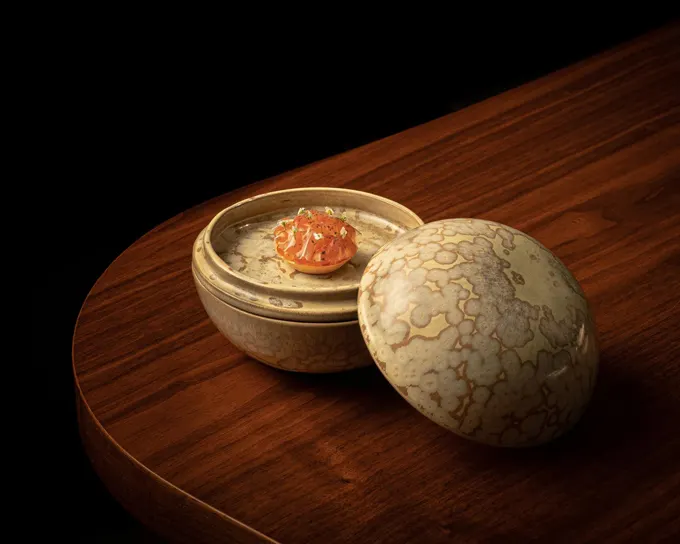 It's a tasting-menu-only spot that doubles as a gallery.
The small scale only adds to its exclusivity.
Watch as the crew plates contemporary French dishes with a keen eye toward texture.
Icca (Tribeca; Japanese/Sushi cuisine)
Chef counters are a treat, but a seat in front of Chef Kazushige Suzuki feels like a best-kept secret.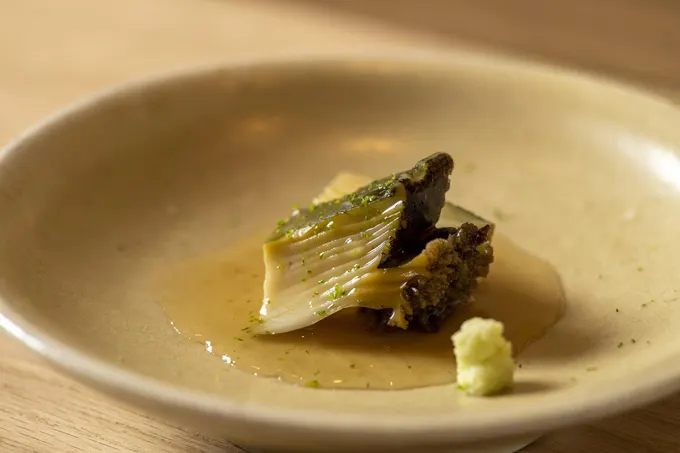 The room has a presence of its own, notable in scale and hidden away in the back past a cocktail bar.
The chef sources fish entirely from Japan and keeps his nigiri traditional.
Joomak Banjum (Midtown West; Asian cuisine)
What started out as a homegrown pop-up has evolved into this handsome, brick-and-mortar operation at the edge of Koreatown.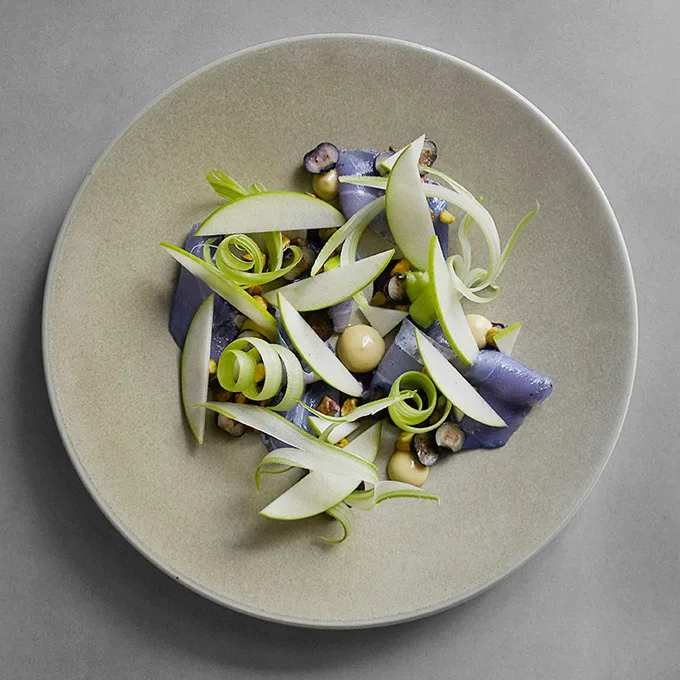 Chef Jiho Kim and pastry maven Kelly Nam merge global flavors on their approachable tasting that riffs on familiar dishes like jajangmyeon, made here with squid ink-sourdough noodles.
L'Abeille (Tribeca; French cuisine)
Chef Mitsunobu Nagae is a calm, collected presence in the open kitchen, and years spent working at Joël Robuchon restaurants worldwide are evident.
A harmonious union of French cooking with Japanese sensibilities, Nagae's food is immediately approachable.
Le Pavillon (Midtown East; French cuisine)
Chef Daniel Boulud has done it again, fashioning a room that makes the well-heeled feel right at home.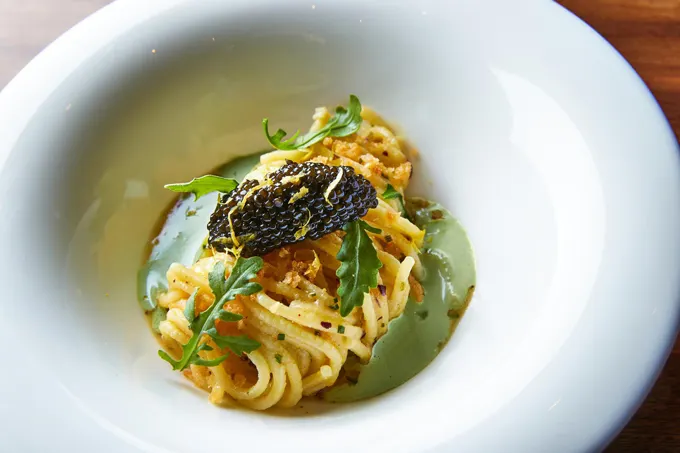 Chefs Michael Balboni and Will Nacev head the kitchen which skillfully prepares a contemporary, globally inflected carte dominated by seafood and vegetable-focused items.
Mari (Midtown West; Korean cuisine)
Mari, which means "roll" in Korean, is Hell's Kitchen's latest destination from talented Chef Sungchul Shim, who made a name for himself at Kochi, just down the street.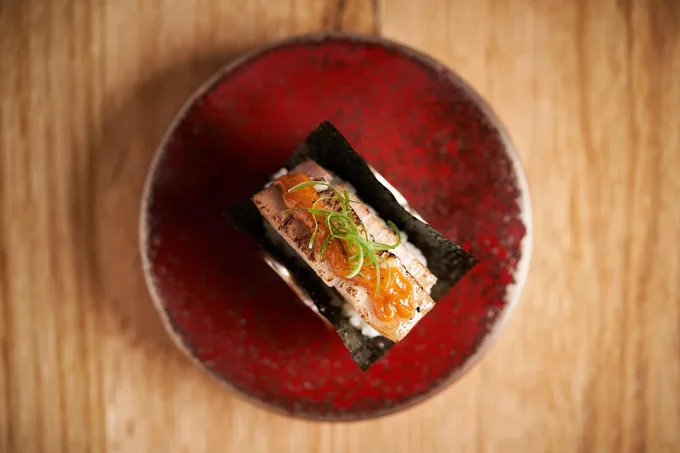 The chef reimagines the hand roll genre as a tasting menu primed with top-notch ingredients and Korean flavors.
Noz 17 (Chelsea; Japanese/Sushi cuisine)
This little den is helmed by Chef Junichi Matsuzaki, and the chef's precise, seasonally driven omakase offers an array of robust otsumami, sashimi and nigiri.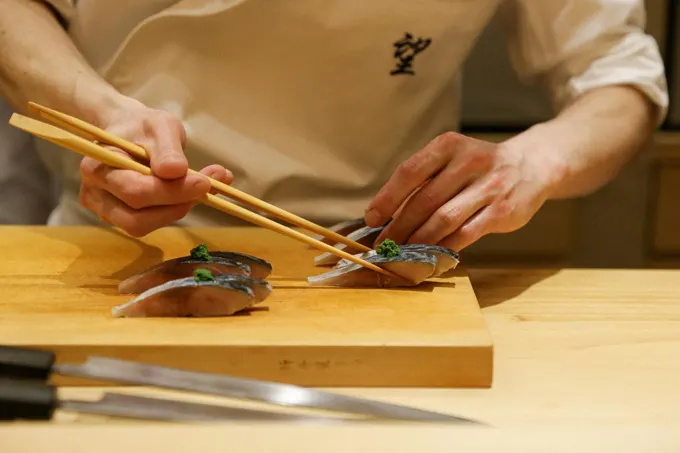 Oiji Mi (Gramercy; Korean cuisine)
Practice does make perfect, evidenced by Chef Brian Kim and his team, who honed their modern Korean cuisine at the now-shuttered Oiji before moving uptown to open Oiji Mi.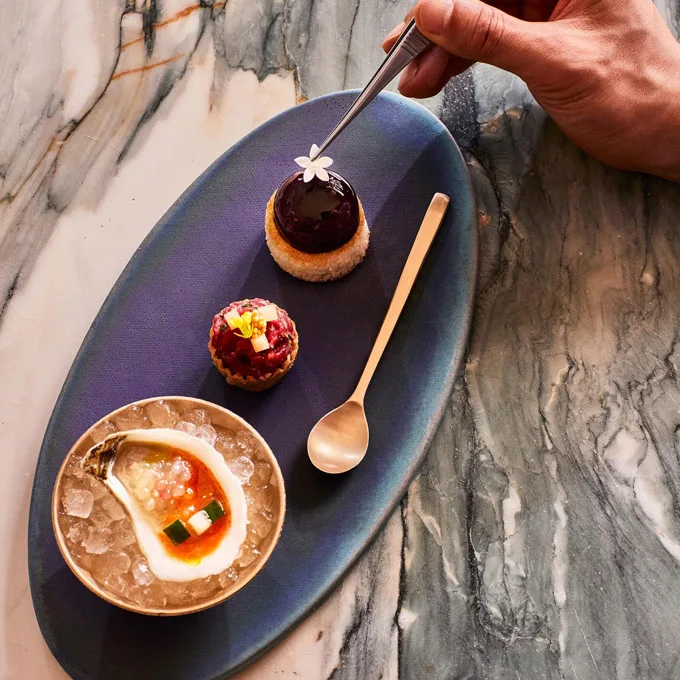 This time, they've delivered a notch above, with a sleek space attended to by a fleet of staff.
There is a refinement and a more subtle approach to flavors on this five-course prix fixe menu.
One White Street (Tribeca; Contemporary cuisine)
This 19th-century townhouse has been transformed into a destination of culinary excellence, thanks to Chef Austin Johnson and Master Sommelier Dustin Wilson.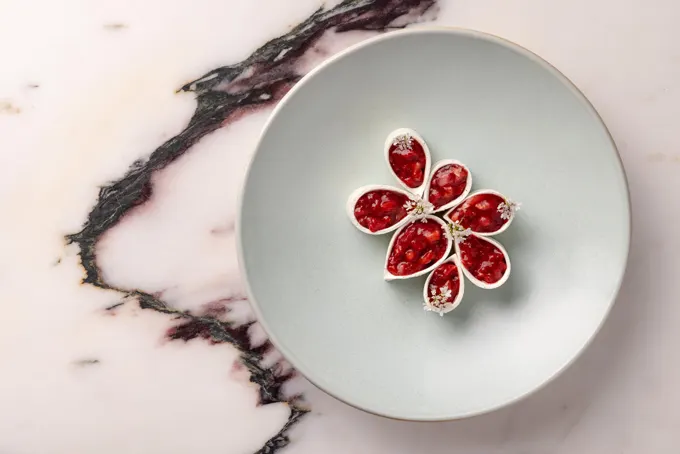 The lower level operates more like a wine bar with a casual menu and crowds aplenty, while the higher floors offer a seasonal tasting menu starring products sourced from their upstate farm.
Red Paper Clip (Greenwich Village; Contemporary cuisine)
Blue Hill at Stone Barns alum Chef Kevin Chen made a name for himself with a series of pop-ups before establishing this stylish Asian-leaning delight.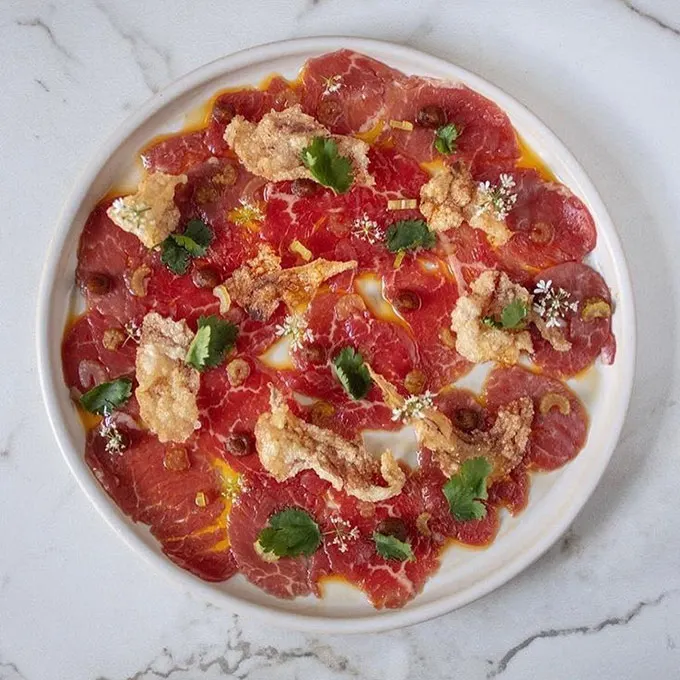 The team's steadfast commitment to local farms is the cornerstone of this kitchen, and seasonal dishes showcase the young chef's Taiwanese heritage and Queens upbringing through a fine-dining lens.
Semma (Greenwich Village; Indian cuisine)
Chef Vijay Kumar, most recently of San Francisco's Rasa, switched coasts to run the show at Semma, where regional south Indian cuisine is on full display.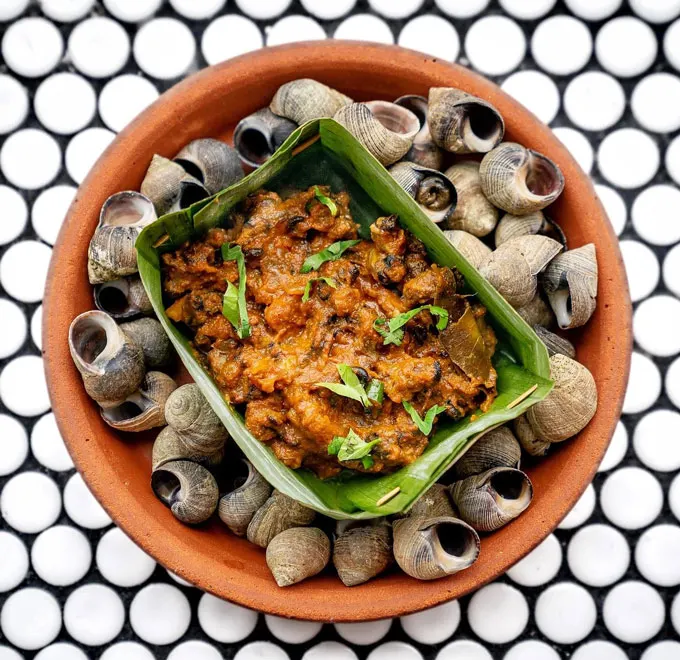 Shion 69 Leonard Street (Tribeca; Japanese/Sushi cuisine)
Now under the command of Chef Shion Uino, this quiet sushi-ya features prized, beautiful seafood sourced primarily from Japan.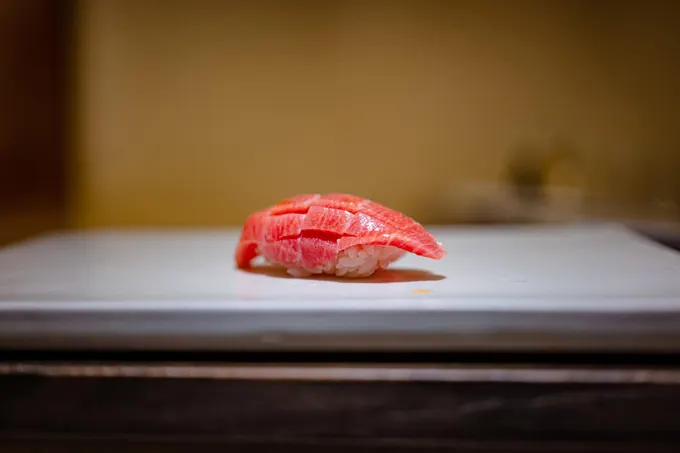 The product is whole and luscious every time, which is all the more reason why the nigiri sees little beyond a dot of wasabi and dab of nikiri.
Torien (Greenwich Village; Japanese/Yakitori cuisine)
This sibling to Torishiki in Tokyo arrives to NYC by way of NoHo. Chef/owner Yoshiteru Ikegawa may be found working his skills like a master pianist — turning, fanning, saucing and brushing.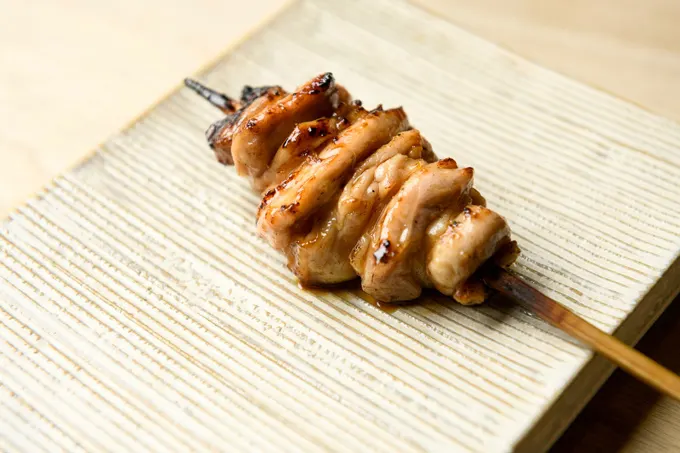 It's a pristine workspace, and the menu is a tribute to the yakitori tradition.
Yoshino (East Village; Japanese/Sushi cuisine)
Revered Tokyo chef Tadashi "Edowan" Yoshida has landed in NYC.
Dinner here serves up an element of theater, so much so that diners will find themselves leaning forward to absorb every detail.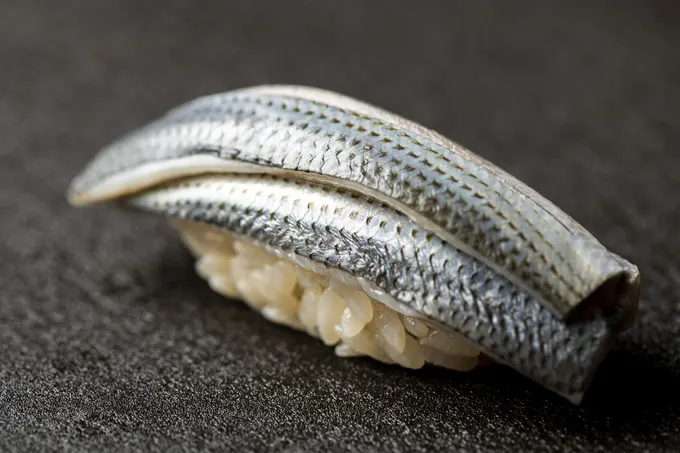 The main event though just might be the nigiri.
Bib Gourmands
The MICHELIN Guide inspectors added 18 restaurants to the list of Bib Gourmands, which recognizes eateries for great food at a great value:
Antoya, Chick Chick, Chutney Masala, Covacha, Dhamaka, Dumpling Lab, Jiang Nan, Le Fanfare, Porcelain, Rolo's, Runner Up, Sami & Susu, Sobre Masa, Soda Club, Szechuan Gourmet, TVB by: Pax Romana, Yellow Rose and Zaab Zaab.
Special Awards
In addition to the Bib Gourmands and Stars, the Guide announced five special awards:
The full New York selection is available free of charge on the MICHELIN Guide website and app.