With the number of skincare products on the market and new ones emerging every day, it's hard to think that there is any product that has been longlasting.  However, one local skincare line has had the same formula for 85 years since it was developed in 1932.  Meet METRIN Skincare System – an independent brand based in Vancouver with products proudly made and distributed in B.C.  Unlike other companies, they don't typically introduce new products or use trendy ingredients.  In fact, METRIN's formulation has been largely intact since inception.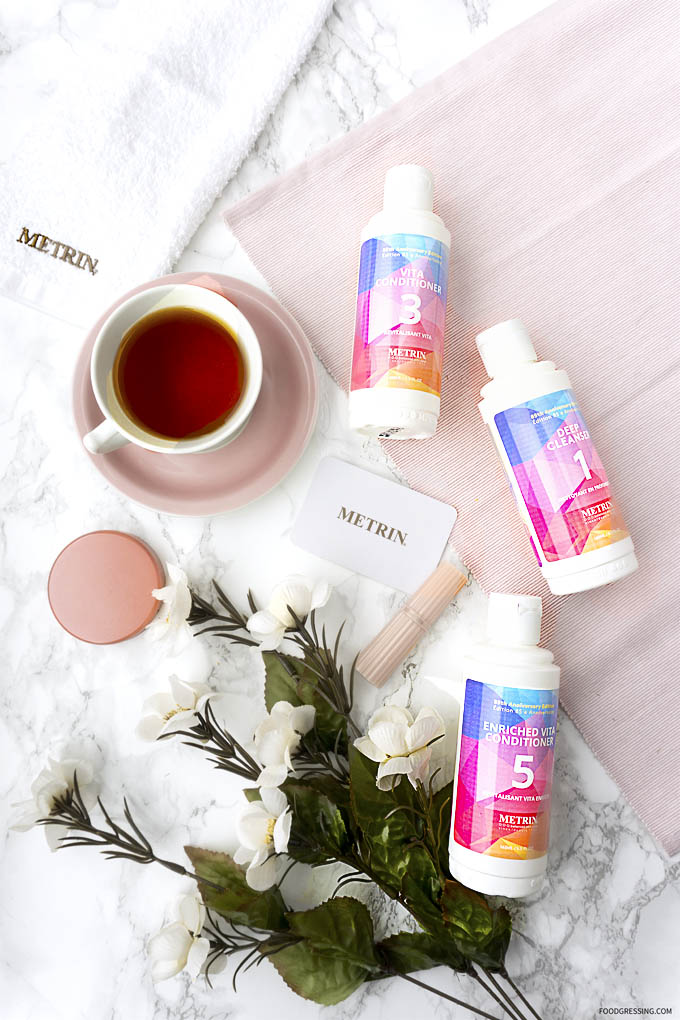 METRIN 5-Step Skincare System
METRIN's Skincare System is designed to be safe and effective for people of all ages, genders, and ethnicities.  Their products are formulated without fragrances, dyes, or gluten, and not test tested on animals and contain certified organic ingredients.  The Hers skincare system has 5 steps whereas His system differs slightly with 4 steps.  For best results, it is recommended that the 5-step Women's skincare system be used twice daily (once in the morning and once at night).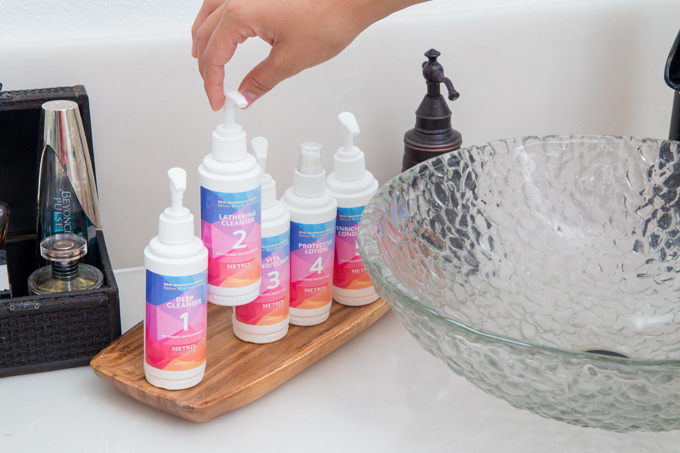 The system consists of 5 steps:
Deep Cleanser
Lathering Cleanser
Vita Conditioner
Protective Lotion
Enriched Vita Conditioner
A full-size skincare system typically lasts 6 months depending on usage.  Most users start to show signs of clearer, healthier skin after 6-8 weeks of use.
How Your Skin Changes with Age
METRIN's formula is designed to work with your skin's natural renewal process to help it be at its best.  This is particularly important as skin changes with age due to a decrease in estrogen levels.  Because of that, it's important to have a skincare system rich in nutrients and essential fatty acids.

My Thoughts on the METRIN Skincare System
Disclosure:  I received a complimentary METRIN skincare system for the purposes of this review.  All opinions are my own.
After trying out the METRIN skincare system, I discovered several things I liked about them.  First of all, I enjoyed that the system comes with all that you need which is rather convenient.  The price point for a Women's system at $152 CAD which includes 5 bottles is quite affordable compared to what is sold at cosmetics stores.  I thought that my skin felt nicely cleansed without feeling too dry and that the conditioners and lotion rehydrated the skin well.  I'm interested to see what the results will be like long term.
Where to buy METRIN?
METRIN products can be purchased online at Metrin.com. They ship products around the world including Canada, United States, Japan, Hong Kong, Saudi Arabia, New Zealand, Australia, Malaysia, and the United Kingdom.
GIVEAWAY
Thanks to METRIN, I am giving away one skincare system valued at $152 (Women's) or $136 (Men's).  The giveaway is open to US & Canada and closes November 13, 2017 23:59 PST.