Ready-to-eat cookie dough has been one of summer's hottest food trends.  Eateries dedicated to serving ready-to-eat cookie dough have been popping up in the US (NYC and LA) and in Toronto for Canada.  But now, foodies in Vancouver can indulge in ready-to-eat cookie dough created by the Well Seasoned Gourmet Food Store in Langley.
Their lineup of freshly made and fully pasteurized Ready-To-Eat Cookie Dough includes four unique flavours:
Sugar, Sugar – An old fashioned sugar 

cookie

 loaded with confetti sprinkles.
Cranberry Chocolate Chip – The dried cranberries make it acceptable to have this one for breakfast.
Classic Chocolate Chip – A true classic that brings back childhood memories.
Chocolate Peanut Butter Cup – With house-made peanut butter cups.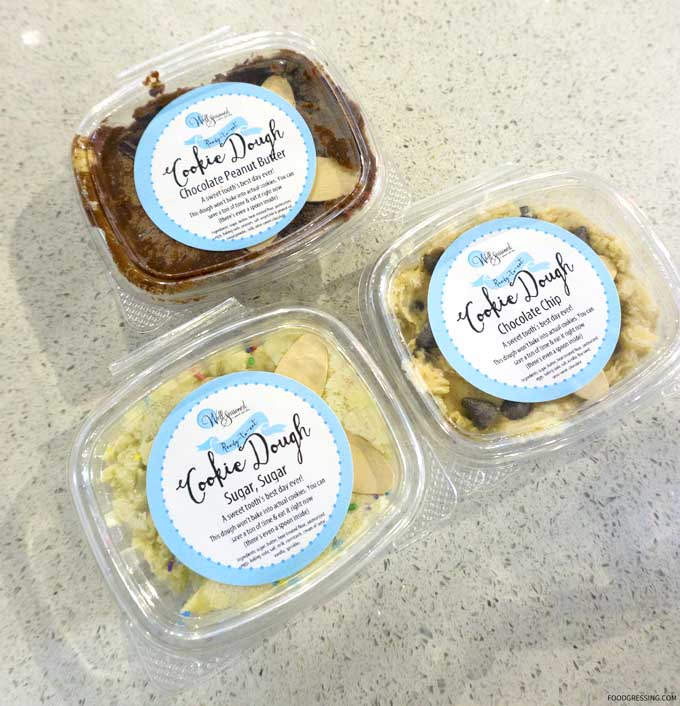 This unique cookie dough allow food-lovers to safely consume the "raw" dough.  There are no raw eggs or unpasteurized ingredients – these treats are designed to satisfy the cookie dough craving.
Available for $6.99 in-store at Langley's Well Seasoned or online (ships Canada wide), each dough is packaged in a single-serve container with an accompanying wooden spoon to be consumed immediately (because who can wait to get home to eat their cookie dough?).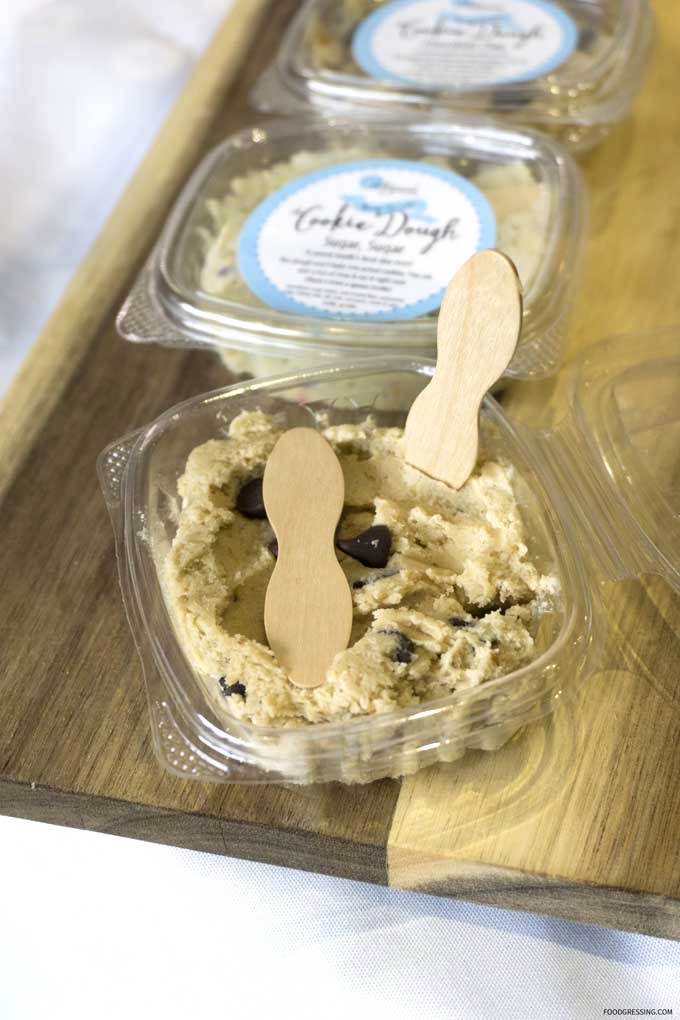 So how did it taste?  I visited Well Seasoned last week to try the ready-to-eat cooking dough and found it to be a sugary indulgence without the inconvenience of it melting.  It was sweet, sticky, moist yet still soft.  My favourite was the Chocolate Peanut Butter Cup.
For more information about Well Seasoned's Cookie Dough lineup, visit www.wellseasoned.ca/blogs/new-in-store/well-seasoned-fall-comforts-ready-to-eat-cookie-dough