McDonald's Canada has brought back McDonald's Waffle Fries onto the menu!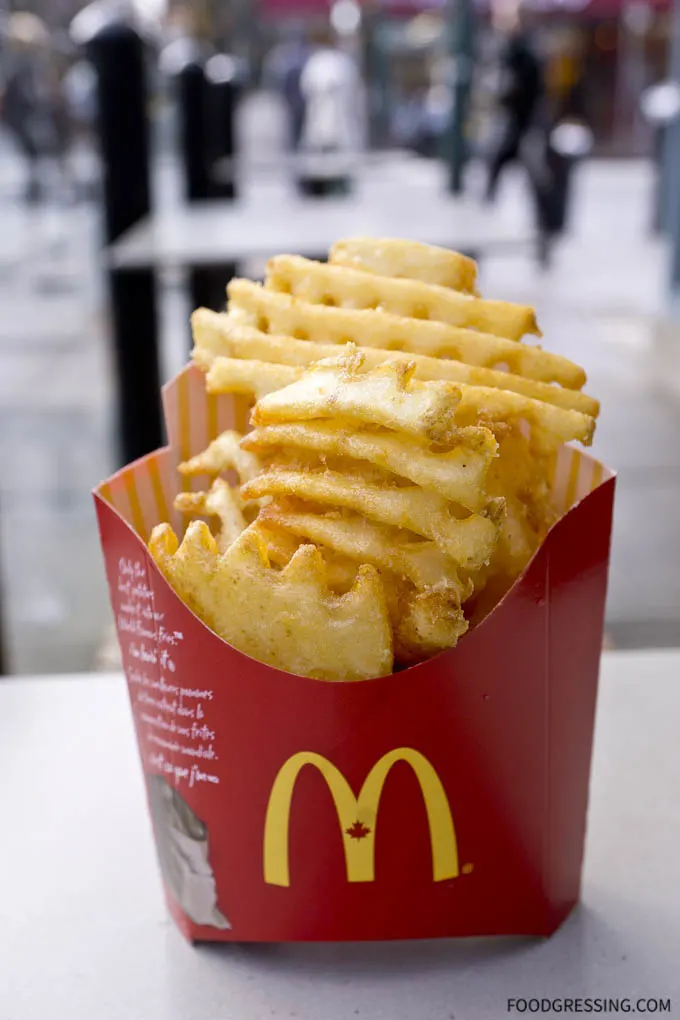 What are McDonald's Waffle Fries?
McDonald's Waffle Fries are made with whole potatoes cut in a lattice design and coated in a crispy batter.
Calories/Nutritional Information
McDonald's Waffle Fries have 390 calories.
Serving Size: 131 gram
Calories: 390 calories
Fat: 19 gram (29% Daily Value)
Saturated Fat: 2.5 gram
Trans Fat: 0.1 gram
Saturated and Trans Fat: (13% Daily Value)
Cholesterol: 0 milligram
Sodium: 720 milligram (30% Daily Value)
Carbohydrates: 53 gram (18% Daily Value)
Fibre: 5 gram (20% Daily Value)
Sugar: 0 gram
Protein: 5 gram
Vitamin A: (0% Daily Value)
Vitamin C: (0% Daily Value)
Iron: (8% Daily Value)
Calcium: (2% Daily Value)
Where to get McDonald's Waffle Fries
My best tip for checking if your local McDonald's carries waffle fries is to check the McDonald's app to see if it is on the menu for your specific location.
I was able to find them at my local McDonald's in Vancouver.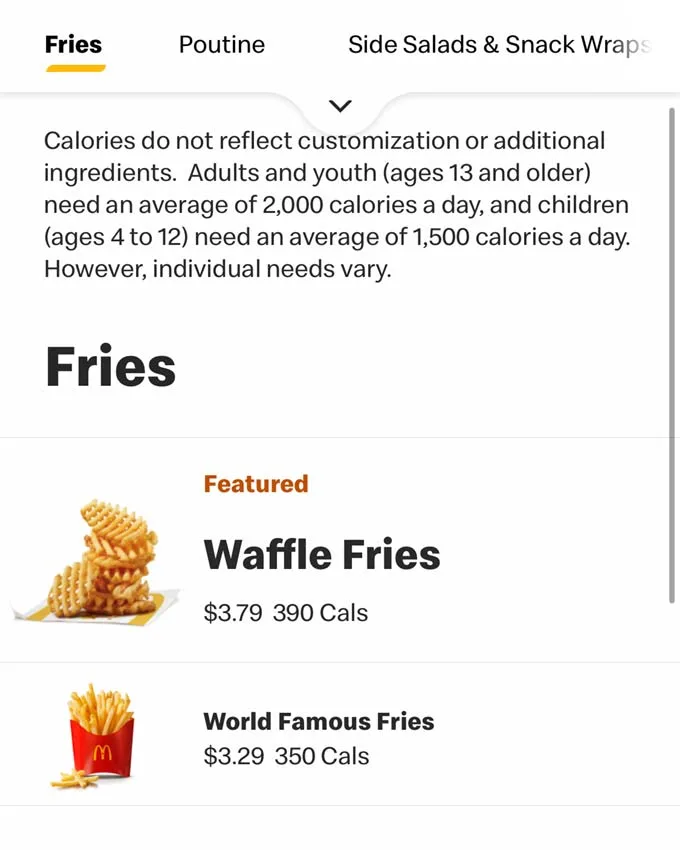 Ingredients
Potatoes, Vegetable oil (canola and/or soybean and/or cottonseed and/or sunflower and/or corn), Modified potato starch, Rice flour, Dextrin, Salt, Pea fibre, Baking powder, Sodium acid pyrophosphate, Sugars (dextrose), Xanthan gum, Pea protein. Cooked in vegetable oil (high oleic low linoleic canola oil and/or canola oil, corn oil, soybean oil, hydrogenated soybean oil, citric acid, dimethylpolysiloxane).
Based on information listed here.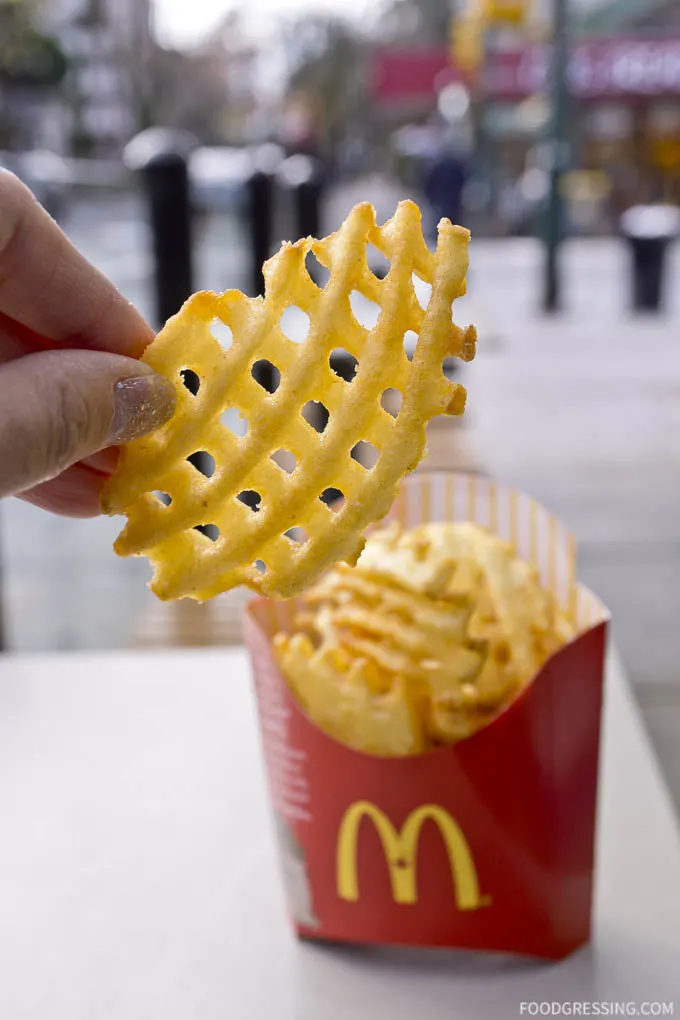 Price
Priced at $3.79 in one McDonald's restaurant in Vancouver. Check your local restaurant.